Looking for some great activities to keep your kids entertained this summer? Look no further! Downtown Harrisonburg has plenty of wonderful workshops and camps just for kids as well as events that the whole family can enjoy.
Explore More Discovery Museum
Explore More Discovery Museum is keeping kids busy with enriching and educational workshops and classes all summer long! Their popular Summer Explorer Camps are filling up fast, but there are still spots available in subjects like upcycling and sustainability, musical arts, stop motion animation, multicultural cooking, Lego robotics, and "Run the Newsroom" which features a look behind the scenes at WHSV.
In addition to their camps, make sure and check out their Weekly Programs (FREE with admission or membership!) and their fan-favorite Maker City Makerspace.
Massanutten Regional Library
Story Time
Massanutten Regional Library is offering a story time event every week all summer long for children ages 0 – 5. These are a wonderful way to introduce children to the joy of literature! See the schedule on their website.
Massanutten Regional Library StoryWalk
The StoryWalk is a free, fun and family-friendly way to explore the outdoors while enjoying engaging, colorful, and award-winning stories. The MRL StoryWalk traces a path along the streets of downtown Harrisonburg while following the pages of a story. Start at Massanutten Regional Library to begin a walking loop that takes you throughout the book and throughout downtown. Or, jump into a story mid-way and follow it as far as you like! Learn more about the MRL StoryWalk here.
Oasis Fine Art & Craft
Oasis Fine Art & Craft's beloved FREE summer art activities for kids have already kicked off! Some classes are full already, so be sure to get in touch with the class leader ASAP to save your kids' spot. These fun and creative activities are sure to delight any young art lover.
And don't miss this summer's Kids' Saturday with Edda! On August 10, Edda from Oasis will lead FREE children's art activities from 10:30 to 12:00.  Activities will be on a first-come-first-serve basis for children 5 years of age and older.  Media may change, will be varied, and may include painting, paper crafts and other fun projects.  Pre-registration by the prior Thursday (August 8) is required by emailing edda4kinder@gmail.com.  
Friendly City Fourth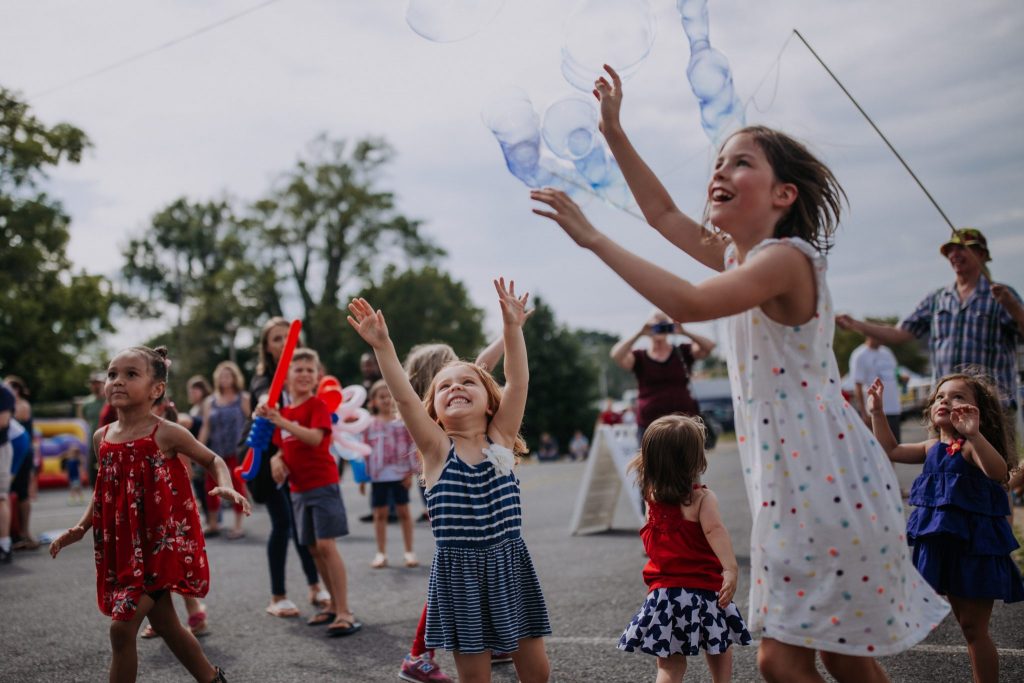 New name, new time, same great 4th of July! Friendly City Fourth is the quintessential Independence Day celebration in downtown Harrisonburg. Join us for a day jam-packed with local food and drink, live music, an art market, new and exciting kid's activities, our famous Friendly City Fortune Raffle, and an incredible fireworks finale. The festivities kick off at 4pm, but you can still start the day early with the fan-favorite Friendly City Run by VA Momentum. This event is rain or shine. Can't wait to see you there!
Schedule of events:
8:30-11 am: Friendly City Fourth Run, brought to you by VA Momentum. Whether you're a walker, runner, or roller, this a race for you! Choose between three different distances and several different charities. This is a race for all ages! For more information, check here.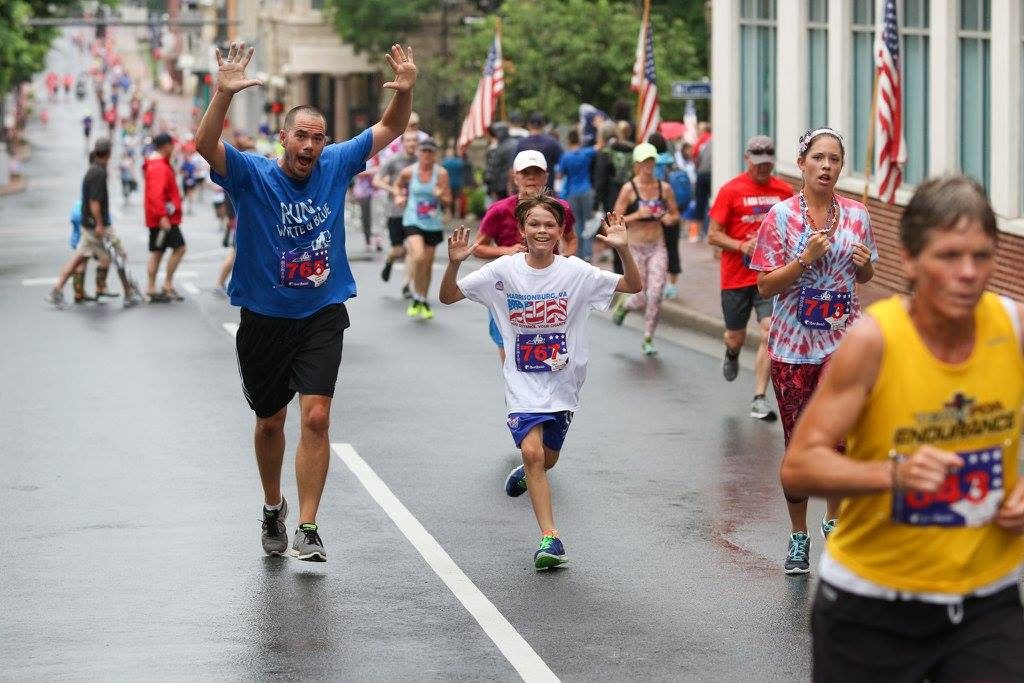 12 pm: Join us for the reading of the Declaration of Independence by
the Fort Harrison Chapter of the Sons of the American Revolution.
4-9 pm: Throughout the afternoon there will be plenty of events for the whole family! Larkin Art's market will be up and running for those with an artsy side. There will also be food trucks, craft vendors, and activities for the whole family all evening.
Don't miss these brand-spanking-new activities at this year's Friendly City Fourth! 
You can still catch festival favorites: 
4-9 pm: For kids that love anything and everything cars, we've got you covered! Starting at 4, there will be a Classic Car Cruise-In where you can check out some spectacular vintage cars and meet local enthusiasts.
5-9 pm: Both Strong Water and the Kendall Street Club will be performing during the afternoon! With a fantastic blend of genres, this is sure to be a performance that the whole family can enjoy.
Around 9:15: Nothing says the 4th of July quite like fireworks. Join us as we end the day in style with an incredible fireworks show.