College students are a huge part of the vibrancy and energy of downtown Harrisonburg. We are thrilled for you to join the community — you'll soon love downtown as much as we do! Here's a quick guide and a few college survival tips to help you navigate downtown over the next four years.
Just a short, 1-mile walk from campus, downtown offers lots of great places to hang out, work, study, dine, shop, intern and volunteer. Please get to know community members – you'll learn about "secret dinners," house concerts, and other great things happening here!
Need a quick ride back to campus? Check out the Friendly City Pedicab. It's way more fun than Uber or Lyft.
Weekly Events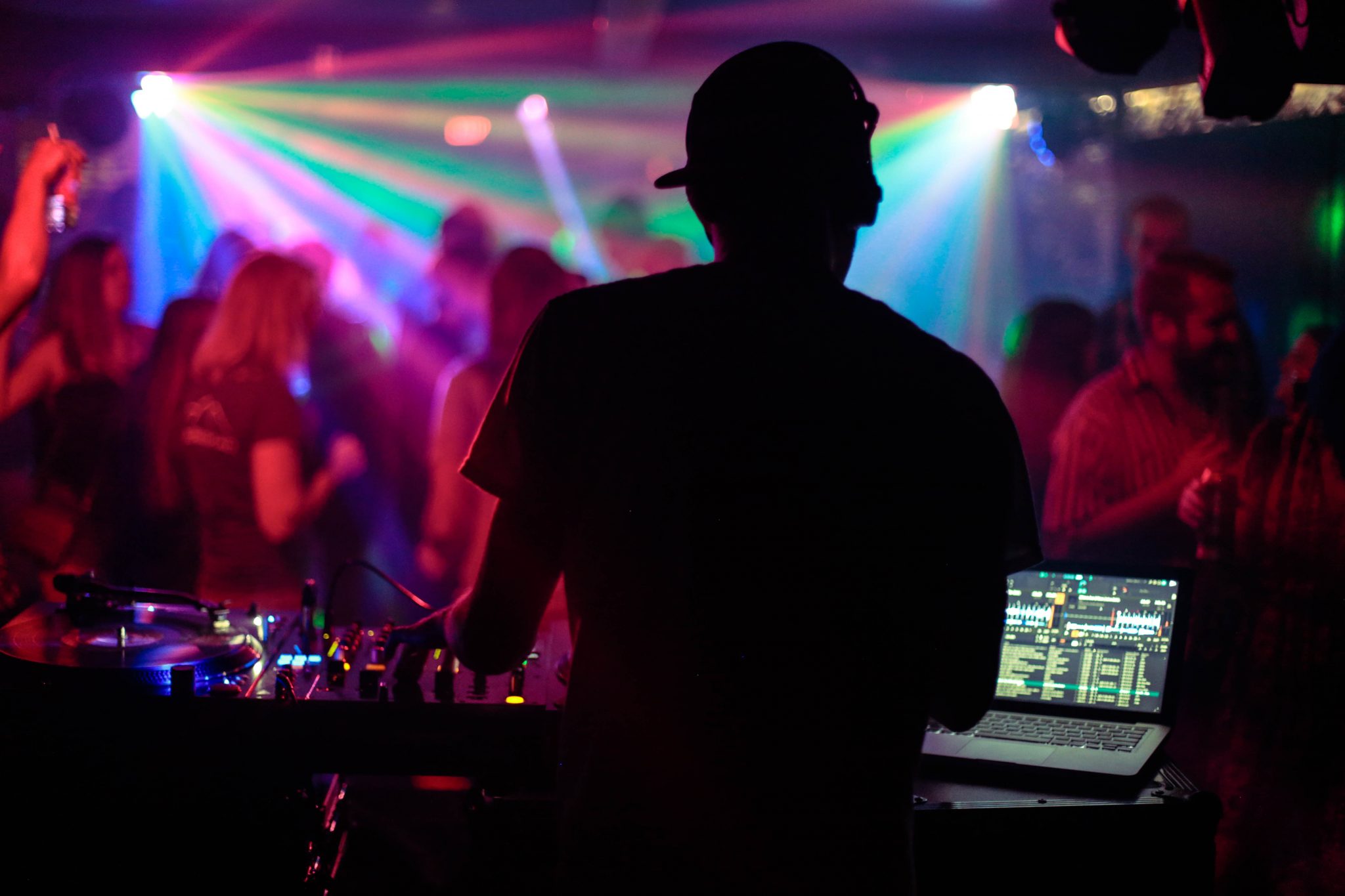 If you need a break from studying or are looking for things to do with your friends, browse the downtown events calendar! There's always something happening downtown.
Mondays:
Trivia night at Brothers Craft Brewing. Signups begin at 7:30 and the winners will be awarded a $30 gift card! The brewery also hosts JMU watch parties during the football season. 
Tuesdays:
Arts & Crafts at Brothers Craft Brewing, 4-11pm. Bring out your art supplies and make new friends while sipping craft beer. Adult coloring books and supplies are also provided!
JMU Jazz Night at Clementine Cafe, 7-9pm. There is nothing quite like relaxing to the smooth sounds of jazz music. Luckily for you, Every Tuesday the JMU Jazz Studies Program will be hosting a free concert at Clementine Cafe.
Bingo is Life the Game Show at Ruby's Arcade, 7:30-9pm. There are few things as fun and relaxing as settling down to play games with your friends or loved ones over some amazing pizza and brews. On top of this, you might win some great prizes!
Wednesdays:
Geeks Who Drink Trivia Night at Pale Fire, 8-10pm. What makes a night out to a brewery even better? Trivia! It's free to play and winners get some great prizes. Whether you're flying solo or bringing a group, it's sure make for a fun evening out.
Thursdays:
Game night at Brothers Craft Brewing, 4-11pm. Go old school with the original Super Mario Brothers, Tech Bowl, and Super Mario Kart or challenge your friends with Wii Sports. The brewery also has Blue Ridge Bucha and nitro coffee on rotating taps. 
Fridays:
Every first Friday of each month is downtown's free arts stroll from 5-8pm. New art is displayed at dozens of businesses downtown. Many locations have free food and drinks too! 
Free Friday's Dance Party at The Golden Pony, 10:30pm-1:30am. If you enjoy dancing, having a great time, and saving money, this event is for you! Bring your friends and dance the night away!
Saturdays:
Noches Latinas at The Golden Pony, 9pm. Every Saturday join the Golden Pony for an evening of Latin music, dancing, and a great time. This event is 21+ and tickets are $5. For more information, check here. 
Dancing & Drinks with Capital Ale House, 12-2pm. What better way to spend your Saturday afternoon than learning some new dance moves? Stop by Capital Ale house for their weekly dance lessons with Friendly City Dance Room.
---
Cheap Eats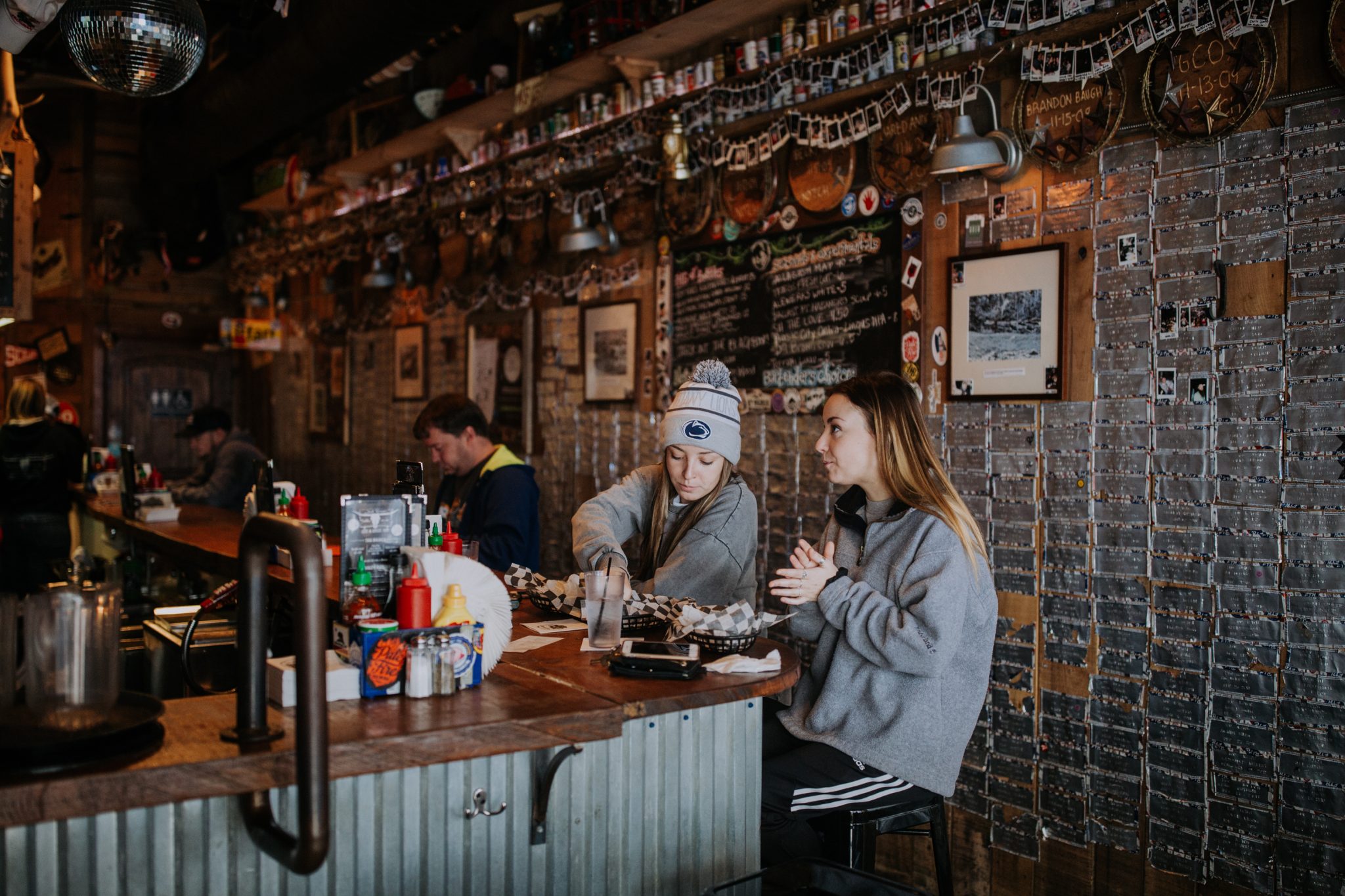 We have 35+ restaurants downtown – many have menus that work for a student's budget, and others that will be great for when your family is visiting!
Rocktown Kitchen: Buy two entrees, get a free dessert with a valid student ID.
The Golden Pony: Offering not one, but two different happy hours, the Golden Pony knows the way to our hearts. Their upstairs dining location hosts happy hour from 4 – 6 p.m. featuring drink specials and 1/2 price apps. Their downstairs location offers happy four from 7 – 9 p.m. serving up drink specials and 1/2 price personal pizzas.
Benny Sorrentino's – Larger-than-life oversized pizza. Slices start at $4 and you definitely get your money's worth.
Capital Ale House – $3 burger night on Mondays, from 4pm – close
Food.Bar.Food – Try their small plates for $5-$8 (Tues – Sat, 5-6pm)
Jess' Downtown Restaurant – Your hot dog, fried pickles and chili cheese fries destination. Prices start at $1.95. Monday through Thursday, students can also buy one meal and get a 2nd one of equal or lesser value half price from 2-8 pm.
Union Station: Receive half-off on any appetizer with the purchase of another menu item every Monday. They also feature different drink deals on Tuesday, Wednesday, and Thursday, check them out here.
---
More Student Finds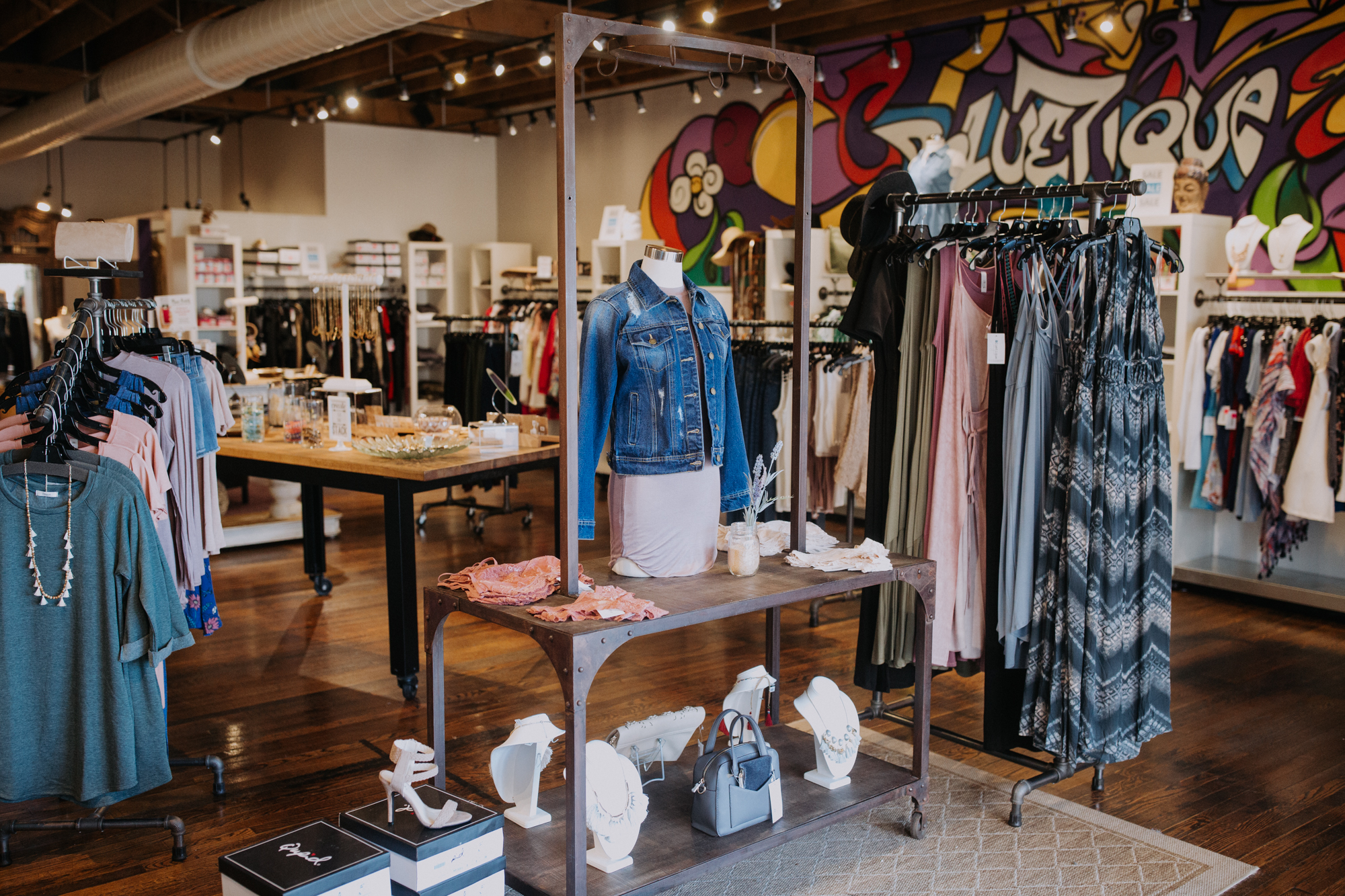 Bluetique – On Tuesdays, students get 15% off your purchase
Court Square Theater – Catch film festival favorites and art house flicks for $8.50 with your student ID.
Dancing with Karen – Receive $6.00 off a regular lesson
Heartworn Vintage – Show your JAC card to receive 10% off. 
Evolation Yoga – Students receive a special discount on each class option.
Hugo Kohl – Show your school spirit! Hugo's "Madison Collection" includes rings, earrings, pendants an bracelets made of purple and gold gemstones. Stop by and shop in their boutique, customize your own Madison ring or take a private tour with JMU alumni and Master Goldsmith, Hugo Kohl. 
Mossy Creek Fly Fishing – JMU Fishing Club members receive 5% off
Pink Ambition Dance & Fitness – Use code COLLEGE10 for 10% off classes. 
Restorative Massage Therapy – Bring your college ID and get 10% off on all services and products (cannot be used with any other offers).
Rocktown Gift Shoppe – Show student ID to get 10% off merchandise, which includes Virginia and Harrisonburg t-shirts, souvenirs and gifts. 
Rocktown Kitchen – Buy 2 entrees, get one free dessert with your student ID
Shenandoah Yoga – Check out their website for student specials on a drop-in session, class packs, and monthly and semester passes. 
Taj of India – Show your student ID to get 15% off.
Urgie's Cheesesteaks
– 10% off for Urban Exchange residents every day
– 10% off for all Copper Beach residents Saturday evenings 9pm- close 
– 10% off for any students wearing Philadelphia gear during game days
– 10% off with student I.D. before ALL home games
withSimplicity – This all natural, organic skincare and make-up company offers workshops and parties that are perfect for clubs and sororities. Book a mini spa day or make-your-own lip balm or scrub with all of your friends.
---
Get Active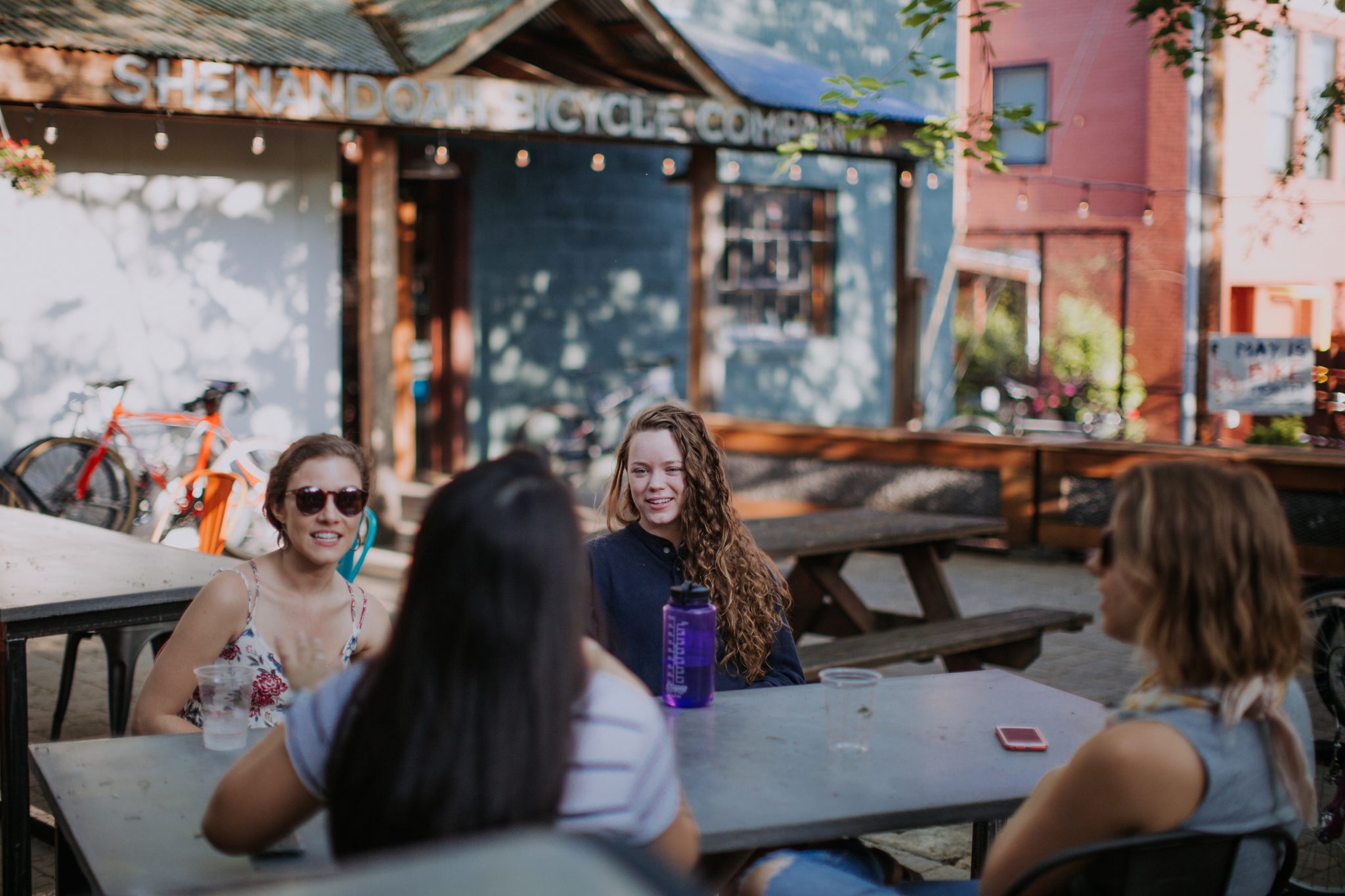 Downtown has two great bike shops – Rocktown Bicycles and Shenandoah Bicycle Company – where you can get a new ride or fix an old one. Check their websites for event calendars of free weekly road and mountain bike rides as well as special group rides.

We also have three yoga and pilates studios : Breathe (pilates) & The Center (student price is $13/class and there are weekly $10 community and "happy hour" classes), Shenandoah Yoga (offers discounted class passes and drop in rates for students), and Evolation Yoga. Interested in meditation? The Blacks Run Zen Center offers free introductory meditation instruction to students. 

Visit Walkabout Outfitter to learn more about their group hikes on nearby trails as well as where the best hiking spots are around here. Find regional outdoor events on the corkboard in the back.
---
Volunteering & Internships
There are dozens of nonprofits and businesses in downtown who love working with college students throughout the year. Many have small staffs and can offer you "real work." HDR has an online sign up form if you'd like to focus your work with downtown redevelopment. Or, check out the United Way's volunteer portal for opportunities throughout the area. Popular places to volunteer downtown include Cat's Cradle, which needs all levels of support including cat socialization (aka playing) and Explore More Discovery Museum, which is an interactive children's museum dedicated to learning through play.