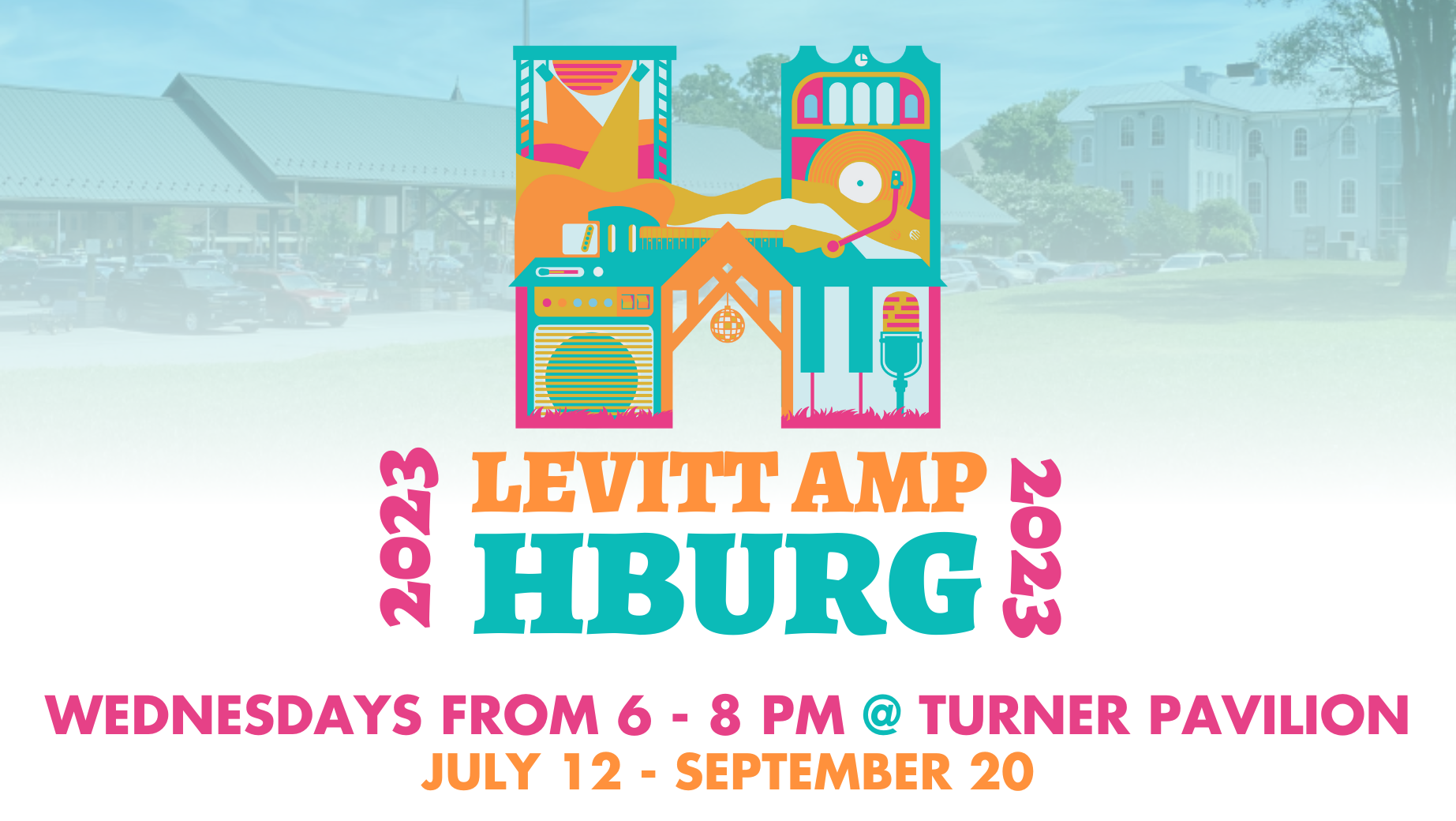 GET READY TO AMP UP HARRISONBURG!
The music line-up for the 2023 Levitt AMP Harrisonburg Music Series is here.
Thank you to our community of volunteers for helping select the headlining artists for this year's music series. We are excited to bring a diverse line-up of artists to downtown Harrisonburg!
The Levitt AMP Harrisonburg Music Series is supported in part by the Mortimer & Mimi Levitt Foundation, which partners with towns and cities across America to activate underused public spaces through the power of free live music, creating welcoming, inclusive destinations. Presenting a broad array of music genres and cultural programming, Levitt venues and concert sites are community anchors where families, friends, and neighbors of all ages and backgrounds come together. Learn more at levitt.org.
2023 MUSIC SERIES SCHEDULE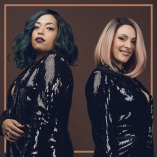 Flor De Toloache | July 12 at 6 PM
Mariachi
Latin Grammy®-winning, all-female group, Flor de Toloache mixes tradition and innovation, breaking boundaries with their edgy, versatile, and fresh take on traditional Latin American music. Their diverse ethnicities and musical backgrounds transcend culture and gender by forging new paths. The group has graced international stages from Mexico to Japan and has extensively toured the USA and Latin America.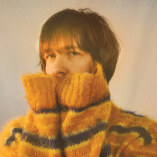 Aaron Lee Tasjan | July 19 at 6 PM
Indie Rock
Grammy-nominated songwriter, and Interstellar Pop recording artist, Aaron Lee Tasjan, Nashville's own synth-glam-rock-indie stalwart, is putting the finishing touches on his new album Interstellar Pop due out in early 2024, a striking collection of hyper pop, indie rock, 80s synths and angular guitars. With his trademark sardonic wit, Aaron Lee shares poignant self observations and reflections on the world at large, that are a clarion call and safe space for anyone who has been made to feel other.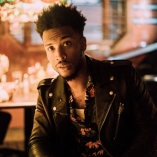 Phillip-Michael Scales | July 26 at 6 PM
Dive Bar Soul
Phillip-Michael was born in Michigan, forged in Chicago, and now lives in Nashville, TN. He grew up with B.B. King calling him "nephew" and calls his music "Dive Bar Soul," a blend of Indie Rock storytelling and the passion of the blues.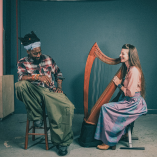 Kuf Knotz & Christine Elise | August 2 at 6 PM
Hip Hop / Soul / New Age
MC/ Poet/Songwriter Kuf Knotz and Classically trained Harpist / Vocalist Christine Elise. The unlikely pair connected and built a musical bond with a similar vision, wanting to create positive, forward-thinking music mixing 90's inspired hip-hop with classical harp and Soul.
Cinémathèque | August 9 at 6 PM
Surf Rock / Jazz / Exotica Dance
Cinémathèque is a surf rock, exotica dance band that comes to life with unique world rhythms and familiar themes on guitar, keys, bass, drums, horns, and aux percussion.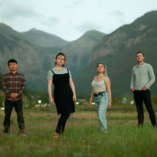 Twisted Pine | August 16 at 6 PM
Indie Folk / Jazz / Bluegrass
A lively grab bag of star players making music described as sheer pop glory, funky all day grooves, and spacecraft sonics.
No Show Scheduled for Wednesday, August 23
We will be taking a break on Wednesday, August 23 to prepare for JMU's Block Party event on Saturday. We will see you the next week!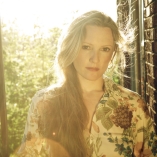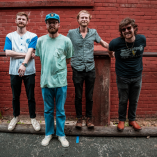 Certainly So | September 6 at 6 PM
Indie Folk
Certainly So is what you get when four long-time friends and musicians form their "dream team"; sparking the birth of a new quartet. The band's common influences paired with the unique taste of each member has helped create music that is reminiscent of your favorite bands, while sounding completely new and exciting. Certainly So released their first collection of songs in March 2021, a full-length album titled "Future Self Only Dreams". The band released another Mini-LP "Dreams of Green" on July 1, 2022 that proves to listeners that the group is genre-fluid, and won't corner themselves when it comes to what's next.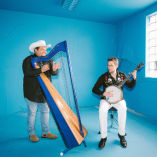 Larry & Joe | September 13 at 6 PM
Venezuelan and Appalachian Roots
Larry & Joe play a fusion of Venezuelan and Appalachian folk music featuring the harp, banjo, cuatro, fiddle, maracas, guitar, upright bass, and vocal harmonies. Their program incorporates bilingual (eng/esp) story- telling, humor, audience participation.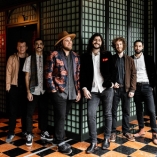 J & The Causeways | September 20 at 6 PM
Soul / R&B
A band that finds itself mentioned in the same breath as the likes of St. Paul & The Broken Bones, Nathaniel Rateliff & The Night Sweats, and The Marcus King Band — all modern-day entities of passion and purpose, each summoning the pulsating, endless energy of soul/R&B music.
Set a Facebook Reminder for the Levitt AMP Harrisonburg Music Series!
The Levitt AMP Harrisonburg Music Series will take place Wednesdays from 6 PM – 8 PM, beginning on July 12th and ending on September 20th (there will not be a show on August 23rd). RSVP using the link below to get updates about the individual shows this summer and fall!
FAQs
When is the Levitt AMP Harrisonburg Music Series happening?
The Levitt AMP Harrisonburg Music Series will take place Wednesdays from 6 PM – 8 PM, beginning on July 12th and ending on September 20th (there will not be a show on August 23rd).
Can I bring lawn chairs and picnic blankets to this event?
Yes! The lawn will be open for attendees to set up their own sitting area to enjoy the live music. Feel free to bring blankets, chairs, and other amenities. Limited chairs and seating will be available on-site for attendees with limited mobility.
Can I bring outside food to this event?
Yes, attendees are permitted to bring food with them to this event. Check out our food guide here for information about food available in Downtown Harrisonburg as well as food vendors that will be on site.
Will there be a beer garden at this event?
Yes, there will be a beer garden featuring a different downtown brewery or cidery each week. Learn more on our food guide page here. The Beer garden will open at 5:15 PM with last call being at 7:30 PM.
Can I bring outside alcohol to this event?
No, outside alcohol is not allowed at this event. 
Are pets allowed at this event?
Well-behaved dogs on leash are welcome and must remain under control of the owner at all times. If a dog becomes a nuisance, like bothering people seated near you or barking, you will be asked to take your dog away from the main seating area. 
Will this event be ADA accessible?
This event will have four designated parking spots and an accessible viewing area for patrons that have have limited mobility. If you require van parking, or need additional accommodations, please contact us at least two days before the event so we can make necessary arrangements. Please see our parking map for additional accessible parking spots in Downtown Harrisonburg.
What happens if it is raining during a concert?
Concerts will be a rain or shine. Depending on rain forecasts, some shows may be moved under Turner Pavilion. High wind, hail, and lightning may force a delay or cancelation for the safety of our guests. Please follow our social media for real-time updates. In the event of lightning strikes near downtown, guests, volunteers, and staff will be asked to take shelter in their cars or indoors. 
How can I get involved with the volunteer committee?
Sign up for our volunteer newsletter to stay up-to-date about volunteer opportunities with the Levitt AMP Harrisonburg Music Series and other events in Downtown Harrisonburg!
I want to sponsor this event, what should I do?
Sponsorships for the 2023 series are now closed, but we are happy to talk with you about 2024 adn 2025 opportunities. Please contact Grace at grace.routhier@harrisonburgva.gov to set up a meeting. The 2023 Sponsorship packet can be accessed here. Levitt AMP Harrisonburg Music Series is detailed on page 13.
I represent a band/artist that wants to be considered to perform. How do I contact you?
Bands and promoters can send booking inquiries to BookingLevittHVA@gmail.com. Please note – due to the high volume of emails, we will not be able to respond to all inquiries but our team will review all submissions. Submissions for the 2023 music series are now closed.
How did you come up with the list of final artists?
The list of 103 artists that the community will be sorting through is a compilation of suggestions sent to us by the public, inquiries made by talent agencies, and direct requests from artists. They were selected based on their cost, proximity to us, tour schedule, and the parameters set forth by the Levitt Foundation regarding the need for a diverse line-up. Local artist openers will be selected and contacted to be booked as openers at a later date by the Core Planning Committee as the budget allows. At this time, we are no longer accepting additional artist or band suggestions.
Support Your Downtown Community!
Are you excited for what's on the horizon in our downtown community? Consider making a donation to HDR. Learn more about becoming a Friend of Downtown here.
THANK YOU TO OUR 2023 SERIES SPONSORS
THANK YOU TO OUR COMMUNITY PARTNERS
Interested in Sponsoring the 2024 or 2025 Levitt AMP Harrisonburg Music Series?
There are two more years of free public music thanks to the Levitt Foundation's AMP [Your City] Grant! Help make us match our $30,000/year grant award by sponsoring this event in 2024 or 2025 and get in front of the valley's live music lovers!