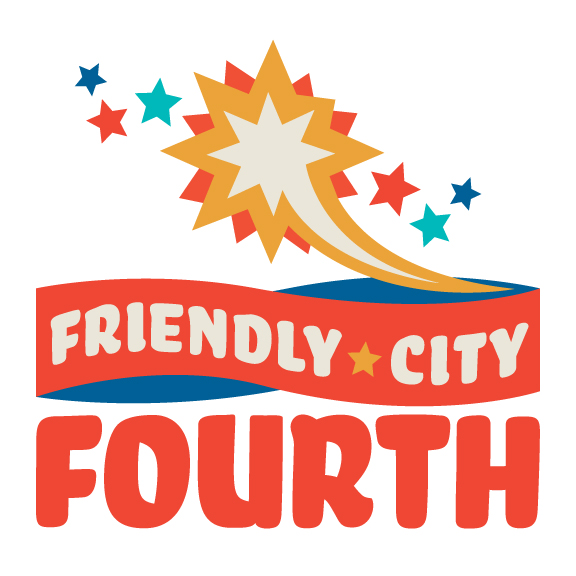 The 2021 Friendly City Fourth event and fireworks have been canceled this year due to uncertainties related to COVID-19.
We had to make the decision about whether or not to plan this event & to reserve the pyrotechnics company in February while COVID numbers were still high and statewide gathering restrictions were still in place. We know this is disappointing to some, but we are excited to welcome you downtown for a free community event over Labor Day weekend. Please follow our website, newsletter, or social media for details about BEST.WEEKEND.EVER. on Sept. 3-5, 2021!
But! Some of your favorite Fourth of July activities are still taking place
The Valley Fourth RUN, an annual community walk/run typically held the morning of the 4th, will still take place in an altered format. The race will not be held on the streets of downtown; instead, walkers and runners from anywhere in the world can sign up to works towards the collective goal of traveling 6,136 miles in a virtual route across the USA by logging their miles completed between 8am of Friday, July 3rd – Sunday, July 5th. Find more information and register for the Valley Fourth RUN Across America at www.vamomentum.com/v4r.
The Fort Harrison Chapter of Sons of the American Revolution will also read the Declaration of Independence on the east side of Court Square at noon on Saturday, July 4th. This will be their 25th consecutive year reading the Declaration on Independence Day.