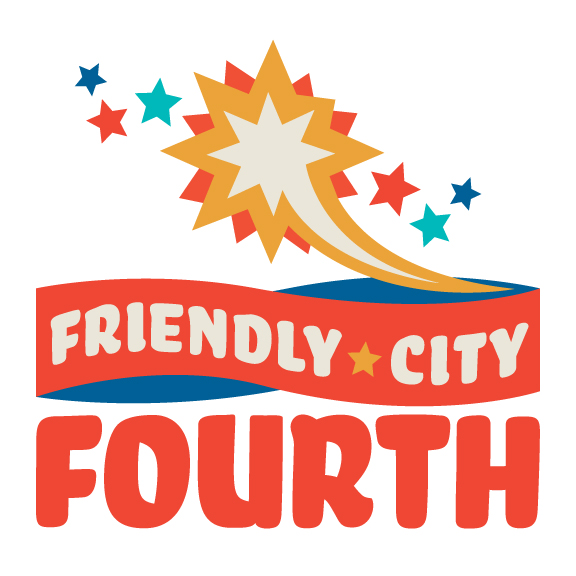 In following the Governor of Virginia's recommendations for mass gatherings amid the COVID-19 pandemic, we are saddened to announce the cancellation of this year's Friendly City Fourth festival and the postponement of its fireworks display, which had been scheduled for July 4, 2020.
Bringing our community together during this challenging time would foster the sense of togetherness and joy that we all need, but our primary concern is public health and safety. We share the disappointment we know this announcement will bring but look forward to rescheduling the fireworks for a future community celebration when it is safer to do so.
We sought direction from Governor Ralph Northam's "Forward Virginia" Plan, other municipalities that plan similar events, and guidance from public health and safety experts as we considered how to handle planning a celebration that can attract several thousand attendees. Key public safety staff on the City of Harrisonburg's COVID-19 response team advised on possible scenarios and their associated risks and limitations surrounding hosting an event and/or a fireworks display. HDR shared its research and the COVID-19 response team's feedback on public health and safety concerns with City Council on May 26, 2020, which voted to postpone the fireworks show.
In additional, over the past several weeks, many other municipalities have cancelled or postponed their festivals and fireworks displays. With fewer fireworks displays on the 4th, we did not want to attract Valley residents and tourists into the City of Harrisonburg –especially as mass gatherings are still deemed risky and crowds sizes at recommended viewing locations were projected to exceed current CDC guidelines.
We will continue to monitor guidance from the Center for Disease Control, the Virginia Dept. of Health, and Governor of Virginia and will work with the City of Harrisonburg to identify a safe alternate date for the fireworks display and an opportunity to come together as a community to celebrate safely later this year. Please follow Harrisonburg Downtown Renaissance's Facebook page for updates.
But! Some of your favorite Fourth of July activities are still taking place
The Valley Fourth RUN, an annual community walk/run typically held the morning of the 4th, will still take place in an altered format. The race will not be held on the streets of downtown; instead, walkers and runners from anywhere in the world can sign up to works towards the collective goal of traveling 6,136 miles in a virtual route across the USA by logging their miles completed between 8am of Friday, July 3rd – Sunday, July 5th. Find more information and register for the Valley Fourth RUN Across America at www.vamomentum.com/v4r.
The Fort Harrison Chapter of Sons of the American Revolution will also read the Declaration of Independence on the east side of Court Square at noon on Saturday, July 4th. This will be their 25th consecutive year reading the Declaration on Independence Day.