Ahead of the upcoming Winter Wine Weekend at Hotel Madison February 21-23, we sat down with Bluestone Vineyard winemaker Lee Hartman to talk about his love for the process, why Virginia is the best place to make wine, and what he's most excited for at the Winter Wine Weekend (or, as he calls, it "a giant wine party")!
Tell us about you and your family's background as wine makers? And, why do you love this stuff?
My family started a hobby vineyard in the early 2000s, and made small amounts of wine in their garage for a few years (which we did until we built the current winery in 2010).  We gained enough knowledge through that that in 2008 we began planting the commercial vineyard.  That year started with 4 acres and we now manage 24 acres between our fields and several acres that we planted for friends and neighbors. But my love for wine goes back to when I started planting vines right out of college, when I had that "aha" moment that most winemakers get:  this stuff in the glass is just a bunch of dirt and water and sunlight.  And I think that's just the wildest thing.  And in drinking wine you can taste the dirt from all over the world, and taste back through the years, and it's such a cerebral thing but at the core of it's just really fun.  In so many regards it's all about balance.  Making it requires a lot of left and right brain.  It can be both wildly personal and social at the same time.  I love nothing more than sharing wine with people who are interested in tasting and talking about it, and while I've been making wine for over a decade I still love to hear from others and learn about what they do.
For people who find wine intimidating or who casually drink it but don't consider themselves connoisseurs, why might they find an event like this appealing? 
We've set up a weekend full of good food and wine where you can learn about it in whatever setting works for you.  We have a dozen wineries that will be pouring at the Grand Tasting where you and friends can casually taste through about 60 wines.  There will be seminars if you'd like to hear from experts and taste through their stuff in a classroom style format, and while I'm leading a blending seminar, I'm really excited about attending the other sessions as well.  Or maybe you would just prefer to sit and have great food and beverage brought to you, in which case we have a Tuscan wine dinner on Saturday and a sparkling brunch on Sunday featuring Veritas Vineyard and Winery (there is also an Australian wine dinner at Joshua Wilton House on Friday that is SOLD OUT, so don't slouch on getting your spot for the other dinners and seminars before they sell out as well!)
Lee Hartman examining a wine at Bluestone Vineyard
As a winemaker who owns a vineyard in the Valley, what do you think is most worth discovering about regional wines in the Shenandoah? 
Something I hear more and more from other winemakers in the state, often quietly but with increasing volume, is that the Shenandoah Valley is the place to be planting grapes.  While we don't have the density of wineries that you see near Charlottesville and DC, we have a lot of things going for us.  We are protected from rain and hurricanes by the Blue Ridge Mountains, and at a higher elevation (Bluestone tops out at 1400 feet) we have less humidity.  Less humidity allows our fruit to stay cleaner and have less incidence of rot and mildew, and cleaner fruit means cleaner wine.  We also have cooler temperatures which allows our fruit to hang longer during the ripening season while retaining freshness and acidity.  Well drained soil and great slopes help keep our vines from getting too wet.  And in this region that already has a very agricultural backbone, we make wines at a price point that are an absolute steal in Virginia.  I wouldn't want to make wine anywhere else.
What is surprising about wines made in this region that people might not expect?
They're really good!  Ya know, another Virginia winemaker once said "supporting local businesses is nice and a smart thing to do for your community, but you shouldn't drink local wine just because it's local.  You should drink local wine because it's delicious."  And he's absolutely right.  We picked 8 wineries last year to pour at this event, all of them from the Valley, and all wineries I wanted to spend an afternoon tasting through.  I don't have an elaborate labyrinth of a wine cellar, but it's a healthy collection in my basement, and most of my collection is made from friends and colleagues, from vines that I've seen.  Virginia and the Shenandoah Valley just make the kind of wine I want to drink, and wine critics from around the globe agree.  It's no longer a brave thing for a writer or a critic to stick their neck out and say "Virginia makes good stuff."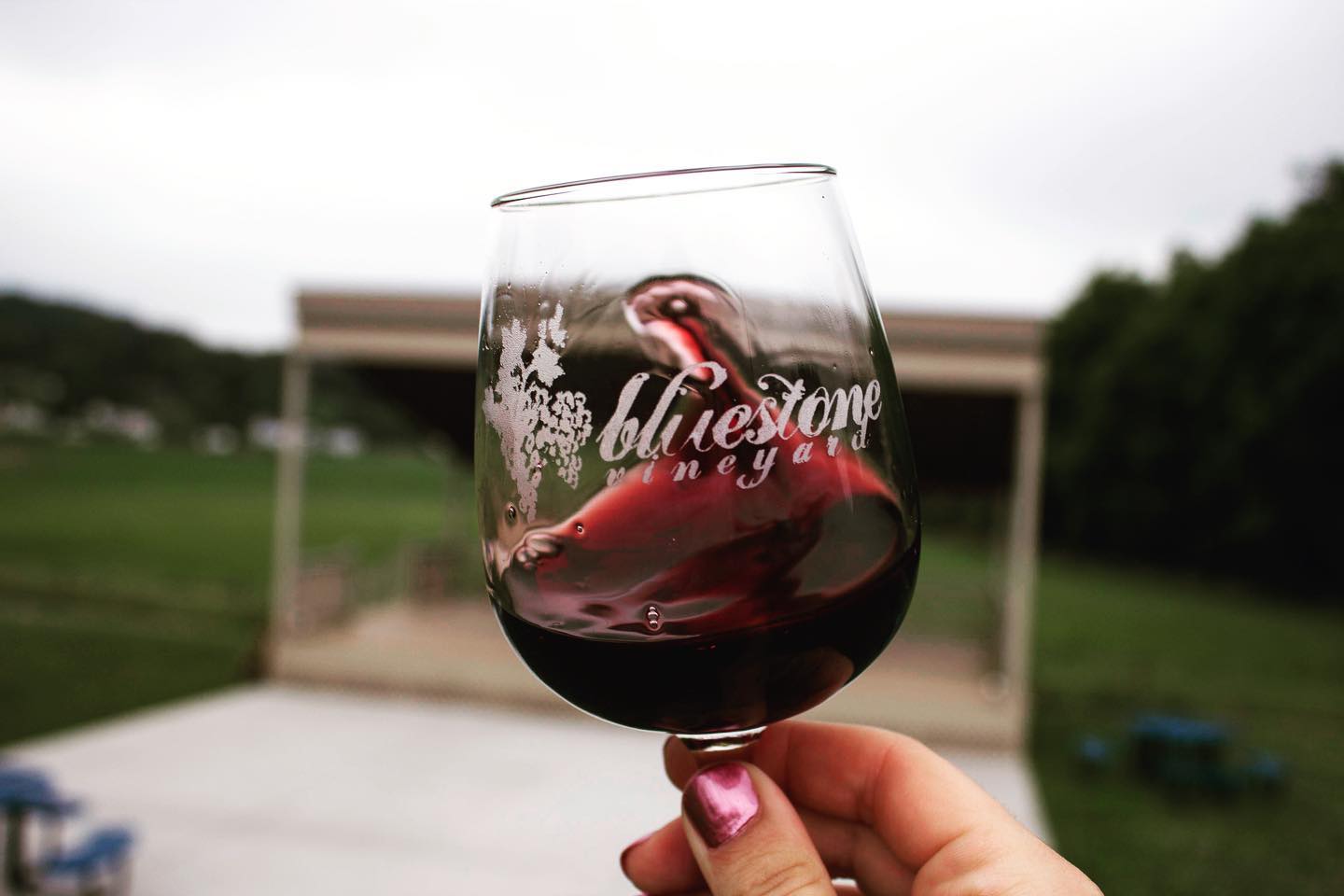 This event has a grand tasting event, wine pairing dinners, workshops about wine buying among other topics, plus a visit to your vineyard – tell me how you think this experience will wow participants.
I think for participants who are already exposed to the world of wine will be impressed with how much ground we will cover over the weekend.  From wines made 8 miles away to Australia, from sparkling wine to Italian Nebbiolo, all with experts who can answer questions and make you think more. For those that are newer to the ins and outs of wine I think they'll be excited to see how vast the world of wine is and how fun a deep dive into it can be.  It's not all wildly academic stuff, we'll even have class on how to buy wine and how to read wine labels (I even need help with some labels, so no need for anyone to feel lost in this department!).
For those who have been to your vineyard before, what can they expect that might be new or different on the tour you will be giving?
I'll walk everyone through how we make wine from cluster to cork.  We'll look at the equipment, talk about the process and hopefully give everyone a better appreciation of what they'll be tasting in the afternoon.  I think people will leave the winery with a sense of how crazy the process can be and how much work it is.
Is there is anything about Bluestone or the event that we didn't ask that you want to share? 
This is such a fun opportunity for me to bring some of my favorite wineries and winemakers to Harrisonburg, and share what it is we all love about wine.  I feel lucky that Hotel Madison and HDR are basically allowing me to throw a giant wine party.  Anytime I can celebrate wine it's a very life giving thing to me, and I'm glad to be bringing so many people to Harrisonburg for it.  I can't wait to share what I do and sit in on a few seminars myself!
---
Hotel Madison & Shenandoah Valley Conference Center and HDR are excited to present the Second Annual Winter Wine Weekend in Downtown Harrisonburg. In addition to the Grand Tasting, enjoy workshops covering topics like wine buying, wine blending, and chocolate & wine pairing; tour area wineries; savor delicious wine-paired dinners and a sparkling brunch, and more. This is an unforgettable weekend whether you're an amateur aficionado or a experienced sommelier. Get your tickets now!