To turkey trot or not to turkey trot? That is the question.
It has become a "

running

" joke that there are two types of people on Thanksgiving morning: those who trot and those who simply do not. We sat down this month with Aimee Roberts and Ashley Dudley of

Nest Realty

Shenandoah Valley who both agree that there is no better way to kick-off the holiday.
Nest has teamed up with

VA Momentum

alongside numerous local sponsors for

Rocktown Turkey Trot

2022. The festive fun run is happening this Thanksgiving Day, Thursday, November 24, but kicks off with an exciting packet pickup experience at Brother's Craft Brewing the day before. 
The Turkey Trot is a professionally timed event, so participants will receive a race bib and chip timing device at pickup. Participants are invited to come enjoy

what's on tap

at Brother's and will receive a beer voucher in exchange for

non perishable donation

to the Blue Ridge Area Food Bank. Additionally, all of the proceeds from the event will benefit BRAFB.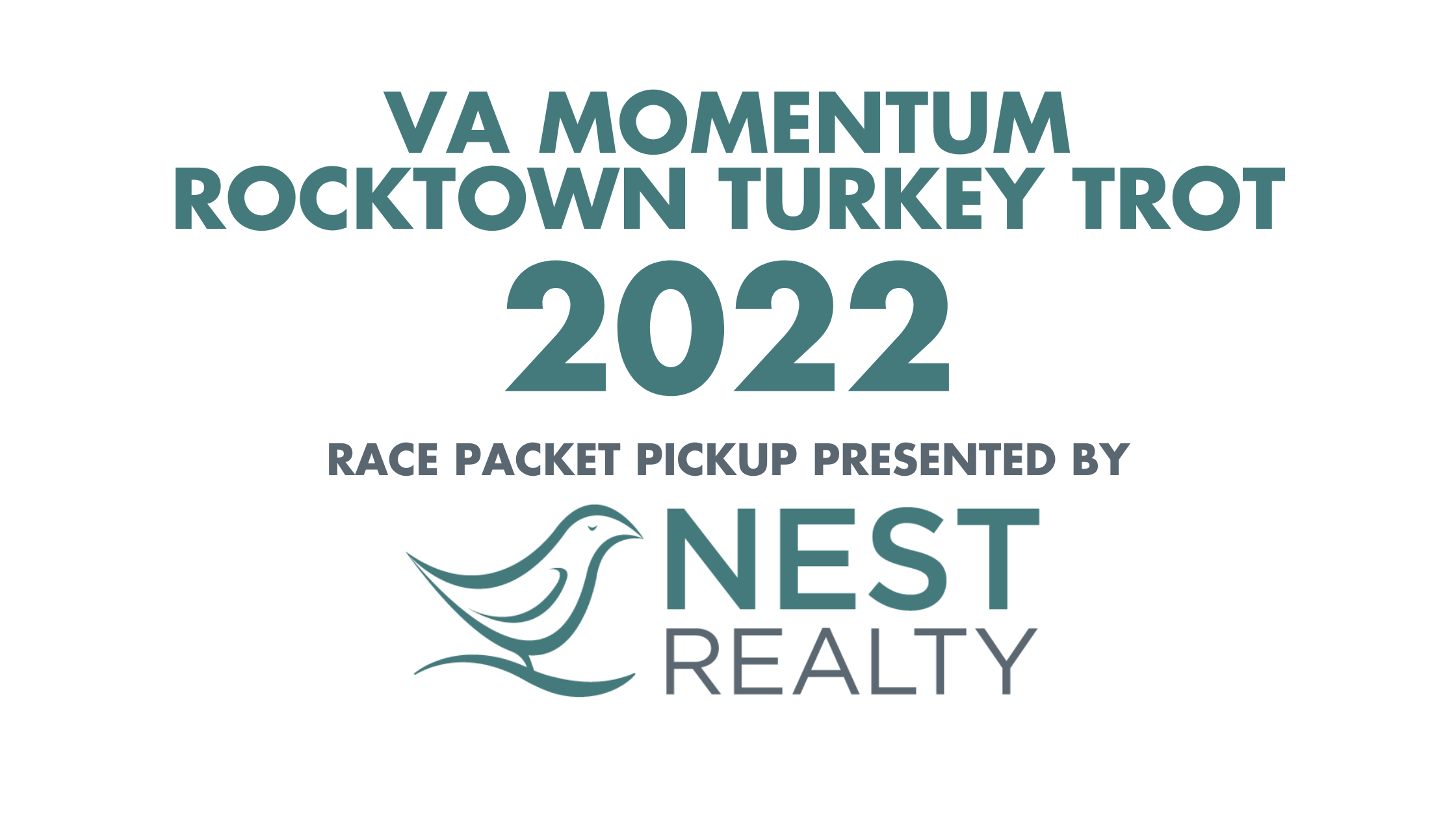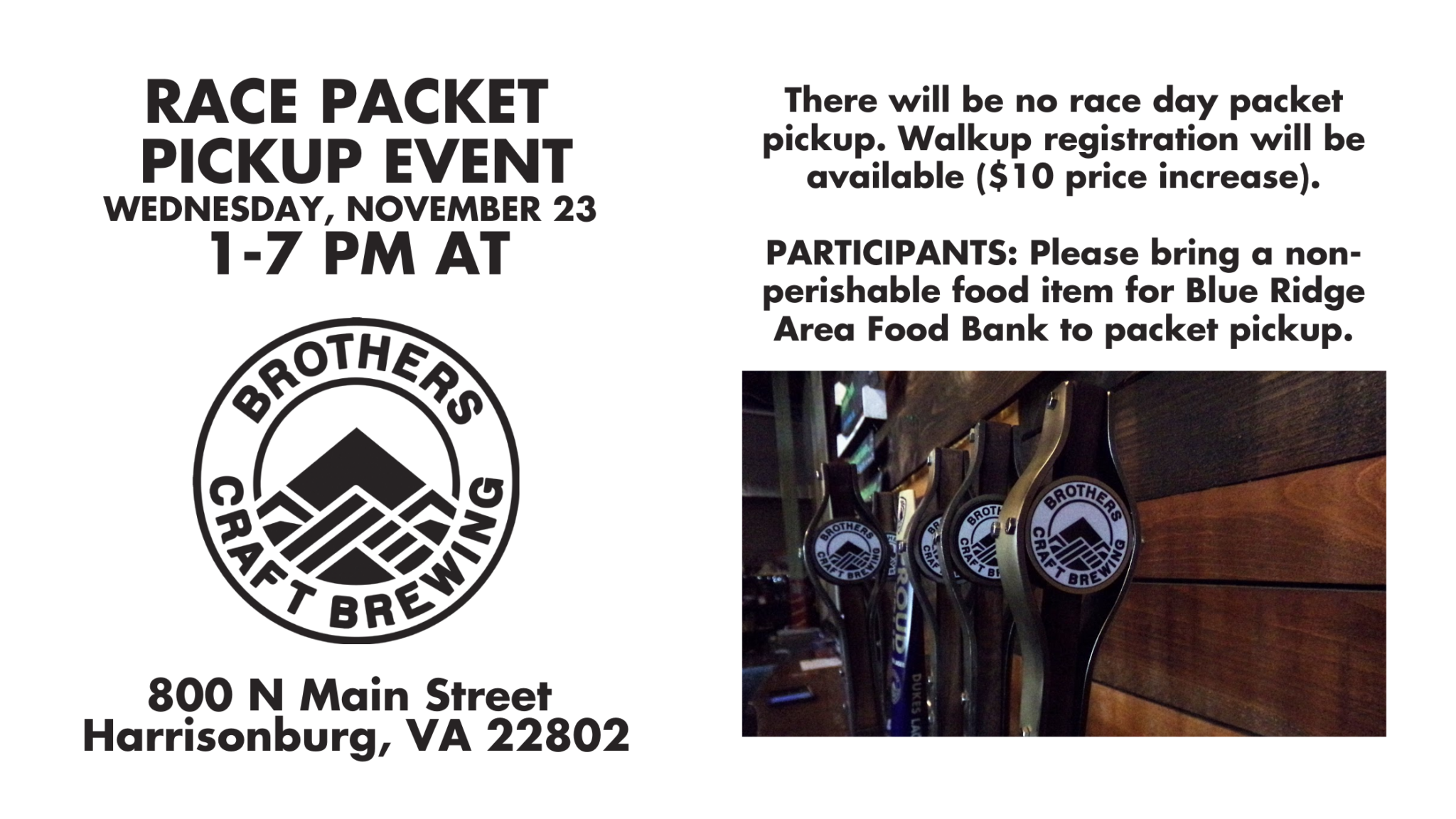 The Thanksgiving Day festivities start at 8 AM sharp with The Gobble Gobble

Kids Dash

! Kids of all ages are invited to run through the closed-down streets of Court Square before the start of the main race.
Turkey Trot participants will then complete a

four-mile course

all around the downtown district. The course is "the perfect mix of fun and fitness on Thanksgiving morning," and is "designed with all skill levels in mind…ideal for first-timers and veteran runners alike." 
VA Momentum's

mission

of "energizing communities for good" aligns seamlessly with Nest's values. "Nest is so much more than real estate," Aimee shared. Like many of their partnerships, the collaboration was organic. "Working with Alan Maynard and Kevin Gibson toward that shared mission just made sense." The partnership has paved the way for many opportunities that have allowed Nest to do what they do best: details. 

Since founded in Charlottesville, Virginia in 2008, Nest has expanded throughout the Shenandoah Valley and flown far beyond to six other states. With offices in North Carolina, Tennessee, Arizona, South Carolina, Wisconsin, Arizona, Kentucky, and more in the works, Nest is able to assist clients all across the country with the same community-centered values that have allowed them to flourish in our region.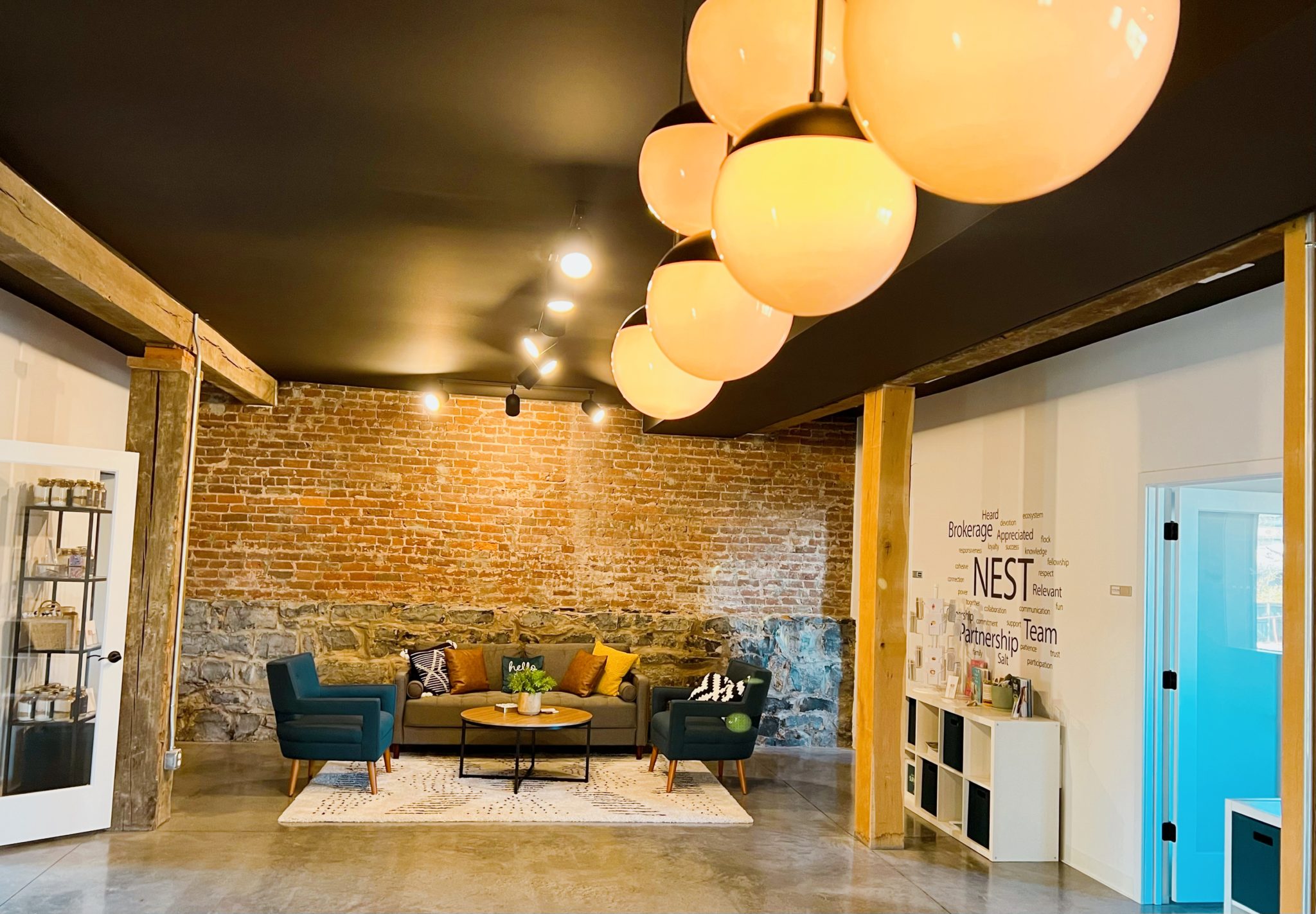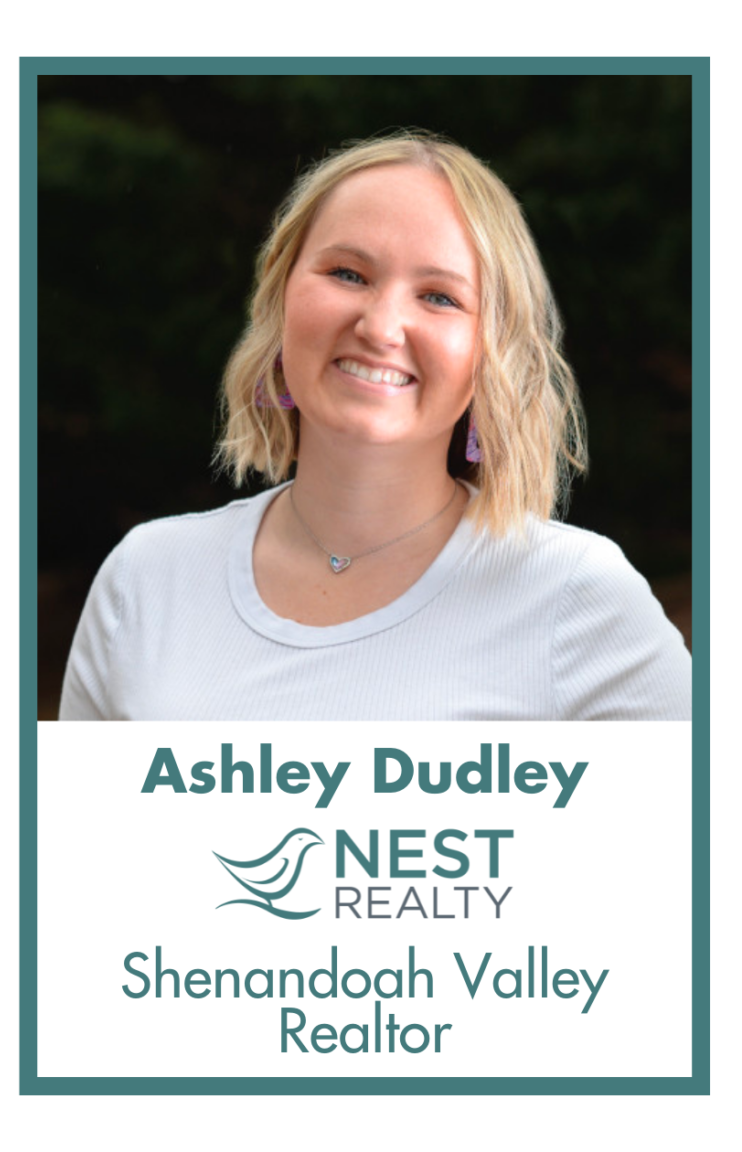 For Ashley, "Nest was a no brainer." It took some "flying" before Ashley found her real estate "home." New to the flock, she joined Nest in early 2022. In fact, Ashley worked in an entirely different field for 10 years before following her heart and taking the plunge into real estate. In her recent "Meet the Agent" bio, she shared how she has "always loved homes and it turned out to be the perfect fit."
Before landing at Nest, Ashley spent time searching for a place where her love of community and passion for real estate could work together for good. With extensive background in customer service, Ashley has long been familiar with the importance of compassionate client connections.
Having grown up in the Shenandoah Valley region, Ashley loves how Nest's community-oriented mission allows her to help clients fall in love with the places she grew up loving.
Like Ashley, Aimee loves how her role has empowered her to make moments matter. After graduating from James Madison University, Aimee's leading criteria in her job search involved seeking a strong sense of community. 
Aimee believes the most important investment you can make in life is the one you make in the people around you. As Marketing Director, she strives to make those around her feel supported and celebrated.   
Aimee says the best part of her job is the meaningful moments that happen behind the scenes. In real estate, you witness and take part in many people's milestone moments, and even have the opportunity to shape the experience. "We are deeply committed to every step within the journey of "nesting," or finding and building your home." Aimee has played a huge role in establishing Nest's community sponsorships and collaborative projects. "We live by it, spread it, and show our support whenever we can."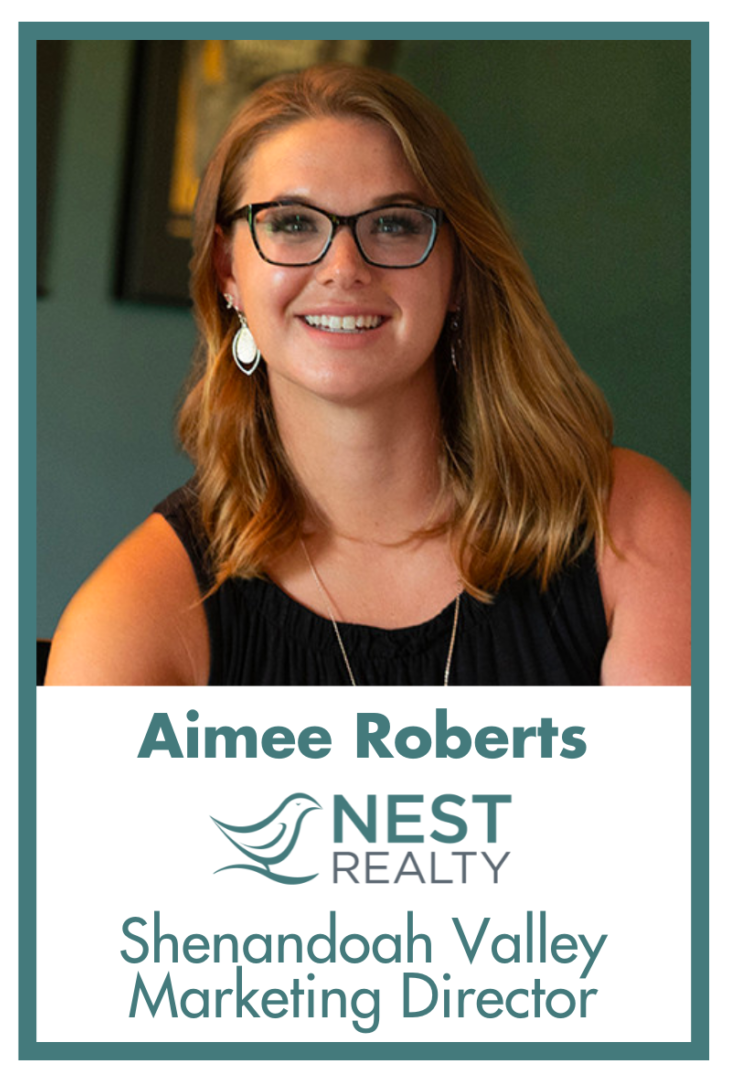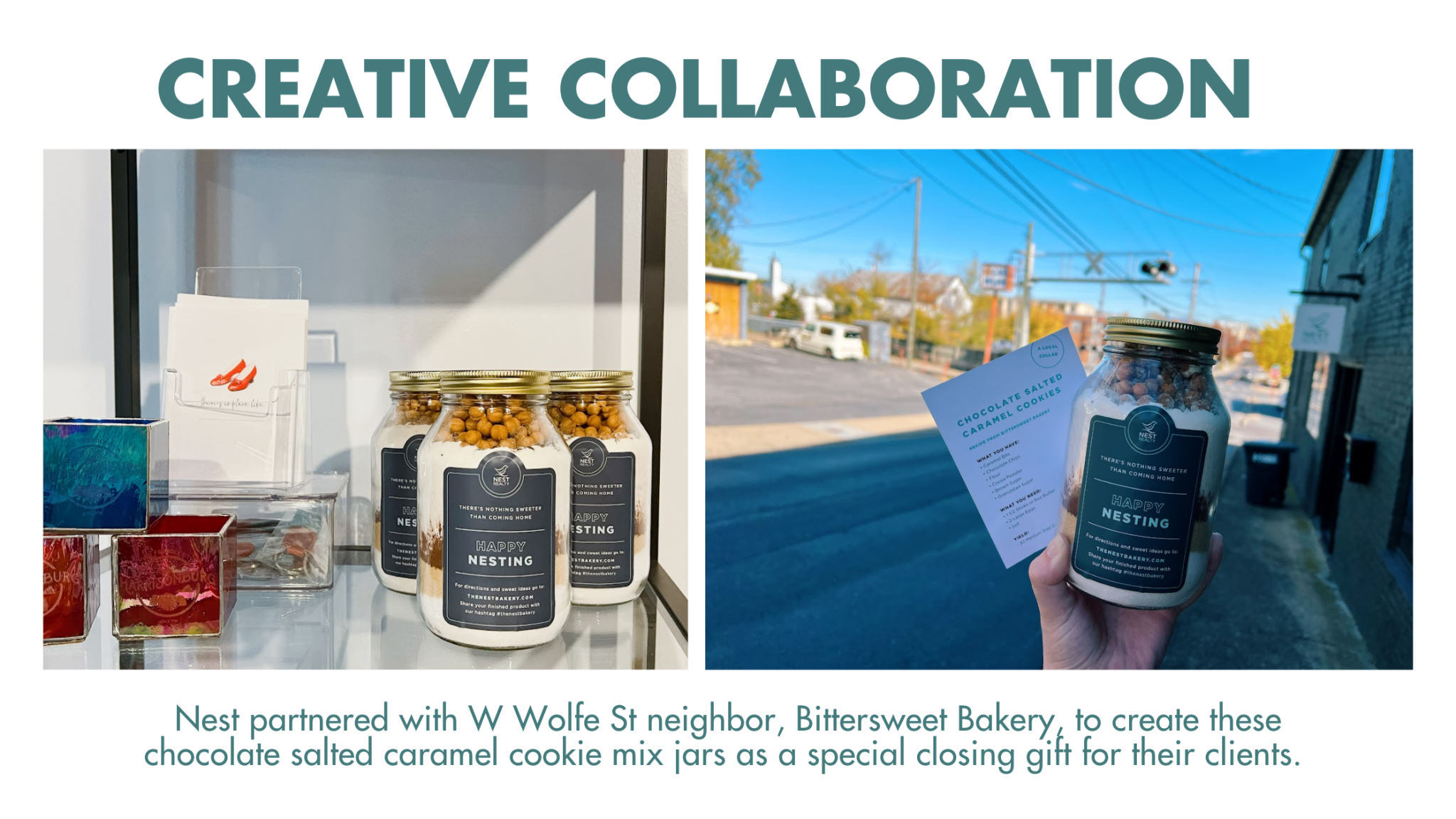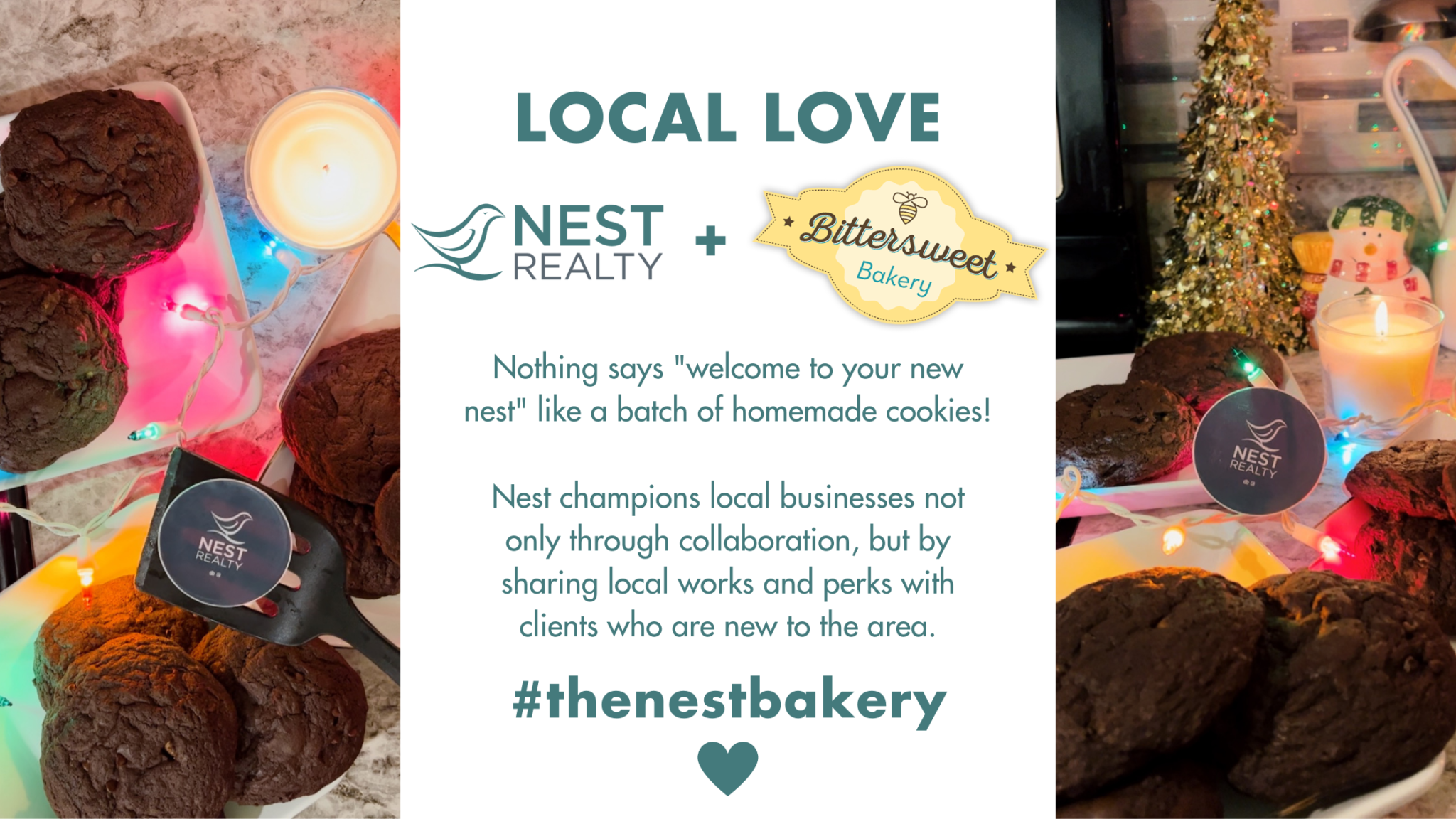 Nest is eager to support and partner with other local businesses! One way Nest stays connected with the community is through their "there's no place like…" video series.

Nest features local businesses and events through these fun and informative

YouTube videos

hosted by Aimee. Most recently, they went out on-site to

Myers Pumpkin Patch

to learn more about all the fall fun they have to offer.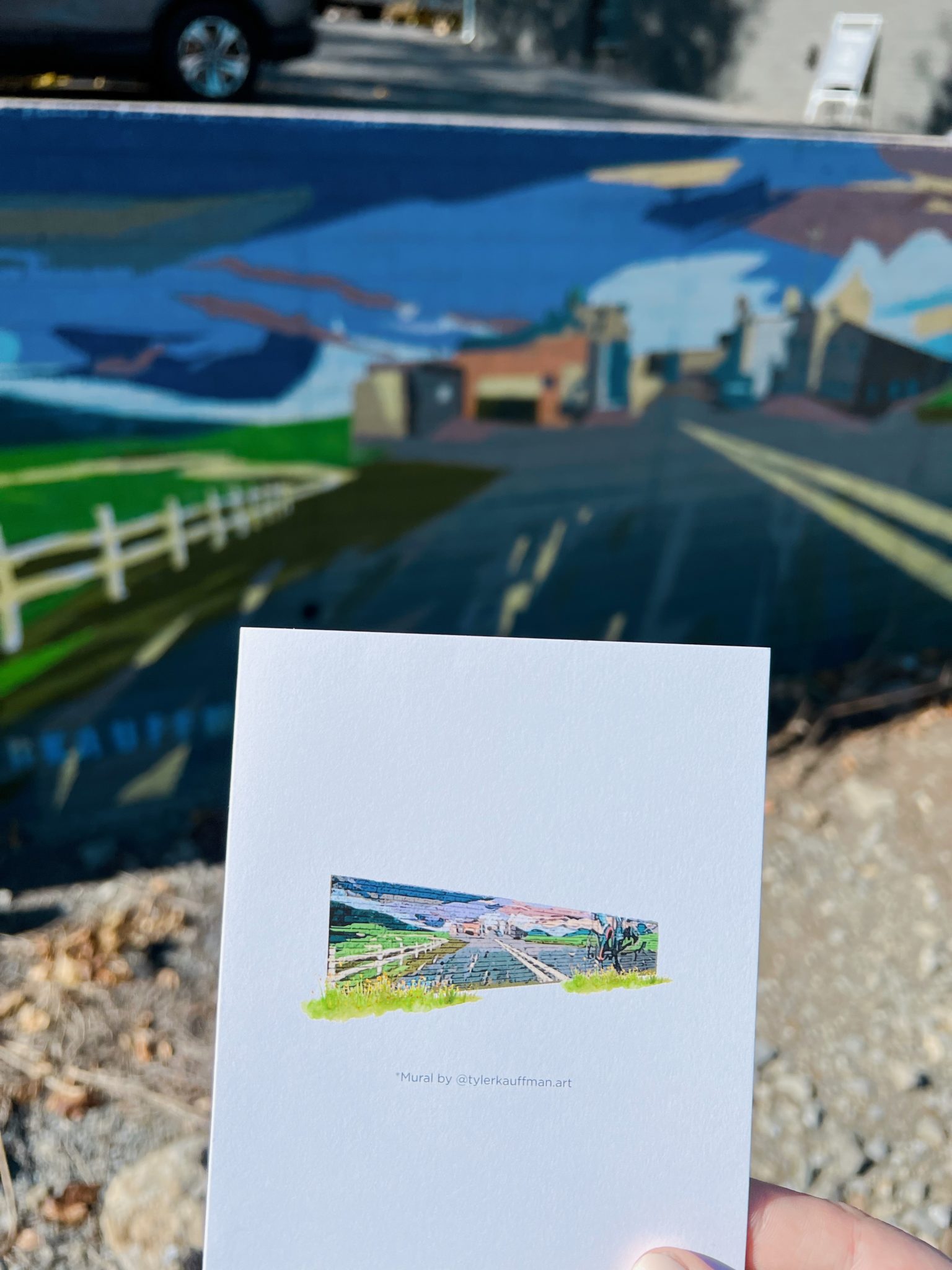 In 2021, Nest hired local artist Tyler Kauffman to transform the retaining wall outside of their Harrisonburg office on W Wolfe Street. The goal was to utilize the blank canvas to "create a piece of art that champions local and celebrates the Friendly City." After the mural was completed, Nest digitized Tyler's work and printed the image onto custom stationary to use as thank you notes for clients and community partners.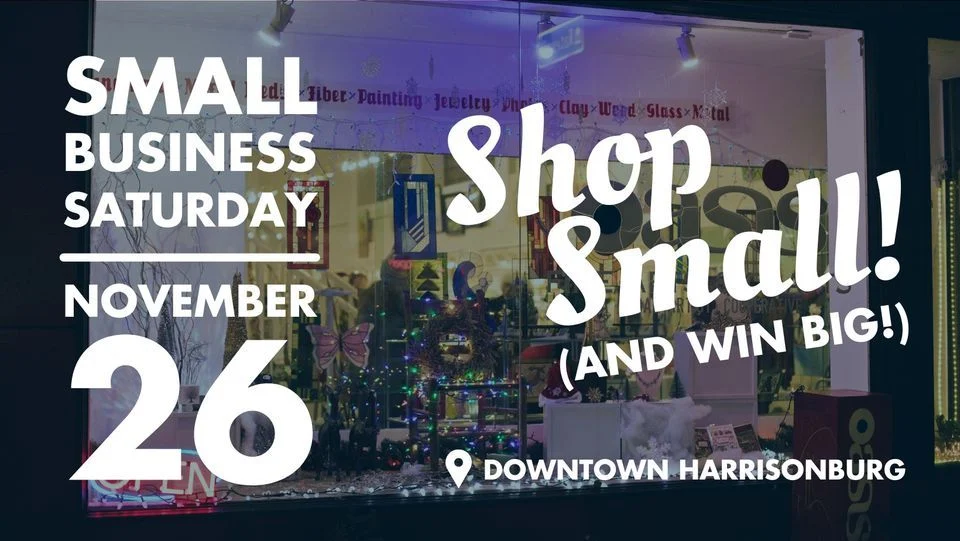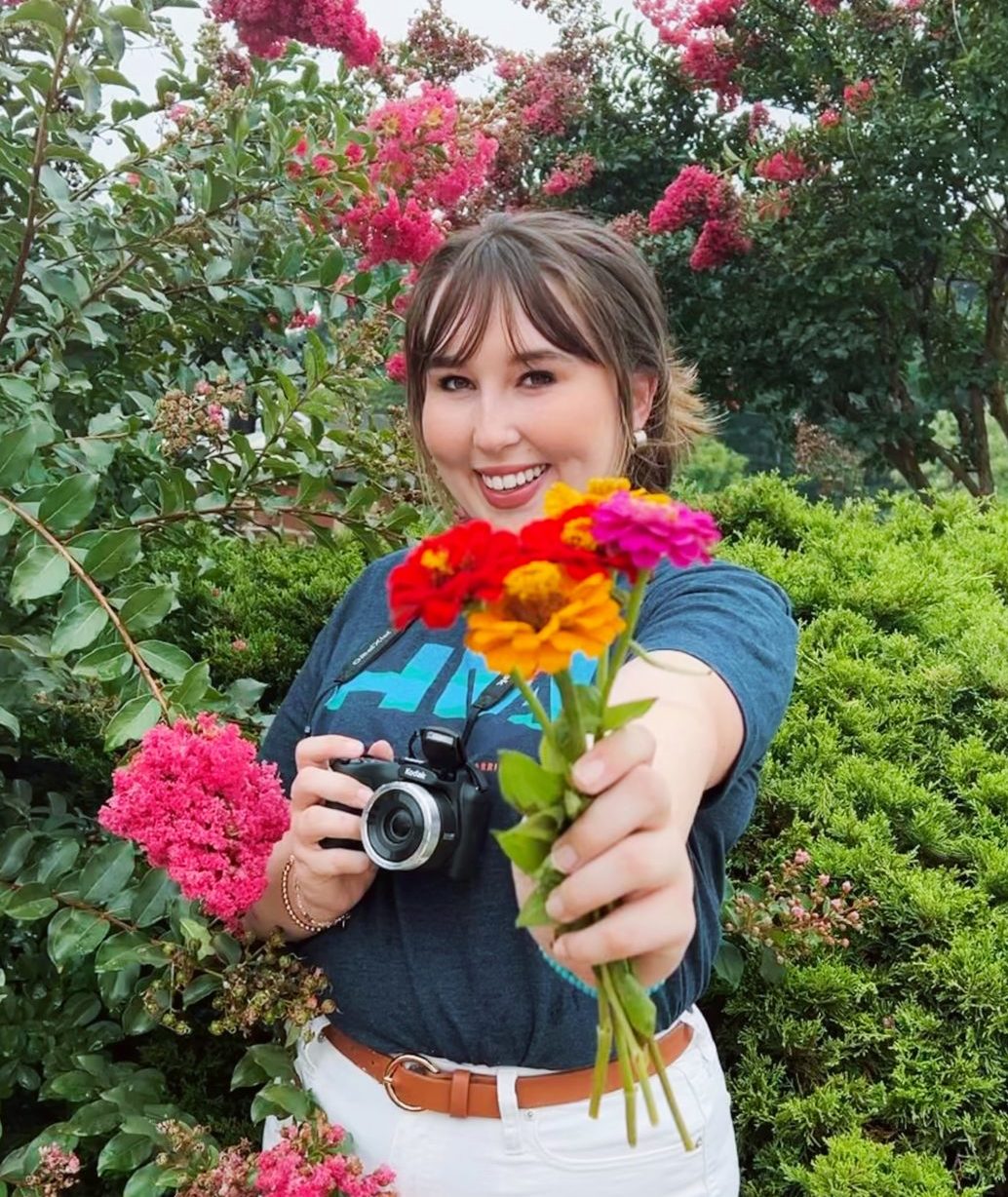 Hey, Harrisonburg!
Marketing Intern Morgan here. It's been almost a year since I started working at HDR. I have been so fortunate to meet with so many local business owners, restaurant workers, artists, and influential community members on a weekly basis through HDR's annual events, social media projects, and intern errands.
Our ongoing Back the 'Burg campaign has really had me reflecting on the overwhelming number of ways that this job has impacted my life and college experience at JMU, particularly through the ways I have watched people within our community support one another. 
I am thrilled to introduce a happy new project called "Spirit of S Main." We're calling it our "rainy day campaign." While the content is not exclusively reserved for rainy days, we are hoping to make people's days a little brighter with the simple mission of spreading positivity and gratitude through HDR's multimedia, community-driven platform. 

Spirit = The energy, passion, and personality of our community. An intangible cultural foundation, driven by gratitude, enthusiasm, and collaboration. The skillful soul of our community, often indicative of the overlooked.
S Main St = The heart of Harrisonburg. Our community's most visual, palpable connector. An all-encompassing destination that unites the Historic Downtown District with James Madison University, Rockingham County, the Shenandoah Valley, and beyond.
I hope you enjoyed the first Spirit of S Main feature. Aimee and Ashley are so inspiring, and I'm grateful to them for letting us tell part of their beautiful story.
Do you know of a local business, organization, artist, entrepreneur, or leader that is making a positive impact? Someone or something in our community you feel is underappreciated and deserves some love? Let us know using the contact form below, or email morgan.rhudy@harrisonburgva.gov.
Cheers,
Intern Morgan
Spirit of S Main Inquiry Form