By Kyle Kirby — This Saturday, January 18th will mark the grand opening celebration of the Grace — a brand new downtown business in the Ice House Studios.
Breathe Pilates and Fitness, which formerly occupied the Grace's studio area, closed its doors in late December 2019. After 5 strong years of Pilates, barre, and TRX classes, Breathe had acquired a dedicated clientele and a bouquet of passionate instructors who were determined to carry on the classes and community they had grown to love in the Ice House building.
Jessica Browne, a JMU alumni and Harrisonburg resident of 20 years, saw this as an opportunity to step in and give back to the fitness community she loves so much.
Browne made sure to emphasize that she wants to keep the Grace almost entirely as it was as the former Breathe studio. As a loyal client of Breathe for 5 years, Browne understands that the people who teach and attend the classes draw a lot of joy and relief from them, and she wants to maintain that atmosphere.
Although the Grace did come stocked with equipment and trained instructors, opening it was no small task — Browne found herself racing to open 15 days sooner than originally planned. Of course, this was during the holiday season when she was also balancing 21 houseguests and running her own human resources consulting firm, Grace HR. Of the race to open, Browne said, "It was a bit stressful and hectic but was such a good learning experience, and now in hindsight I am so glad I pushed myself to open in a rush, so that clients did not have to experience any break in service."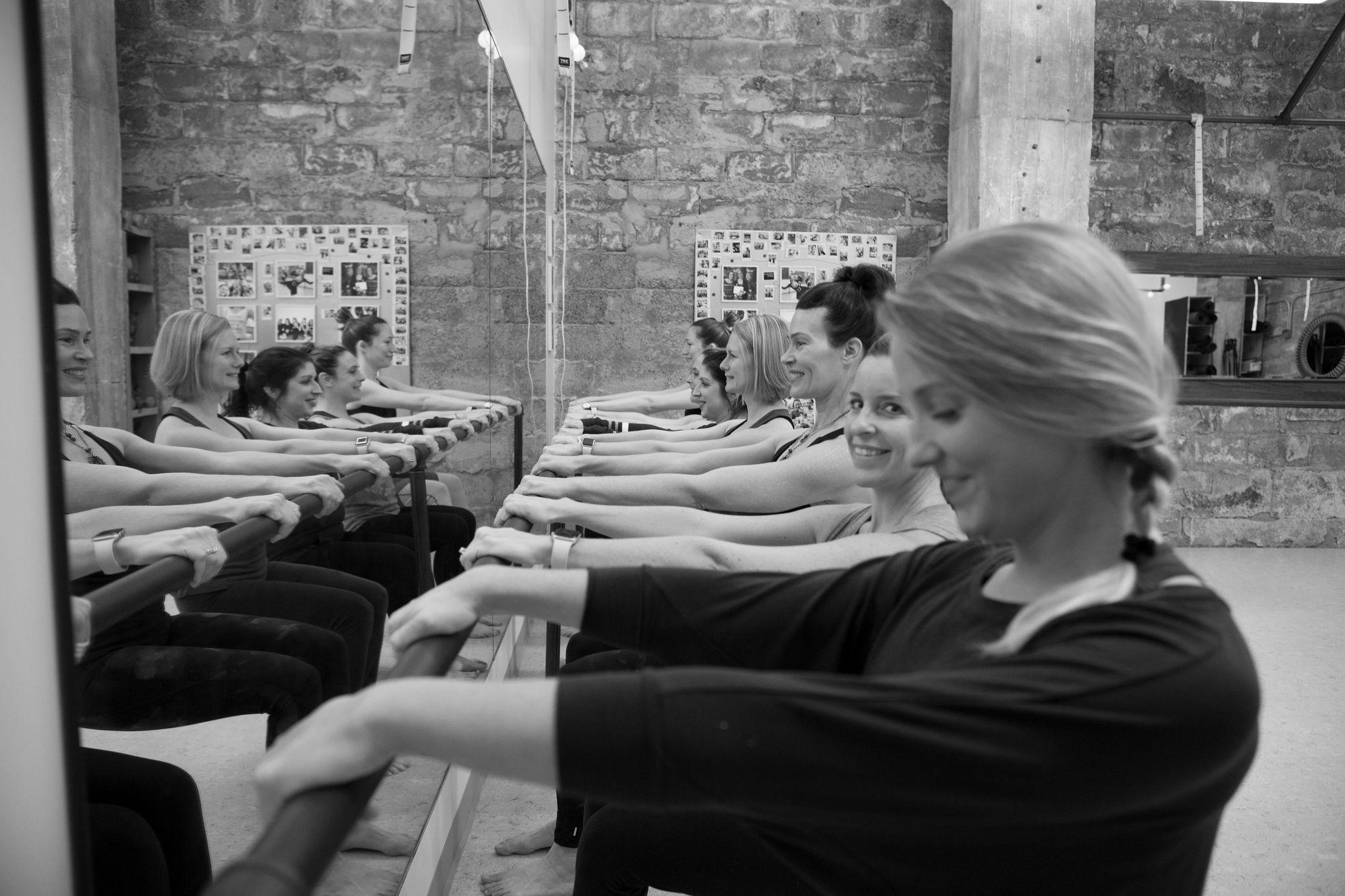 Browne is planning to add more reformers, which are top-of-the-line machines for Pilates workouts. They can be used for all over body workouts and are especially good for people with chronic neck and back pain. At the moment there are 4 machines, with another one on the way. She plans to have a total of 6, as the reformer classes tend to have wait lists.
She also plans to offer a schedule packed full of class options and consistent morning-through-evening class times, and affordable ways to regularly take the Pilates, barre, and TRX classes you love. If you've been curious to try them out, classes are especially affordable now, during their grand opening month!
Browne is excited about the Grace, and Harrisonburg-area holistic exercise lovers should be too.
At the grand opening event this Saturday from 3:00 to 5:00pm, interested community members can plan on meeting Jessica Browne and several of the instructors. There will be live demos of the equipment, class demonstrations, as well as snacks, drinks and a raffle for a chance to win a 1-month unlimited pass. For Browne, the Grace, and its clients, the future seems bright.
In her efforts to further contribute to the community, Browne has also recently joined HDR as a board member. She said, "I recognize HDR (Harrisonburg Downtown Renaissance) as the main reason why Harrisonburg has such a lovely downtown now. I certainly have reaped the benefits of their hard work and so I wanted a way to give back." When she moved back to Harrisonburg in 2004, Browne said that her friends told her she was crazy. Now, she says, when she takes her guests downtown, they often get jealous of the lovely shops and cozy culture in downtown Harrisonburg.
"I feel great about my place in downtown…providing a service that people love, and to keep offering this awesome place that people want to come to and enjoy."
Kyle L. Kirby is a fervent writer and committed creative. He graduated with a bachelor's of science in Writing, Rhetoric, & Technical Communication from JMU in 2017. After a stint teaching English on the island of Mallorca, Spain, he has returned to Harrisonburg ready to jump back into its wonderful community. You can learn more about Kyle and his work at www.kyle-kirby.wixsite.com/four