By Kyle Kirby / Photos courtesy of Rocktown Kitchen: Since opening on May 17th, 2017, Rocktown Kitchen has quickly become a downtown Harrisonburg staple. Owners Kristo and Mira Papa have paid meticulous care in ensuring that their guests feel right at home.
The interior of the restaurant and its menu were completely designed and created by the Papas themselves. The wood flooring and brick walls are the originals from the initial construction in 1934. "We love it and want to preserve it," said Mira.
Restored from its historic function as the  Ice House, the space in Rocktown Kitchen offers unpretentious charm and depth of character.  made sure his menu has those same qualities — plus the quality of delicious taste, of course.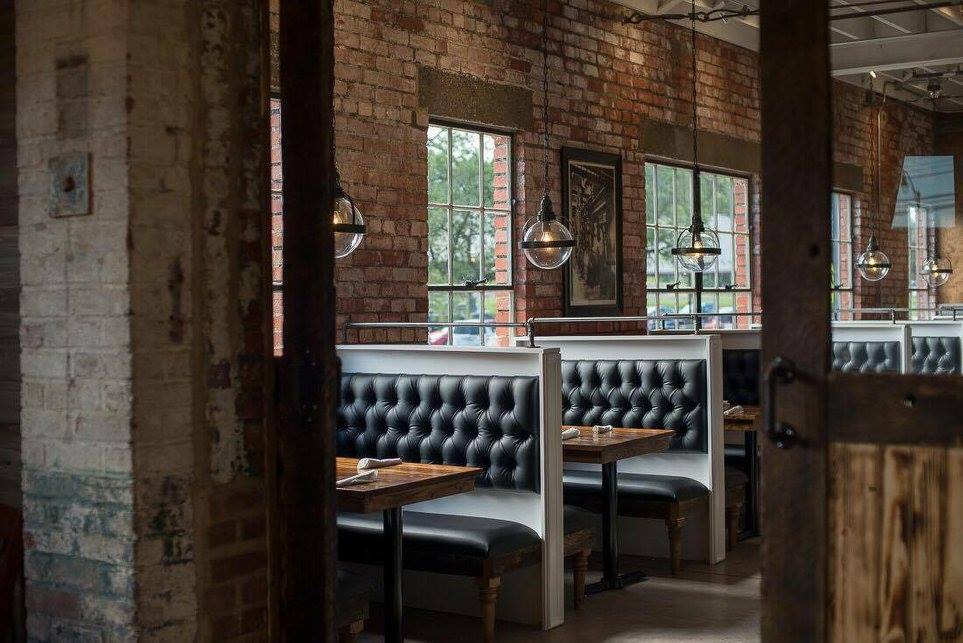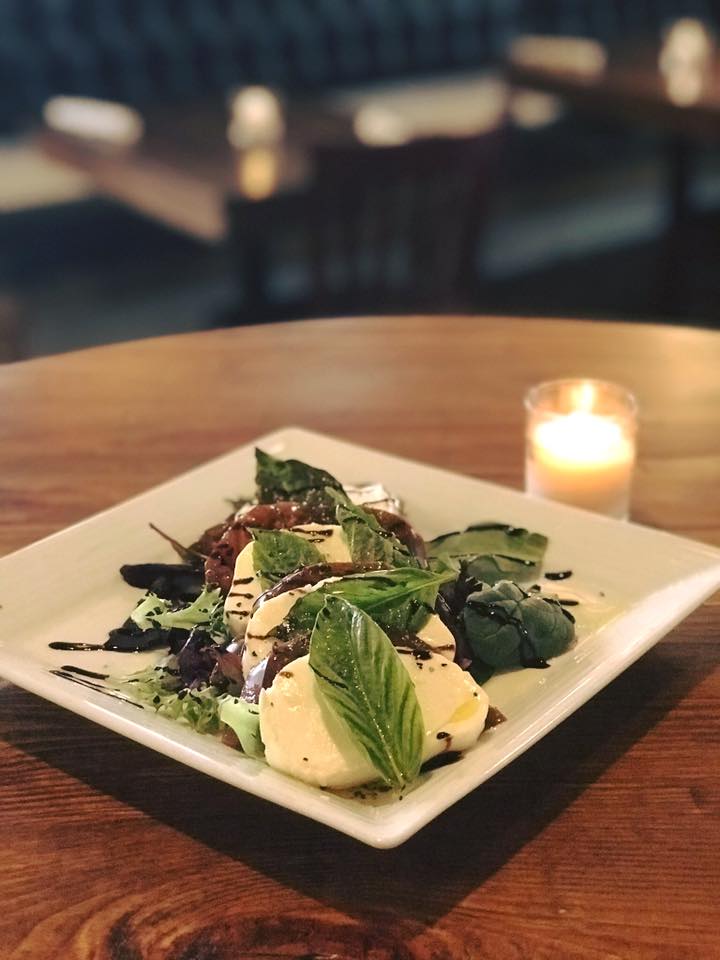 Before Rocktown, Kristo worked as a professional chef at the Glenmore Country Club of Keswick, Va., for 13 years. He began as a line cook, and spent his final 6 years there as the Executive Chef.
"In 2017 we decided to open our own restaurant because it was his dream," said Mira.
Described as elevated American cuisine, the menu offers a range of classic and contemporary dishes. The entrees and atmosphere welcome most everyone; from traveling families in need of a resting place, to lavish local birthday parties.
Rocktown Kitchen offers a fully stocked, lovingly built bar that frequently features special cocktails, deals on wine, and rotating taps of local beers. The bar area is also frequently home to company and familial parties, who take drink and nibble on appetizers around the cocktail tables, until they are ready to be waited on for dinner in the private room.
The main dining space features a row of booths with window views of Liberty Street, relaxing wooden tabletops, and a knowledgeable and friendly staff.
Mira Papa manages the front of house, as well as events coordination. She and Kristo were married in 2003, and have two delightful children. Said Mira,
"Andrea and Harrisonburg Downtown Renaissance were a huge help when we first moved in, I could not have asked for better support…the downtown community is really supportive of all its businesses, which is so great to see."
In terms of advice for others who want to open restaurants, Mira said to only do what you love, when you love it. "That way your job won't feel like a job, it will feel like a fun hobby. It is the only way!"
The Papas both agree that they love what they do. Mira said that the hardest part about owning one's own business is finding balance between work and personal life.
"We love what we do so much, that often we forget to take a break. Since we've closed on Sundays it has become a bit easier to find that balance."
In March, Rocktown Kitchen will be participating in HDR's Taste of Downtown restaurant week event. Rocktown will offer a 3-course meal, starting with a perfectly wintery salad of arugula, quinoa, and beets, followed by a choice of Mahi Mahi fillet or New York strip steak as entrees, and a dessert of either their famous peanut butter pie or classic sticky toffee cake.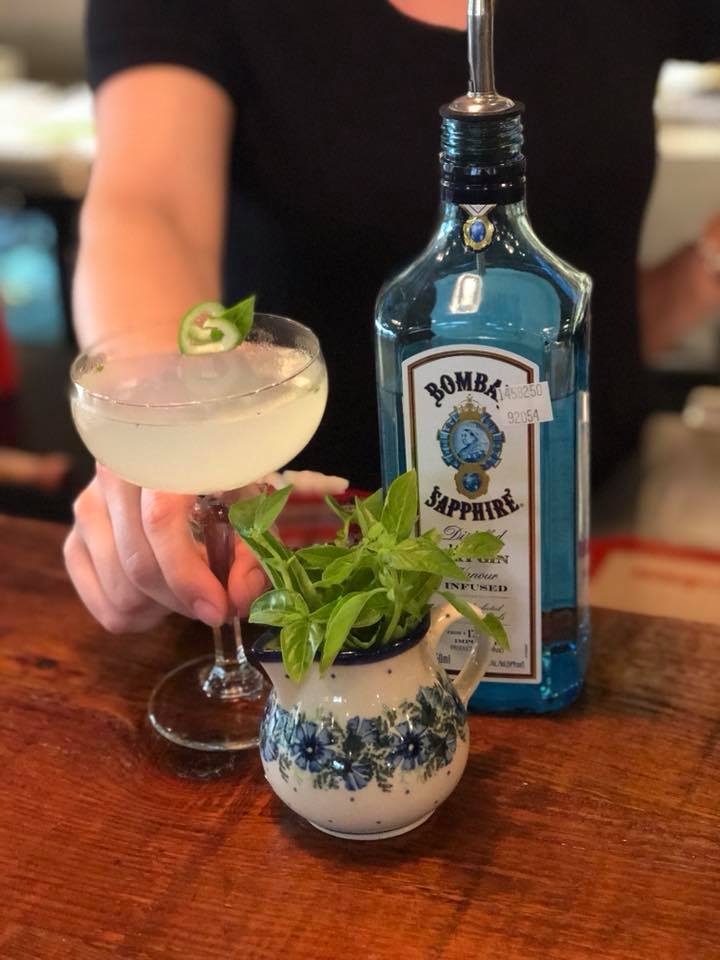 Rocktown has chosen the Wounded Warrior Project as their non-profit to support for the week, with Rocktown Kitchen donating $1 to Wounded Warrior Project for every visitor who tries their Taste of Downtown special. Mira would like to invite everyone to come and enjoy their time at Rocktown Kitchen while helping those who serve this country. The Papas love serving their community, and are always happy to host events like rehearsal dinners, birthdays, and anniversaries. Said Mira,
"We want Rocktown Kitchen to be a happy place for everyone, where everyone gathers and has a great time. Great food and the best service they can ever get. Only the best! I absolutely love to see so many people gathering at Rocktown Kitchen; when they come in, they see their friends and loved ones. Rocktown Kitchen is truly a "gathering place" of Harrisonburg. We are so grateful for all the support from our community and all the love. Thank you all for your kind words and support. We could not have dreamt about this! Harrisonburg truly is a rockin' town with the best people."
Kyle L. Kirby is a fervent writer and committed creative. He graduated with a bachelor's of science in Writing, Rhetoric, & Technical Communication from JMU in 2017. After a stint teaching English on the island of Mallorca, Spain, he has returned to Harrisonburg ready to jump back into its wonderful community. You can learn more about Kyle and his work at www.kyle-kirby.wixsite.com/four