Bahir Al Badry's art studio sits perched on the 2nd floor of Oasis Fine Art & Craft with a bird's eye view of the gallery and shop below. Like any nest, it is a place of comfort and creation. Music drifted upwards as I climbed the stairs to meet Bahir, and on entering his space I found myself surrounded by color, meaning, and intensity. 
I took a seat at the small table facing an interior window overlooking the store — Bahir remarked that it reminded him of looking out a ship's window when he worked as a marine engineer. Indeed he looked comfortable sitting there, against a vibrant and emotive backdrop of his life's work and passion. Bahir offered me date cookies made by his wife and a mango drink and then spoke about his life, one woven together by hard work and education, blessings and opportunities, loss and chaos, and a love of family, art, and the world.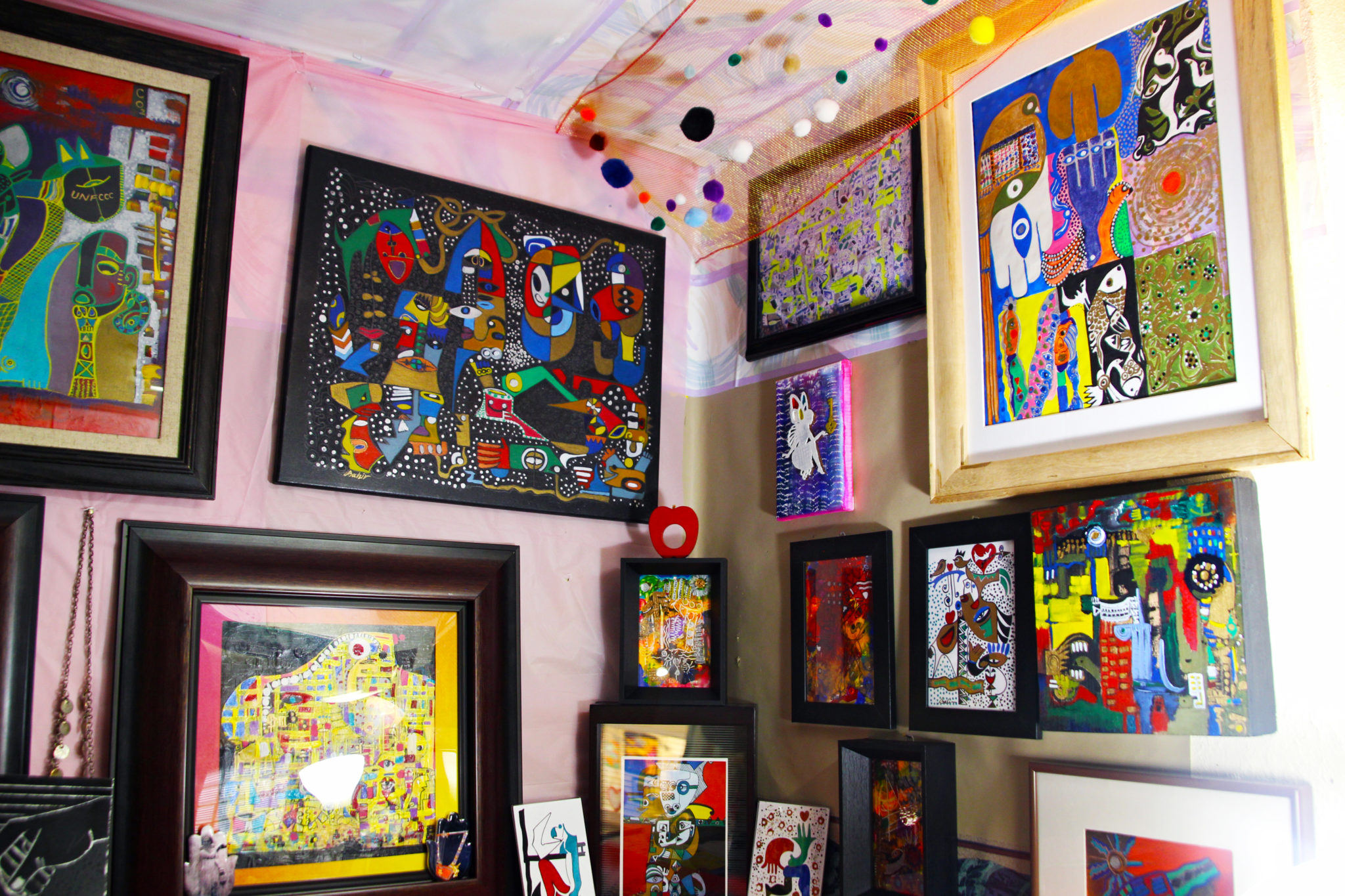 Bahir Al Badry was born in Ur, Iraq, home of the ancient Sumerian culture and the Prophet Ibrahim. He completed high school in Baghdad and then relocated to Croatia, where he attended the University of Rijeka to study marine engineering. From there he began his love affair with the world, with the land and the sea and everything they held, and with art, which fed his soul during a 25-year career as a marine engineer aboard tankers and cargo ships. His work allowed him to travel the world, meeting people and learning about cultures. During that time he also married and had three sons. Bahir, his wife, and youngest son moved to Harrisonburg in 2016 to be near another of their sons who works in information technology and Bahir's brother who works at JMU. Bahir has a third son, a well-known collage artist, who lives in Belgium. His youngest son is currently touring the country making a name for himself as an MMA fighter.
Having friends all over the world has given Bahir both a source of inspiration for his art and a global perspective. He took up drawing as a way to express emotions during long periods at sea when he was away from his wife and children. Drawing, he explained, had a therapeutic effect on feelings of sadness, boredom, fatigue, and homesickness. When he felt down, he would pick up any paper he found and draw — as I flipped through his notebook of drawings, I could see he had no shortage of feelings or inspiration during those years. He refers to his studio as his "art therapy clinic upstairs." He turns to art when he thinks of his remaining family in Iraq. He misses them and worries about them, because as he explains, "My country is in a very very bad condition."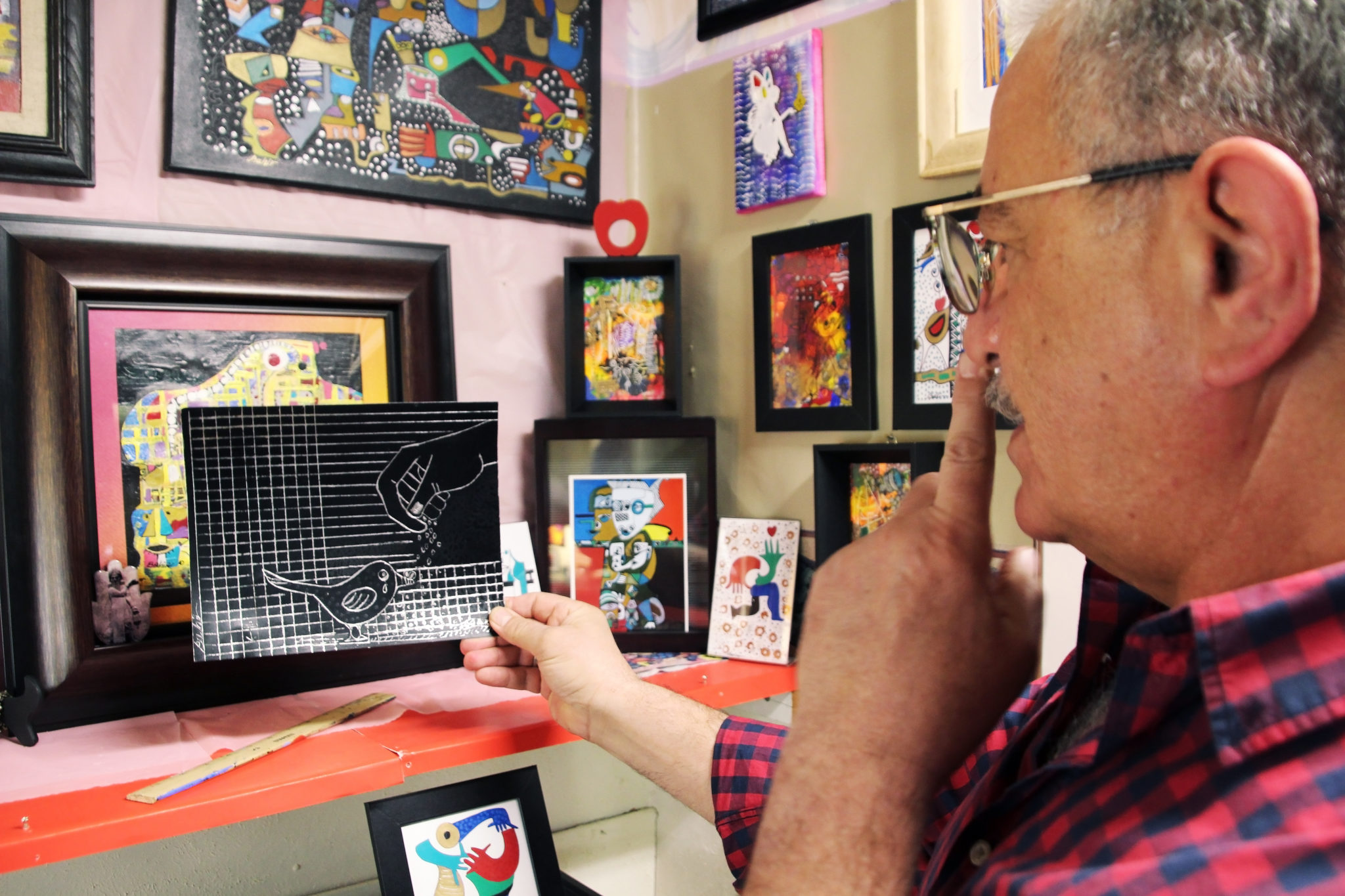 Seeing so much of the world, being able to see past the boundaries that separate people and cultures, has made him able to see the ways in which everything is connected — from land to the sea to the sky and beyond — and I noticed that much of our conversation centered around the environment. And as I walked with him around the studio, I saw numerous paintings about the environment, nature, and climate change. One in particular depicts the earth as a woman, sick and near death, against a black backdrop to represent the scorching effect of global warming. The sun, suspended against a polluted, black sky, looks down in shock and disdain at how humans have so far wasted the sun's life-giving energy and ignored its potential. A pair of paintings, Elements of Life I and II, shows the effects of climate change on land and sea, and how all living things on the planet are connected whether thriving or dying. Though the paintings are distress signals, flares shot in the dark with no guarantee of anyone seeing them, each one always contains the element of hope. These acrylic paintings, made of aluminum, canvas, paper or wood, are bold and bright and loud, but also graceful and beautiful and tender. This man is full of dualities: land and sea, art and science, east and west — seeming contrasts that are in fact inextricably joined. He considers art to be a bridge between the old and the new.

(Photo to the right by Katie Mitchell)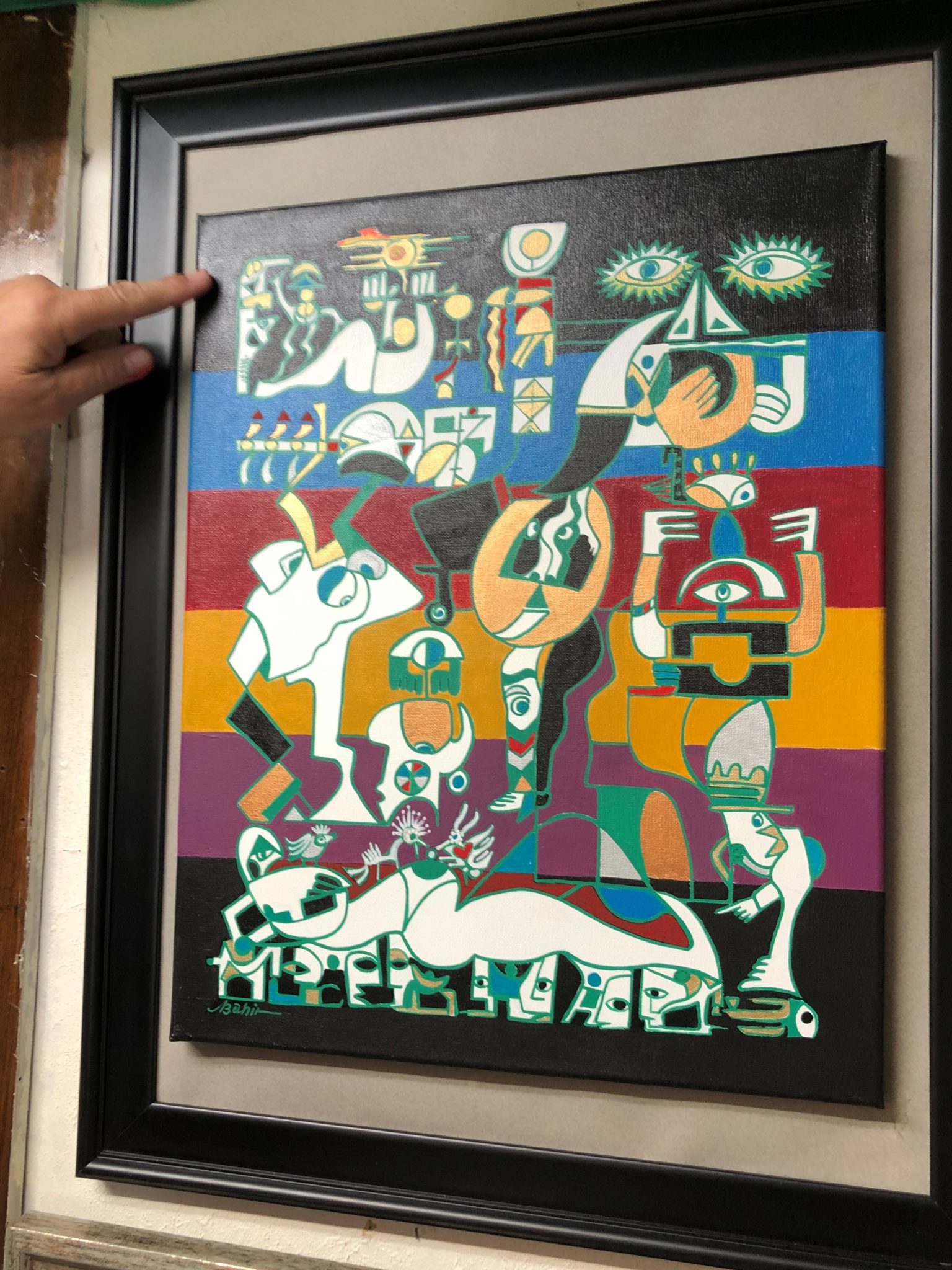 Of his style and method, Bahir says he draws his "hypothetical world, which is in harmony with the aspirations of current and future generations, in a world without restrictions, full of love, freedom, and humanity." When drawing or painting, he allows ideas to overlap and intersect so "new ideas begin to appear" — each piece evolves during its creation. In this way, his artwork is like a conversation. It is not static or one-dimensional. It is layered and dynamic; it moves and flows, reflecting his belief that "art is the mutual language of mankind."
Bahir does not only draw and paint to demonstrate his concern for the environment. His work as a highly skilled marine engineer qualified him to attend and present at the United Nations Framework Convention on Climate Change four times. His presentation outlined the steps his country is taking toward combating climate change. He is looking for ways to connect to the Harrisonburg community through environmental and art-related initiatives, and he welcomes your ideas for collaboration. Although he is far from Iraq and the people he loves who are still there, Bahir feels at home in Harrisonburg, surrounded by its beautiful landscape and grateful for its friendly residents and the support he's received from Oasis. 
You can visit Bahir at his studio in Oasis Fine Art & Craft. He is there from 12 – 5pm most days.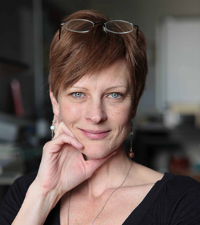 Katie Mitchell is a mom, educator, and writer who has called Harrisonburg her home since 1993. She loves books, beer, fire, sunsets, spicy things, trees, water, live music, and unexpected naps. She is the writer and founder of Harrisonburg's popular blog I Love My Burg and is currently working on her Masters Degree in Communication and Advocacy.
Photography courtesy of Philip Meador.