Some friends get together to drink a beer on the porch, go fishing in a nearby pond, play wiffle ball in the backyard, or grab a bite to eat — and some friends get together with 50 pounds of green coffee beans they've collectively purchased and try their hand at roasting coffee one pound at a time, because why not? This kind of ingenuity seems to be a hallmark of this town. So many fantastic ideas hatched at dusk in someone's backyard while fireflies flash and kids with training wheels roll down the sidewalk. This was the case for cousins Darryl and Charles Matthews and their coworkers Emily and Larisa Martin, who now own Merge Coffee Company, on a typical Sunday night. After several weekly attempts at roasting, they refined their skills enough that their acquaintances were requesting bags of coffee for their own consumption. And for a year, these four friends sold their coffee online, roasting a small batch every Sunday in their garage and shipping orders every Monday.

In addition to needing to move into a larger space to handle all the orders they were getting, they wanted to open a coffee shop as a community setting. They envisioned the creation of a third space where customers could hash out ideas over coffee, just like they conceived of their coffee shop a few years ago over coffee. As a "third place provider," Merge provides a space outside of one's work and one's home, a place where customers can commune with others or simply exhale and pause the hustle of daily life. The shop's interior is designed for such communion: on one end sit a sofa and two chairs anchored by a coffee table and potted plants; at the other you'll find tables for four with plenty of space for laptops, books, notepads, or delicious homemade pastries provided daily by long-time local baker Lucinda Martin. The original location of Merge opened two years ago, located across from EMU near Gift and Thrift. Charles and Darryl also co-own Bridgewater Coffee, and with this third location on North Main, right where Main and Liberty, um, merge, the cousins have tapped into the local population of all three colleges.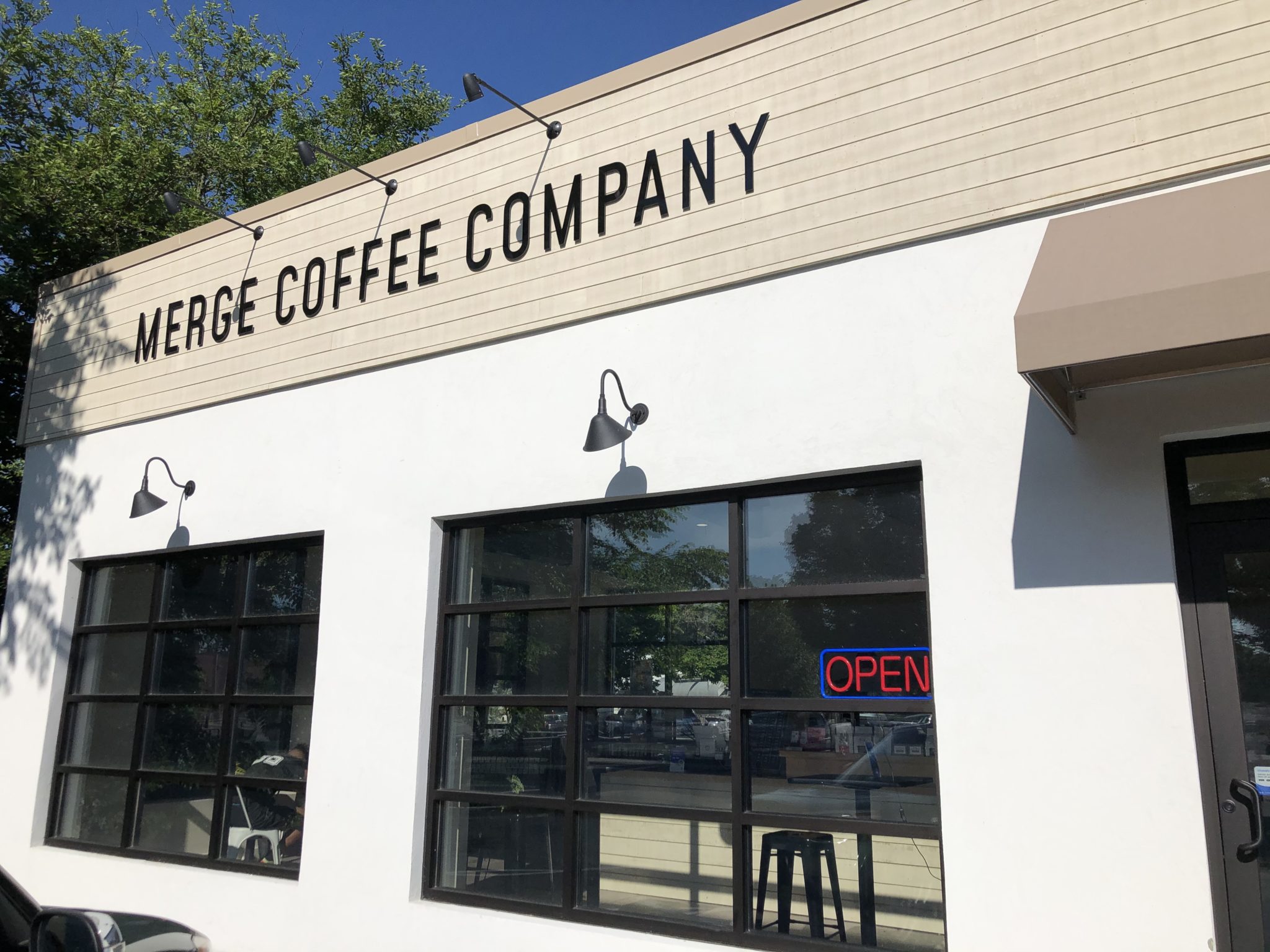 Merge Coffee Company's new location at 425 N Main St
It goes without saying that opening a coffee shop during a pandemic is stressful and frustrating, but the Merge team still opened this new location in April, amid all kinds of restrictions. With an official capacity of 35, the coffee shop can offer just half of that right now in Phase III. They're hoping to expand seating to a small, shaded outdoor area just behind the store. Still, the shop gets lots of grab-and-go business from nearby offices and Merge patiently looks forward to students returning and people being able to move about more normally. And Merge has many partnerships that keep them busy roasting thousands of pounds of beans each month, which they get directly from a 5th generation family farm in Honduras. Various offices and church groups use Merge for their coffee needs, as well as Cinnamon Bear Bakery, Crossroads Cafe in Penn Laird, the Bridgewater IGA, and Greens and Grains.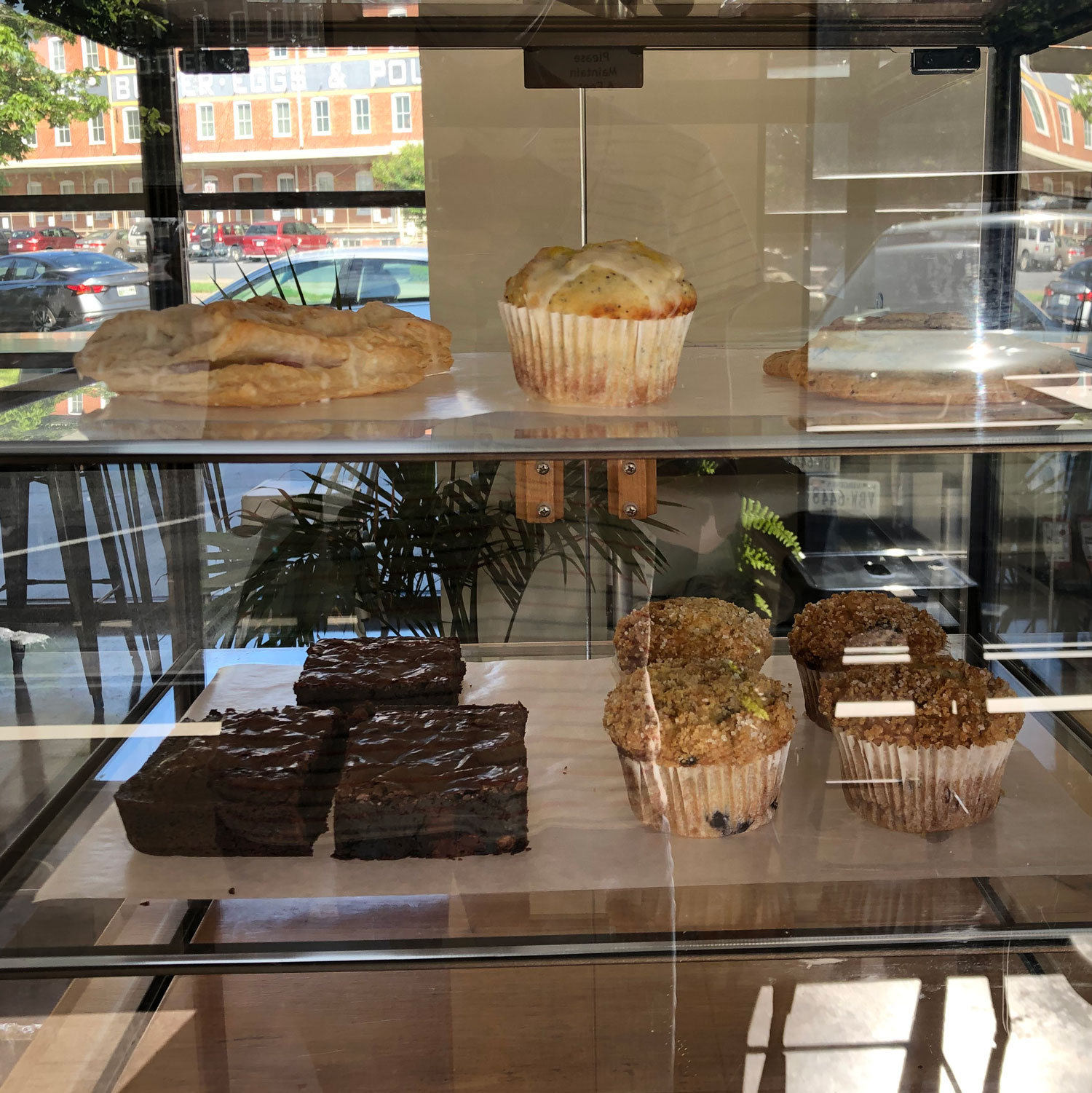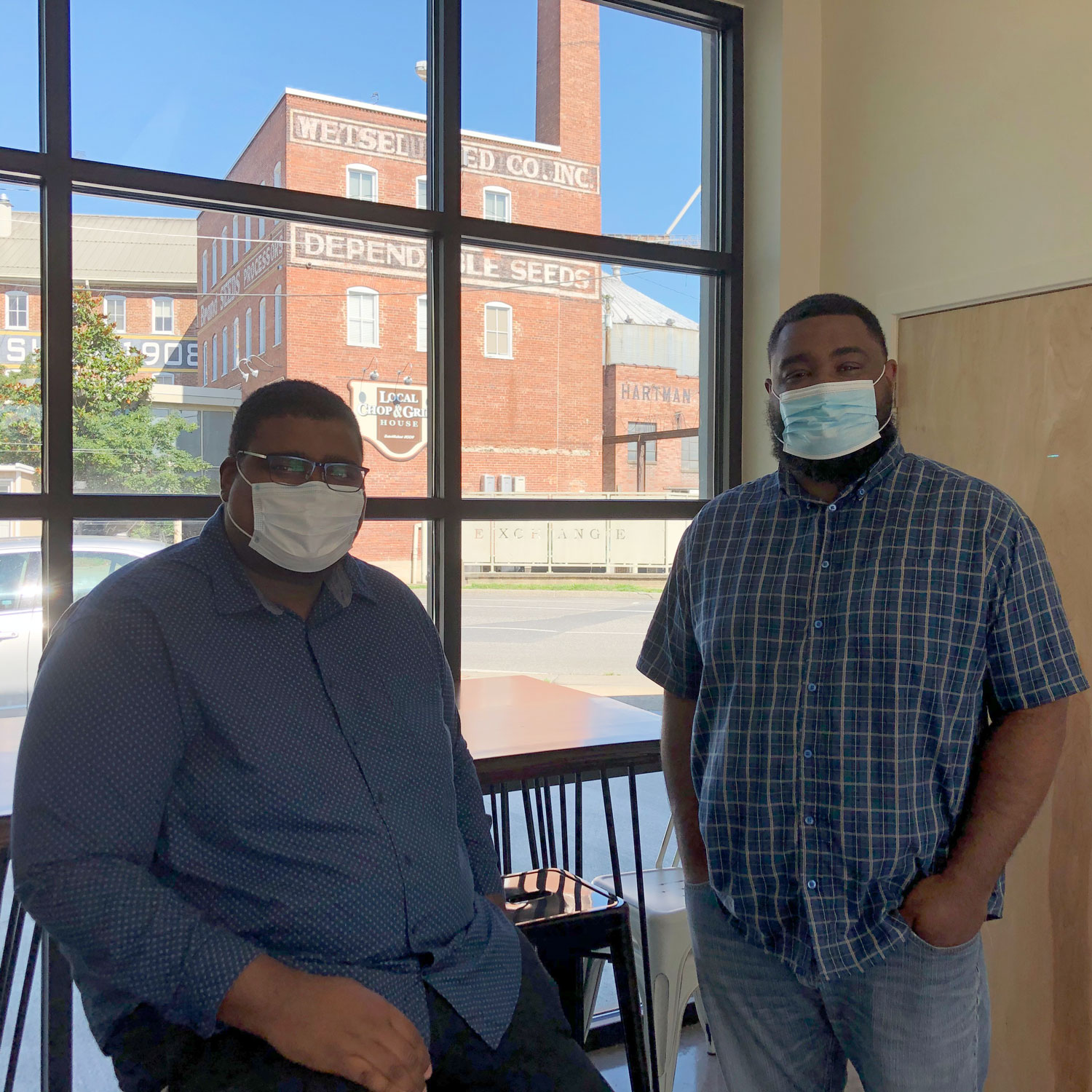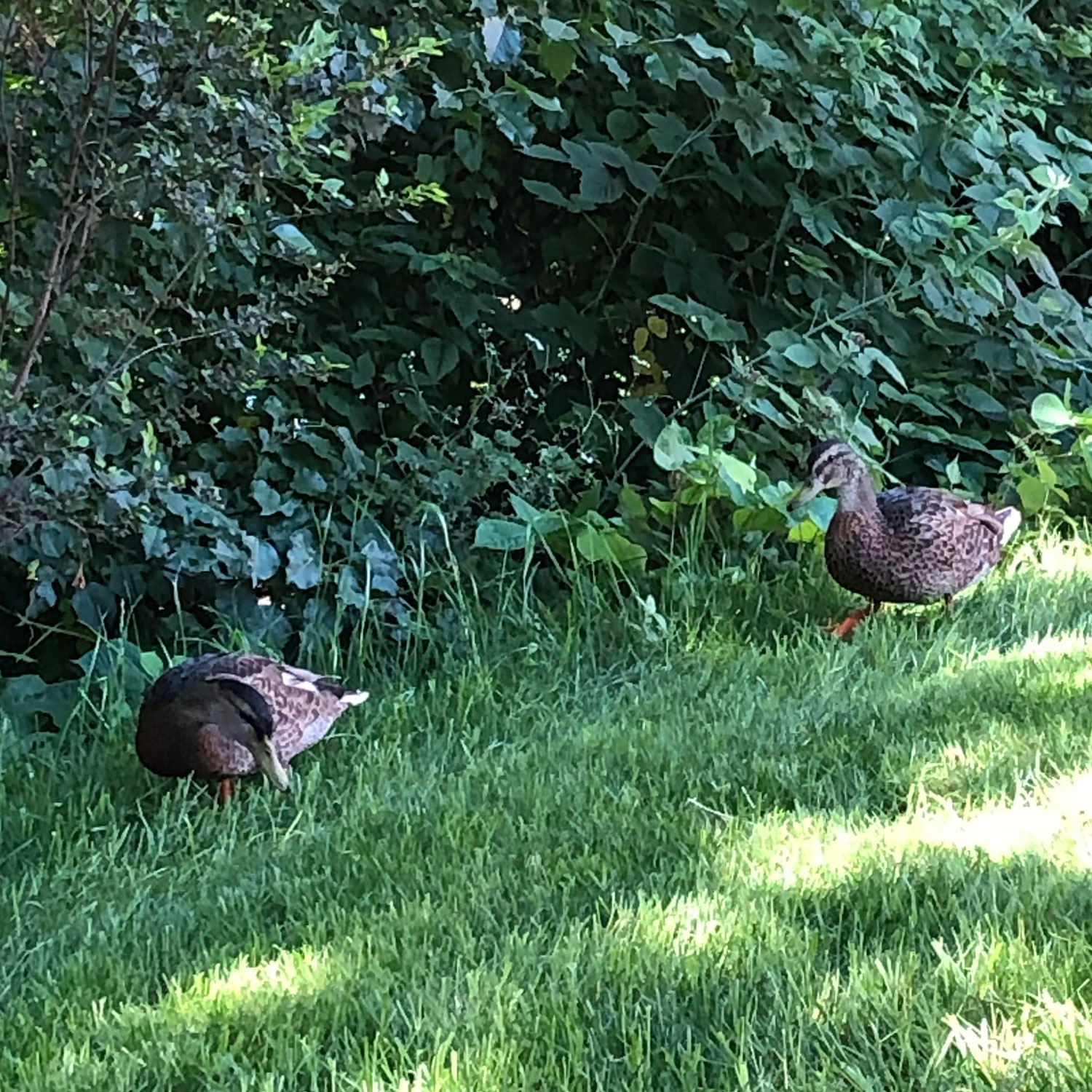 A peek at the pastry case, Darryl and Charles posing with Merge's great view of downtown, and some friendly visitors Katie encountered outside
Menu items that'll get you excited include the Berry Lavender Latte, the Iced Rose Matcha Latte, and the Coconut Macaroon Latte, plus favorites like the Cortado, the Americano, and Cold Brew, plus plenty of tea to choose from. And if you like what you try in-house, you can take some beans home with you! They have five whole bean varieties to choose from. 
Check out Merge at either of their locations Monday through Saturday from 7am – 4pm and visit them online at https://www.mergecoffeeco.com/.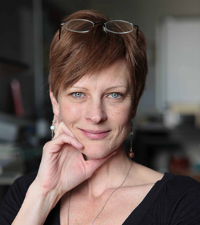 Katie Mitchell is a mom, educator, and writer who has called Harrisonburg her home since 1993. She loves books, beer, fire, sunsets, spicy things, trees, water, live music, and unexpected naps. She is the writer and founder of Harrisonburg's popular blog I Love My Burg and is currently working on her Masters Degree in Communication and Advocacy.
Header photo from Merge Coffee Company. Additional photography by Katie Mitchell.