Some people are built for endurance. They are strong and efficient; their minds are sharp and focused, not easily distracted. They can maintain a steady pace for the long haul and put one foot in front of the other despite hills, valleys, blisters, muscle cramps, and thirst. 
Mikey Reisenberg and his partner at Mashita, Kevin, are endurance people. Their business started in a truck seven years ago and, through steady work every single day, they opened their brick-and-mortar location last fall. That old aphorism about eating an elephant rings true. Sometimes progress happens in a split second, the result of some groundbreaking or even accidental discovery; usually, though, progress is painfully slow, gained through dedication, patience, and endurance.
This pandemic calls for a new kind of endurance requiring not just the desire or will to endure, but also a measure of resilience in dealing with unpredictable economic factors and the open-endedness of this crisis. How long can a business, or a person, keep a steady pace when no finish line has been established yet? And do they have what it takes to absorb the tremors and aftershocks along the way?
We are all being stretched to limits that feel…. infinite.

That's why Mashita's #GiveSsam project is so unique and innovative.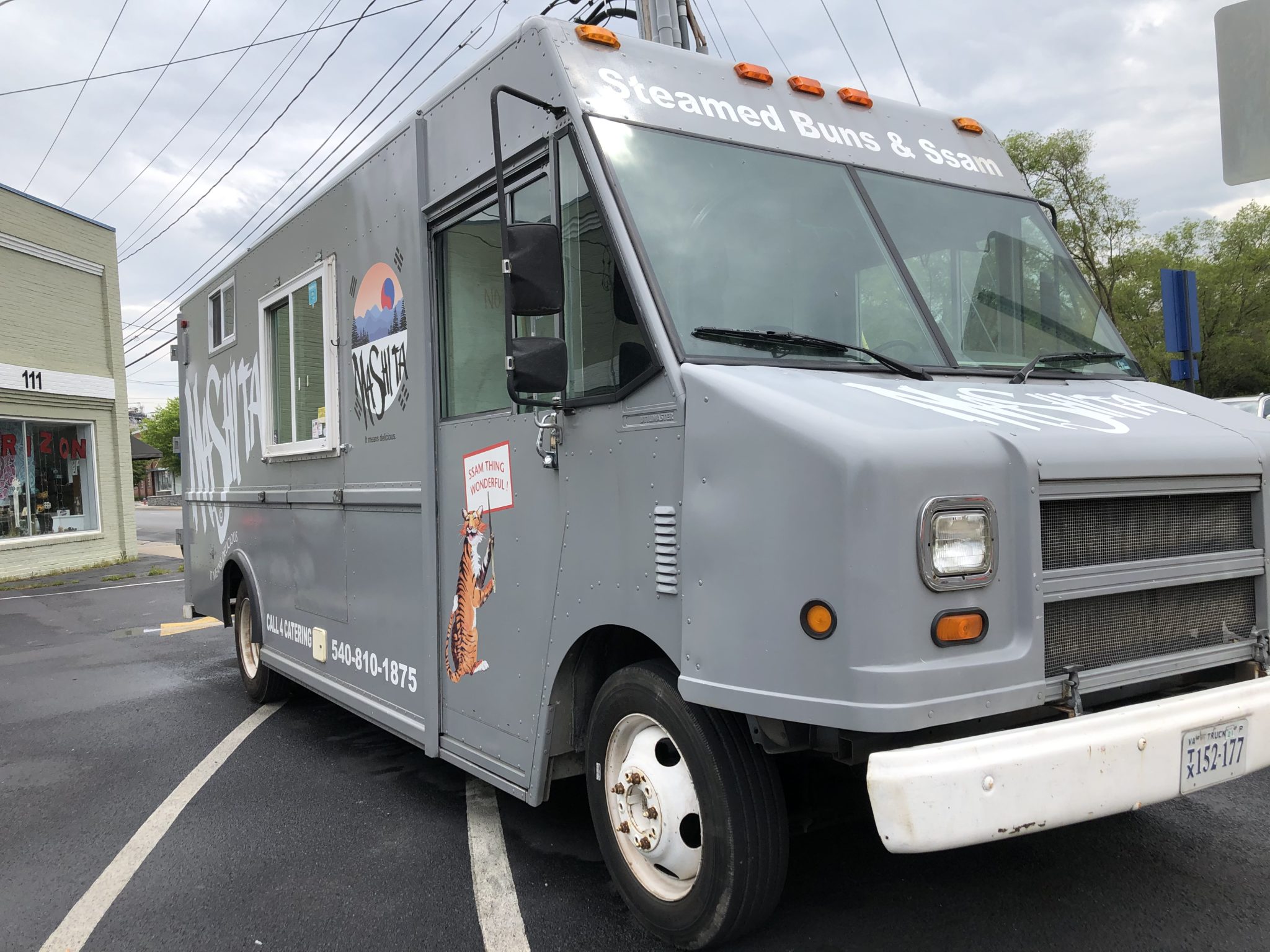 Before the pandemic, Mashita had already been thinking of a way customers could donate meals to people in need. When COVID-19 caused restaurants to change their hours and close their dining rooms, Mikey and Kevin turned their focus to front-line health workers and decided that the first recipients of donated food would be respiratory therapists and progressive care nurses at Sentara RMH. They saved up donations until they had enough to feed 60 health care professionals. When Harrisonburg saw this unfolding on social media, donations started pouring in. Now Mikey and Kevin have expanded #GiveSsam to include all kinds of essential workers, including grocery, postal, and pharmacy workers, doctors' offices, and veterinary staffs. Then they updated the process through which people can make a donation. Here's how it works:
Purchase a gift card for any amount.

In the Recipient field, type DONATION and the type of essential worker you want to support (POSTAL, GROCERY, etc). You can even specify a particular business to benefit from your donation. 

For Recipient Email enter

mashitacatering@gmail.com

In the Personal Message section, you can type ANONYMOUS if you wish, or you can write a message to be included on the thank you card that will accompany the food delivery. Mashita hand writes all the messages submitted on a greeting card!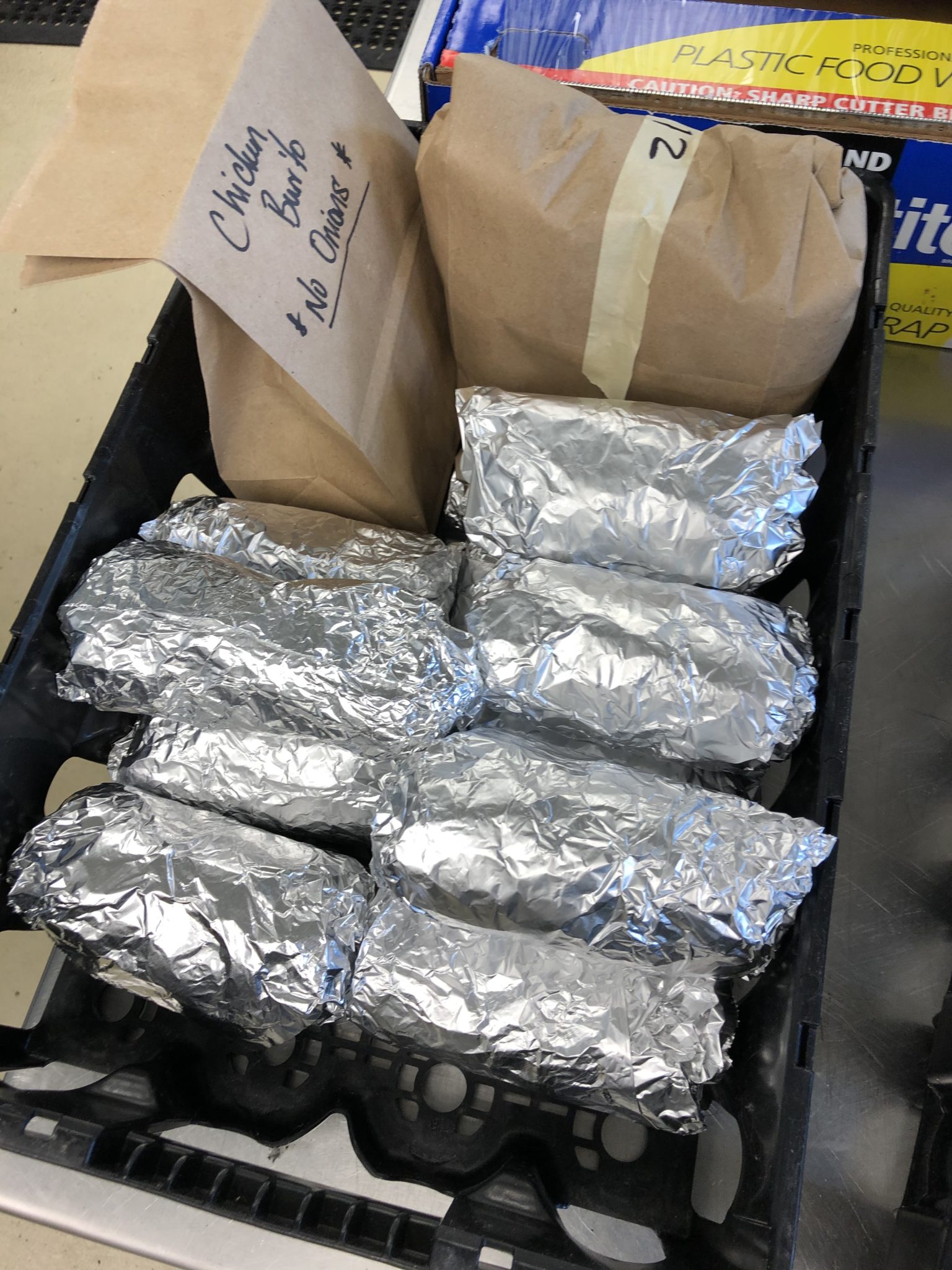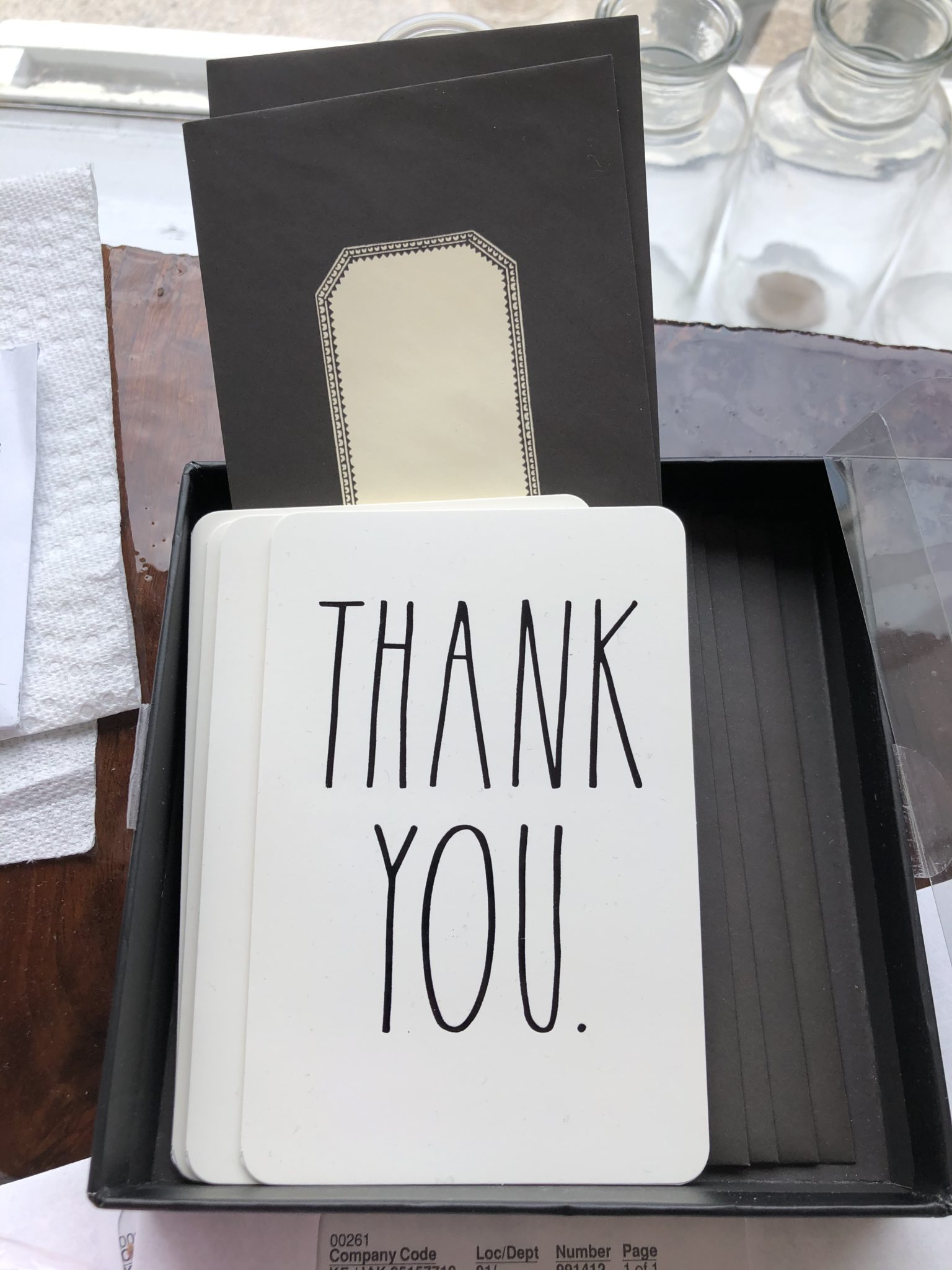 Once Mashita amasses $150 for a certain business or type of business, they schedule a delivery of freshly prepared Mashita meals for up to 25 people! If the staff is larger than that, well, then they wait until they've collected enough money to feed everyone. But they don't have to wait long — people have responded very generously to this initiative, and the week I went along for the delivery, Mashita delivered food to FOUR locations: Walmart Neighborhood Market, LSC Communications, Valley Urgent Care, and The Salvation Army. Watching Mikey deliver warm Korean Style Burritos (large flour tortilla, short-grain rice, bean sprouts, kimchi, choice of protein and sauce) to two Harrisonburg businesses was quite special. We all get excited when someone brings us food, but the employees were obviously grateful and touched that someone had donated in their honor. Everyone needs to feel appreciated, heard, and seen. And the act of giving is such a healing endeavor — Mikey was absolutely buoyant as he handed over food made with love, burritos containing wishes of continued health, strength to endure this endless race, and heartfelt thanks, all neatly rolled up and sealed in shiny foil.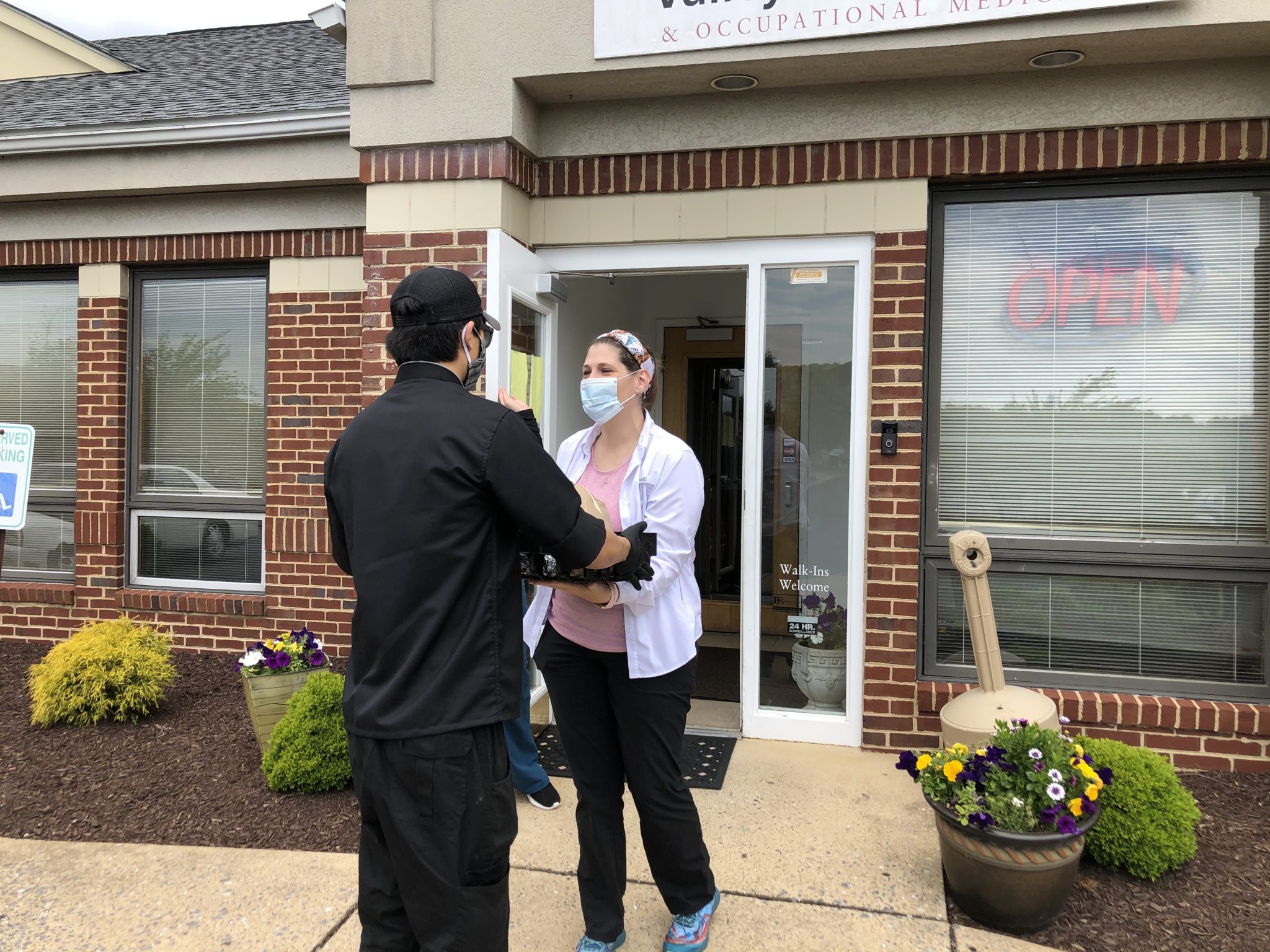 Let's not forget that Mashita is currently open for all customers 11am – 7pm Tuesday through Saturday. They're not opening their dining room just yet, but they've added a couple of picnic tables to their back patio. You can order your food online or over the phone and eat it right there at the Liberty Street location. GiddyUp Courier will be happy to deliver your Mashita order to you, or you can pick it up yourself curbside. They have frequent specials, like their recent duck and pork rillette sandwich and blue crab and grits dish, and you might try their Family Style Meal Packages. The combination of the #GiveSsam initiative and the regular restaurant business fills Mikey's (and his staff's) days and provides hope of enduring this agonizing time. They are working through challenges as they come, innovating solutions, and considering how the restaurant might benefit down the road from all they're learning during the pandemic. While Mashita is receiving all kinds of praise and attention for this creative pivot, Mikey fully credits donors with the success of #GiveSsam. He considers himself merely a channel — a "broker of good deeds" — and nothing more. This pandemic will eventually wind down and Mashita will return to normal operations, after which #GiveSsam will continue indefinitely and evolve as a way to recognize deserving people. For now, Mashita is ready to take your order.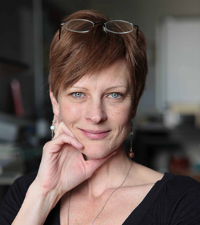 Katie Mitchell is a mom, educator, and writer who has called Harrisonburg her home since 1993. She loves books, beer, fire, sunsets, spicy things, trees, water, live music, and unexpected naps. She is the writer and founder of Harrisonburg's popular blog I Love My Burg and is currently working on her Masters Degree in Communication and Advocacy.