Walking into the newly renovated Carriage House, the new home of Urgie's Cheesesteaks, it's difficult to imagine that this brightly lit space used to house offices. With authentic wooden bar tops, massive windows, and a state-of-the-art bar, the new space feels like a place that you'd never want to leave.
This new addition to their business has been a longtime dream of the two brothers who run Urgie's: Tommy and Steven Urglavitch. After working in vastly different fields for years – Tommy in business management and Steven in healthcare – they finally decided to pursue their dream and dove headfirst into business so they could bring their delicious, Philly-style cheesesteaks to Harrisonburg.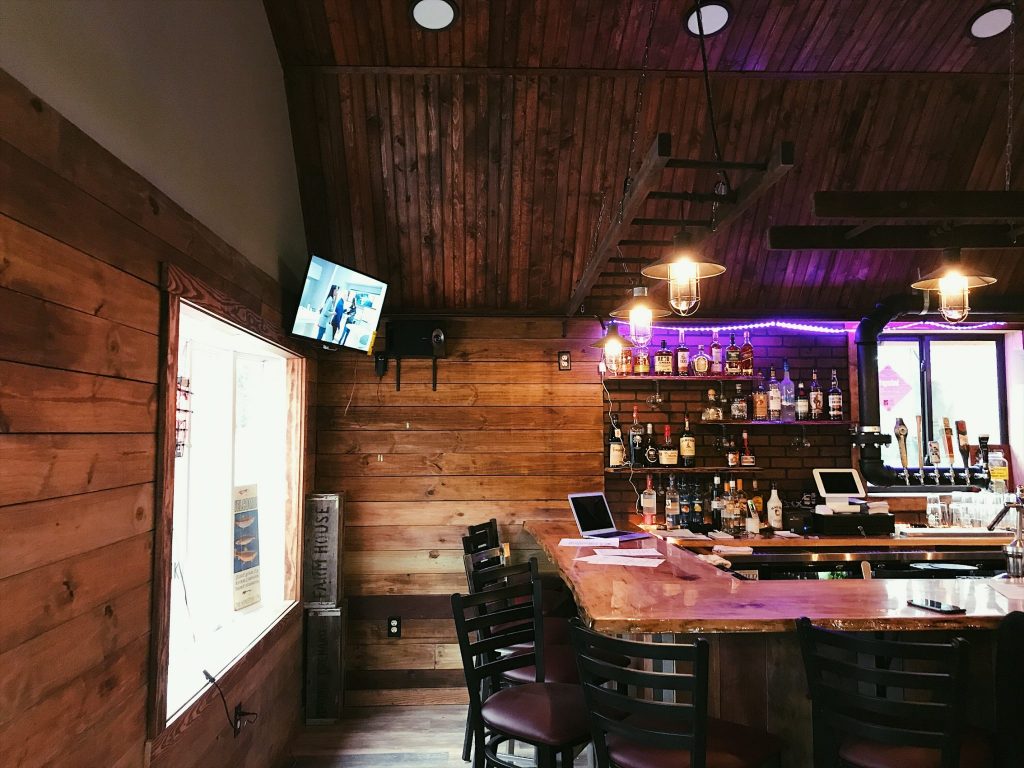 It hasn't always been an easy ride for the brothers, who have worked tirelessly over the last several years to be able to add a bar to their business. Starting out small at Harrisonburg's Farmers Market, their first customer happened to be Pale Fire's very own Tim Brady. Realizing the potential of the brothers' business, Brady gave them his card and invited them to sell their delicious sandwiches at Pale Fire which helped the business get its start. Fortunately for Urgie's, that took no time at all.
Within weeks of setting up shop at Pale Fire, the brothers found that they had amassed quite the fan base. With delicious food and an emphasis on using the best ingredients, it's not hard to see why. After operating out of a food truck for months, the brother's wanted to take the next step towards expanding their business and decided that downtown Harrisonburg would be the perfect place to do it.
It's clear while talking to the brothers that they hold immense love and appreciation for the downtown Harrisonburg community. Tommy recalls one memory that he holds particularly dear to him. Last year during their soft opening, Urgie's sold over 150 cheesesteaks. With such high demand, the lines began to grow longer and longer as the day went on. With the weather getting colder, the brothers grew worried that the customer turnout would quickly dissipate. However, in the true spirit of downtown, the customers remained steady. As they waited for their food, the crowd began to sing happily along to the faint radio playing out of the truck. Tommy emphasized that it's precisely this sense of loyalty and community that drew the brothers specifically to Harrisonburg in the first place.
With such a vibrant community, a beautiful scenescape , and customers that are now die-hard Urgie's fans, the brother's knew that they wanted to stay downtown as their business continued to grow. Lucky for them both, the carriage house became readily available and the brothers jumped on the opportunity. However, it wasn't until they began renting the space that they were able to learn the incredible history that goes along with the building.
Originally built in the 1850s, the carriage house was used as the slave quarters for the Ott House. While the main house burned down in 1975, the carriage house remained relatively unaltered. The rich history of the building is an important aspect to the brothers, who are working to preserve its story as well as honor the lives of the slaves who once dwelled there. 
While renovating the carriage house, the brothers knew that they wanted to create a space that felt like a warm, inviting neighborhood hangout; a place you could come casually with friends and family alike to eat incredible food, drink great beer, and taste specialty mixed drinks. With the option of ordering at the truck window or coming in to sit down for a meal, the brothers have created just that kind of space. The building now sports a gorgeous lofted ceiling, window-lined walls, and TVs in every corner. Despite all of the incredible work the brothers have done to the building, they're not yet finished. They hope to establish a beer garden within the next year or so, providing a great outdoor space for people to come together with food and drink to have a great time together.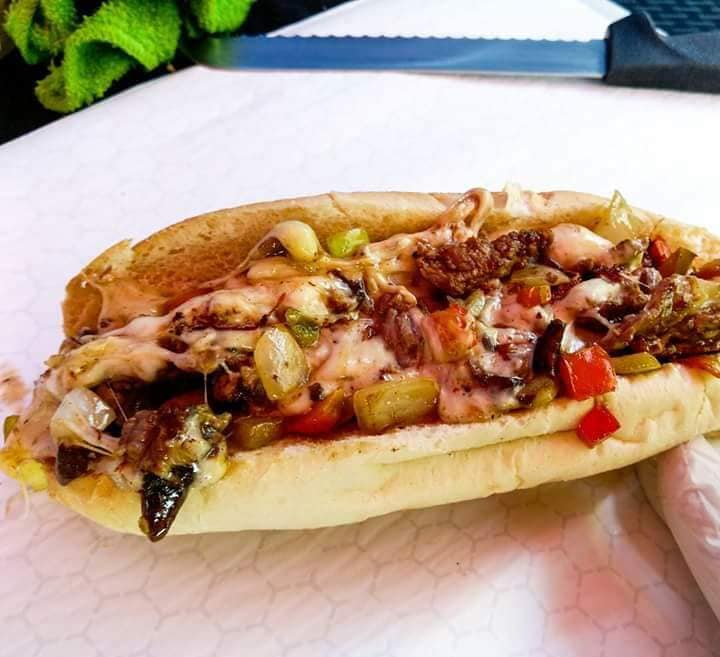 While Urgie's may have begun as a small cheesesteak business, it has certainly grown within the past two years and doesn't appear to be slowing down anytime soon. They have continued to add new items to their menu like the mouth-watering buffalo chicken cheesesteak and classic funnel cake fries. They have also created a unique drink menu which includes a mixture of original cocktails, local and imported beers, and fresh-made sangrias with the hope that everyone can find something they like.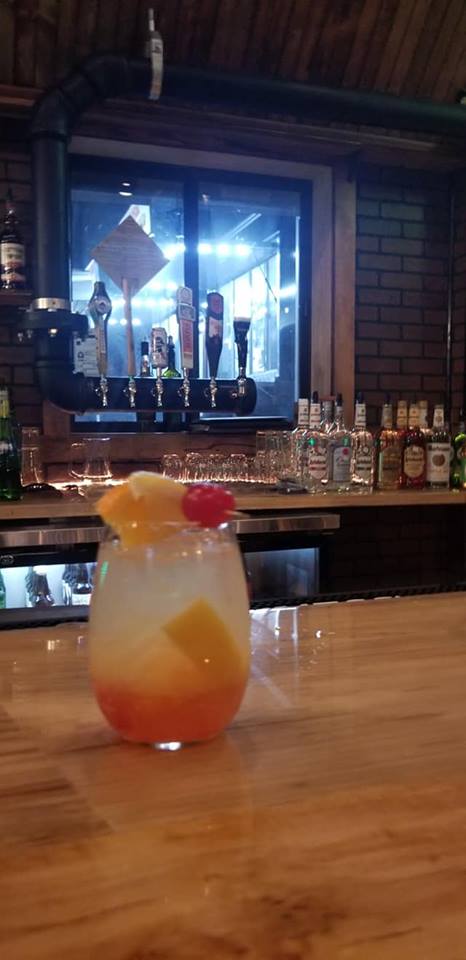 On top of everything else, an important part of the brother's business is giving back to the community. The brothers have started giving back by establishing, "first-responder Thursdays." Each Thursday any and all first-responders get a 15% discount off of their meal, just a little way that the Urglavitch brothers like to say "thank you" and show their appreciation.
Urgie's Cheesesteaks is a true gem tucked away at 245 W Water Street in downtown – behind the Urban Exchange! With some of the friendliest owners you'll ever meet, stopping by will feel like catching up with some old friends. With a little something for everyone, this is a must try for anyone who hasn't had the chance to indulge in their incredible food. So, grab your friends and family and head over to Urgie's!