The new year is always a great time to set new goals and crush old ones. Whether your resolutions were to hit the gym, eat healthier, or simply be a better version of yourself, a closer look at all the health and wellness destinations around Downtown Harrisonburg can make your personal journey this year more attainable than you thought.
Who says that being healthy and staying active can't be enjoyable? Downtown encompasses plenty of yoga and massage spots that definitely deserve your attention, as well as activities that allow you to alleviate stress and feel the burn at the same time.
Yoga centers like Shenandoah Yoga, Breathe, Evolation Yoga, and The Center Yoga are focused solely on self-care and are extremely passionate about the art of yoga itself. Not only can you unwind with yoga classes here, but you will learn a lot about what it takes to be a yoga guru.
The Center Yoga is a great spot to meditate and relieve some stress while also experiencing a yoga session like never before. Their popular Meditation Exploration series is ongoing until mid-March, and will expose you to various different meditation styles at each session. These will boost your mind, body, and your mood. So, make sure to try it out for yourself!
Ice House Studios

The Center Yoga
Shenandoah Yoga has classes for all levels of experience. Types of classes they offer include Restorative, Prenatal, Gentle, Beginner Yoga, and many more. Coming soon is their happy hour yoga on Feb. 8th at Three Notched.

Three Notched Valley Collab House, one of five breweries downtown, also offers a yoga class every Saturday morning called Bend & Brews led by a roster of yoga instructors from various Harrisonburg studios. Afterwards, you can enjoy a lovely IPA beer from their selections to cool down with. Only $10 to participate!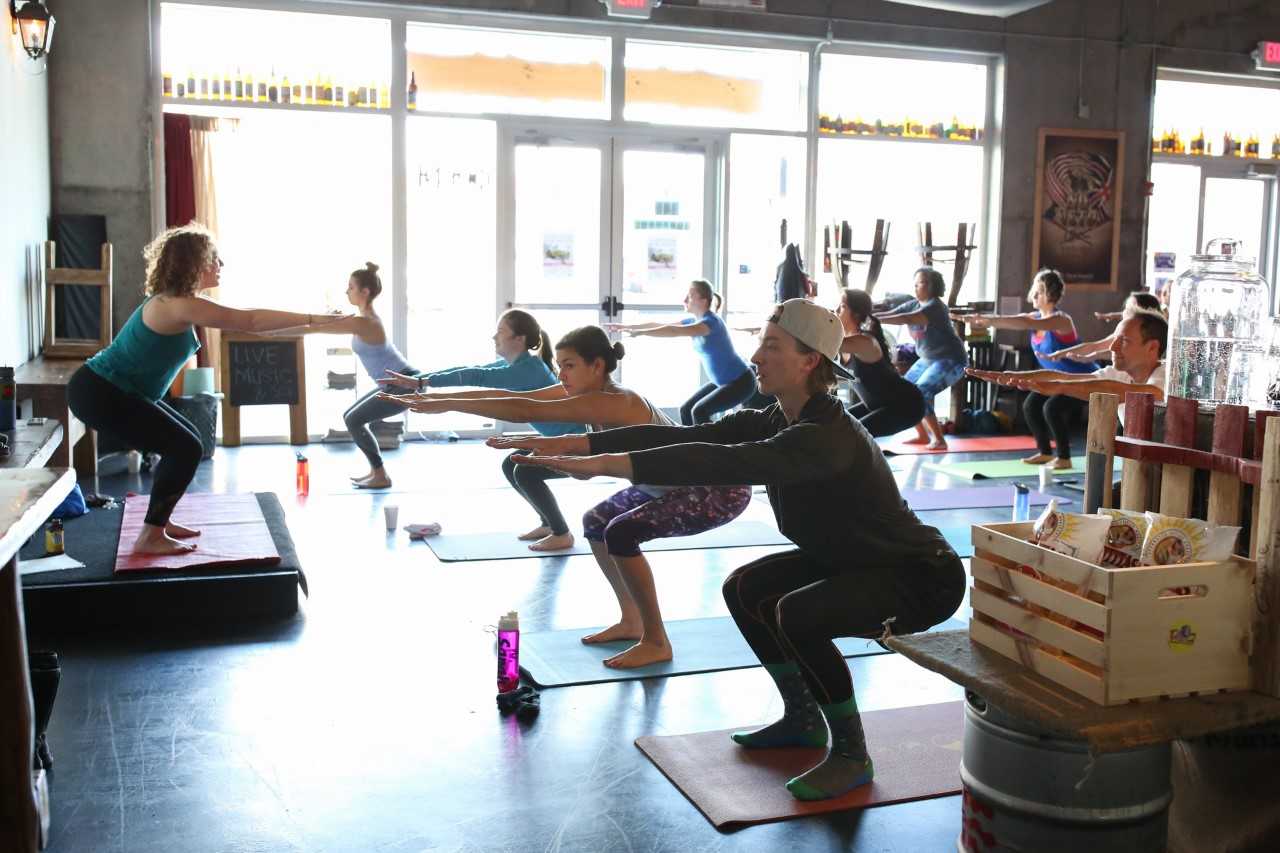 Another hot spot for yoga is Barre at the Bar held in the Pale Fire taproom. This collaboration between Breathe and Pale Fire includes a blend of pilates, yoga, and dance for a rich and muscle-targeting activity. The next one is on Feb. 17th at 10:30am.
Evolation Yoga is the place to be for the ideal hot yoga session you've been craving. For those who may be unfamiliar with hot yoga, this practice is the art of yoga under hot and humid conditions. This leads to increased sweating which flushes out toxins through your skin in a shorter amount of time. Along with daily classes, you can also be a part of their immersive training program which comes in a variety of options to choose from. Here, you can sweat it out and stretch it out, always leaving with a feeling of glowing health.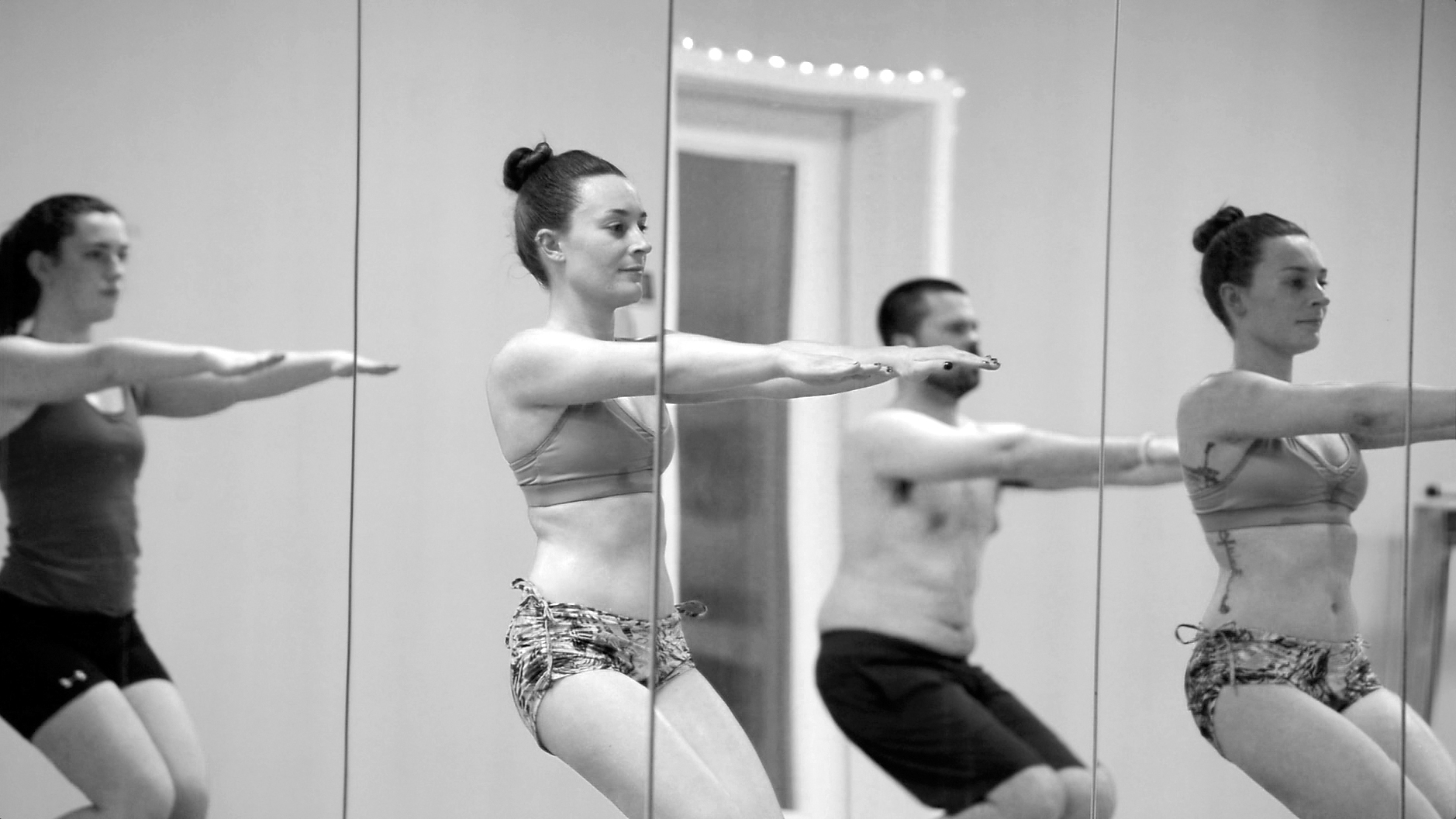 Is self-care higher on your list of priorities for 2019? Consider getting a massage from one of many businesses downtown.Becky Bartells Massage Therapy has a wide range of massage techniques for your preferences. Their therapeutic style of massage includes deep tissue and trigger point massages, as well as valuable advice provided from the professionals about what you can do on your own outside of the sessions to satisfy your self-care goals. Another therapeutic massage hot-spot is Four Seasons Harmony, which emphasizes the healing arts. Specializing in massages and body work, they also provide renown aromatherapy sessions for optimal relaxation.
Carol Yoder Massage incorporates many techniques into her practice for the people of Harrisonburg. Her specialties include deep tissue, relaxation therapy, and energy work to cater a unique massage experience for each and every one of her guests. Similarly, Restorative Massage focuses on relaxation therapy with a twist. Hot stones are used in most massages at no additional cost, and withSimplicity's signature organic products are featured in facials and foot massages.
Take a chance in the new year and try something new, maybe that you never considered before! You're sure to find something downtown that suits your needs and you can support a locally owned business at the same time!