What does your Super Bowl Sunday look like? Do you love the energy of watching the game with a big crowd? If so, there's some great events happening downtown! Maybe you like to party at home with friends and family while you watch two teams battle it out for the championship? If you're hosting your own watch party, we've compiled a list of the best places to find game day snacks that will wow your guests.
Super Bowl Events:
Brothers Craft Brewing is bringing a little friendly competition to the taproom with their second annual chili throw down. Lola Mo's Delicatessen and Flavor Savor BBQ will be facing off to find out who has the best chili in downtown and you will be the judge! Each participant will receive a taste of each chili with their first beer. From then on, each bowl of chili purchased will count as a point, with the team selling the most bowls winning! Beer, chili and the game – that sounds like a perfect Sunday to us! Join the Facebook event.
Hotel Madison: This Super Bowl Sunday, head over to Hotel Madison's, Montpelier Restaurant and Bar for their watch party. Food and drink specials will be offered, as well as the option to reserve a VIP lounge table. This option comes with table service, as well as your own TV. For more information, check here.
Shenandoah Bicycle Company: Want to get some exercise before hitting the snack table? Join Shenandoah Bicycle Company for their Pre-Super Bowl bicycle ride. Meet up with dozens of other riders as they make their way to Flagpole Knob, the highest point in Rockingham County! See who's going.
Where to find Super Bowl Sunday essentials: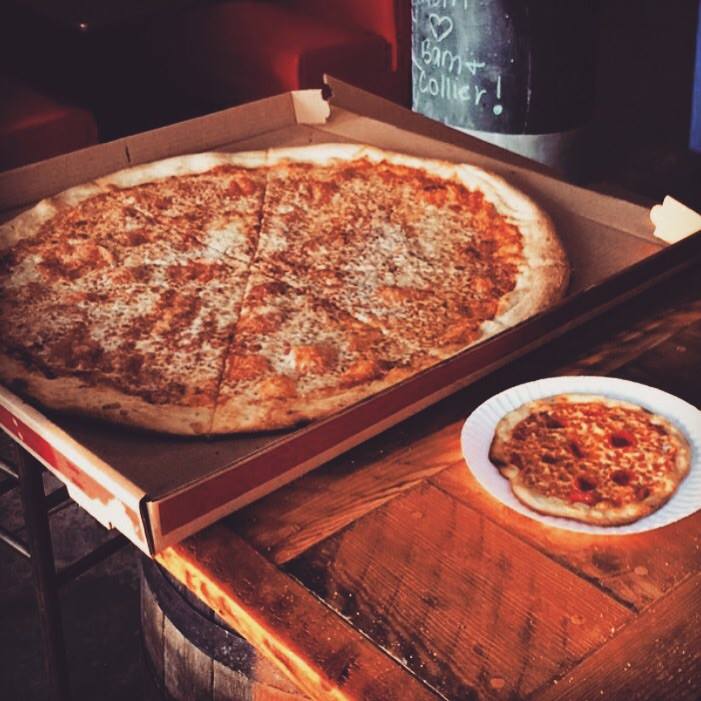 Shirley's Popcorn: Hosting your own watch party? Stop by Shirley's to pick up a tub of their delicious popcorn – the perfect game day snack!
Benny Sorrentino's: Nothing says Super Bowl Sunday like pizza. With 28″ pies, Benny's is the place to go if you're feeding a crowd.
Friendly City Food Co-op: Hosting parties can be a lot of work. Make it a little easier by getting everything you need in one place. We love the Co-op's selection of chips and delicious salsas.
Lola Mo's Delicatessen: From amazing sandwiches and freshly baked desserts to fine wines and delicious condiments, Lola Mo's will help you wow your guests. Who doesn't love gourmet pickles on their game day sandwiches!
Bella Gelato: Don't forget the dessert. Swing by Bella Gelato to pick up a quart of their award-winning gelato. With a dozen different flavors to choose from, there is something for everyone.
Harrisonburg Farmer's Market: Trying to find fresh ingredients in the dead of winter can be tough, but the farmers market has you covered. They're open from 9am-1pm this Saturday.
Urgie's Cheesesteaks: Whether you're craving a delicious, Philly-style cheesesteak or you just can't get the thought of crispy funnel cake fries out of your mind, Urgie's is the perfect accompaniment to your party.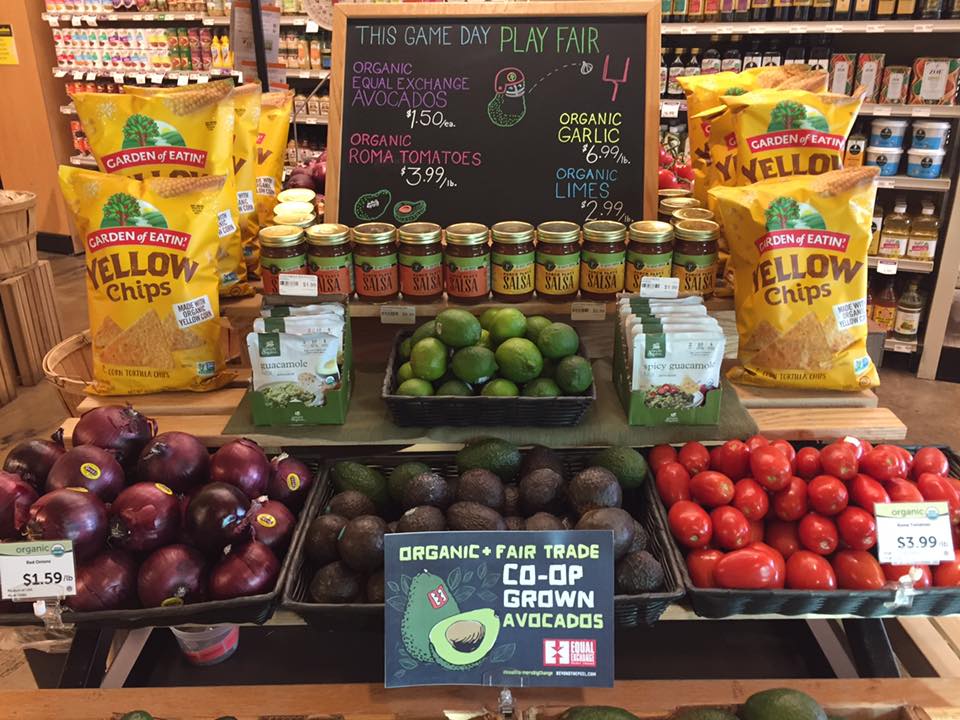 Places to watch the game: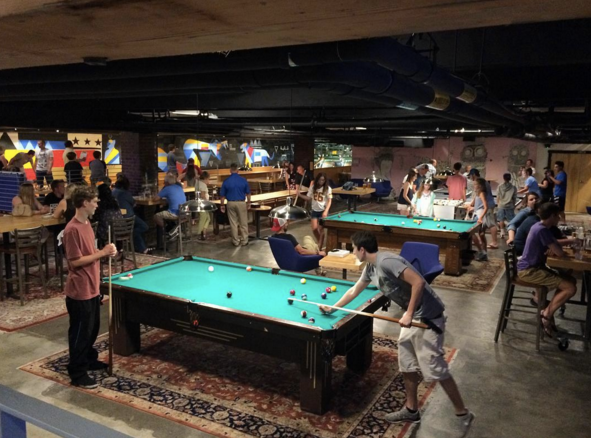 Looking for more information about what's going on downtown? Keep an eye on our events calendar for weekly events.