A Look Inside the Black Legacy Project, Coming to the Arts Incarnate Stage
The Black Legacy Project has reached thousands of people in more than 400 communities globally by connecting people of all backgrounds and advocating for equity. You too can witness the work of the Black Legacy Project at 6:30 p.m. on Tuesday, Oct. 3, on the Arts Incarnate stage at the Church of the Incarnation. 
The night will be a can't-miss immersive experience for all, featuring a musical celebration of Black history by an 8-piece band, an exclusive first look at the Black Legacy Project's docuseries, and more.
The Black Legacy Project is produced by Music in Common, a nonprofit that strives to strengthen, empower, and connect communities through the universal language of music. Todd Mack, the Founder of Music in Common and the co-director of the Black Legacy Project, said he was inspired to create Music in Common after his close friend Daniel Pearl, a reporter for the Wall Street Journal, was abducted and murdered by militants while on assignment in Pakistan in 2002. 
"Danny was a very talented musician in addition to being a journalist, and he believed fervently in the power of music to connect people," Mack said. "So after his murder, I just sort of felt compelled to try to find ways to combat — or even better, prevent — the acts of hate that drove his murder."
Mack further explained that his friend was murdered due to his nationality, religion, and career. He said his death felt like a "call to action" to connect communities across the world. Music in Common came to be in 2005. 
"I started Music in Common as a way to create the kinds of spaces that bring communities who are at risk of being in conflict with one another together, and engage them in facilitated dialogue and collaborative songwriting, multimedia, and performance," Mack said. 
The Black Legacy Project was formed in September 2021 in response to the killings of George Floyd, Breonna Taylor, and Ahmaud Arbery. 
"As we were grieving, Todd and I were listening to these songs of the past from Bob Dylan, Billie Holiday, and Sam Cooke, and we were moved by how relevant these messages still are today," said Trey Carlisle, program coordinator for Music in Common and co-director of the Black Legacy Project. "We were inspired to explore how we can use our work and use music as a tool for peace-building and transforming relationships across divides, as well as how we can use that work in the context of race relations in the US."
Creating a "Snapshot of America"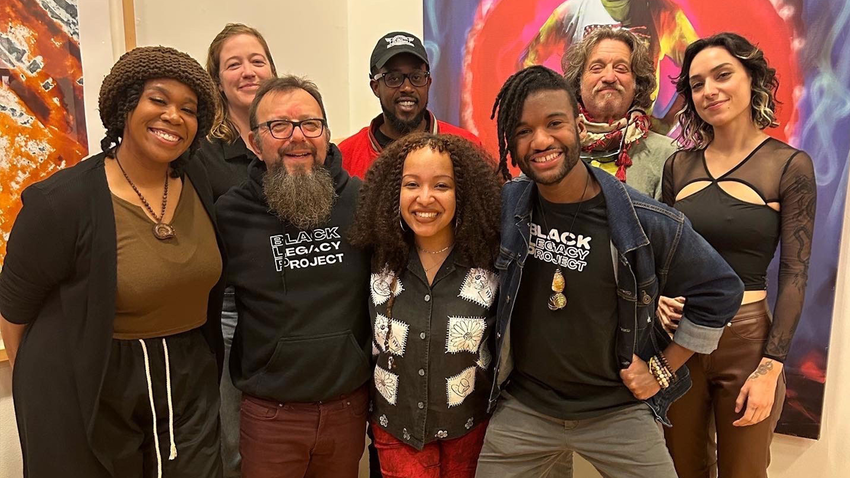 Mack said he likes to think of the Black Legacy Project as having two "phases."
Phase one lasted from Sept. 2021 until June 2023. The Black Legacy Project traveled to seven communities in the Berkshires, the Ozarks, Denver, Los Angeles, the Mississippi Delta, Atlanta, and Boise to launch week-long, immersive residencies. They selected a theme around race-relations for each community, then chose two songs that supported the theme and directly connected to the local community. Carlisle said local Black and white artists would reimagine the songs in affinity groups and then come together to compose an original piece around the selected theme. Mack said the project strived to create a "snapshot of America" by visiting areas with wide-ranging demographics. 
During phase one, the Black Legacy Project began filming a feature-length documentary film and a seven-part docuseries that highlight the project and the many places it has traveled to.
Carlisle said phase two has really just begun with the formation of an eight-piece band and the release of their debut album called Vol. 1. 
Mack said it took about a year to put the band together. Five members were already involved with the Black Legacy Project to some degree, while three were new to the organization. The group learned their parts on their own at first, then came together to rehearse for a string of 12-hour days. Mack said the band members are some of the most talented musicians he's ever met. 
"It's been a great mix of people and personalities as well as musical abilities and skills," Mack said. "So, they're really phenomenal musicians, but they're also phenomenal human beings."
The Future of the Black Legacy Project
The tour is in full swing, and Carlisle said it has been a huge success so far. Something that sets these shows apart, Mack said, is that they open by screening the pilot episode of their docuseries and close with facilitated dialogue for the audience. Mack said they're in the very early stages of post-production for the remaining episodes of the docuseries, so the only way you can watch it at this point is by going to a Black Legacy Project show. 
As for the future of the Black Legacy Project, Mack chuckled, "If you ask the band, they'd tell you the GRAMMYs. And Trey and I wouldn't be mad about that." But Mack said the real goal is to grow and bring this work to as many people in as many places as possible. 
"Our whole mission with the Black Legacy Project and with Music in Common is to create spaces where people who are separated across divides can come together in the same room, in the same space," Mack said. 
Carlisle added that growing up in Los Angeles as a child, he was surrounded by artists who strived to "build bridges between diverse communities through storytelling." He developed a passion for Black history in high school and he's thrilled to be a part of this project today. 
"To be providing these same types of experiences for audiences across the nation through these amazing 24 songs that have come out of these launches, when we're able to screen the docuseries, when we're able to have these community conversations," Carlisle said. "It has felt like such a full circle experience for me, and it has been very healing."
Coming to the Friendly City
Lindi Jenkins, director of worship arts at Arts Incarnate, said the Black Legacy Project stands out from any other event Arts Incarnate has hosted.
"We've hosted many excellent visual and performing artists, but never a group of artists whose entire goal is to bring together communities and spread awareness of social issues," Jenkins said. "We were fortunate enough to have the Black Legacy Project reach out to us asking if we would consider hosting them. Arts Incarnate's purpose is to provide 'beauty, truth and justice through the arts' so we were honored to be considered as a venue and were excited to jump on the opportunity to host such an incredibly talented group of musicians with a program that fits right into our ethos."
Jenkins added that she thinks this event and ones like it are vital to the Friendly City.
"There is so much present and past hurt surrounding racial justice in our community," Jenkins said. "The building where our church now stands was taken from the Black community decades ago. It is our responsibility to stand in solidarity with the Black community to own the injustices of the past and build a healthy community together. I believe that awareness and understanding is where this can begin, and what better way to begin but through music?"
In the 1950s and 1960s, homes and businesses were taken through eminent domain and demolished in the name of economic development in the northeast section of downtown near the Church. Known as "urban renewal," this type of takings and demolition occurred in countless communities throughout the U.S. Locally, this included an area called "Newtown" where many formerly enslaved individuals and their descendants made their home. You can learn more about urban renewal in Harrisonburg through the Northeast Neighborhood Association and WMRA's two-part radio series. 
Jenkins added that Arts Incarnate has strived to keep this an affordable event, and "we want everyone who would like to attend to have the opportunity to experience this event." HDR provided Arts Incarnate with a grant to support making this production possible in Harrisonburg. Please reach out to Lindi via email (arts@theincarnation.org) prior to the concert if cost is what keeps you from attending.
Mack and Carlisle said they're both thrilled to be coming to the Friendly City.
"We don't just believe that music can change the world because it's a universal practice and a language that all humans from all civilizations engage in, but also, we're musicians," Carlisle said. "We've seen how music can really be a superpower that can move people and change hearts, and as a result, change minds, too."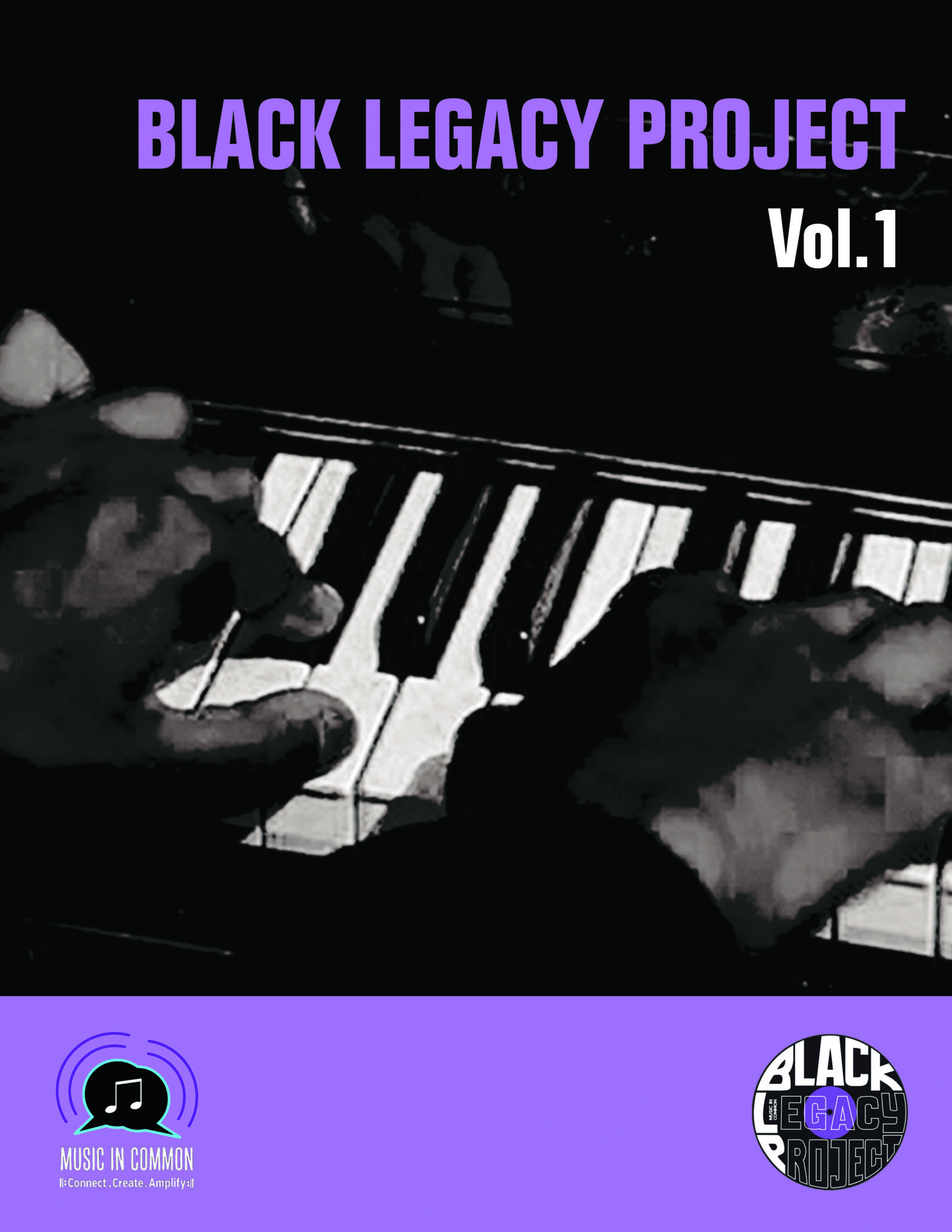 This blog post was written by Haley Thomas.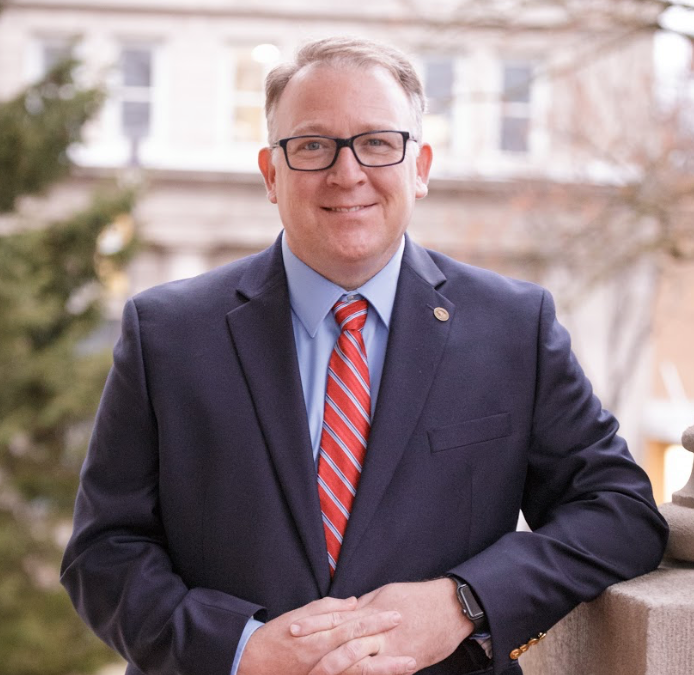 Chaz Haywood, an Army veteran who now serves as Rockingham Clerk of Court, will act as the grand marshal for HDR's annual Veterans Parade — which will be downtown this Sunday from 3 p.m. until 4 p.m. We sat down with Haywood to hear more about his time in the...