How big of an impact can you have in helping people in need internationally by shopping and volunteering with a local Harrisonburg business? A lot. Just ask Carmen Miller, a sales associate with Ten Thousand Village – a fair trade nonprofit and retail boutique in the heart of Downtown Harrisonburg.
Years ago, Carmen knew after watching Bono on the Oprah Winfrey show that she wanted to help those in crisis in Africa during the AIDS epidemic. Realizing she knew someone on the frontline, she reached out to her friend serving in Tanzania to learn how she can make a difference. She told Carmen: "It may not seem like a big thing but if you have the chance, volunteer or shop at a Ten Thousand Villages. It matters and makes a difference in these global communities." In 2003, Carmen started volunteering there and has been engaged with the fair trade mission ever since.
Ten Thousand Villages is one of three fair trade stores located downtown where you can shop for handmade items from around the world, including jewelry, accessories, home decor, chocolates, coffees, and teas. The products are handcrafted by artisans from around the globe and are often made with recycled or natural materials.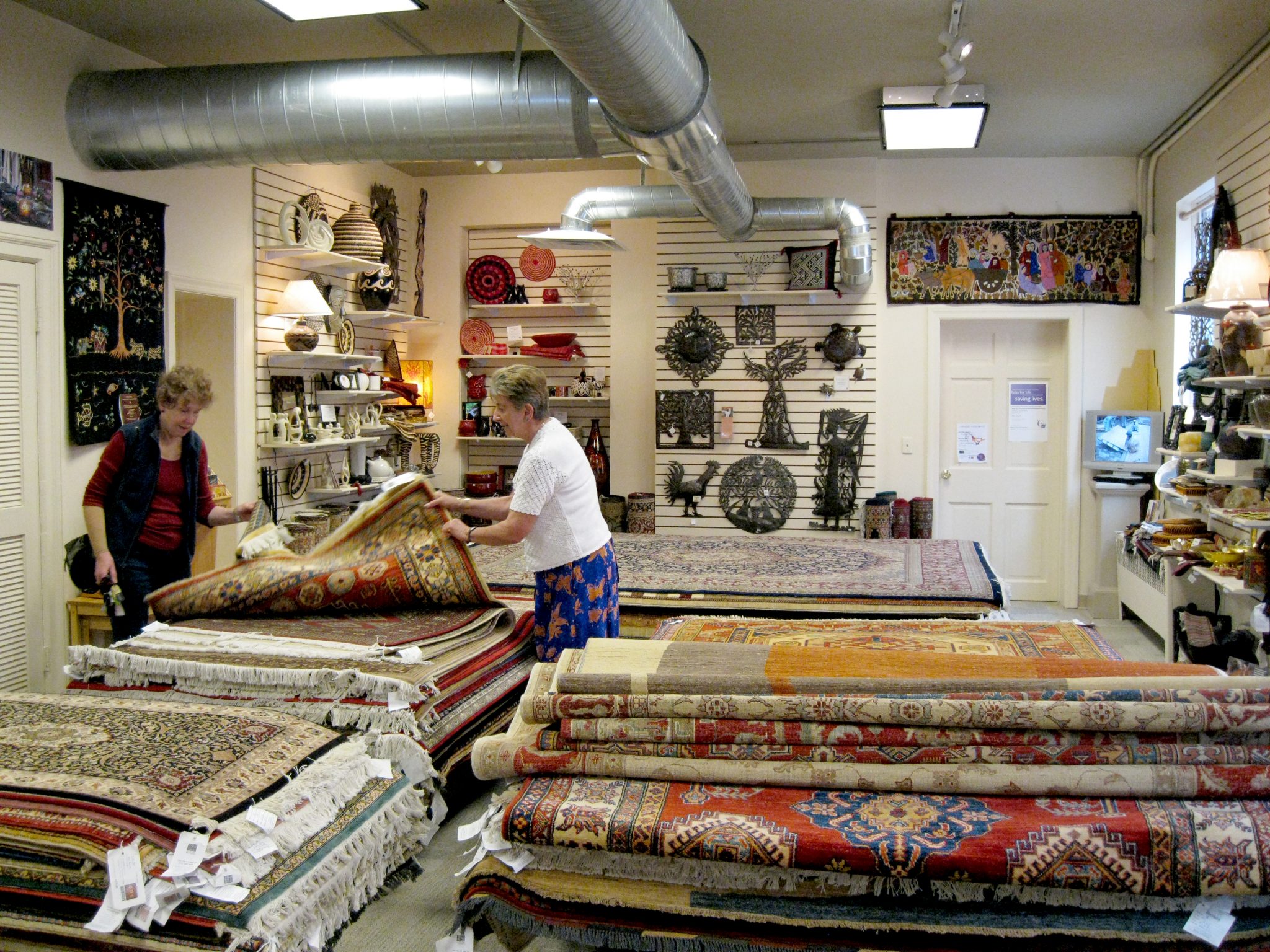 Ten Thousand Villages is more than just a boutique, it is a locally managed and operated nonprofit. They engage in outreach and education about fair trade, give presentations, and manage a rewarding volunteer program. They are connected to a national network that is committed to paying artisans fairly for their work and supporting safe working conditions.
This week, Ten Thousand Villages is celebrating its 25th anniversary. "This is an exciting milestone for us," says Kara Miller, executive director of Ten Thousand Villages. "It speaks well of the community that they are continuing to support the fair trade ethic all these years."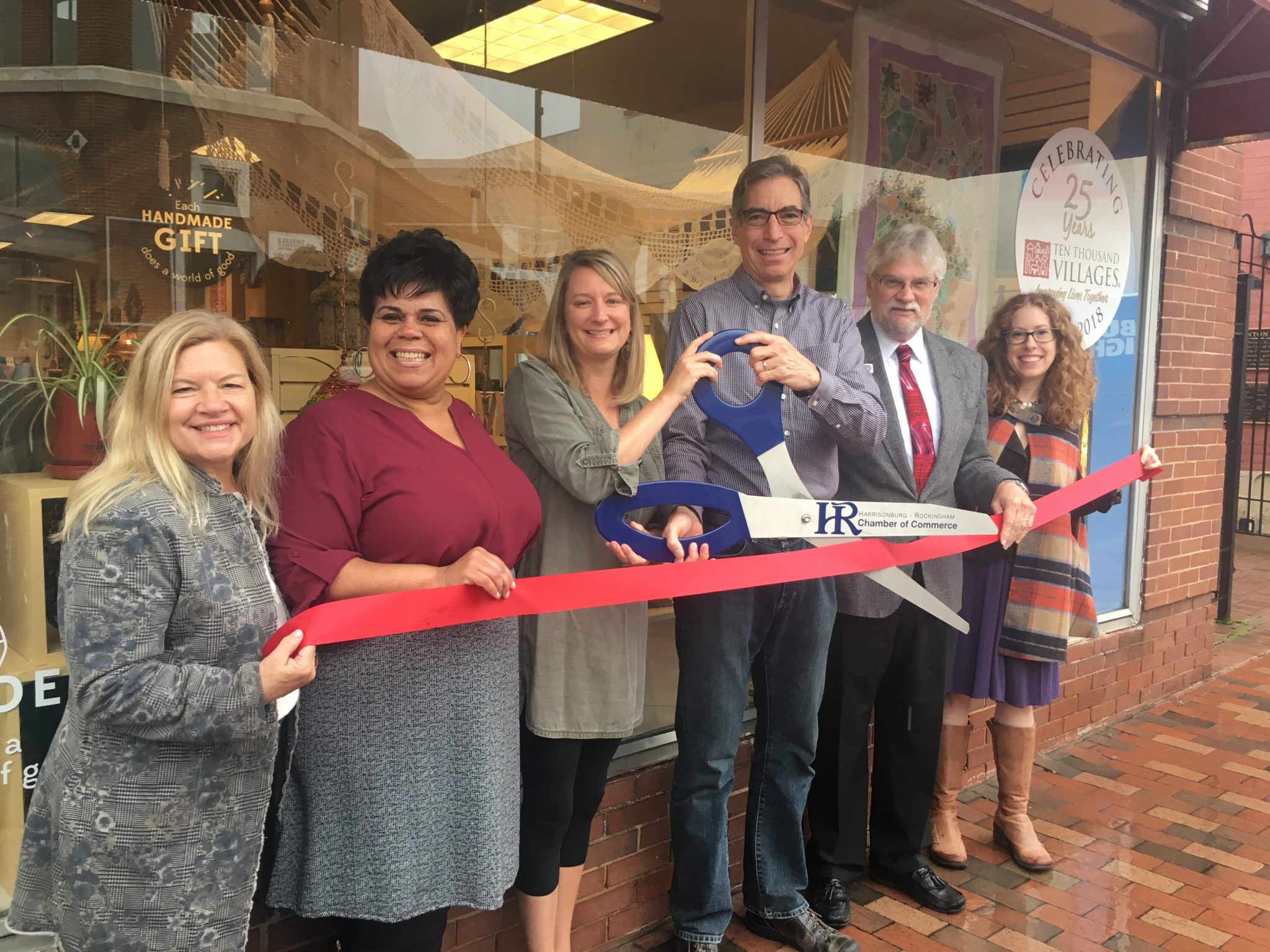 Kara knows firsthand how long-time customers and key volunteers can make a difference since she started out as a volunteer herself. Strong local support for this business has a lot to do with the mission. When you shop there, you give back by supporting artisans in underdeveloped countries who need a reliable outlet for selling their wares so they can support their families.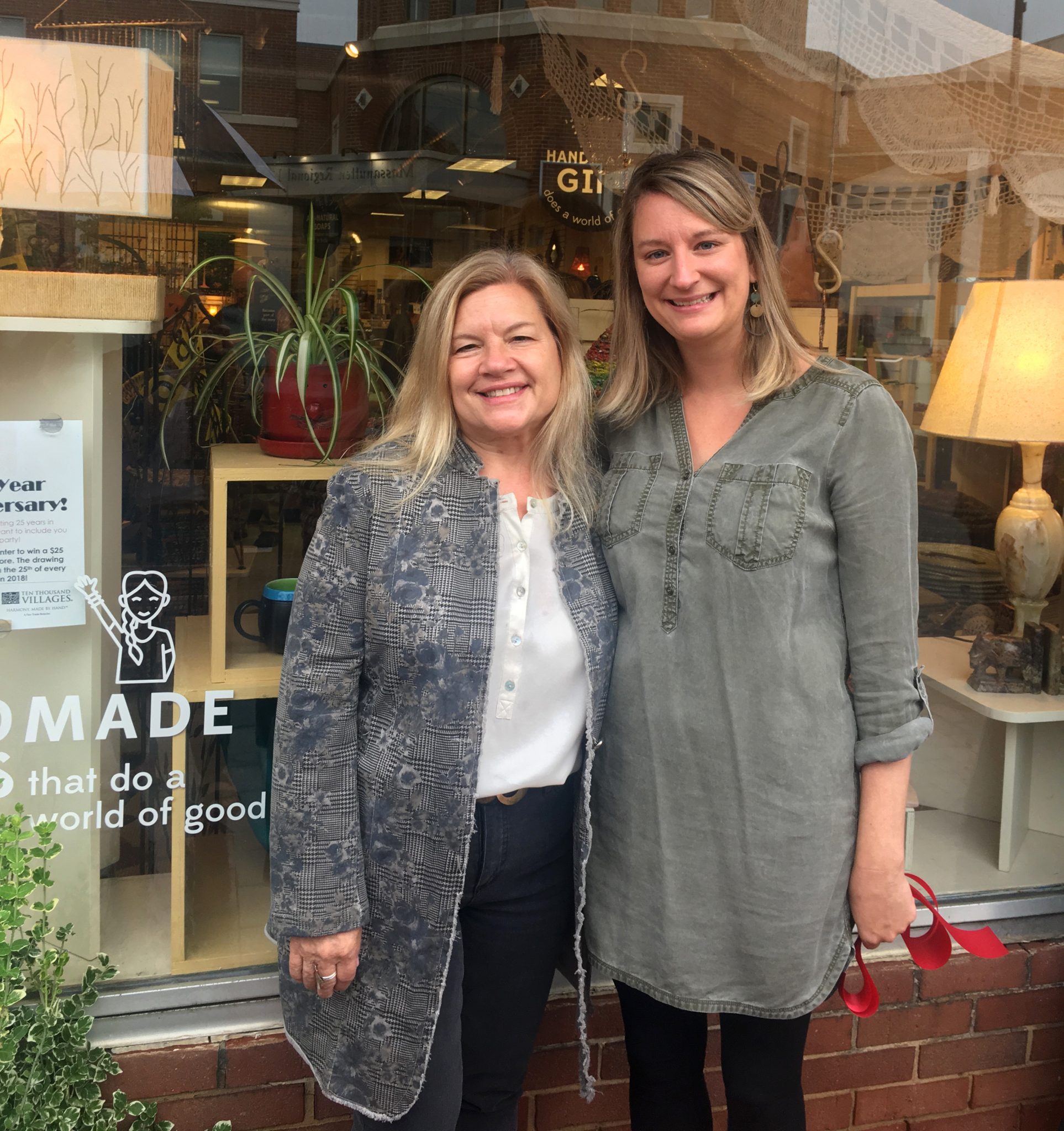 It's hard to imagine Main Street without Ten Thousand Villages, but it actually got its start in 1993 as "International Impressions" by the mall. It was also located in the Shenandoah Heritage Market and the Dayton Farmers Market before finding its home downtown in 2011.
Valerie Weaver, the previous manager, dreamed about occupying the building next to the pocket park on Main Street. As soon as it became available, she knew it was the right move. "At that time, it was important for the organization to be a part of downtown's growth," says Kara. "Becoming a standalone store also gave us the opportunity to expand our programming and the freedom to tell our story without being confined to the hours and rules set by the farmers market."
Seven years later, Ten Thousand Villages remains an important retail anchor and actively participates in promotions and events that support downtown. Up next for them is a focus on telling the stories that are woven around the artisans who they support.
Why is that important? Their name was inspired by Mahatma Gandhi who said: "Because in every village are people who want to live a meaningful life with dignity and who bring beautiful culture worth sharing. Multiply the village idea by ten thousand and it represents the world we're working to build."
Each story that they can tell and each purchase that you can make will connect us closer to a global community.
Celebrate with Ten Thousand Villages this week:
Wednesday: We Love Downtown Day! Visit the store and enter to win free raffle prizes from their downtown neighbor businesses.
Thursday: Free henna tattoos from 3:30-5:30 p.m.
Friday: Free chair massages from Restorative Massage Therapy from 3-5 p.m.
Saturday: Free caricature drawings by Susan Edelman from 1-3 p.m.
Sunday: Dinner at Bluestone Vineyard. Enjoy international food, wine, live music, artisan stories and a silent and live auction featuring overnight excursions and local food experiences. Just a few tickets remain so get yours now! Call  540-442-1010 to reserve your seat.