This blog is the first of a three-part series that shines the spotlight on downtown businesses that are adopting sustainable practices to make their businesses more environmentally friendly. 
Starbucks has been all over the news lately with their plan to ban all plastic straws in their stores by 2020. Their goal is to become a more sustainable coffee company by eliminating plastic straw waste and switching to compostable straws along with their new strawless lid. There's been a whole host of other companies following suit.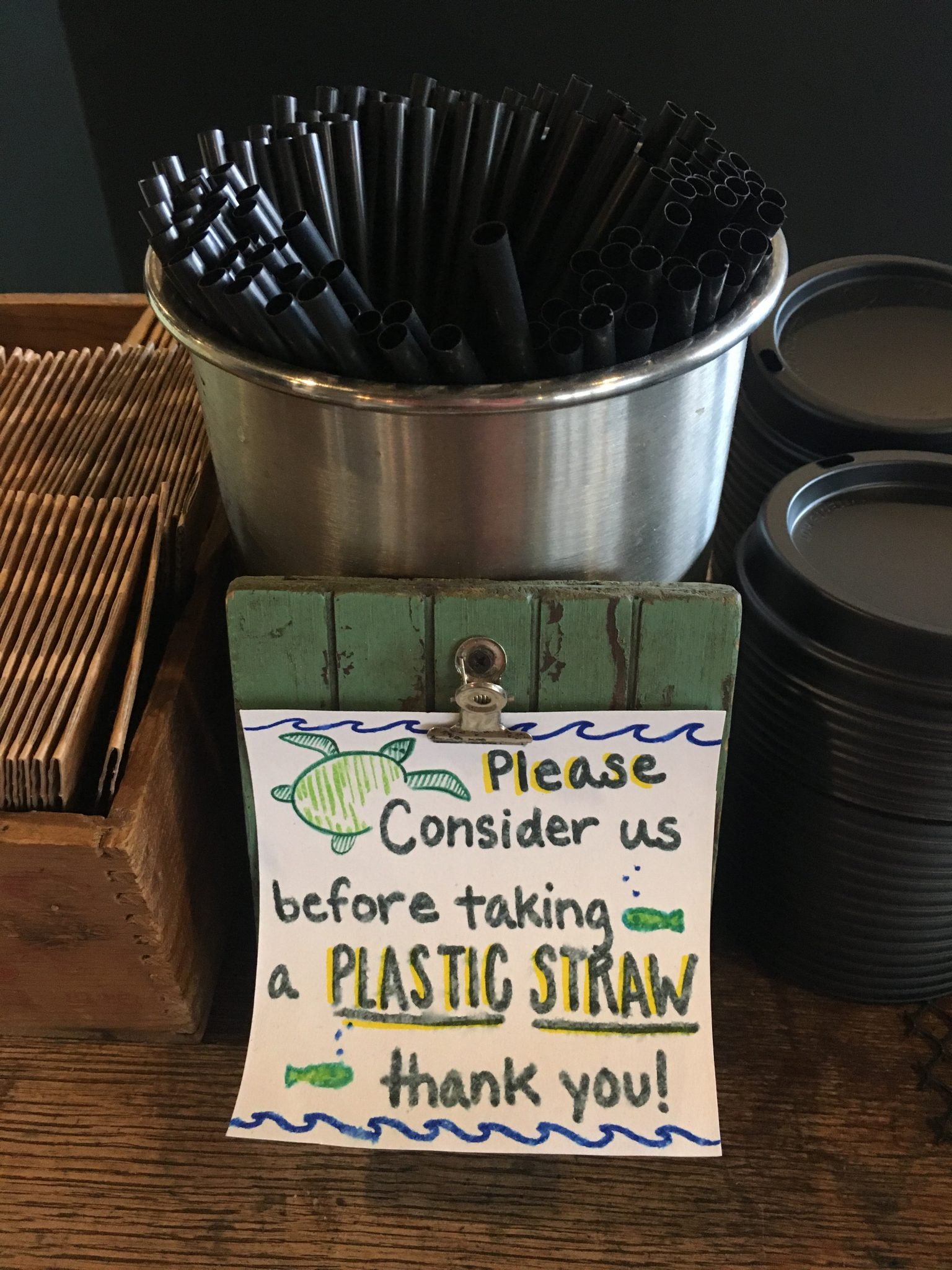 Fortunately for the Harrisonburg community, many downtown businesses are also making environmentally conscience decisions (and have done so for many years). Restaurants, retailers, and offices have all shown their "green side" in countless ways, from using paper straws and reducing paper waste to offering incentives for customers to return containers and bags to their stores.
We wanted to take this opportunity to highlight these downtown businesses who have done their part to care for the environment, and to say thank you for doing so!
The first part of our "going-green" series, we'll give you the scoop on how restaurants, breweries, and markets downtown are being socially and environmentally responsible.
Billy Jack's and Jack Brown's
At Billy Jack's and Jack Brown's (aka Jacktown), both restaurants have cut down straw usage by over 75%. You may have also noticed that Jacktown has switched over to biodegradable flatware, and will have paper straws available soon
Since their opening, Broad Porch has provided incentives for customers to help them cut down on waste. They offer discounts for "BYOC"—Bring Your Own Cup/Container—for people who want to purchase hot or cold coffee (up to 20oz.) and/or for those who want to fill their canister/container with whole beans. Additionally, they compost almost all of their spent coffee and espresso grounds (mostly going to co-owner Jill McMullan's compost pile at home, but they'd be happy to give it away, too), and are seeking to phase out single-use plastics and non-recyclable paper products over the course of the next few months. They will offer incentive for folks to help them transition!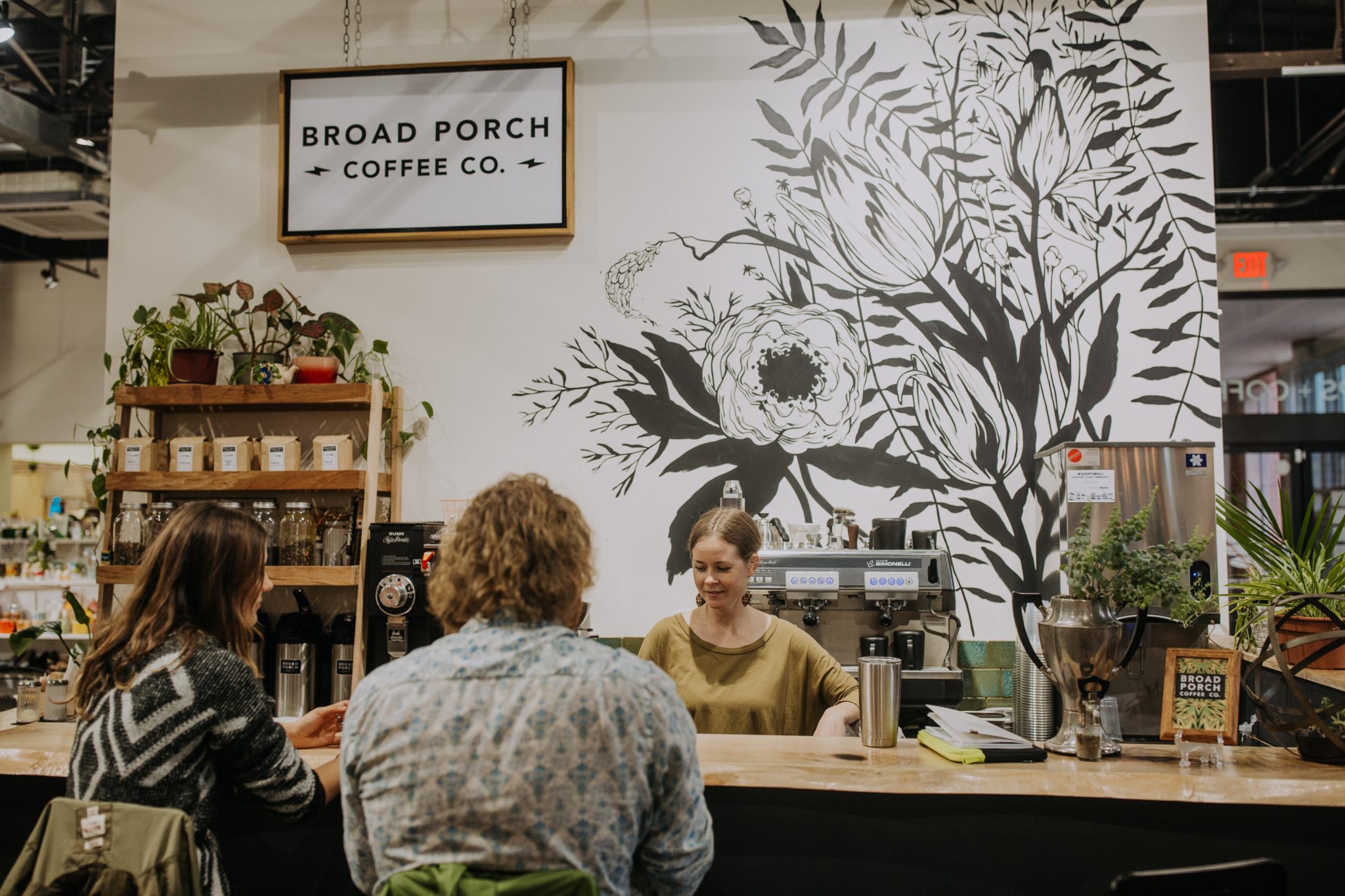 Brother's Craft  Brewing has found numerous ways to eliminate waste. First, they source all of their electricity from a wind powered company. After the process of brewing, Brothers sends all of their spent grains (i.e. the leftover malt free of the sugars, protein, and nutrients) to a local farm, instead of trashing it. Their cash register is also set up to reduce waste by sending electronic receipts for credit cards. And lastly, Brothers encourages patrons to use their reusable growlers/grunts.
The Friendly City Food Co-op's dedication to being environmentally friendly is paramount to their mission. Though there are many more green initiatives that the Co-op stands by, we wanted to highlight the big ones. To reduce the carbon footprint on shipping products across the country, the Co-op imports local items in bulk. Their goal is to purchase up to 30% of their goods from the Shenandoah Valley and the Commonwealth of Virginia. The Co-op also provides compostable containers for their hot food bar, as well as a composting/recycling station inside the café. While they always encourage shoppers to bring their own bags, they also have a reusable bag station, where you can borrow and/or leave bags for others. Last but not least, the Co-op offers deposit refunds on glass milk jars returned to the store.
At The Friendly Fermenter, owner Shawn Gatesman reuses cooling water for cleaning, and has even set up his own recycling program to help the city.
Motivated by the idea of recycling nutrients locally instead of putting them into the landfill and emitting climate-warming methane, the Harrisonburg Farmers Market has hosted a "Compost Drop-off" station at every Saturday market from April through October, for the last three years. Harrisonburg Farmers Market volunteers collect household compostable waste and Farmers Market-generated compost items, working through Black Bear Composting, a local commercial composting business. They also keep the Compost Drop-off station staffed while offering a 24/7 drop-off location within sight of the Turner Pavilion. The program distributes compostable bags to facilitate kitchen scrap collections. Farmers Market customers can also get information on backyard composting to keep nutrients extra local.
To date, through this program, about 20 tons of organic waste have been diverted from the landfill and turned into valuable soil amendments, some of which is used by market vendors to grow more produce for their customers. This program also encourages their vendors to use compostable serviceware which helps to keep single use disposable plastic out of our landfill and waterways. For Earth Day this year, the Compost Drop-off volunteers organized a "Zero Waste" day for the market which successfully diverted 75% of the market-generated waste that day toward recycling programs.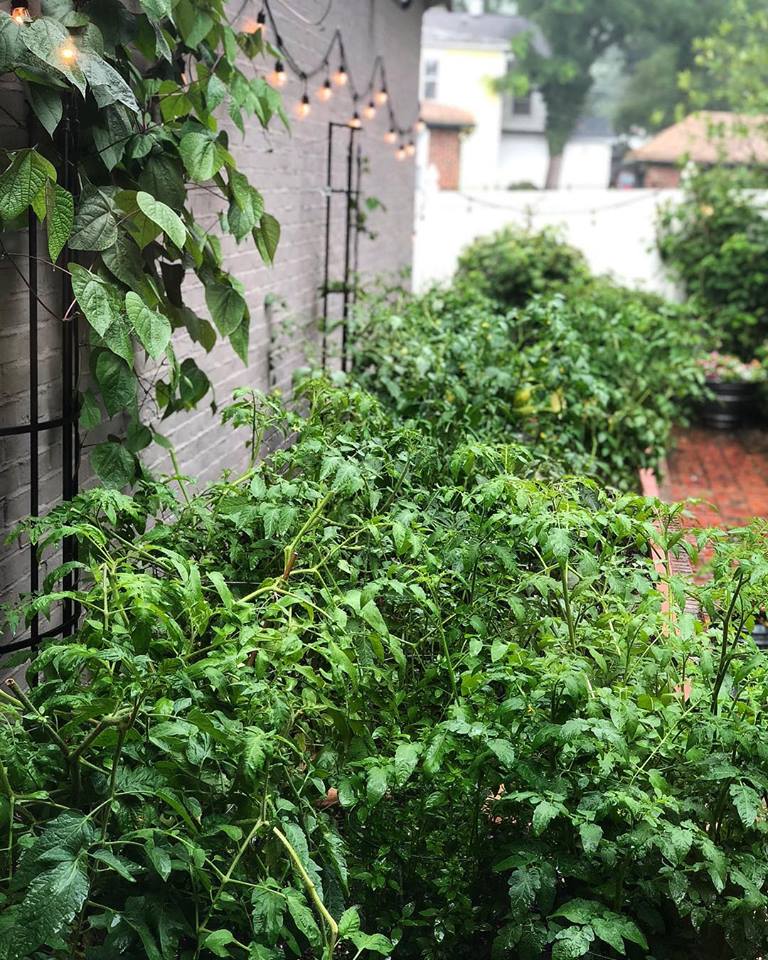 The Joshua Wilton House is committed to using every part of their ingredients to lessen the amount of waste and to show respect and appreciation to the food and to the farmers who take such care in growing and raising the products. In an effort to reduce the restaurant's footprint , they also grow and cultivate their own chef's garden on their patio so they can use vegetables, fruits and herbs from their own backyard. They, too, are in the process of transferring to using eco-friendly, biodegradable straws.
Urgie's Cheesesteaks is planning to open in their permanent location on E. Water Street later this Fall. Once they do, they will discontinue offering plastic straws and Styrofoam containers for take-out orders and they will switch from plastic to paper bags.
---
Written by Susie Patrick. Susie is a recent graduate of James Madison University and worked as a marketing intern at HDR throughout her senior year. She continues to write for HDR's blog from time to time.