While COVID has kept many of us inside this year, construction began in earnest on First Presbyterian Church's new outdoor courtyard. When completed, the vacant space on the north side of Court Square adjacent to the church will be transformed into a grassy area bordered by pavers that will accommodate numerous church and community activities.
Because the church has never had a green space, the new courtyard will be a first for the congregation's children. Parents of young children are already imagining exercising those wiggly muscles before and after church on Sunday.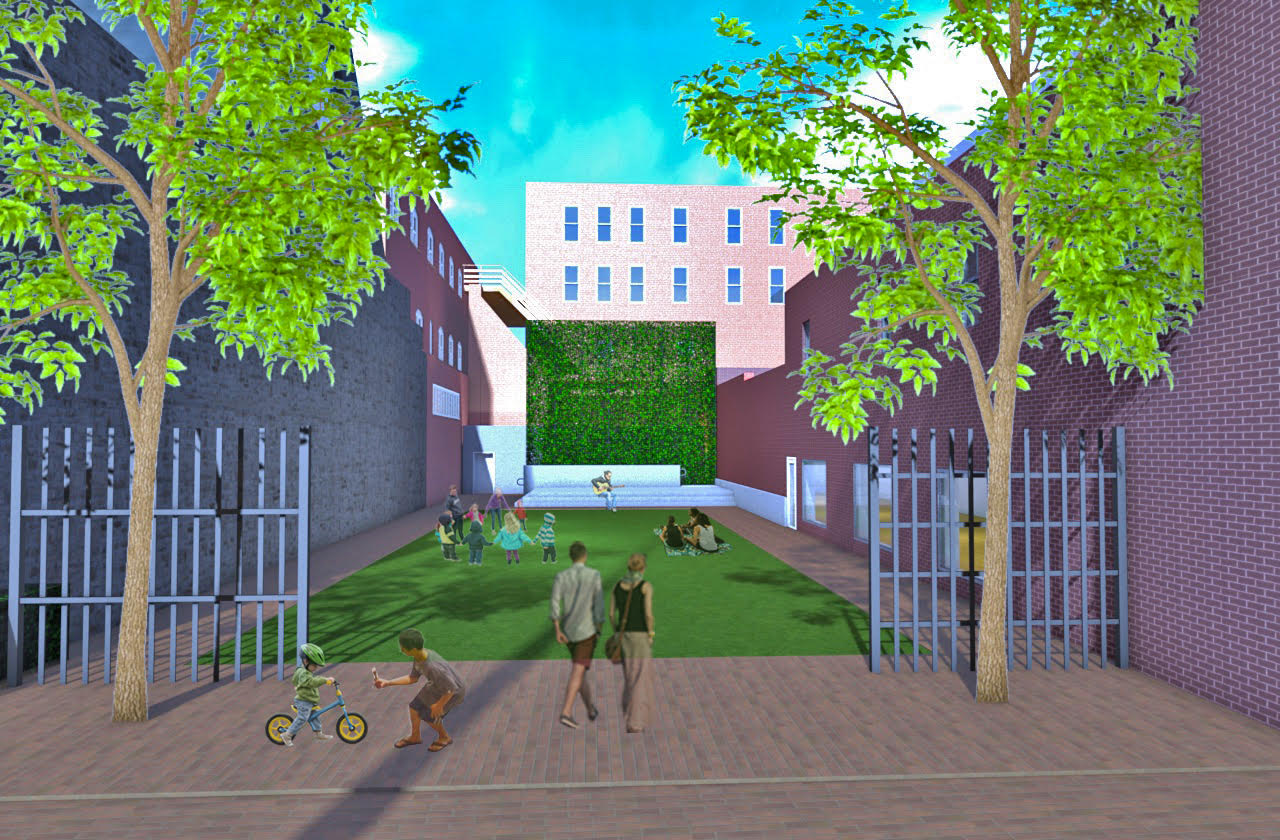 In addition to the grassy area, the courtyard will feature a large, concrete stage backed by a natural "green" wall, which will be covered with vegetation. The wall was designed so that a projection screen can be attached. The stage, which is also handicap accessible, is large enough to accommodate a band.
The church expects the courtyard to be a popular spot. While the courtyard will be gated for security reasons, it will be available to the public at designated times. Right now, a committee is hammering out the details for using the space. The committee has tossed around numerous ideas such as offering Christmas shoppers a spot to grab a cup of hot cocoa, a place to enjoy a cup of coffee, or summertime movies. Just imagine, settling down in the grass on a warm summer evening and enjoying a movie with your family.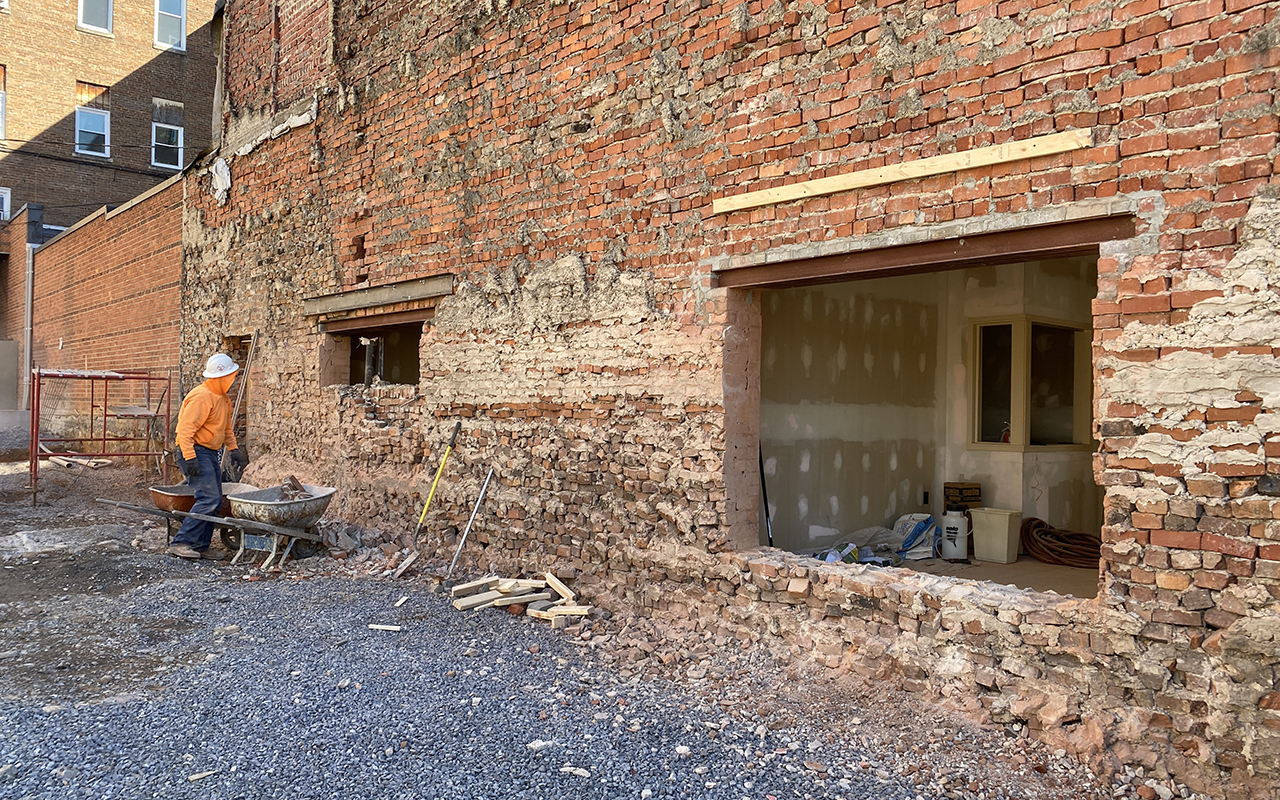 In addition to creating new space, the courtyard project has included adding windows and doors to 9 Court Square, the building located on the west side of the courtyard. These windows will overlook the courtyard. Long-term plans for 9 Court Square are still in the preliminary stages, but like the courtyard, our hope is to further enhance downtown.
Throughout the process, the church has worked closely with local architect Eugene Stoltzfus and his team. Eugene has an exceptional—and proven—vision for downtown and has been an excellent partner. Nielsen Construction's small projects division is handling the work. If the weather cooperates and construction continues on schedule, the courtyard should be finished and ready to use by summer.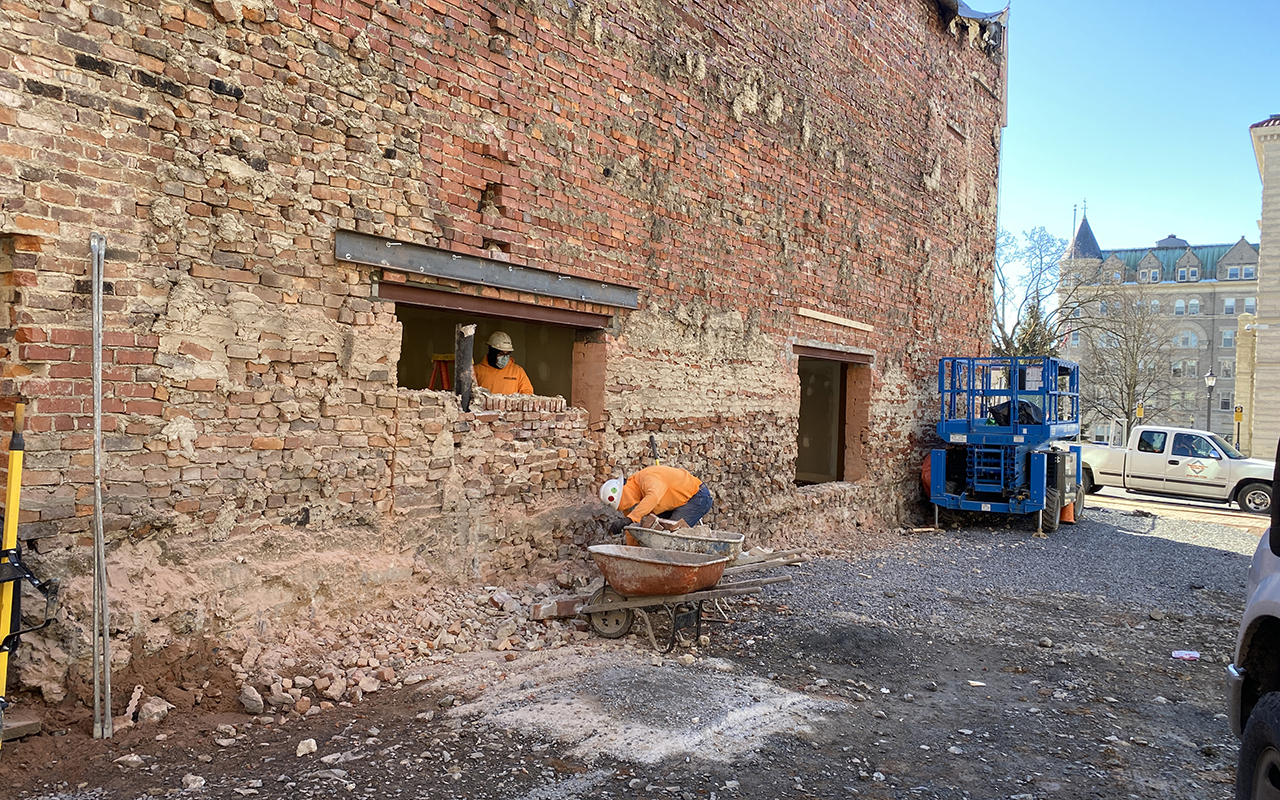 As a longtime "resident" of Court Square—114 years to be exact—First Presbyterian is eager to be a good neighbor in downtown Harrisonburg. A number of years ago, the church wrestled with the decision to stay downtown or move outside the city to a more expansive campus. The choice was made to remain on Court Square and to be an active and positive part of downtown Harrisonburg. It was a great decision. Along with the advances made in the past decade by Harrisonburg Downtown Renaissance, downtown Harrisonburg is an inviting area and will only continue to grow more so.
First Presbyterian is excited to be a part of Harrisonburg's renaissance.