In early August, HDR moved our offices into the Harrisonburg Ice House. We couldn't be happier with the new digs. Of course, who could complain when our closest neighbors are Ice House Studios, Black Sheep Coffee, Pale Fire Brewing Company, Hugo Kohl's Jewelry Museum, BoBoKo, and Rocktown Kitchen? But seriously, the space is amazing! We're in love with the concrete floors, high ceilings and industrial fixtures. And the fact that we're located in a historic building that's been renovated is good for our souls – especially when one of HDR's core values is historic preservation.
The boxes are getting unpacked and we're settling in, but the office won't be complete until we receive the last pieces of furniture. In approximately six weeks, two conference tables made of local wood will become the centerpiece of our office. The tables are being made from a local ash tree that was removed from Heritage Golf Course. The tree was one of approximately 90 trees in the city that have been cut because they were infested with the emerald ash borer, a non-native beetle that has damaged ash trees throughout Virginia. The city has been removing trees as they become a hazard, but for every tree that is cut down, another is planted in its place.
The trees could have very easily went to a landfill. However, Jeremy Harold, superintendent of parks at the City of Harrisonburg, has a larger vision to create an urban forestry program in the city. He wants the trees to be repurposed. "I would like the wood to be available for local artisans to create and for these projects to tell the story of where the wood came from," says Jeremy.
The tree was cut two weeks ago and HDR purchased the logs through the city's public auction. After it was purchased, the log traveled a few miles to Willow Run Lumber where it was milled yesterday morning. We watched in awe as beautiful slabs of wood were cut for what will soon be tables that bring together our volunteers, partners, and staff to discuss important downtown initiatives. Most impressive was the amount of wood that came from this tree. Multiple projects could be created from one tree easily.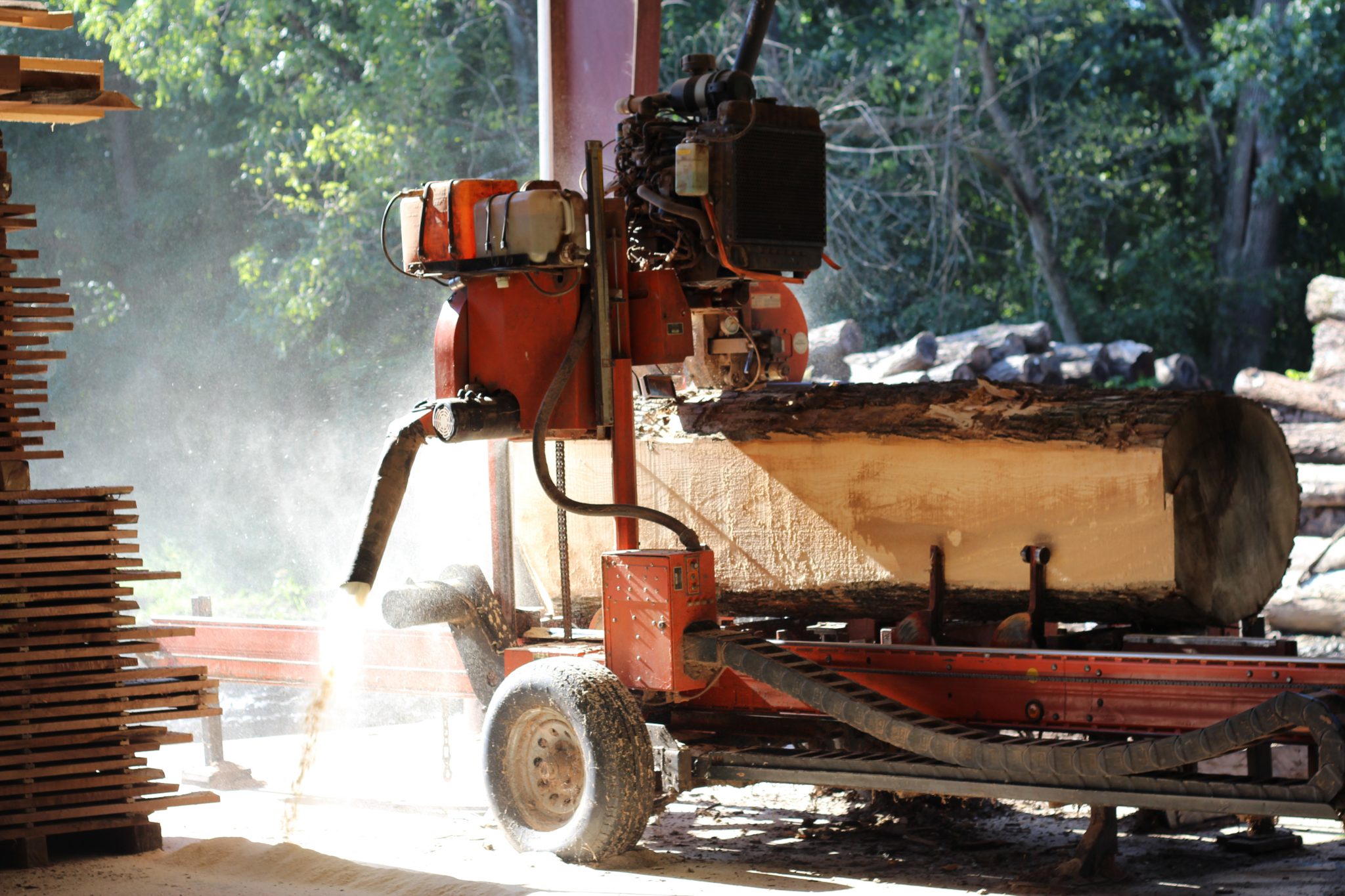 HDR has hired Brad Wroblewski, owner of Knoched VA, to build the conference tables. The lumber will dry for the next 4-5 weeks in a kiln before it travels to Brad's downtown shop. "This whole process is taking place within 10 miles from where the tree was standing to where the table will find its new home," says Brad. "This is a unique opportunity to partner with local wood crafters to promote our local economy and talents."
"Working with a local miller and a downtown craftsman to design and build our tables aligns with HDR's mission to support local businesses," points out Andrea Dono, executive director of HDR. "We're excited to show how the community can reuse wood from Harrisonburg trees and to keep this valuable resource out of the landfill."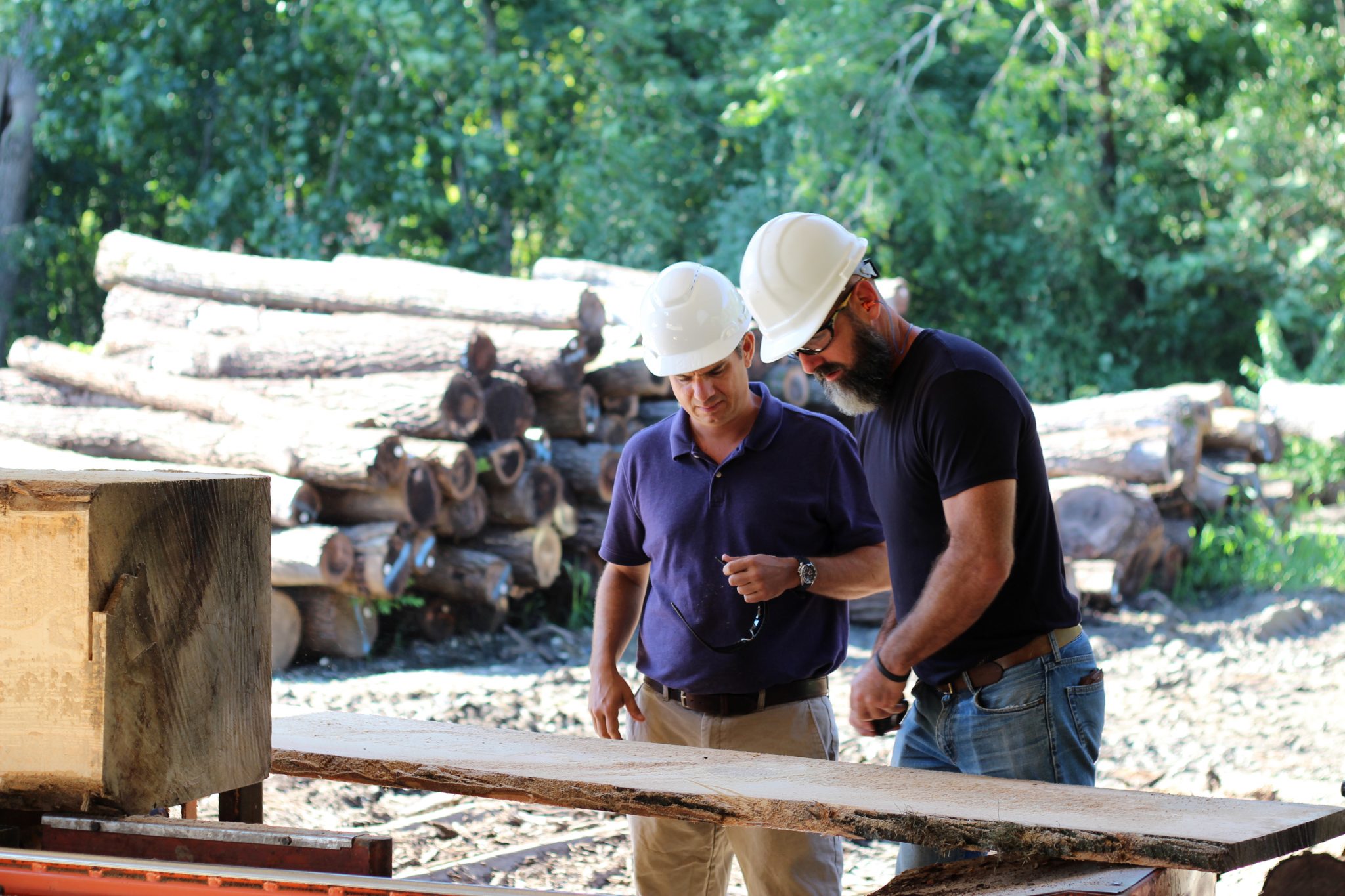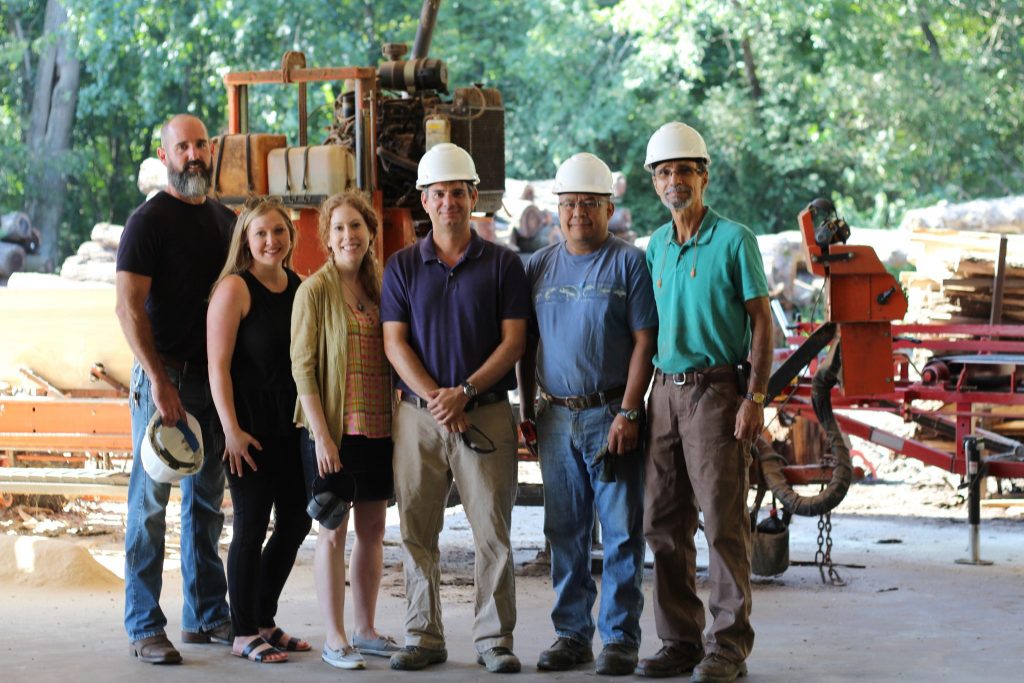 Other ash trees that had to be taken down are being used for several other projects in the city in partnership with various woodworkers in the area. The city hopes to find ways the wood from these trees can be more widely accessible to local woodworkers and crafters. Currently, the logs from infested ash trees that have already been cut down can be purchased on the city's public surplus website.
In the meantime, we'll keep you updated on the progress of our conference tables. They're going to be beautiful! 
---
Written by Kim Kirk, Chief Marketing Officer of Harrisonburg Downtown Renaissance.