Have you been missing the convenience of picking up some java on Court Square? Do you mourn the day Jeremiah Young served his last cup at Court Square Coffee at 2 N Main Street? If so, you are in luck — because this week marked a new beginning for Just Love Coffee and Tea in that much-loved space.
The tiny spot at the corner of Main and E Market Streets just opened under the enthusiastic purview of Grant Serrels, the manager and lead barista. Grant has a solid team of support backing him as he reached out to Jeremiah to find out how he made Court Square Coffee hum; as well as to Chance Ebersold, owner of Black Sheep Coffee; and Amy Haloskey, who also has coffee expertise (but many know her as the amazing vocal talent of the band Many Nights Ahead).
Just Love Coffee and Tea is open every weekday from 7 am to 2 pm and will be proudly brewing downtown-roasted Chestnut Ridge Coffee. You'll be able to enjoy the single-origin Sumatra espresso roast, decaf Columbian, and a light roast that is blended Sumatran and Guatemalan. There is a selection of teas as well as lattes, macchiatos, cappuccinos, mochas, and hot chocolate.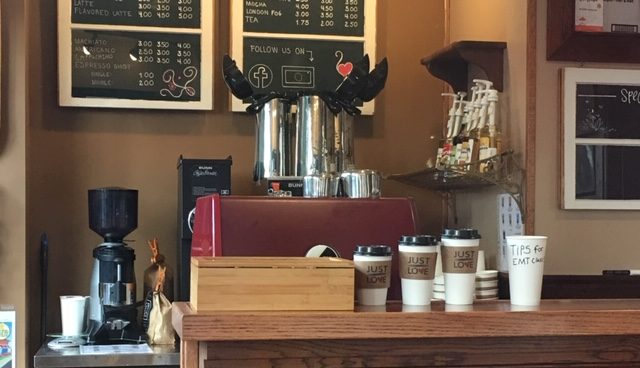 Grant is as excited to serve warm beverages to wake up the community as much as he is excited to be part of something larger. For Just Love Coffee, the end goal is bringing more people into a dialog about restorative justice.
"We want to help start conversations with people about what does restorative justice look like in Harrisonburg," says Grant. "We are cultivating an environment downtown of peace, love, and justice. This is a place for people who don't feel they have a voice can be heard and treated equally."
The shop got started as a result of a vision, a partnership, and an opportunity that simply presented itself. Adam King, the associate minister at RISE, explains that the business is owned by a partnership of RISE, Otterbein United Methodist Church, and Vision of Hope United Methodist Church. The pastors started meeting a year and a half ago with the idea that they could find something they could work together on and be stronger together. After supporting the Faith in Action network's commitment to criminal justice reform and RISE launching its ministry to provide hospitality to people visiting loved ones in local jails, the group realized they wanted to help people get a second chance after incarceration.
King explains the building owners approached RISE Pastor Amanda Garber, knowing that she had a dream of opening a bakery or business that could provide those second chances. When the opportunity presented itself, the partnership jumped on it to advance their mission.
"The location couldn't be better. We love downtown. It is the reason why RISE worked so hard to renovate the building. It just fits," says King. "For us, the business is coming first, which wasn't how we planned to do it. Phase one is showing we could run a successful business. Then we will work the mission in."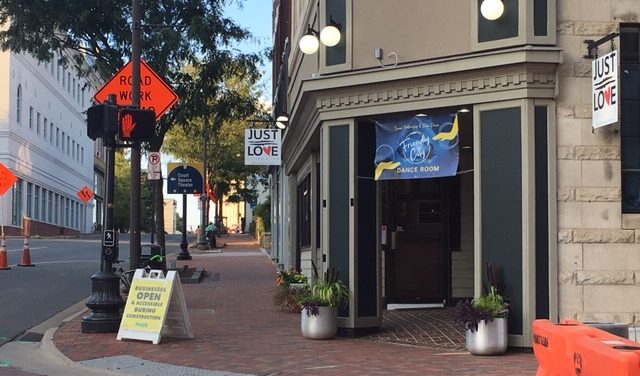 He calls Just Love an "experiment." First the partners, and Grant, hope to bring back a business that the community loves. Then they want to find a way to develop a component that helps them meet their vision of giving formerly incarcerated people a second chance. And throughout the entire time, they hope to use the space to spark some conversation restorative justice and use proceeds to help fund related programs to be determined.
While the restorative justice component is a work in progress with a lot of passion behind it, the coffee and other hot beverages are ready to serve now. And, Grant looks forward to meeting his new customers while helping to figure out how coffee connects to the larger mission.