In a flurry of dancing and singing, students from ages 8-12 perform on their final day of Up with People Jr. camp at the Explore More Discovery Museum on July 12.  The program allows the students to learn about themselves as individuals in the community through service and performing arts.  It also raises cultural awareness as students discuss how they can welcome those who decide to settle in Harrisonburg from all around the world.
Though Up with People Jr. is not directly facilitated by Explore More Discovery Museum, it is one of the many partnerships that Explore More supports with the themes of curiosity, creativity, and community that align with their mission.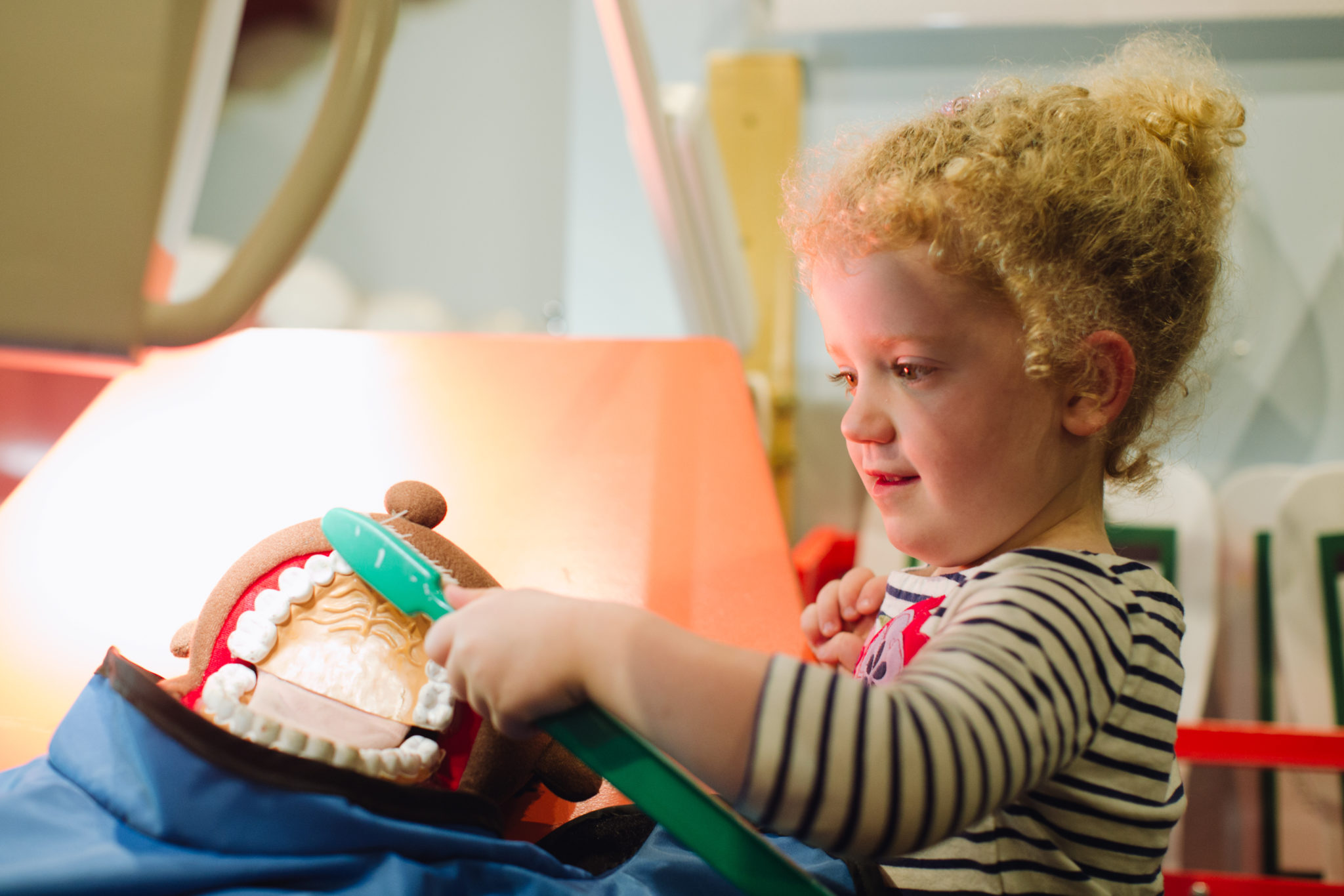 Lisa Shull, Executive Director, was initially inspired when she visited other children's museums and wanted to bring something similar to the Harrisonburg community.
At that time, she was a kindergarten teacher and the parent of young children. "The idea kept coming back, I couldn't let it go," she said.
When Explore More launched in the summer of 2002, it was all volunteer-run.  It began as a traveling exhibit program called 'Where in the World is the Harrisonburg Children's Museum?'  This proof of concept initiative proved to be very popular.
With the positive reaction in the community, Shull and the volunteer committee wanted to find a permanent location, eventually moving into a downtown building next to the WHSV-TV3 station. According to Shull, there was always a vision to become a destination in Downtown Harrisonburg.
"We always had our eyes on downtown," she said.
In November of 2010, they were given the opportunity to secure a permanent home and moved into what is now their current building on 150 South Main Street.  Attendance has grown with their move. The Museum now hosts 80,000 annual visitors, more than double what they saw at the old location.  The building has 3 floors — two of them are currently well-developed, and Explore More has plans for the third. Construction of the 3rd floor Community Education Center began this month. It will feature a multipurpose space for programs and events, as well as a teaching kitchen.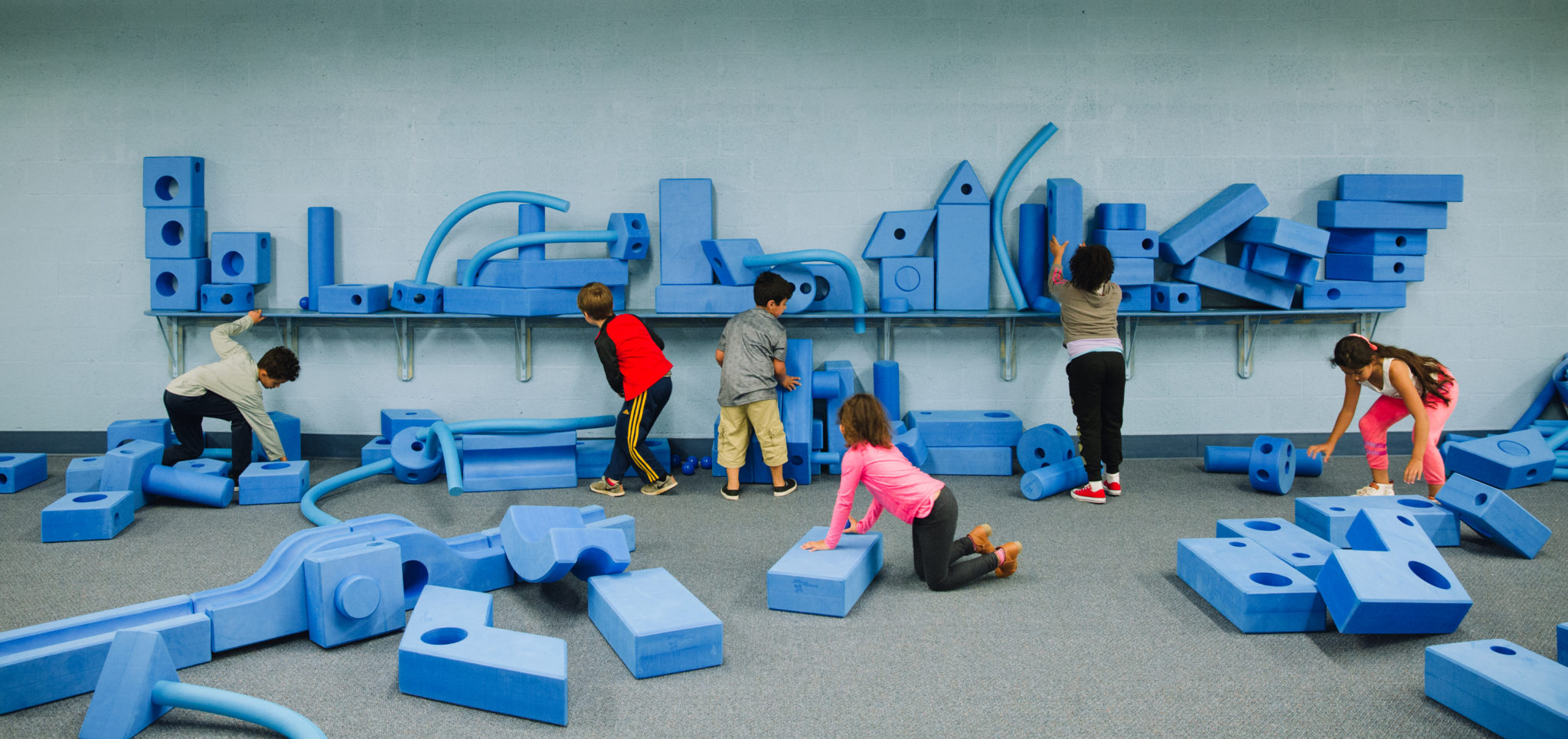 Every exhibit has an educational dimension behind it.  Explore More aims to provide a safe space for children to be in charge of their own learning, an important aspect at all developmental stages. The Explore More team strives to create exhibits that reflect the Shenandoah Valley, as well as meeting the educational needs of the children.
 "We look at the community for inspiration," Shull expressed. "We have an agricultural base, so why not include that in the museum?"
Exhibits include STEM, arts, cultural learning, and more.  A crowd favorite exhibit is the real ambulance that children can climb and play in — Shull explained how that experience can help them in a real-life emergency to feel calmer because of the role play they engaged in at the museum.
 A newer addition is their Maker City, which is a workshop studio for older children (ages 8 and above).  They realized that older children wanted something separate from younger kids, so they created a space just for them.  It includes woodworking, electronics, and sewing — and even a 3D printer!  
"It allows them to use technology to be creative and collaborative. They get to come up with innovative ideas and build community," said Shull.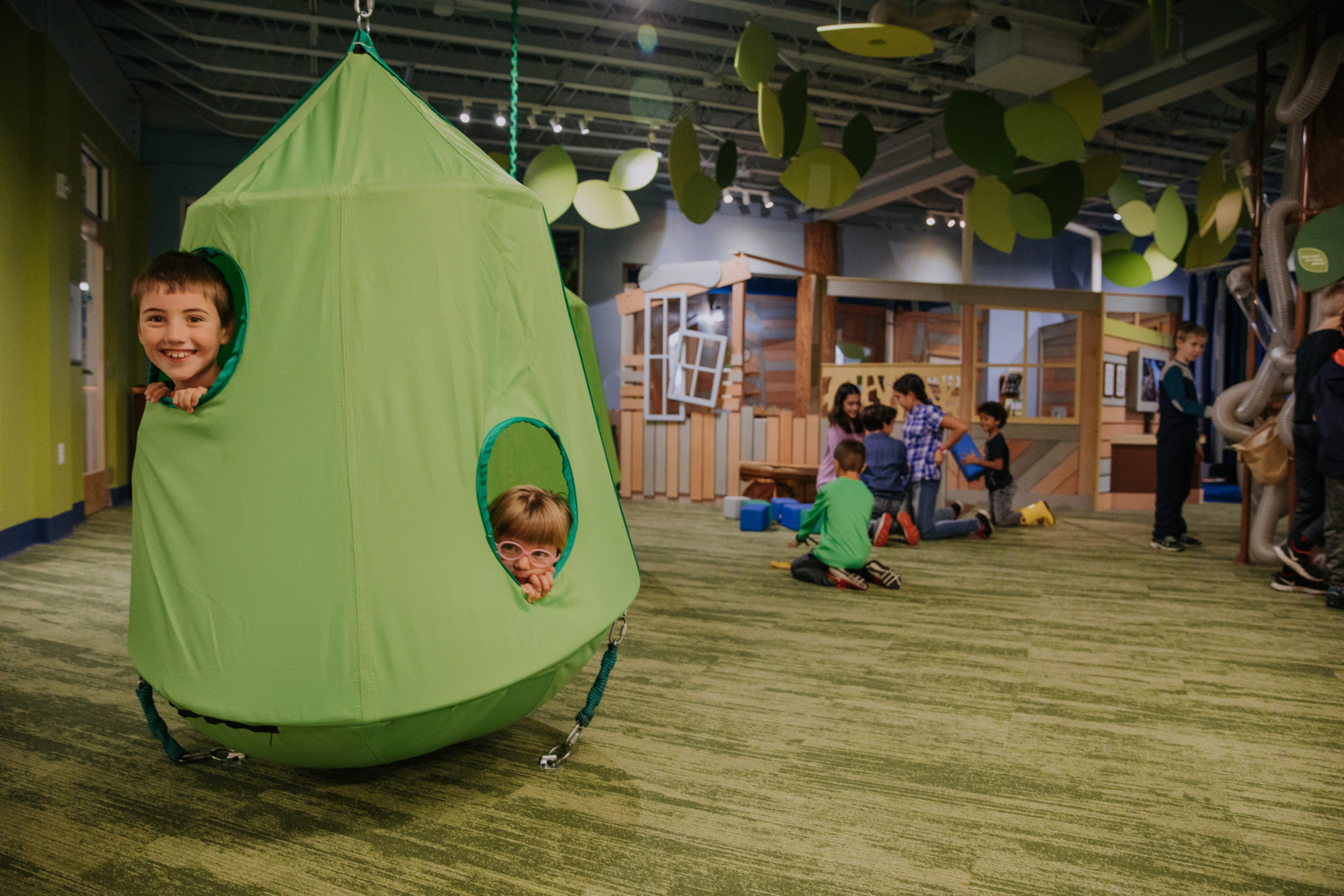 Explore More hosts 300 programs a year including regular drop-in programs and other partnership programs. These programs allow the community to become actively involved and includes partnerships with JMU, Shenandoah Valley Regional Airport, Dynamic Aviation, Massanutten Technical Center, and Merck, among others.  
Shull emphasizes community support from volunteers, donors, board members, and committee members as vital to the success of the organization. "They rally behind us and believe in the value of hands-on education." Explore More is a 501(c)(3) nonprofit organization and relies on community support to ensure that every child has access. In addition to sponsored admissions and a Museums for All program, the museum is open on the first Friday of the month with free admission from 4 – 7 PM.
To learn more about Explore More Discovery Museum, you can check out their website or visit them at 150 South Main Street in downtown Harrisonburg.