And that's a wrap! Downtown Harrisonburg's annual Downtown Dinner Party was a huge success! After a couple years away, our community was eager to come together once again in a beautiful celebration of our cities' various culinary expertise and wow–what a beautiful sight it was!  With more than a dozen delicious different tasting centers, partygoers were able to get a glimpse into the vast array of options downtown Harrisonburg has to offer as Virginia's first culinary district!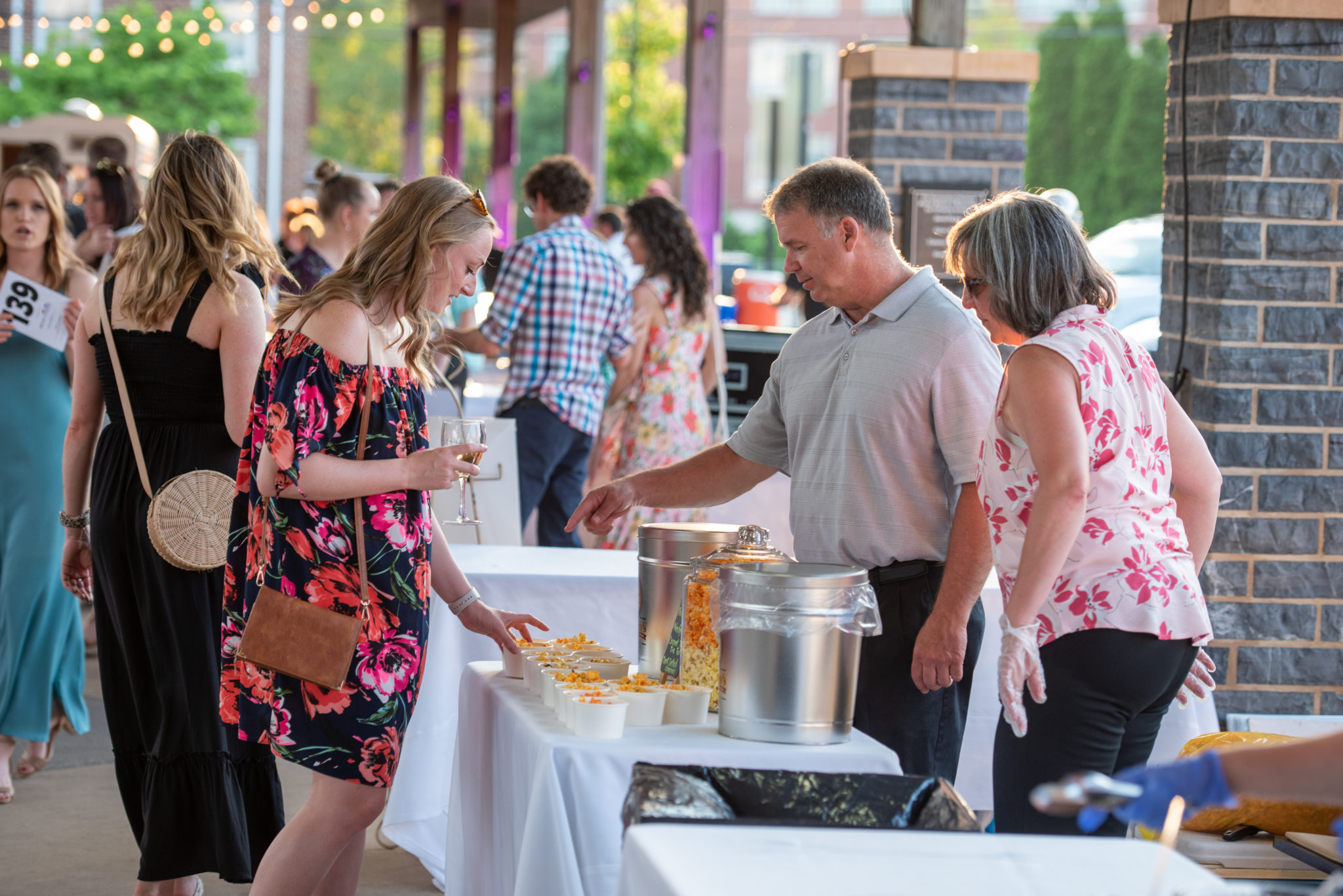 Food to Die For 
Talk about heavenly… the food provided by our cities' very own restaurants was A-M-A-Z-I-N-G. From sushi, to dumplings, to quesadillas and sriracha mac-n-cheese, there was truly something for everyone. No matter how hard I tried,  I could not find the self-restraint to pull myself away from the food—but who could blame me? The pavilion was filled with endless tables serving food, cocktails, and desserts. The wagyu beef tartare with truffle kettle chips courtesy of Jacktown had me going back for multiple servings (I'm sure by the end of the night they had memorized my face!) Not to mention the delicious coffee/ice-cream duo from Kline's Dairy Bar and Merge Coffee Company that I'm still dreaming about. And with the plant-based silverware and compostable bagasse plates served at the event, I didn't feel guilty taking second helpings knowing that I wasn't creating excess waste. It was food that tasted good and felt good eating knowing we weren't causing additional harm to the environment.
Huge thanks to:
Food from: Bittersweet Bakery, Beyond Restaurant and Lounge, Indian-American Cafe, The Golden Pony, Jacktown, Clementine, Magpie Diner, Finnigan's Cove, Cuban Burger, Friendly City Food Co-Op, Capitol Waffle Shop, Magnolia's Taco & Tequila Bar, Taj of India, Urgie's Cheesesteaks
Drinks from: Brothers Craft Brewing, Pale Fire, Restless Moon, Sage Bird, Three Notch'd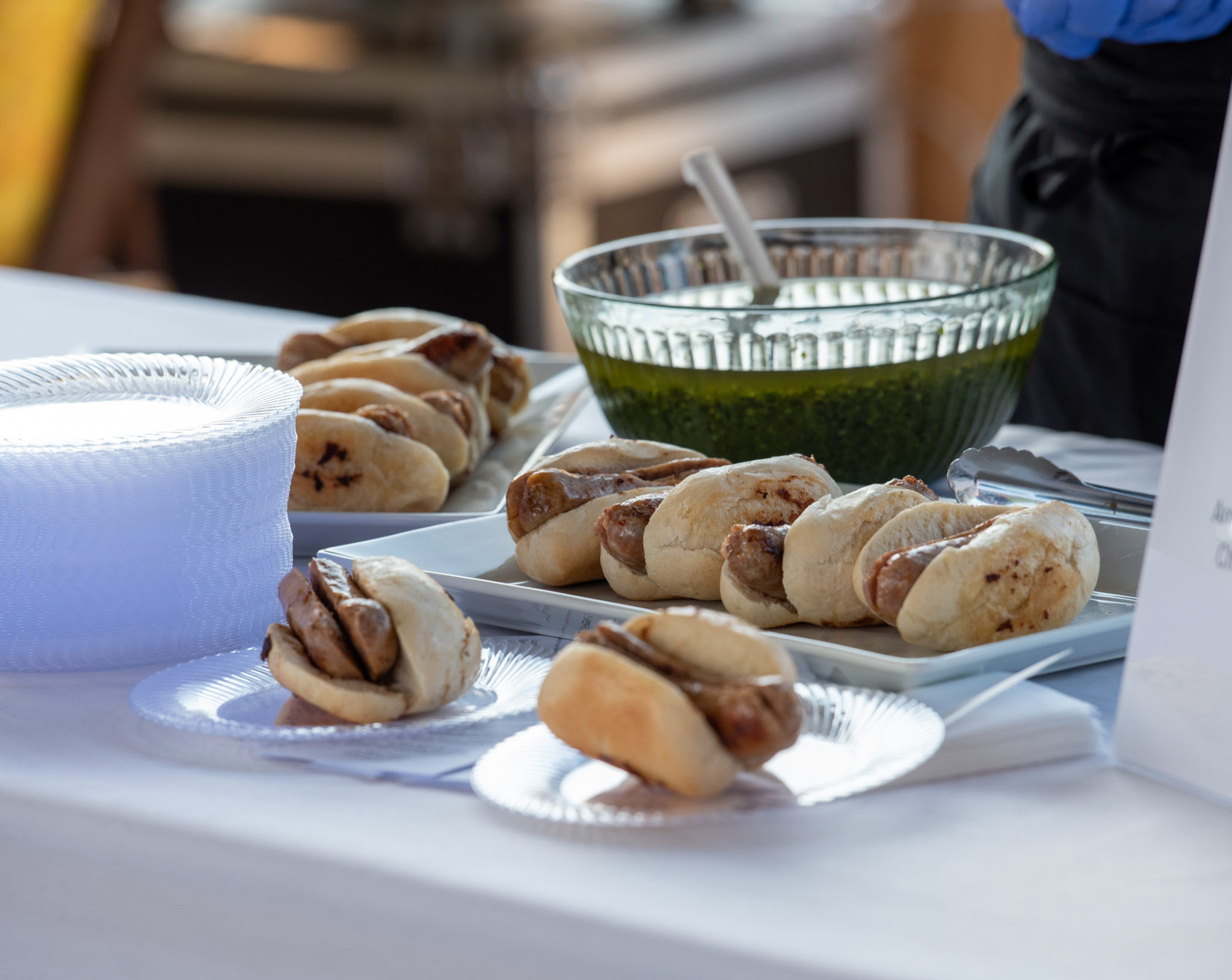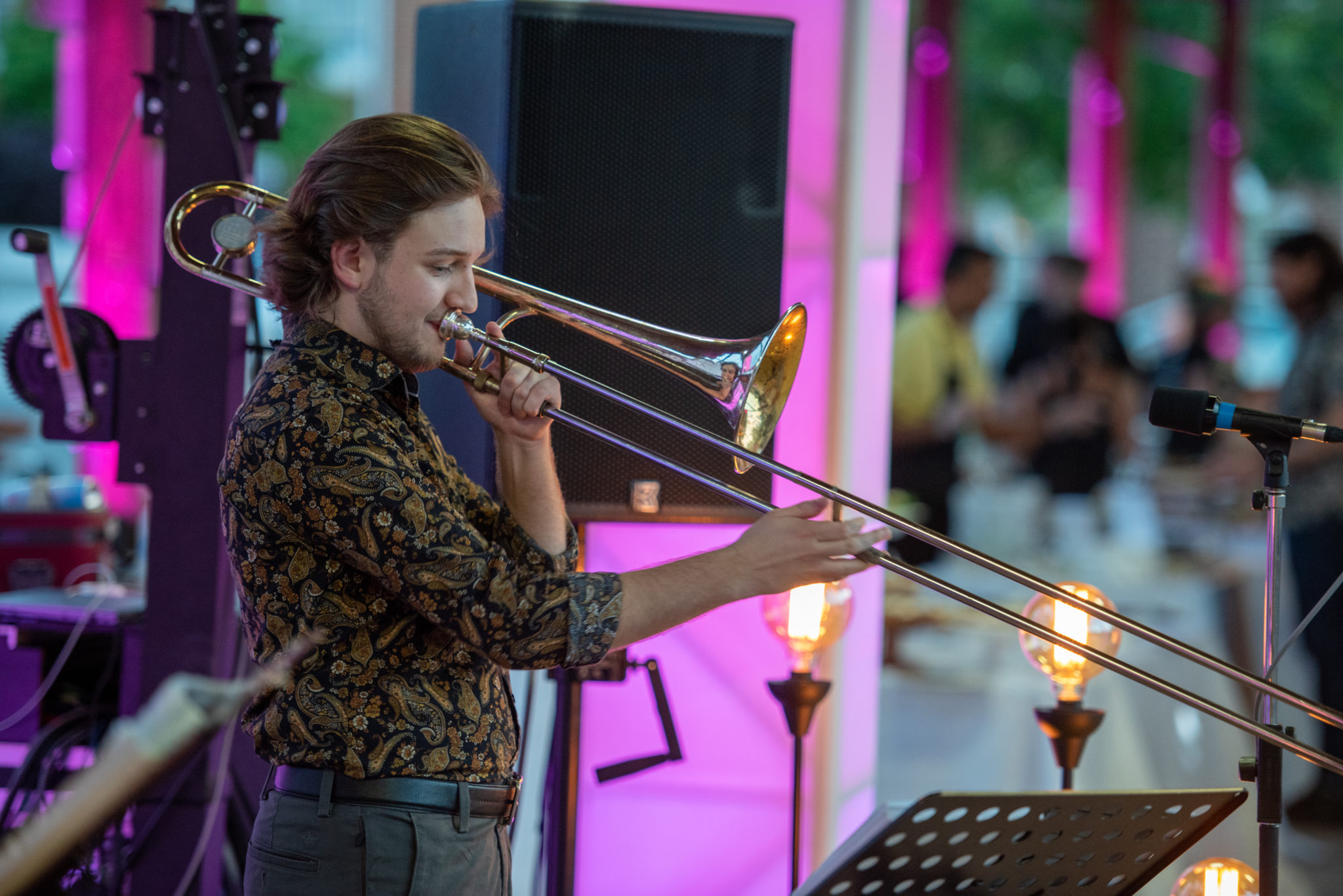 Partied Like it was 1999
If I've learned anything from my limited time here in Harrisonburg, it's that its citizens sure know how to party.  With 332 tickets sold to the event, it truly was a night to remember. The disco ball radiating throughout the pavilion and into the night sky was a sight to see; between the live music earlier in the day and the awesome DJ that kept the party alive well into the late hours of the night, the party never stopped. The dance floor was packed for hours with exuberant dancers and singers—not even the rain deterred these lively partygoers!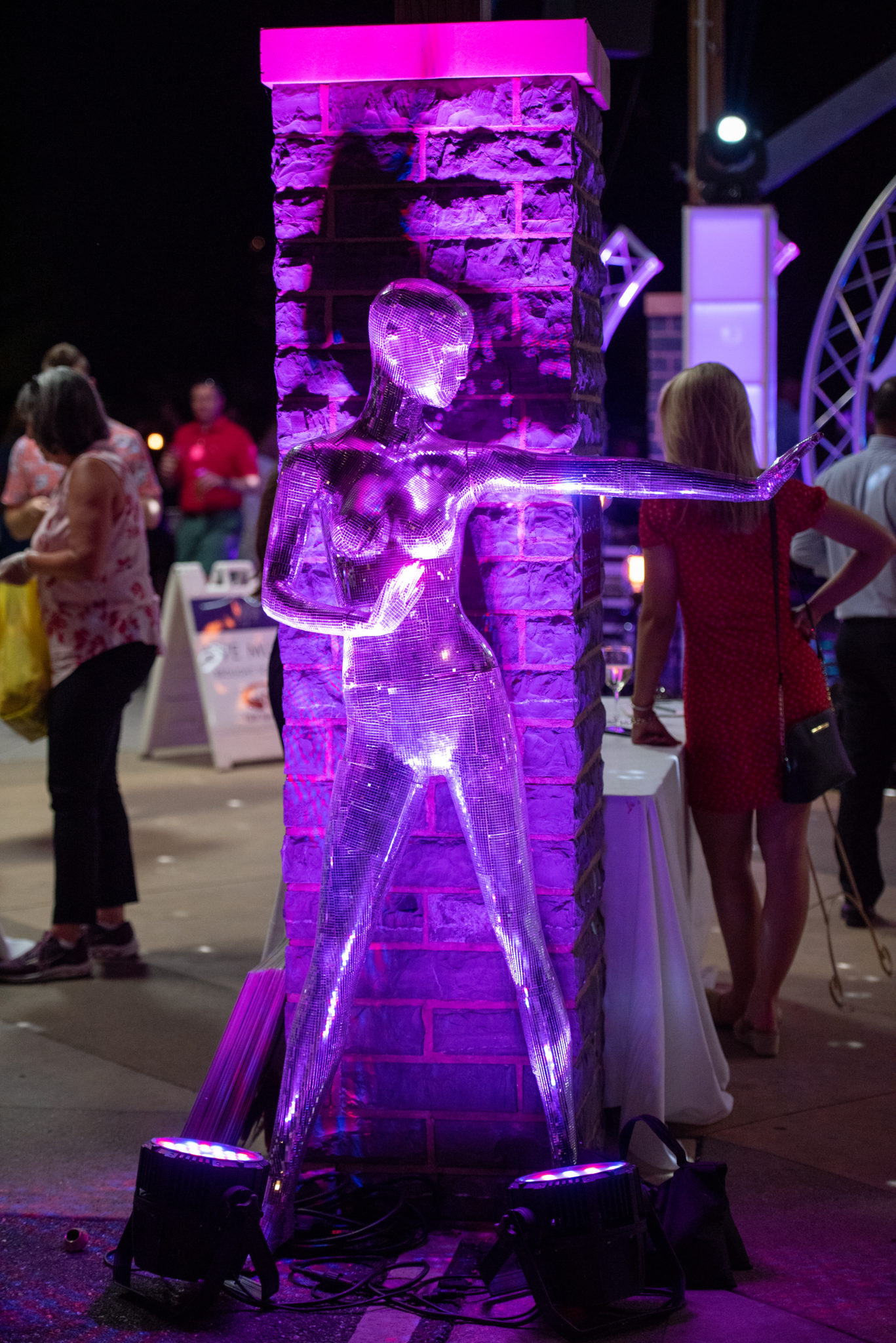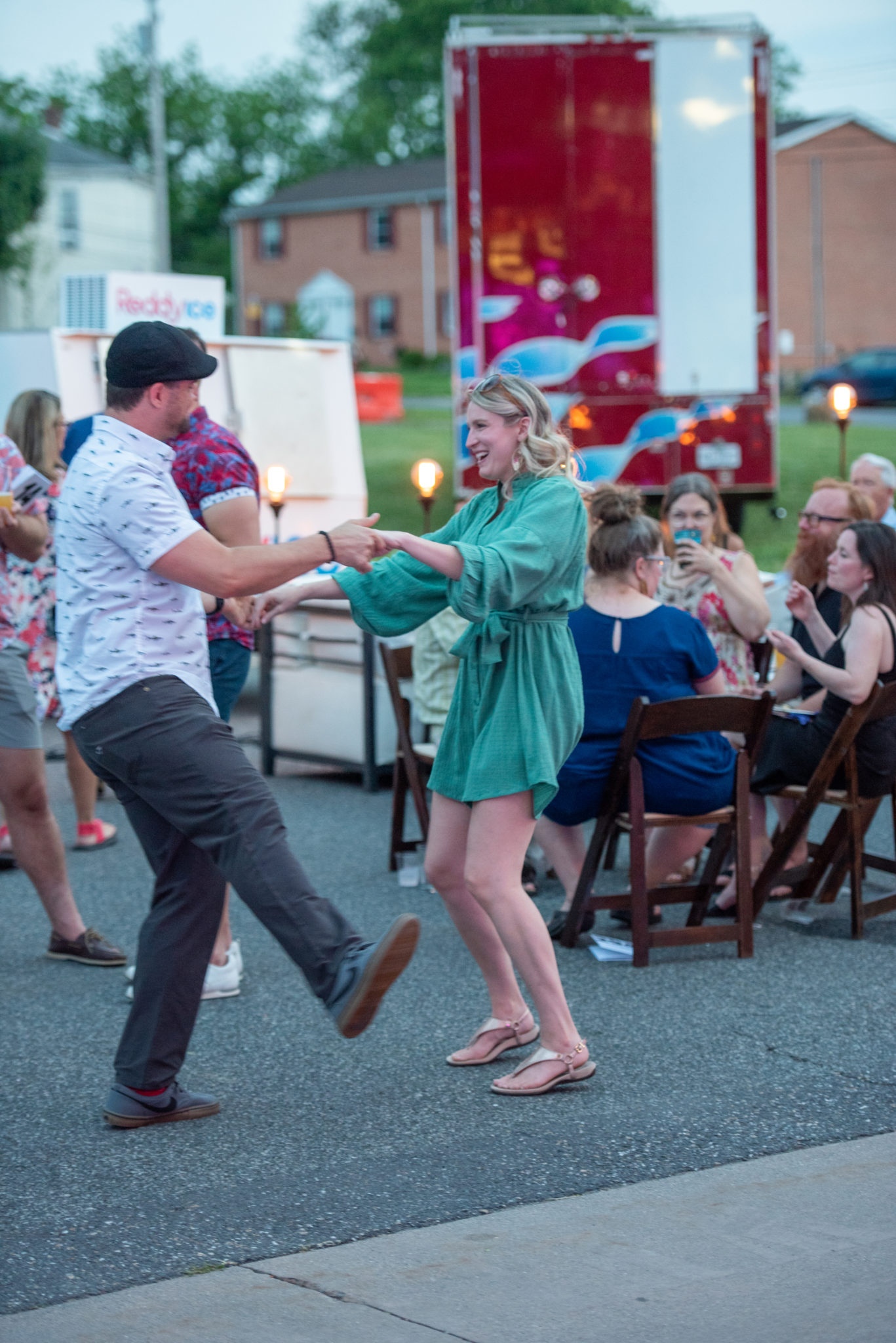 Thank YOU!
As a result of our wonderful donors, HDR was able to SURPASS our goal of $10,000 and meet a total of $10,128 dollars by the end of the night. This money will go towards our Downtown 2040 plan which works towards refining our city to increase: accessibility, arts and culture, development opportunities, housing and so much more. To learn more about the Downtown 2040 plan click here. Additionally, we're so appreciative of all the generous donors and their dedication to making Harrisonburg home; giving platforms will remain open until the end of the month so if you'd also like to contribute to improving our beloved city, click here! And don't forget to check out our Facebook Page to see all the epic photo booth photos taken that night!
And of course, a huge thank you is due to our sponsors for making the downtown Dinner Party happen. Can't wait to see everyone again next year!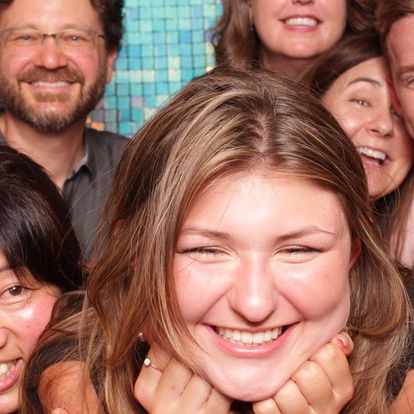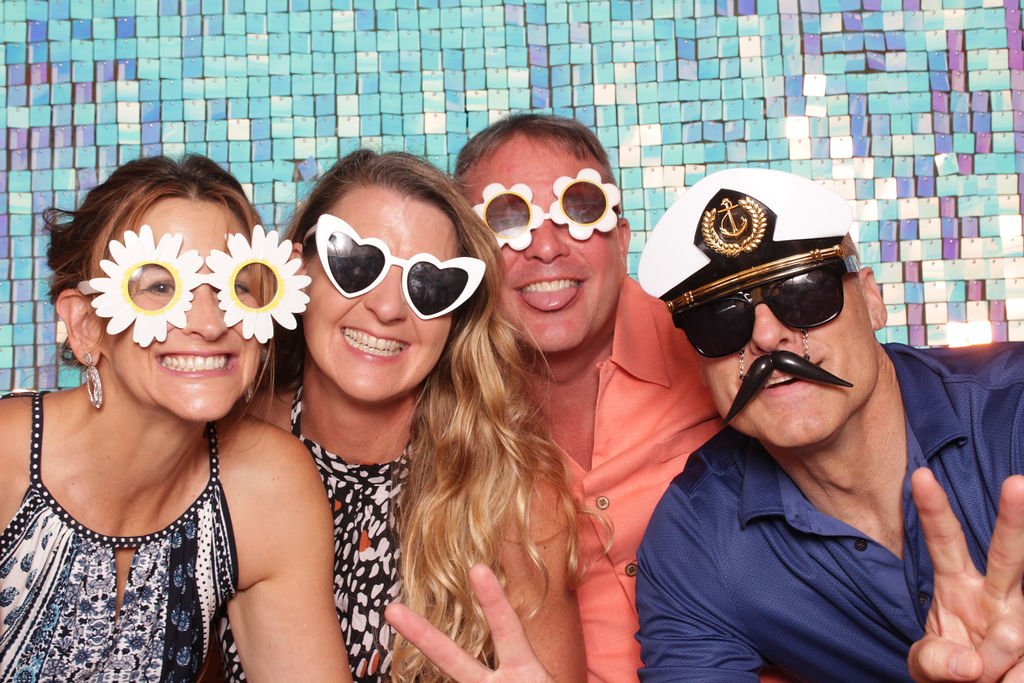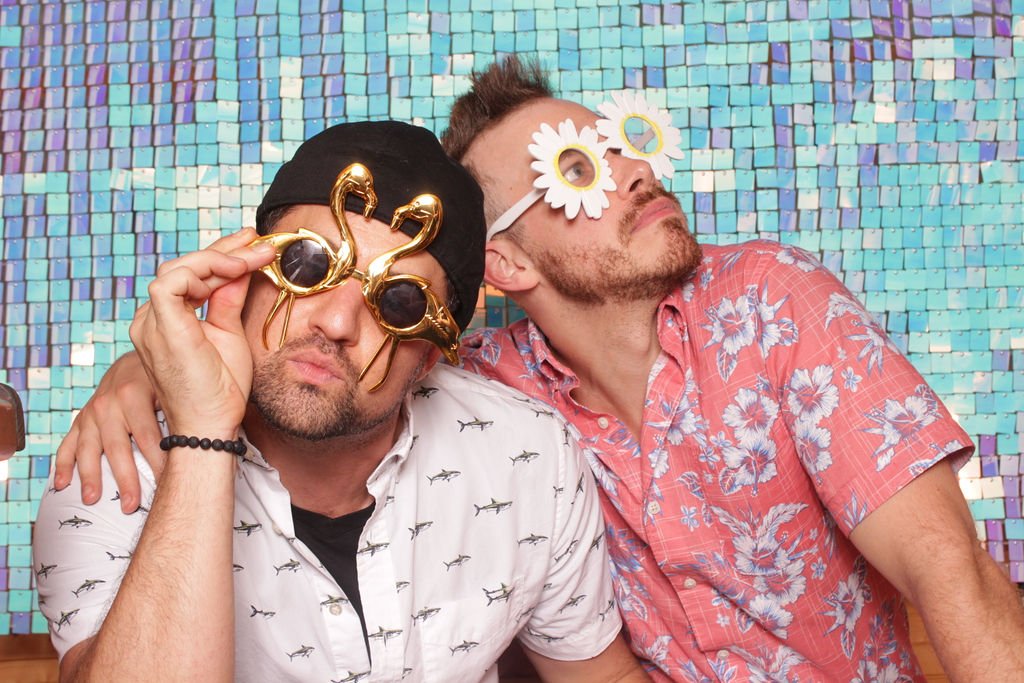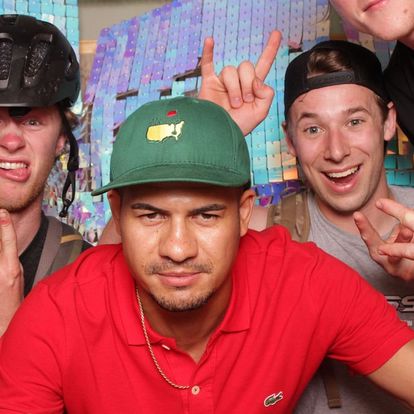 Thank you, Event Sponsors!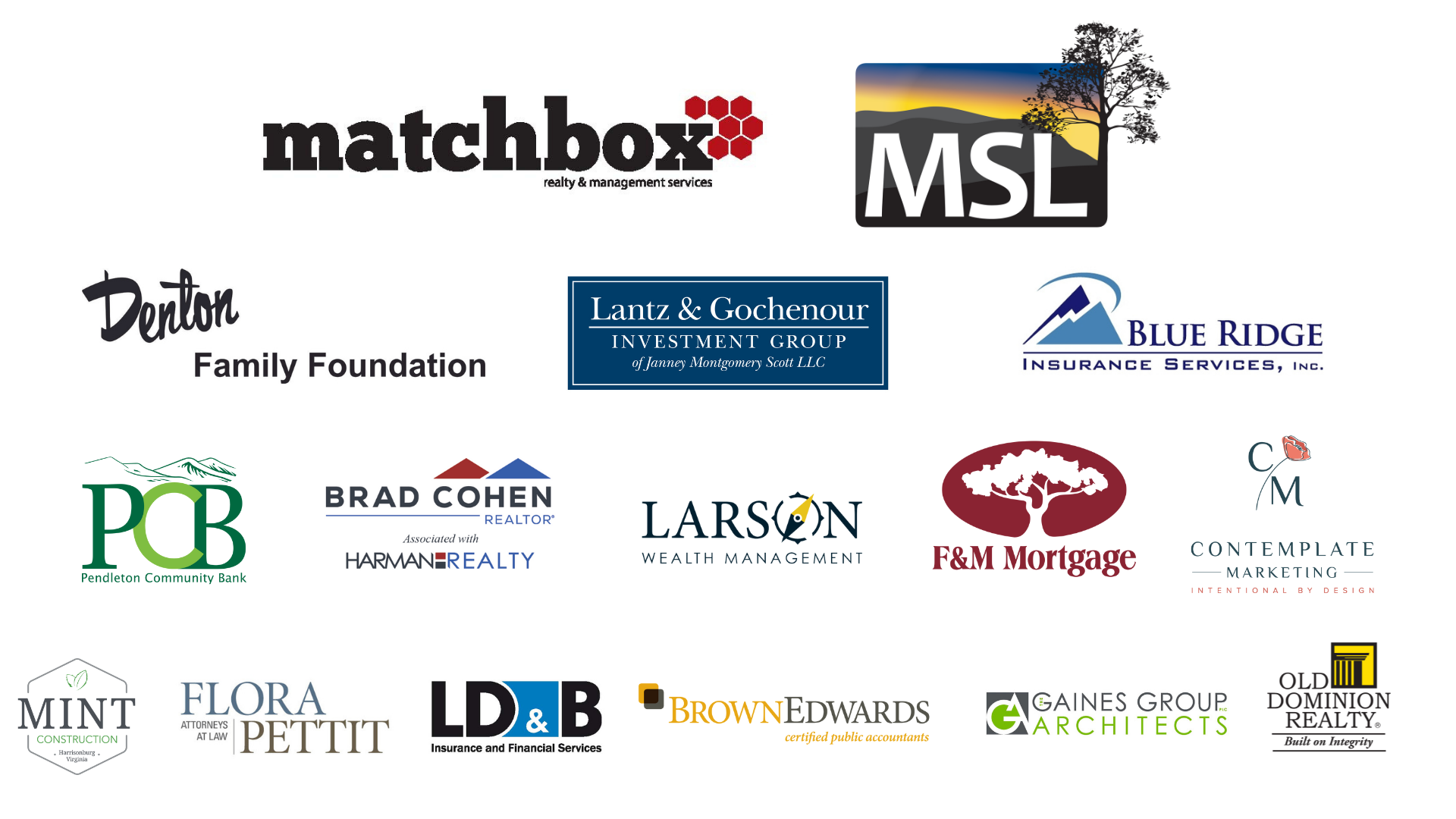 Check out our 2022 Downtown Dinner Party video recap by Reel Deal Films!