In the location many once associated with the family-owned store Horizons Gifts, a new dog is in town–or should I say cat? Opening this fall, Harrisonburg is welcoming its very first cat café, Aristocat Café!
So What Is It?
Originating in Taiwan in the late 90s, the concept of a cat café is a generally new phenomenon growing in popularity all over the world, especially here in North America. Amanda Atwell, the visionary behind the project here in Downtown Harrisonburg, expresses her desire to combine two of her favorite things: tea and felines. Patrons can come into the Aristocat Café to purchase locally sourced food and beverages and are given the opportunity to play with the lovely cats who are awaiting adoption. Amanda is partnering with the Humane Society of Shenandoah County to make her business a foster home for cats in our area; Harrisonburg has no shortage of cats in need of finding their forever home. Amanda's goal in creating Aristocat Café is to provide the cats a safe space where they're capable of being fully and unapologetically themselves and in turn, potential adopters will be able to fall in love with their future fur-ever animal in their purest, and most natural state.
"We are their home until they find a home."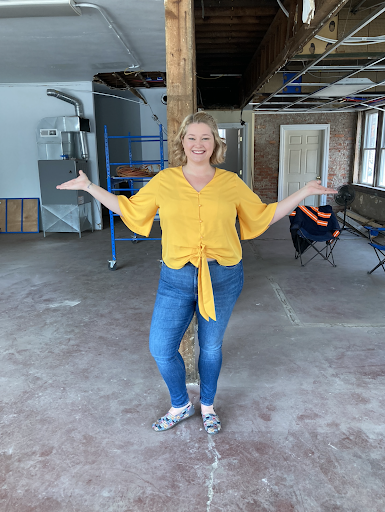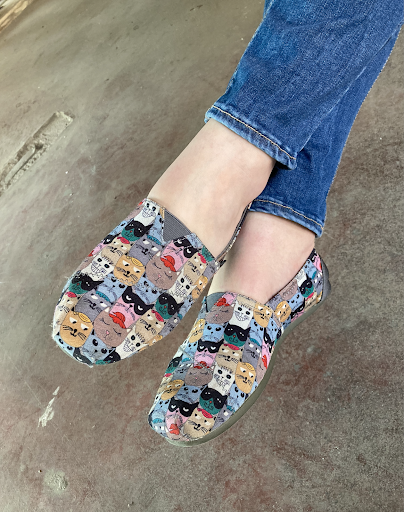 Get To Know the Name Behind the Business
Amanda Atwell is a mother of two who has lived in Harrisonburg her entire life. Atwell graduated from Dabney S. Lancaster Community College with degrees in the culinary arts, business, and hospitality food service management. Atwell went on to own her own catering business for ten years, "A Little Something Special" and has now decided to venture into the exciting and new world of cat cafés.  Atwell has been thinking about this concept for the past five years, ever since a trip to Scotland where she encountered her first cat café; being that she had worked in animal foster centers since she was sixteen and has a passion for the culinary arts, she became enthralled in the idea of putting the two together. Funny enough- Atwell herself is allergic to cats! This is where her interpretation of the traditional Cat Café comes into play–unlike many Cat Cafés around the world, Aristocat Café's goal is not to profit off our feline friends but rather to provide them with love and companionship whilst awaiting adoption. Atwell wants this space to primarily be a center for the community to come together. So that being said, Aristocat Café has a strong focus on the tea and culinary aspect of their space and will have the feline friends in a separate section of the café that patrons can pay to enter into. This permits cat lovers with allergies to enjoy delicious tea and pastries whilst enjoying the cat's presence through a glass window! Patrons can enjoy their delicious treats whilst knowing that the majority of the profit goes directly to the care and wellbeing of the cats.
"It's been a dream come true"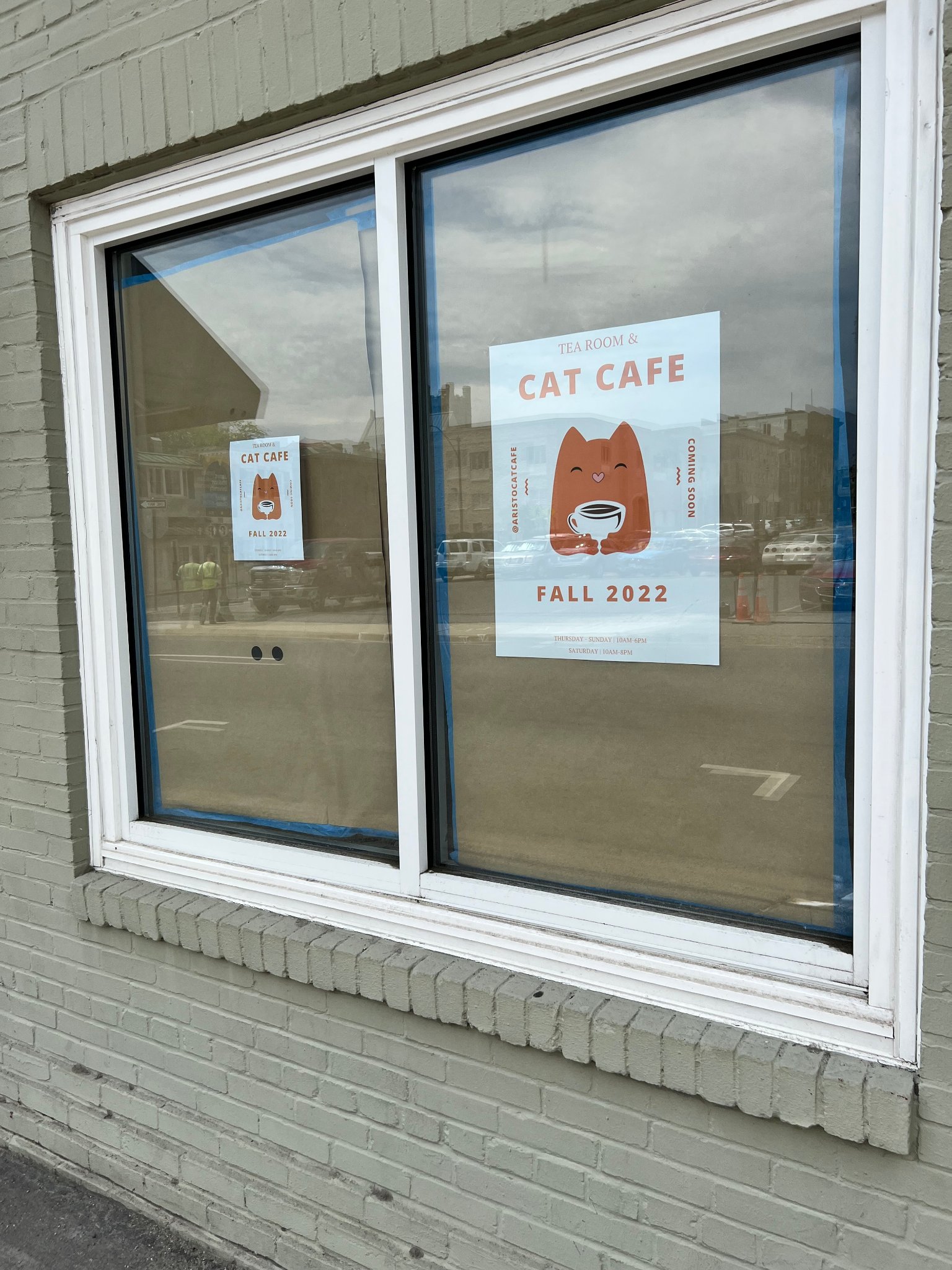 What's Next?
While construction is underway at 111 North Liberty Street in Harrisonburg, we can support Atwell and the Aristocat Café in the meantime by donating to her Kickstarter. All money raised goes directly to funding supplies for the cats. Find them on Instagram and on Facebook!
We can't wait to add Aristocat Café into our lovely community here in downtown!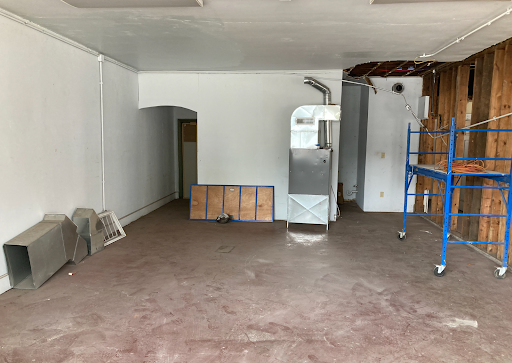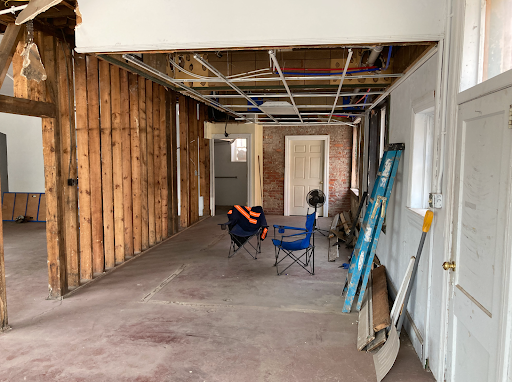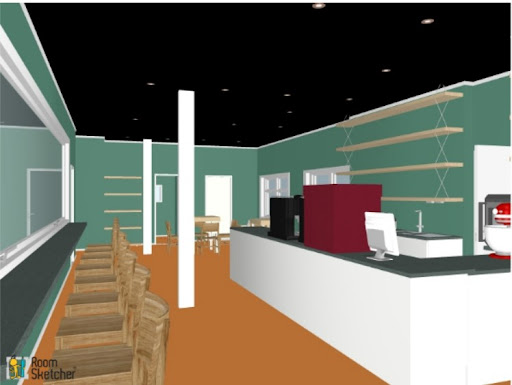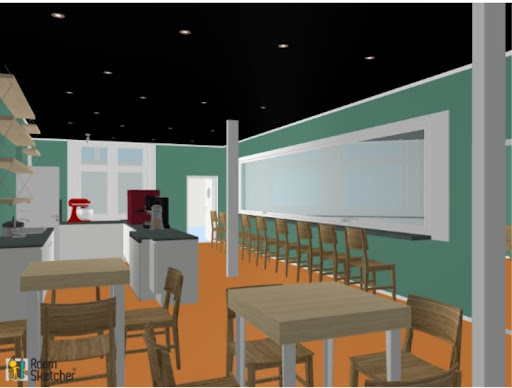 Pictured is the current state of the Café as it's under construction and a computerized model of what we can expect the café to look like once it's come to fruition!