Calling all problem solving finatics–do you have what it takes to solve the puzzle that makes up downtown's popular new attraction?  
Downtown Harrisonburg is ecstatic to welcome Escapism Escape Rooms into our community! Escapism is located smack-down in the middle between Wonder Skate Shop and Water Street Vintage; owners Sam and Suzanne have put together their efforts to make multiple unique and interactive rooms–each room combining technology and storytelling to fully immerse the guest in an adventurous experience!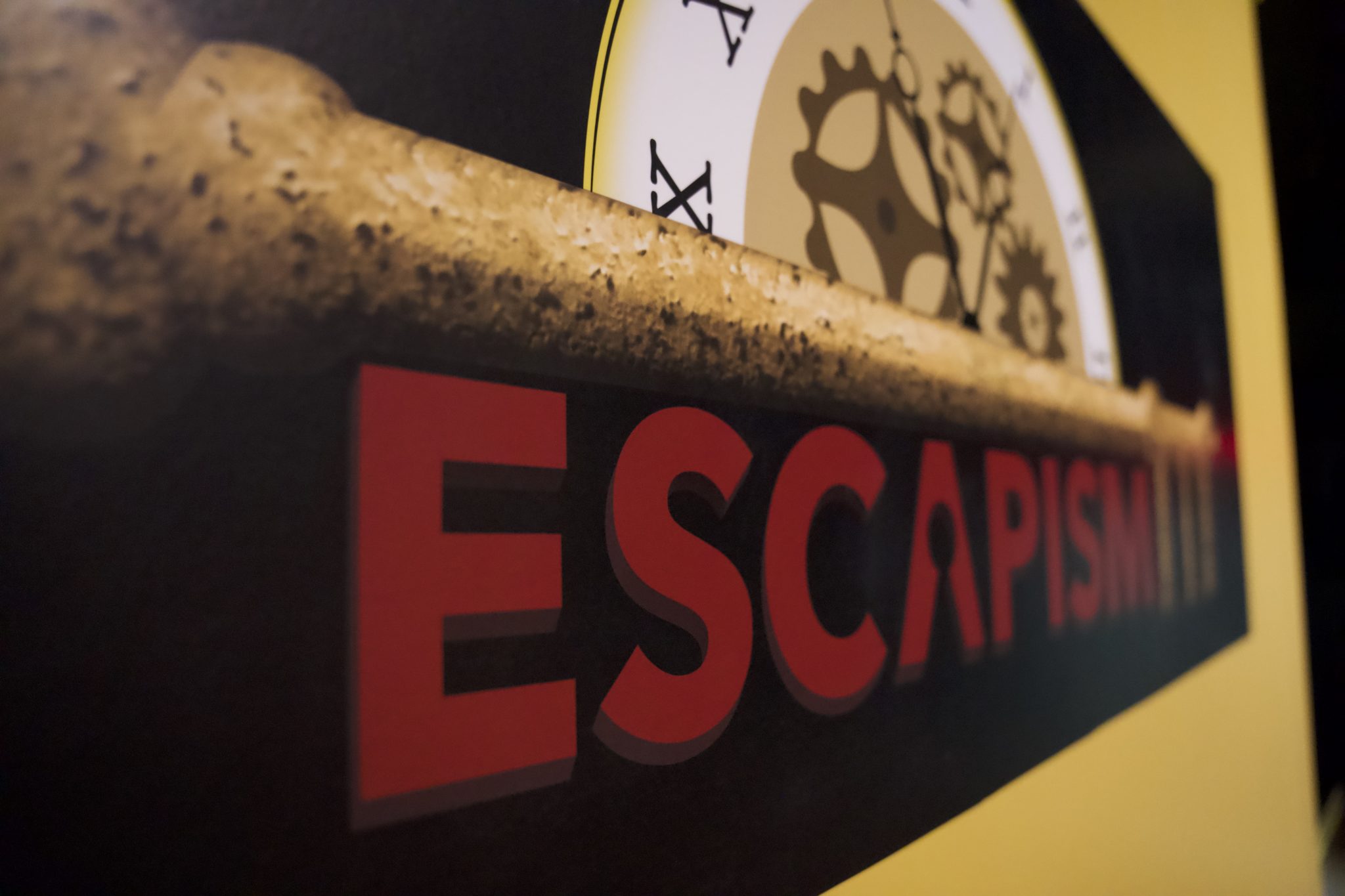 What is an Escape Room?
With origins in Japan in the early 2000s, escape rooms are designed to go beyond a typical video game experience and rather fully immerse the players into the game itself. With games ranging from 45 to 90 minutes, the players are tasked with a specific mission and are provided clues to help them beat the puzzle in the allotted time. According to Lisa Spira analysis of the July "US Escape Room Industry Report" from the Escape Room Artist website, there are only 1,900 Escape Rooms in the United States. As a result of the Covid-19 pandemic and it's disastrous effects on small businesses, there has been a resounding 8.5% decrease in escape rooms in the US over the past year. So how lucky are we to have one in our very own Downtown Harrisonburg!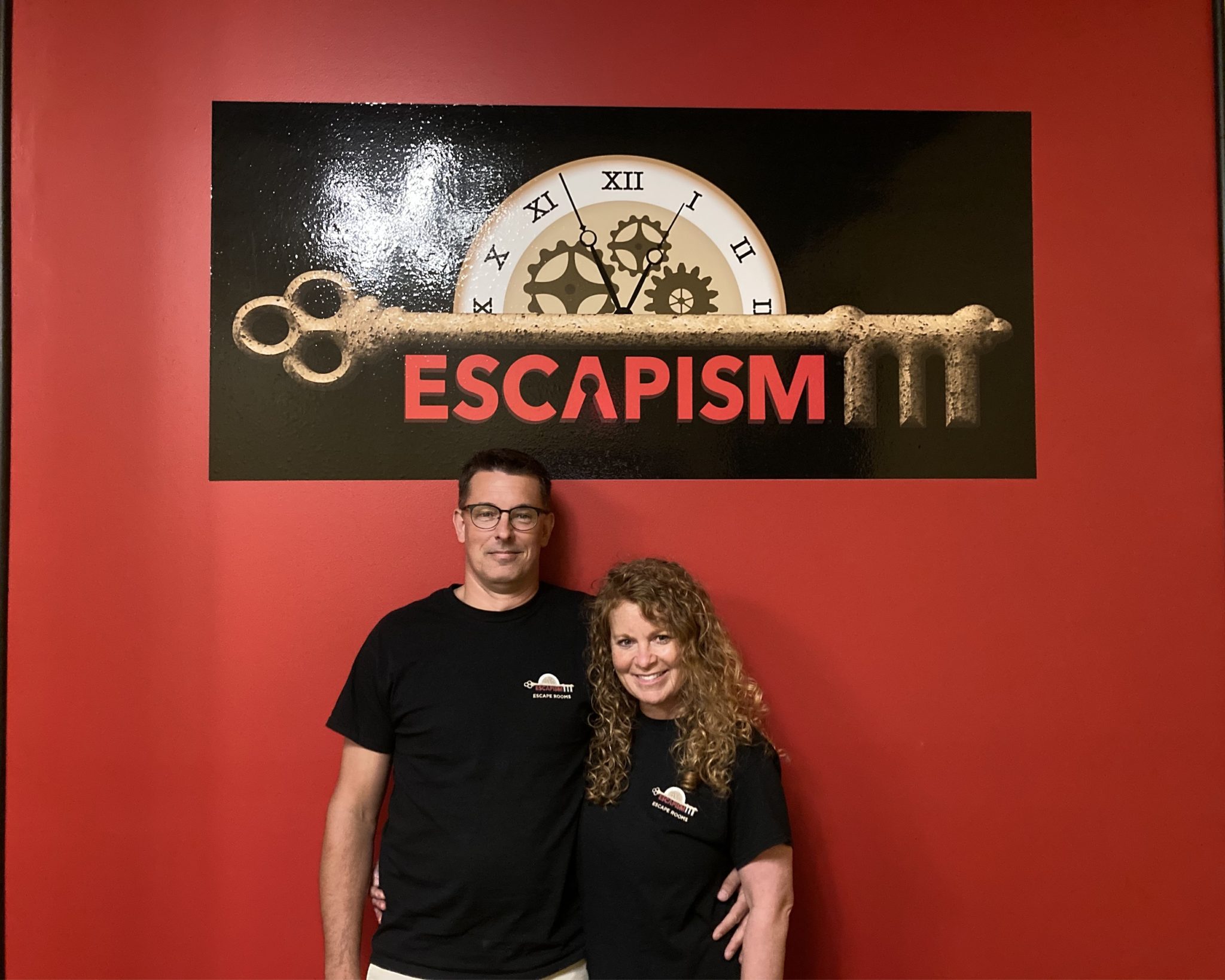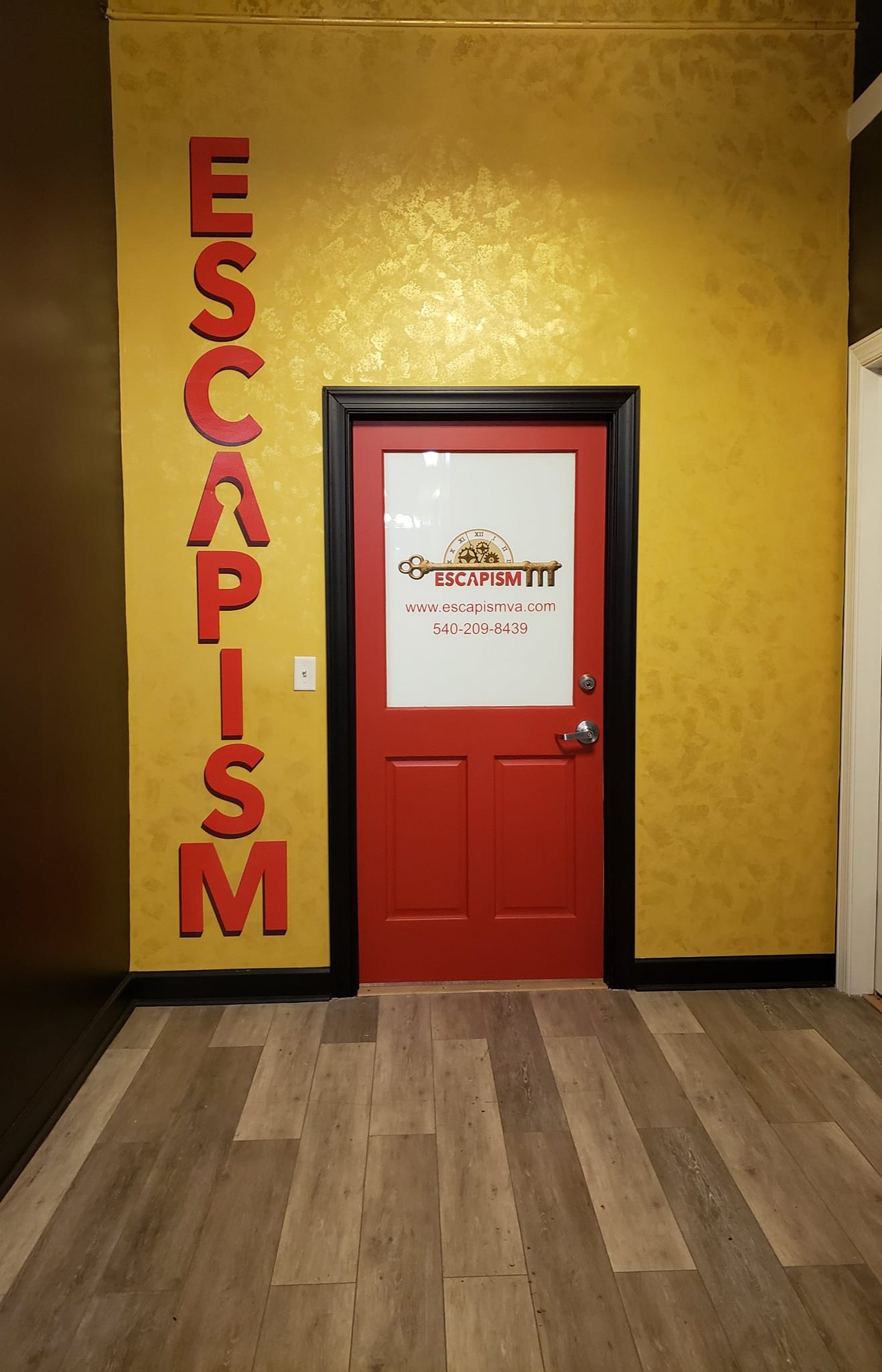 Meet the Names Behind the Business
Fiancés and owners Sam and Suzanne are escape room fanatics themselves. Sam, a Harrisonburg native, tells us that he has had this project on his mind for the past six years! Sam worked with Destination Imagination–an organization that teaches children to be creative and effective problem-solvers–and while trying to brainstorm ways to fundraise, he was introduced to the idea of an escape room. As they say- the rest is history! Sam became enthralled with the idea of creating his very own escape room and his dreams have finally come to fruition. After the two came to the decision to open up their own business in October of 2021, the couple wasted no time getting to work. Just a mere two months later, the two finalized on the property at 29 W Water St., a space that many once associated with Digico. And they've been in business since the weekend of June 18th, 2022! Although the two didn't initially consider downtown Harrisonburg, when they toured the open facility they knew they'd found their home. 
Couldn't have asked for a more perfect place." Suzanne tells us.
Sam or the, "puzzle guy" as Suzanne refers to him as, comes up with all the puzzles himself. He tells us that it's, "more of a challenge to build one than to complete one" yet he's found his niche in creating these elaborate and creative puzzles. In our interview, Sam explained how many escape rooms struggle to create, "a good puzzle flow" which is why he spends so much time designing his rooms to ensure the guests are not just completing a puzzle, but rather being immersed into a story! The two dream that Escapism will soon be a focal point of our downtown community and that in the coming years they will be able to expand to additional locations.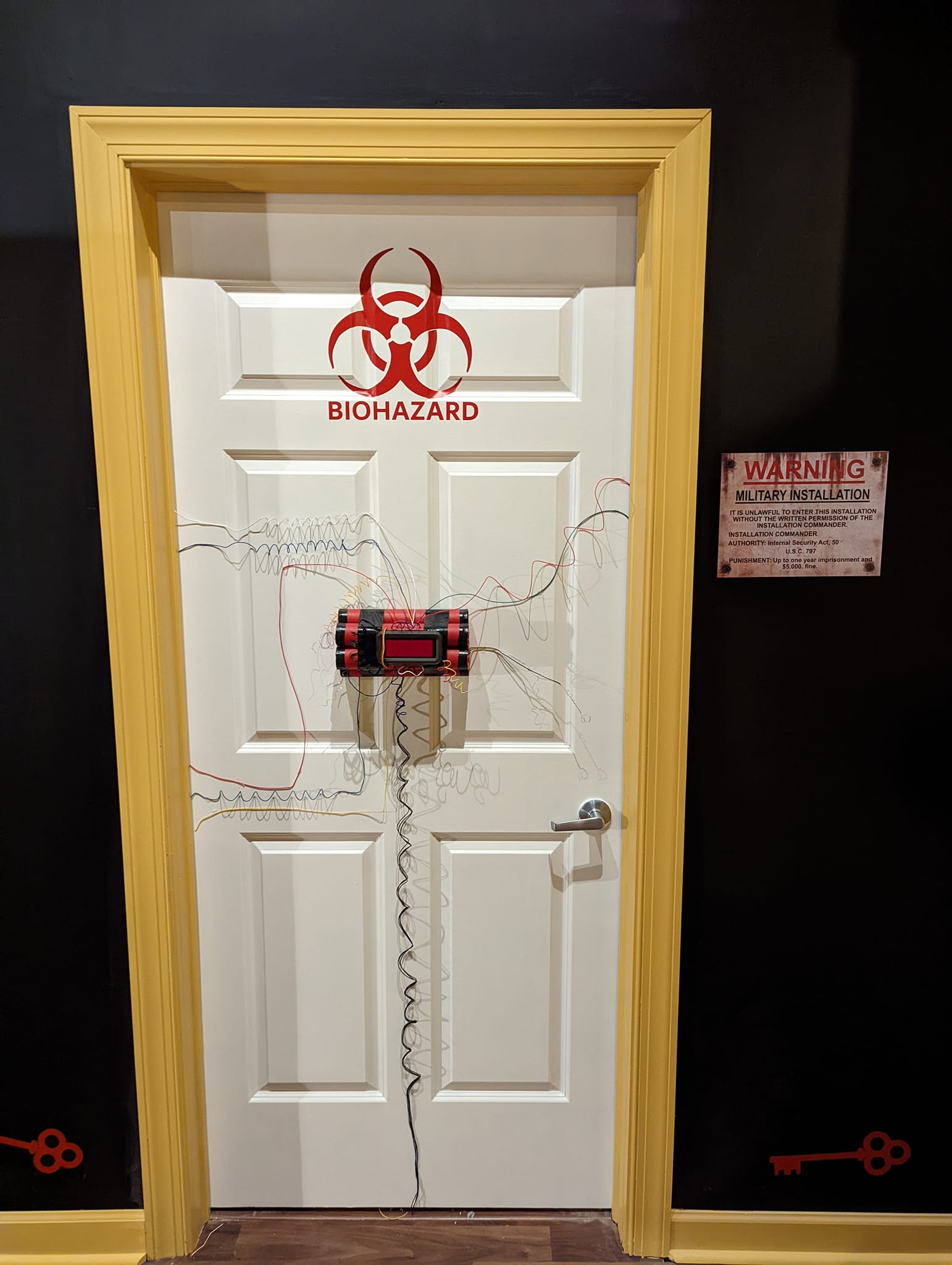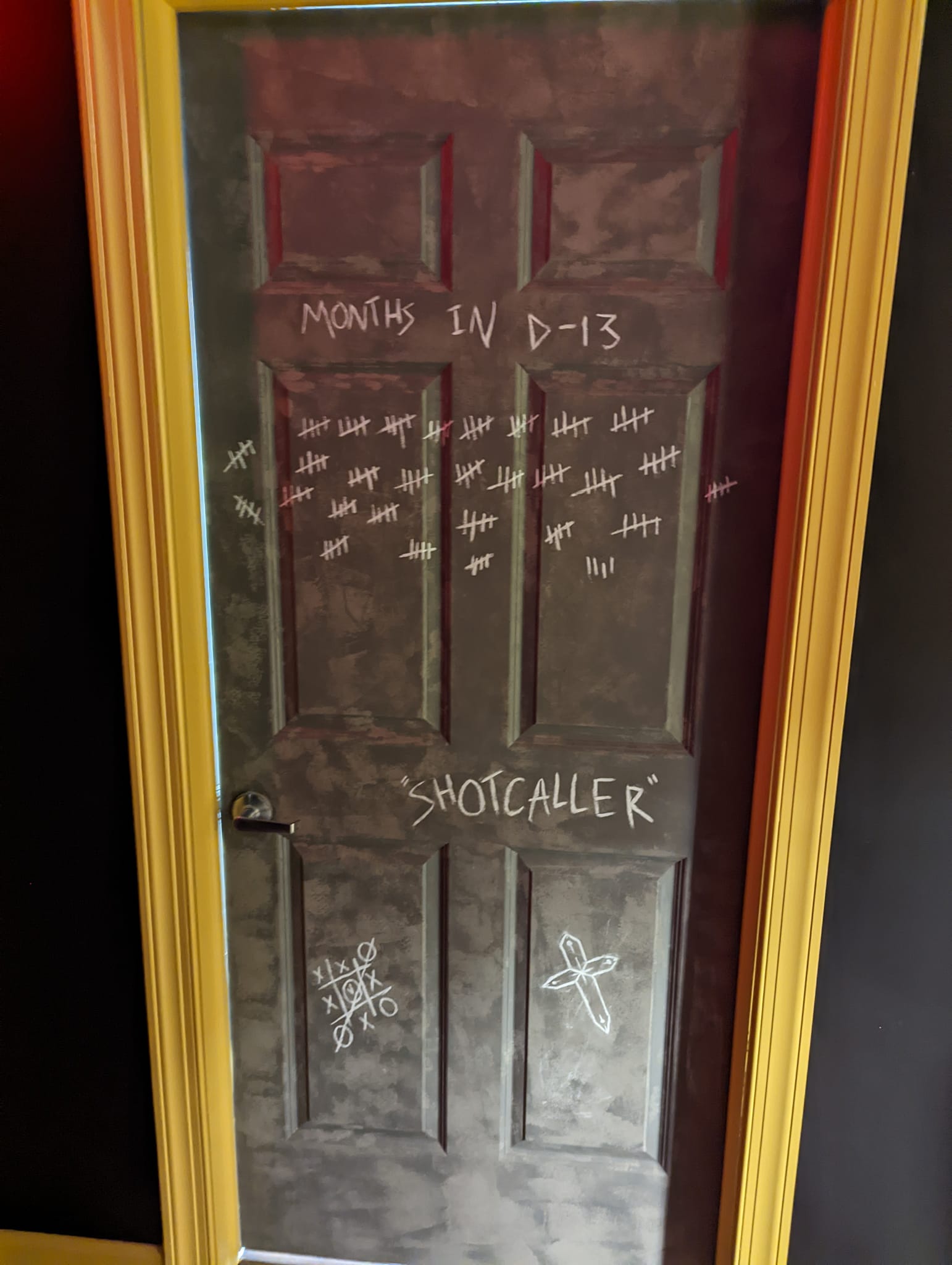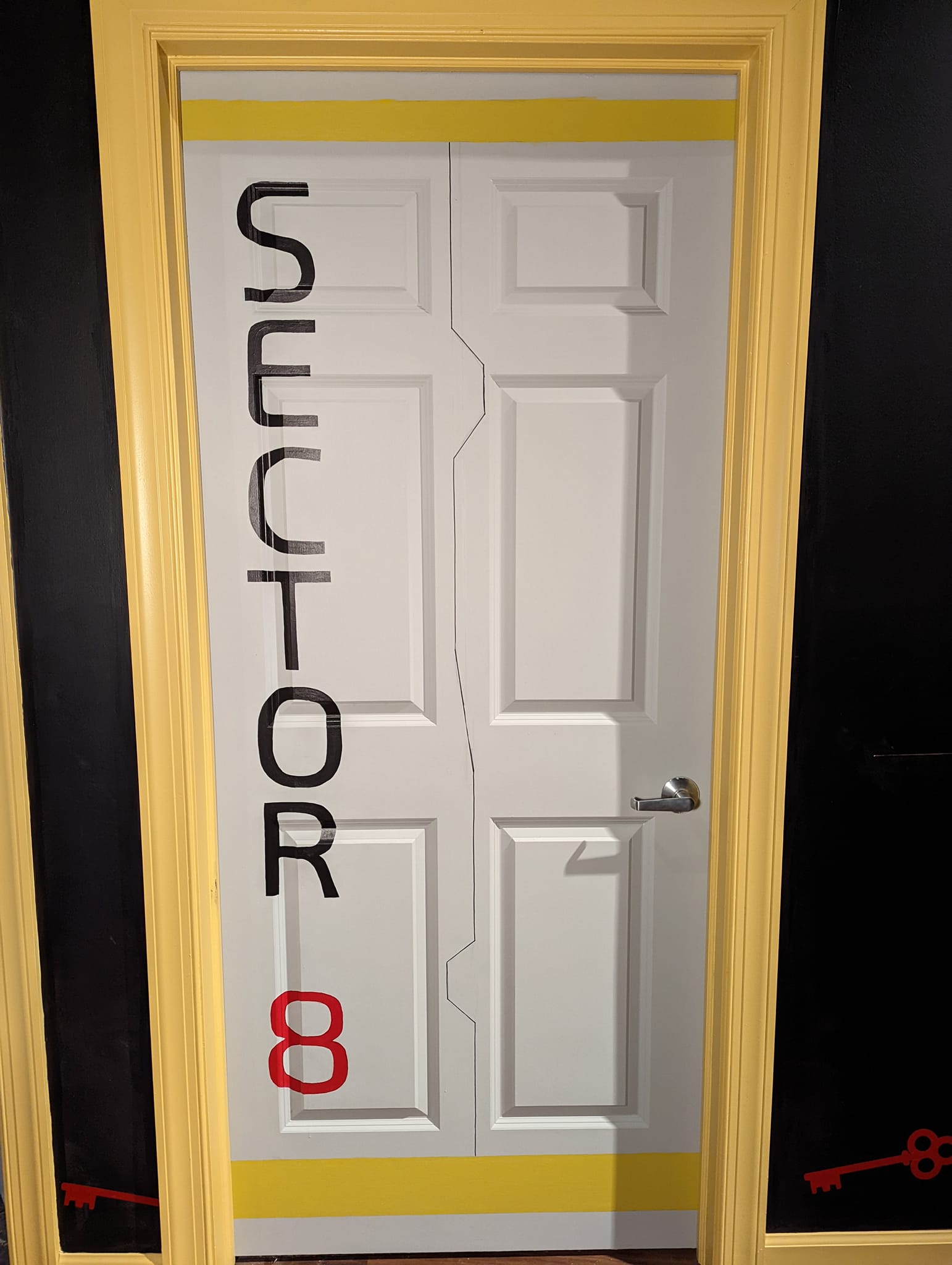 Pictured above is the entryway to three of  Escapism's four current attractions. From left to right is, "Toxic Attack", "Shotcaller", and "Breathe".
Learn About the Rooms
As of right now, Escapism has one room that is open and ready to be played but don't fret-another one is very soon to follow! The current room, "Shot Collar" submerges you and your problem-solving companions into a prison cell where your goal is to escape within 60 minutes–or else! Are you up for a challenge? Owners Sam and Suzanne tell us that only 1 out of 5 groups are able to complete the rooms! Shot Collar is currently ranked 4 out of 5 on the difficulty scale and soon we can expect  "Three Nights of Terror", the most challenging of the four rooms, to open up to the public. This 90 minute room, rated 5 out of 5 on the difficulty scale, subjects the participators to 3 (simulated) days where your goal is to figure out the puzzle before the sun sets and the night takes over! In the upcoming months we can expect more rooms to open up that prove easier to solve.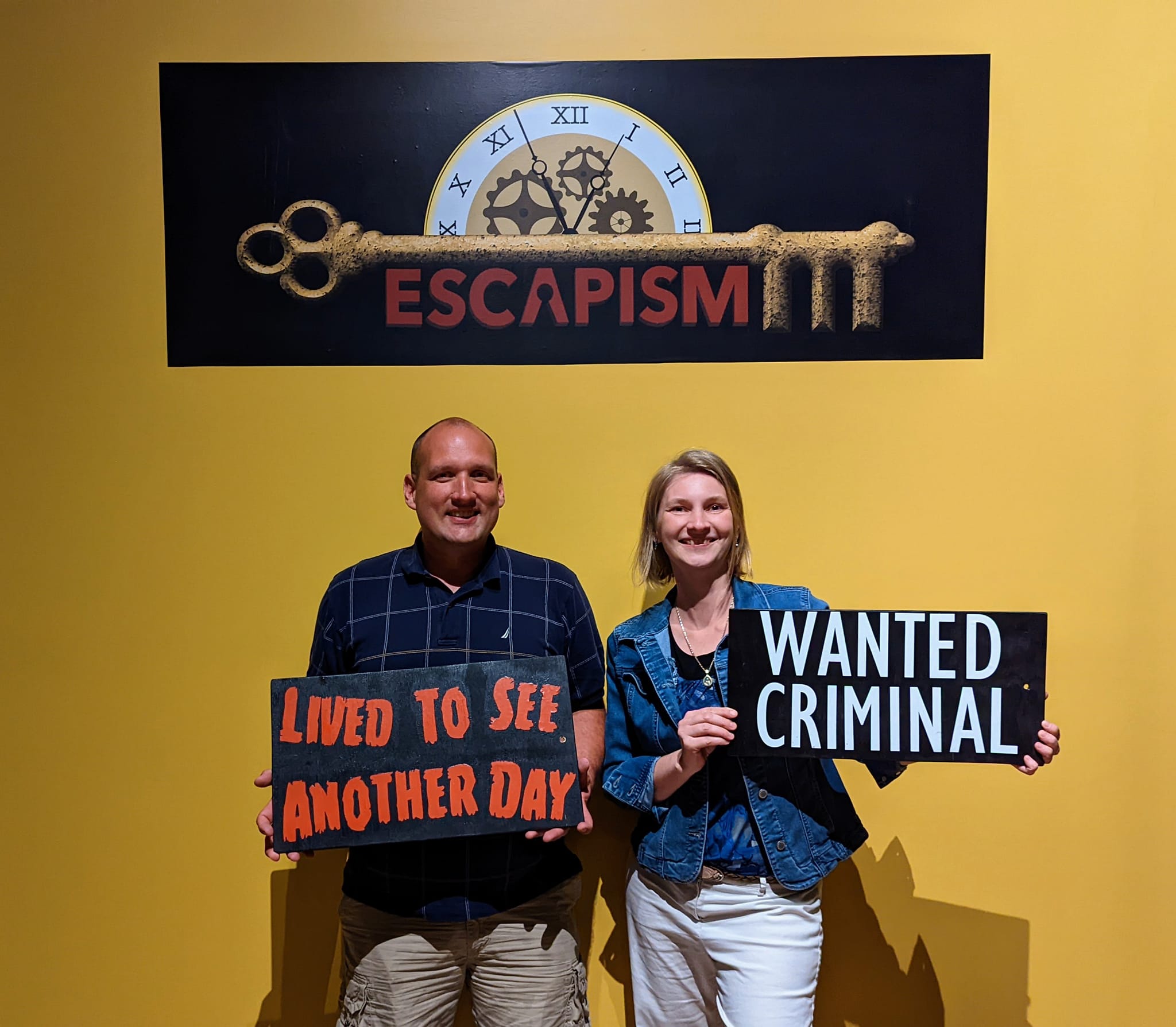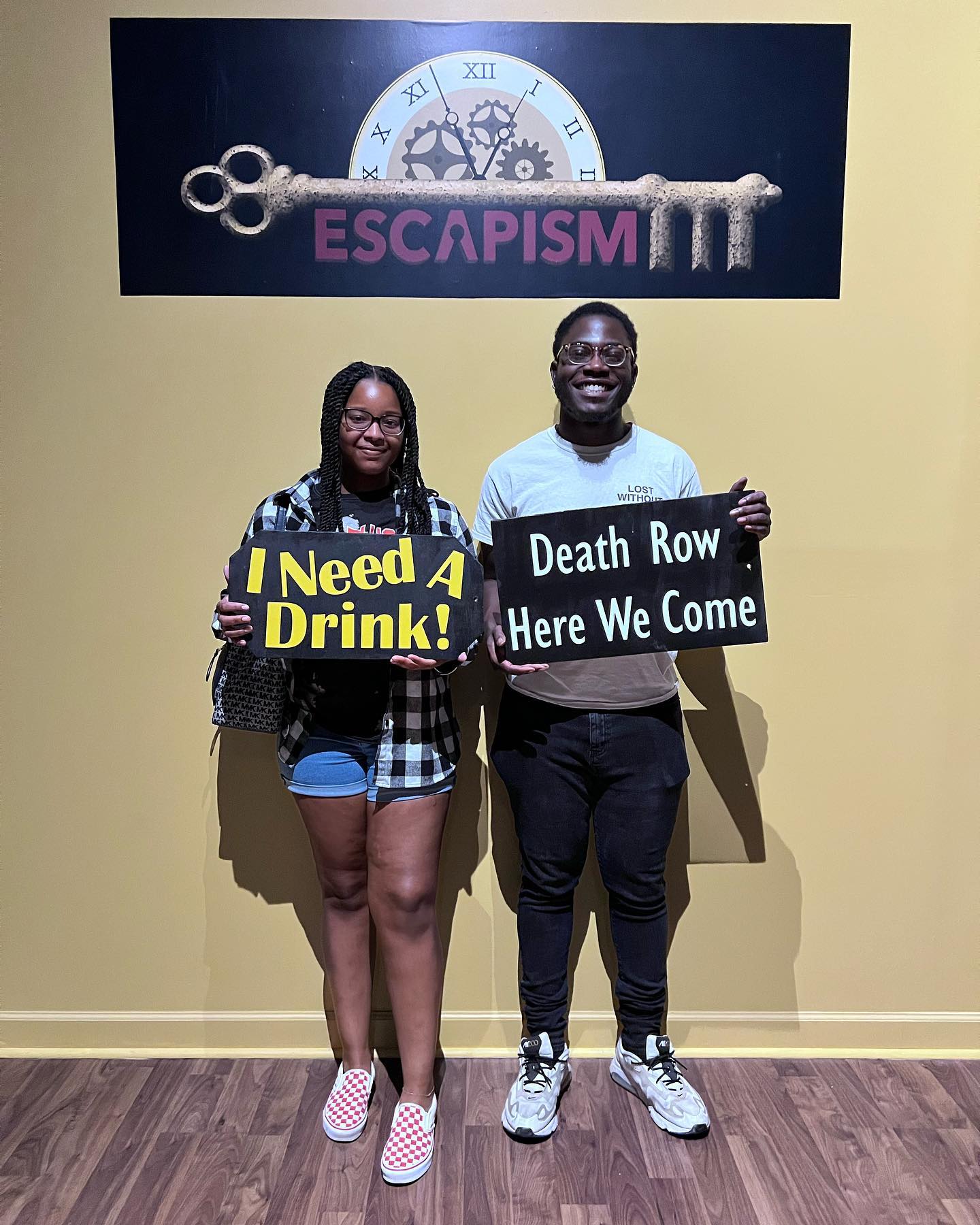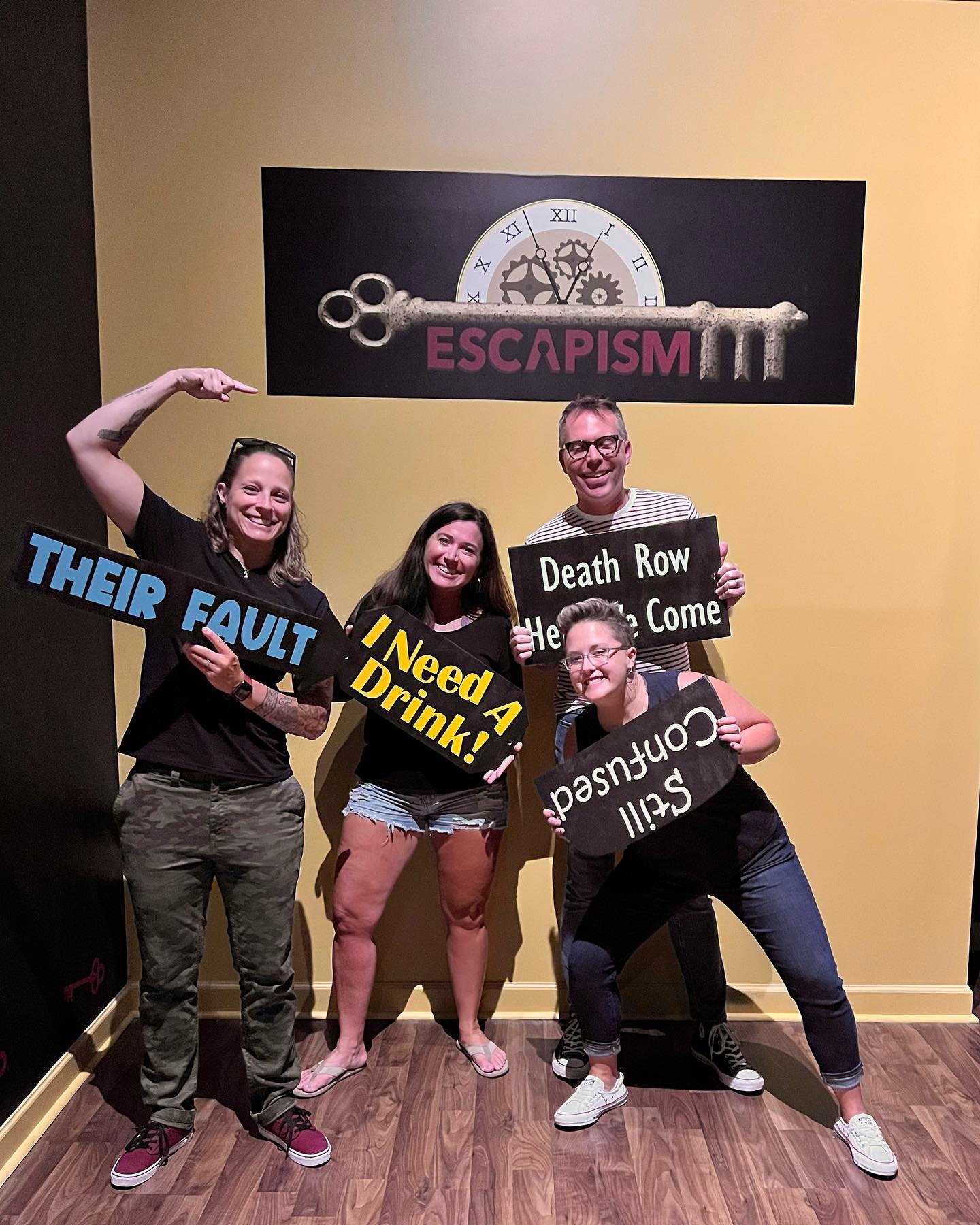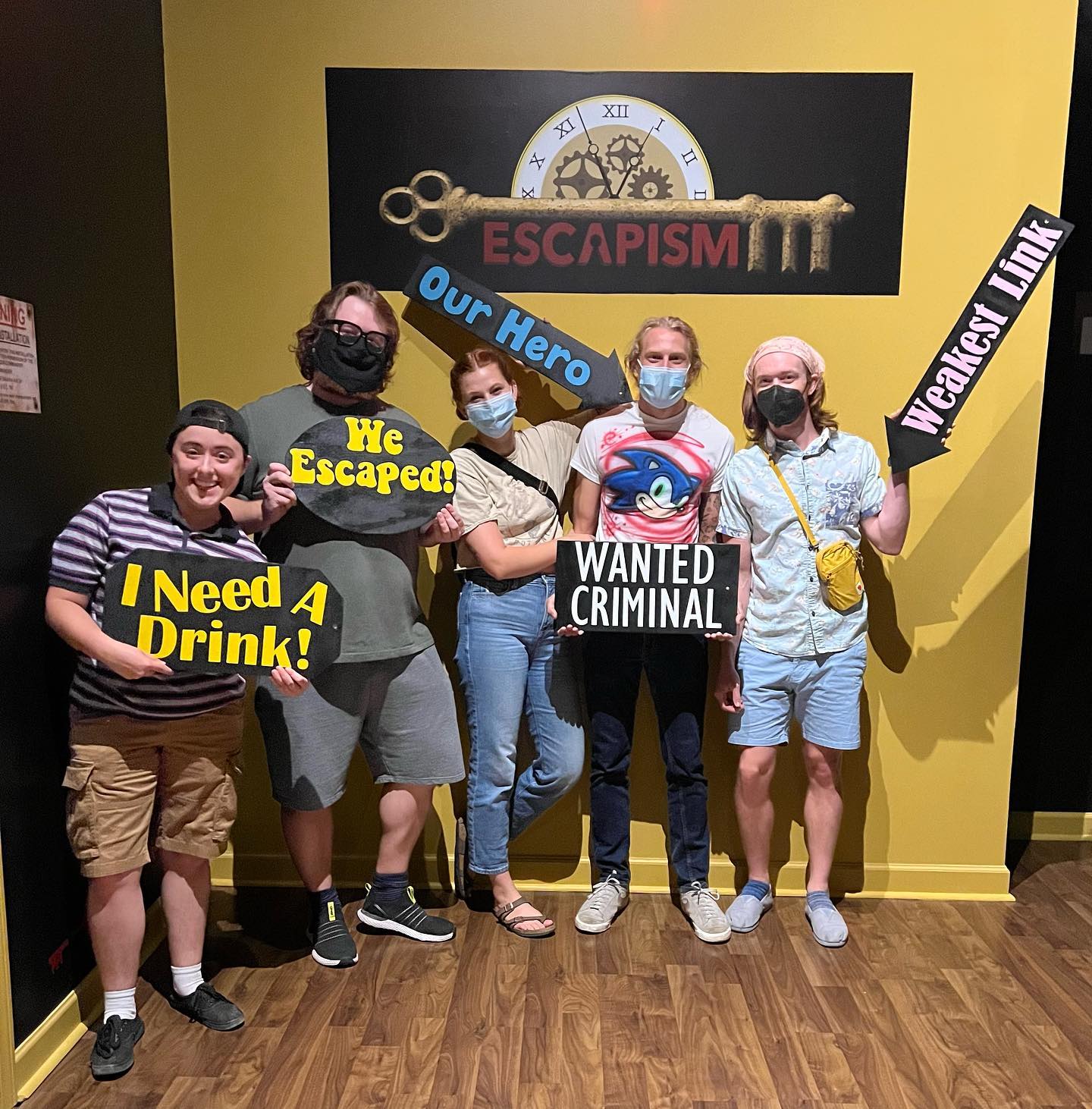 Join the Escapism photo wall by attempting one of their available rooms! Good luck problem-solvers!