Even during the pandemic, the friendly city of Harrisonburg has seen several stores open and flourish, one of which being Mary Yoder's Dart Resale and Trade store located on South Liberty Street. Downtown, one can find a few secondhand clothing stores, but Dart is the first to really take off with the buy-sell-trade system Yoder utilizes. 
Yoder came to Harrisonburg to study art and graphic design at Eastern Menannite University. She moved back to her home in Oregon shortly after for her teaching license and taught art for about ten years. It was during her teaching career that she decided to move back to Harrisonburg in 2013 and focus her creative energy elsewhere. 
I've kind of been back and forth," Yoder said. "I'm in Harrisonburg now for good."
Yoder began "treasure hunting" for clothing items at thrift stores and secondhand clothing websites on the weekends while still teaching.
"I always had the dream of opening a secondhand clothing shop and so I finally said 'I'm going to do it,'" Yoder said, with a laugh. "To start the store I sourced all of it. I collected things from up and down 81. I went thrifting everywhere."
As she collected more and more inventory, Yoder began searching for places to sell the items. Having been on a mailing list for local artists, she got a message about a pop-up art market and got an idea to bring her clothing racks instead.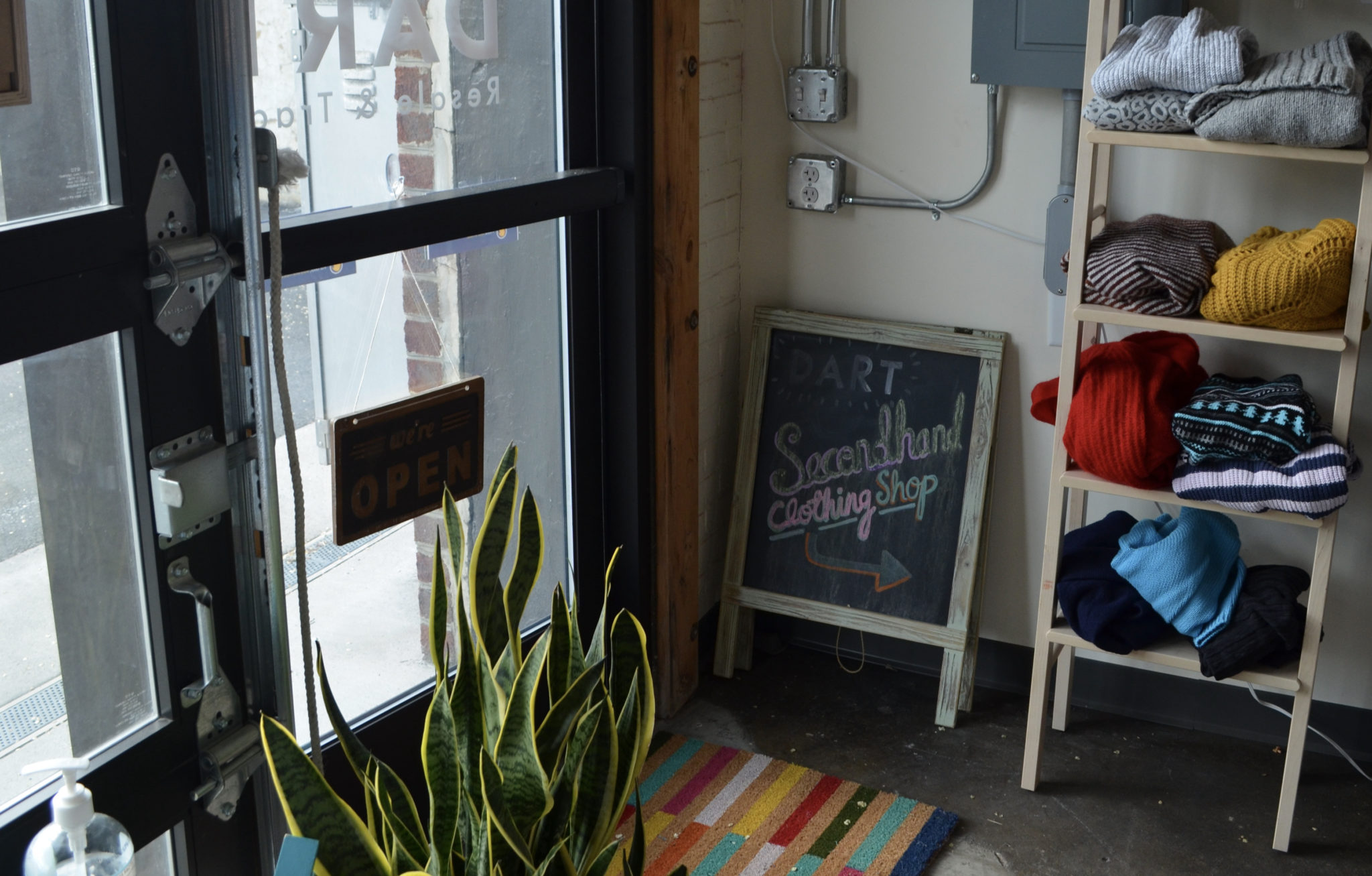 "[The listing] asked for artist ventors and I said 'well, I'm not selling art, but could I sell secondhand clothing?' and they said yes," Yoder explained.
After meeting success at that first pop-up, Yoder set up her store in Agora Downtown Market during the last four weekends of 2019. This too met huge success, and Yoder decided to put in her notice with her school to work on the store full time. In March, as she was preparing to end the school year and open her store, the pandemic hit.
I knew I was opening a store and when the pandemic hit, I thought, 'well, I guess I'm still opening a store," Yoder said. "There was so much momentum [with this project] and then this spot became available and everything fell into place."
After some renovations, Dart Resale and Trade officially opened in October of 2020. Growing up in Oregon, Yoder was surrounded by second hand clothing stores that served as inspiration for her business. There were many secondhand clothing stores in Portland where people could buy and sell clothing items. Seeing this format is what inspired her to start a similar business out of Harrisonburg.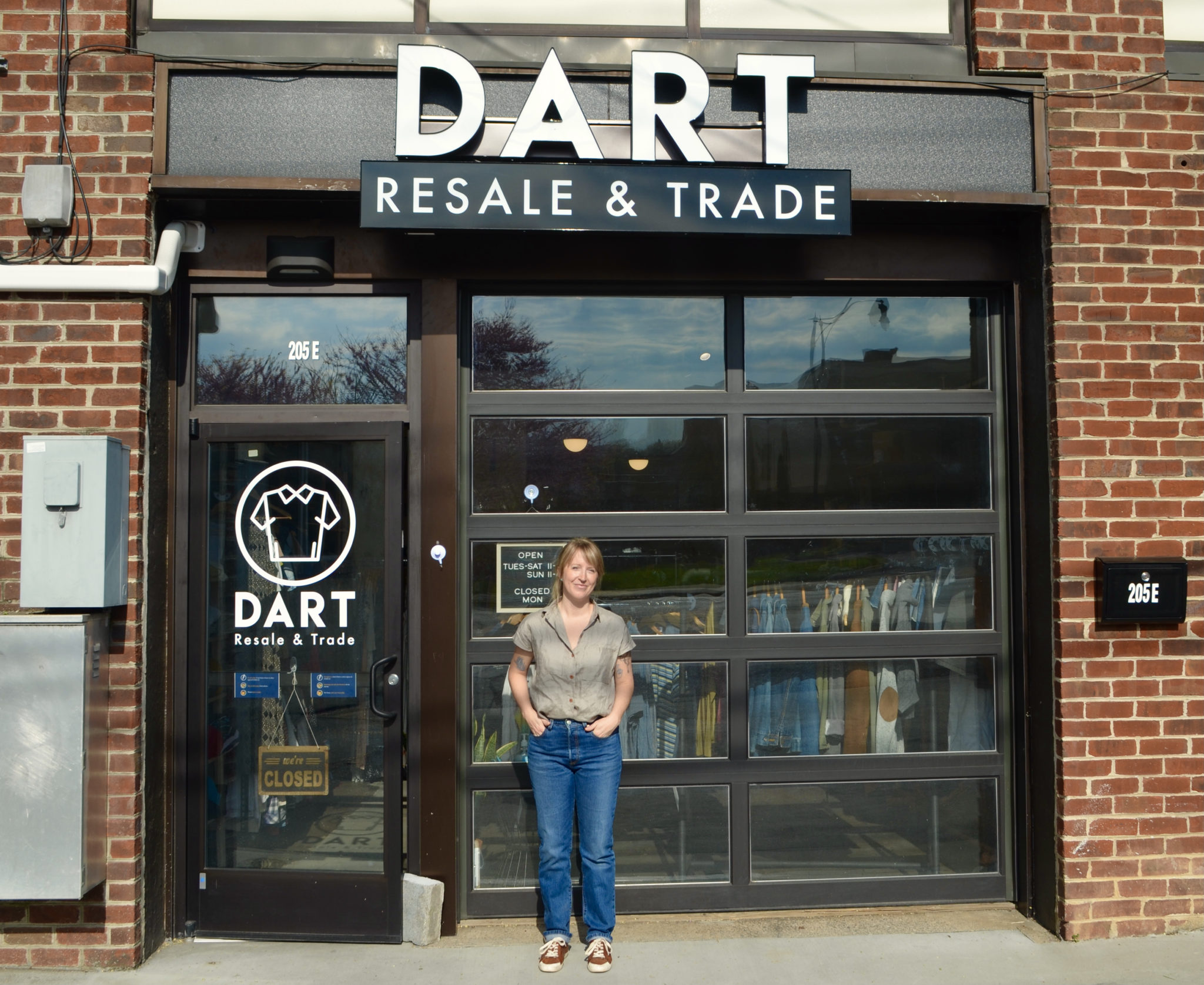 I thought something like this in Harrisonburg would do really well," Yoder said. "We do have some places where you can sell clothing but nothing exactly with this model."
When entering Dart, it is obvious that the store has a very "curated feel". The items in there are bought or collected by other individuals or thrift stores. Yoder said that the store being only five hundred square feet really forces her and her team to be highly selective when taking items. They work daily to decide what items will fit the feel of the store. The setting is almost magnetic, and you can always find the store bustling on the weekends with visitors and locals alike. 
Yoder's model for a secondhand clothing store was one filled with innovation. She recalled the risks she took in opening the door, especially during the pandemic, but encourages other entrepreneurs to bring innovative ideas to their own communities. 
"Ask lots of questions and seek advice," Yoder advised. "Know that there are a lot of free resources in our community."
She explained that she worked with a small business development center when she was crafting the opening of her store, which served as a huge asset in building her knowledge of what she was getting into. Yoder also took a course through Harrisonburg Economic Development called "Launch" which helped connect her with other entrepreneurs and provide her some skills she utilizes to this day.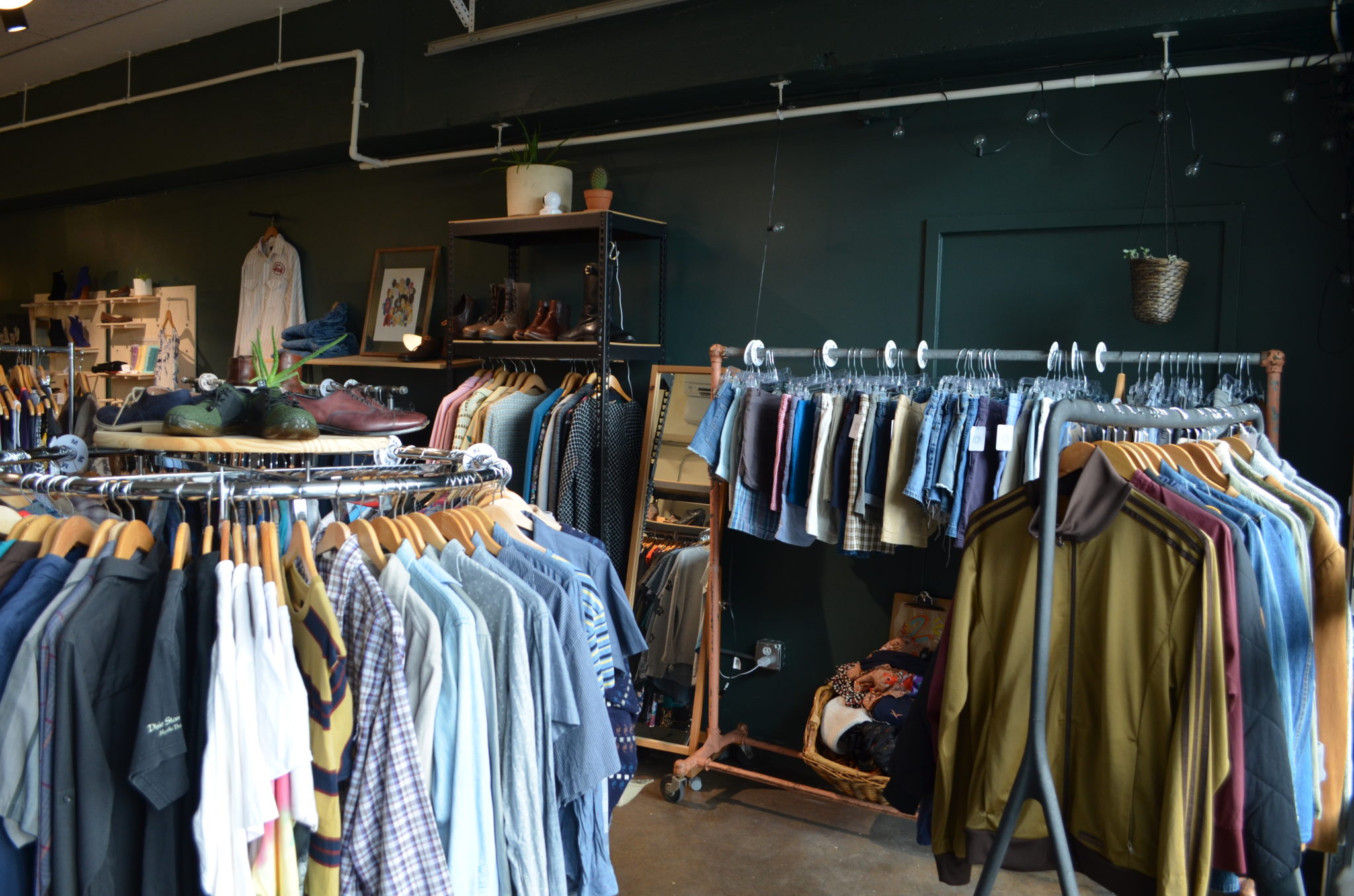 Being a part of downtown has been a huge benefit," Yoder said. "HDR has been really supportive and I love that other small businesses work together. Being a part of a community that can offer advice is really great."
Yoder plans on staying in Harrisonburg and said that she loves "everything" about it, with a laugh.
"I feel like it's a really great creative community that's not competitive, but supportive," Yoder said. "I feel like there's a lot of creative people doing different creative things and they're all supportive of one another, which is unique."
Dart Resale and Trade is located at 205 South Liberty Street. The store is open Monday through Saturday, 11 am until 6 pm, and Sunday, 11 pm until 4 pm.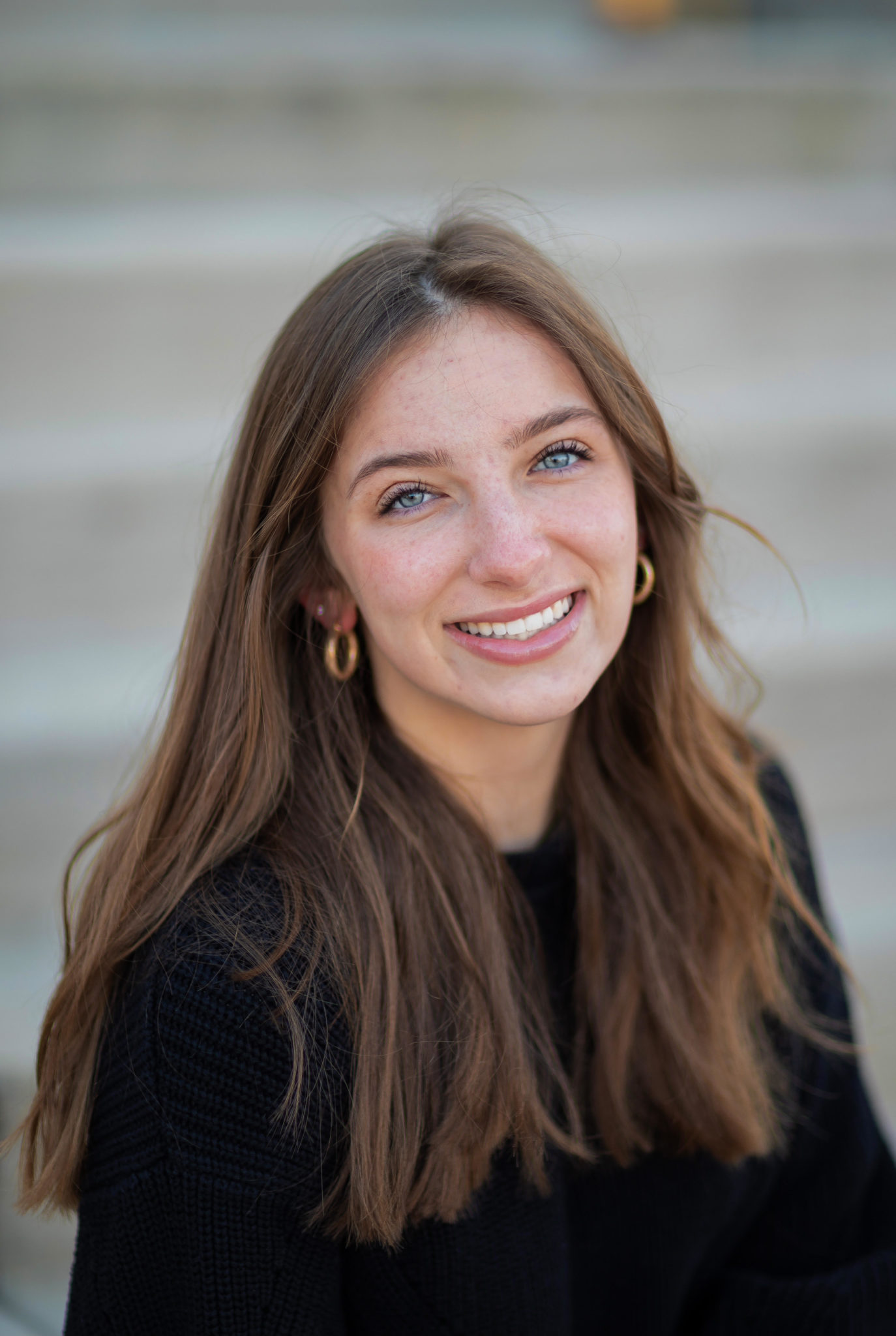 Eleanor Weber
Author
Eleanor Weber is a passionate undergraduate student at James Madison University, studying Anthropology and Public Policy. After college, she plans to pursue graduate-level education and go into a museum-related field, particularly in curatorial work. As a writer, she focuses on the human aspects of stories and enjoys using her writing to connect with members in the Harrisonburg area and beyond. The people she interviews inspire her and writing allows her to make connections in creative ways. In her freetime, she loves to read, paint and spend time outdoors with friends and family.