Looking back on the events of last weekend, it's safe to say that Harrisonburg really saw the Best.Weekend.Ever. Between kids events, live music, restaurants galore, and art walk tours, the city came alive Labor Day weekend in a celebration of local businesses and community members. 
It was real, it was fun, it was…real fun. My name's Eleanor (or "Intern Eleanor", if you prefer) and let me break it down for you. Let the attendees reminisce, and the no shows regret it! Here's your breakdown of what happened at the Best.Weekend.Ever.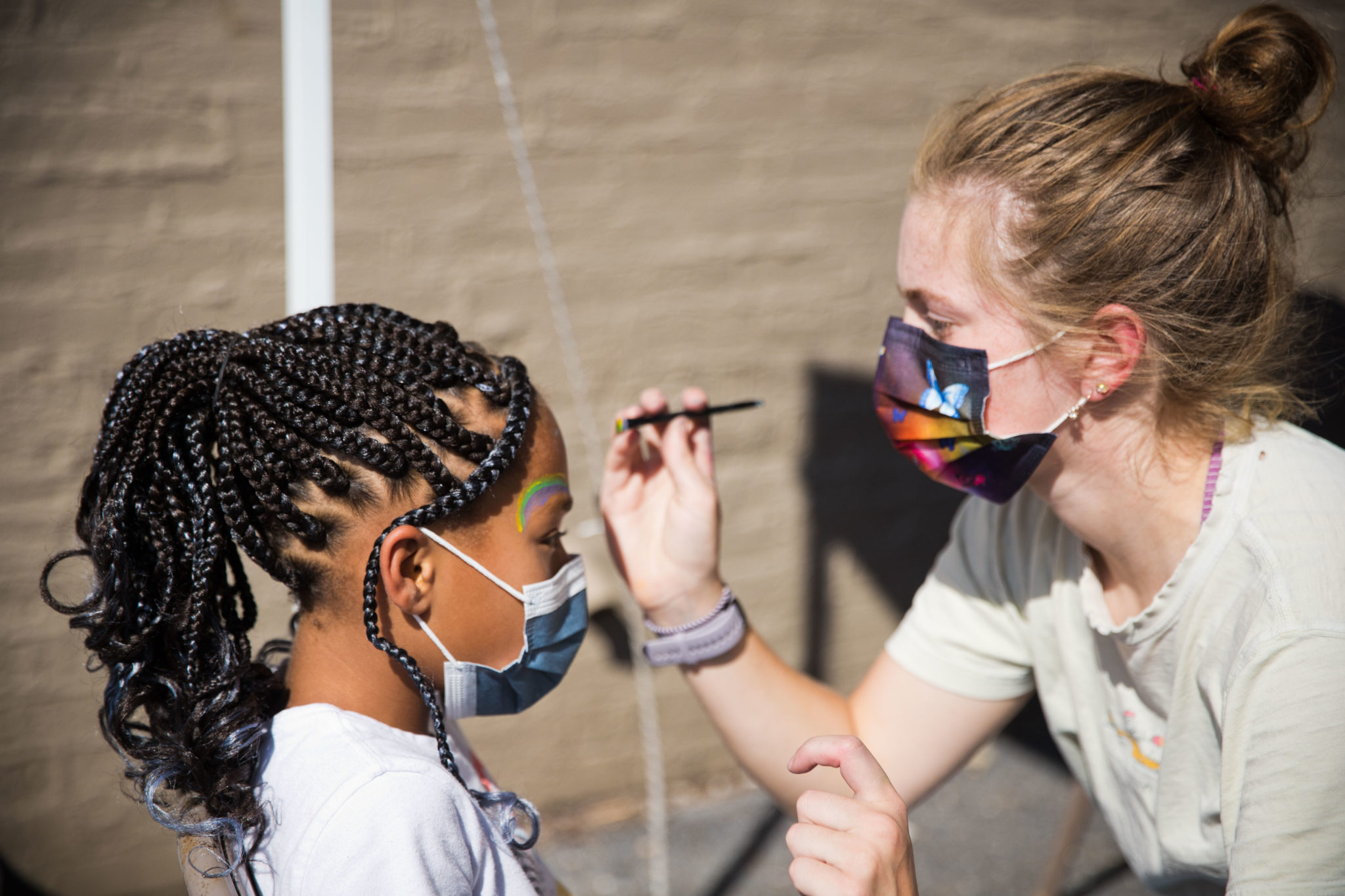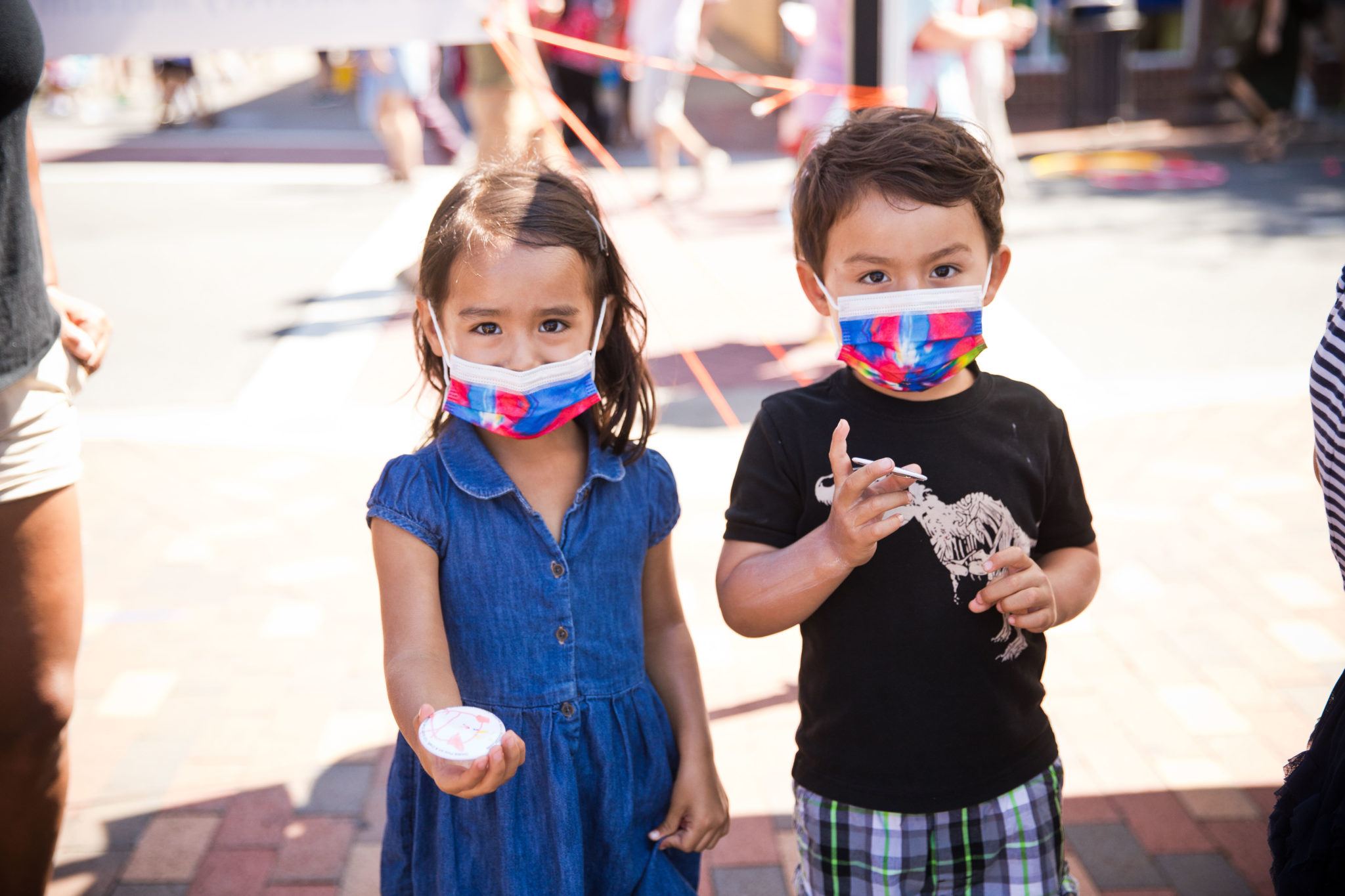 While the weekend was a three day community celebration, the main events happened on Saturday, September 4. The community came together to provide fun and entertainment for people of all ages. For the kids, HDR partnered with Explore More Discovery Museum and  OASIS Fine Art & Craft to provide a "Kid Zone" full of fun-filled activities and experiences. Children were able to participate in a variety of arts and crafts, get their faces painted, create sand art necklaces, and so much more! Explore More Discovery Museum also provided supplies and opportunities to "play with explore more" where kids were able to craft kaleidoscopes and build film canister rockets, among other things.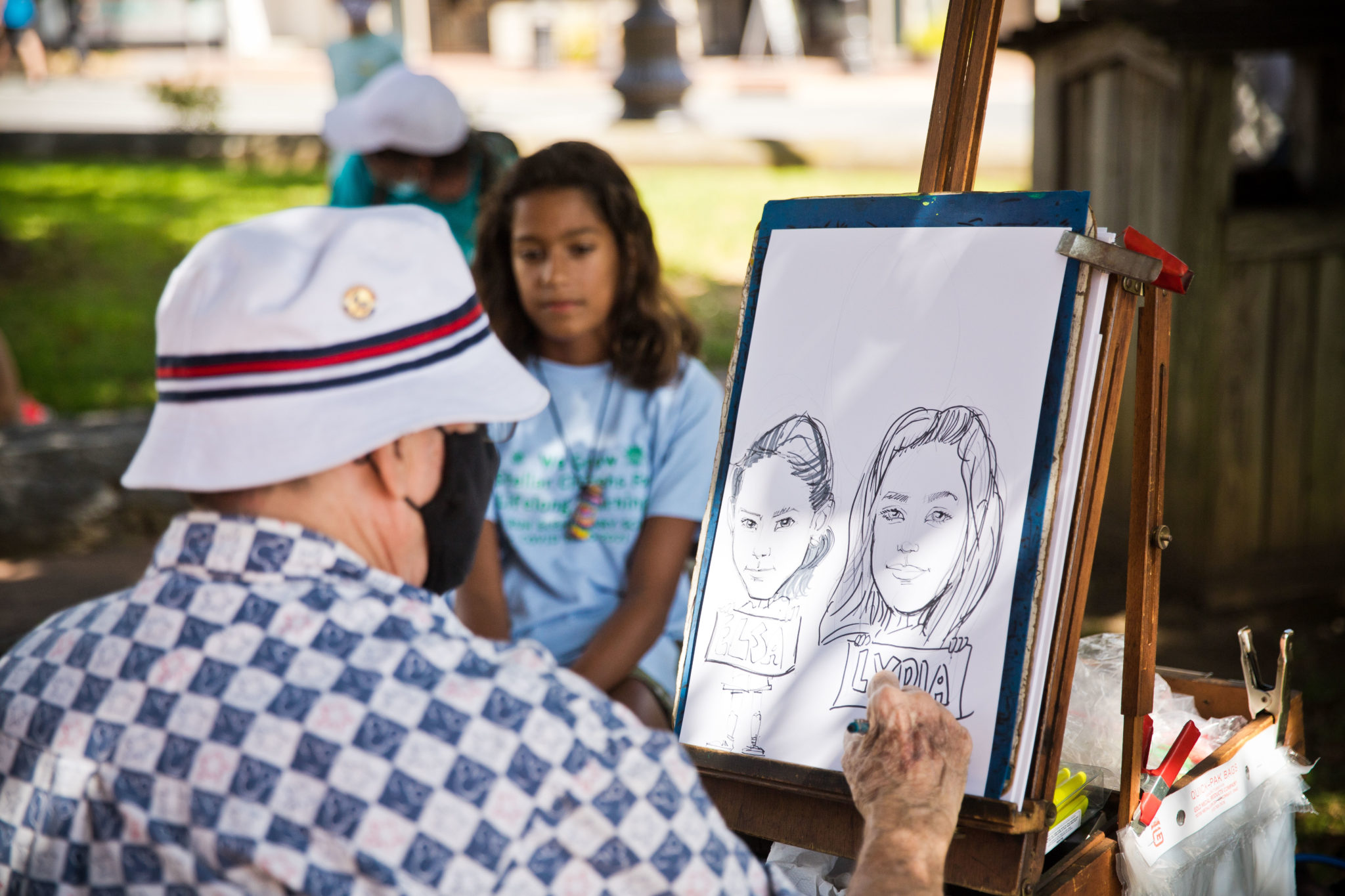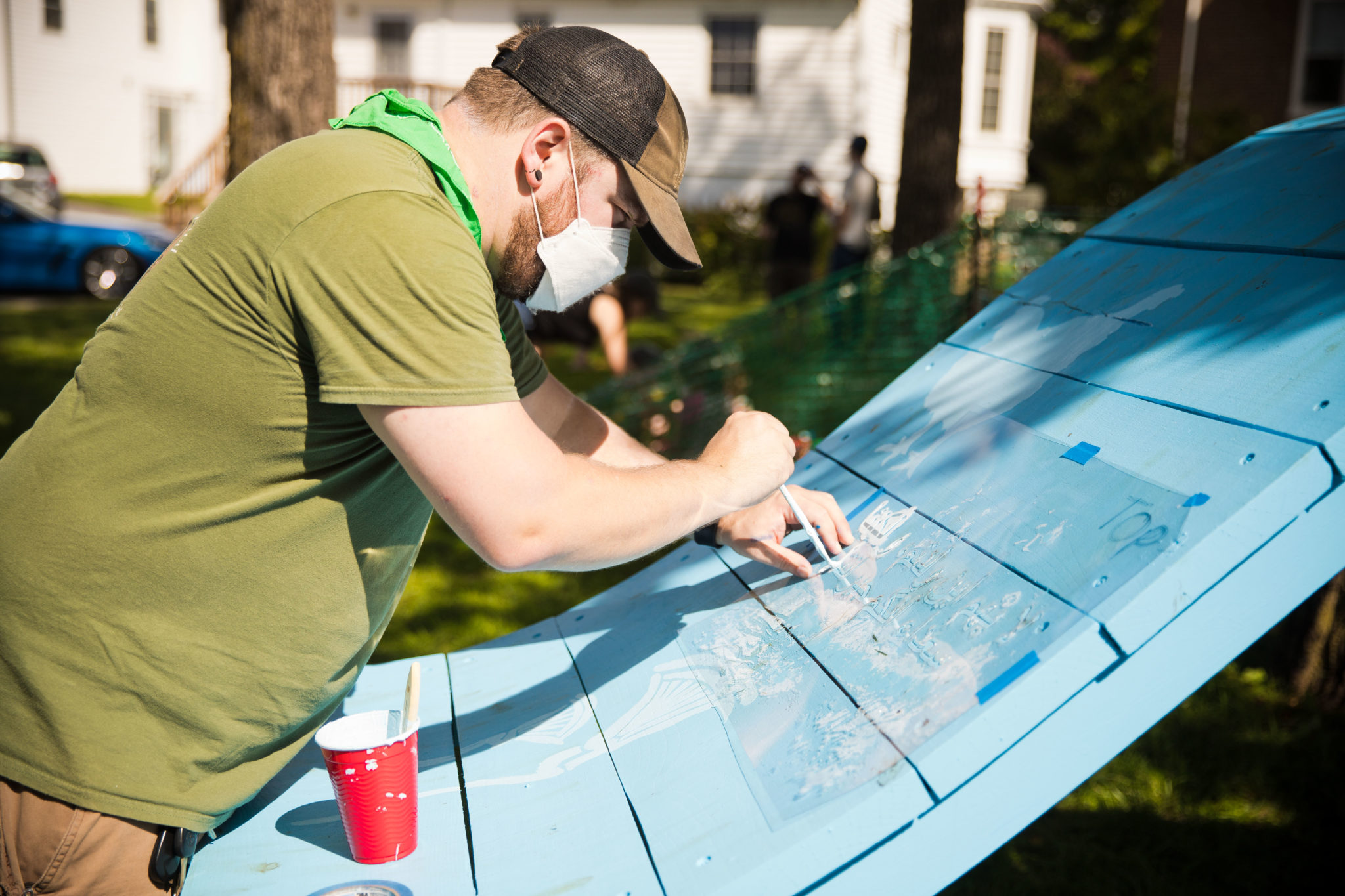 On the art front, local musicians and artists came together to create events and entertainments for art aficionados, creatives, and music appreciators of all walks of life. For the crafters, OASIS held an all-day event to dye a personal silk scarf using the shibori method, a Japanese dyeing technique that involves folding and bunching the fabric to create beautifully unique designs. If you're more of the observant type, there were many opportunities for art appreciation as well! Along with Downtown Harrisonburg's Art Walk, in which visitors and locals can tour public art, Studio D Beads had a glass bead making demonstration with the products made for sale. Another notable event was the community addition to the Language of Love sculpture located behind the Smith House. Artist Jeff Guinn, creator of the project, provided stencils to visitors to help paint the piece and, in his words, the stencil additions served to represent the multi-cultural makeup of the city of Harrisonburg..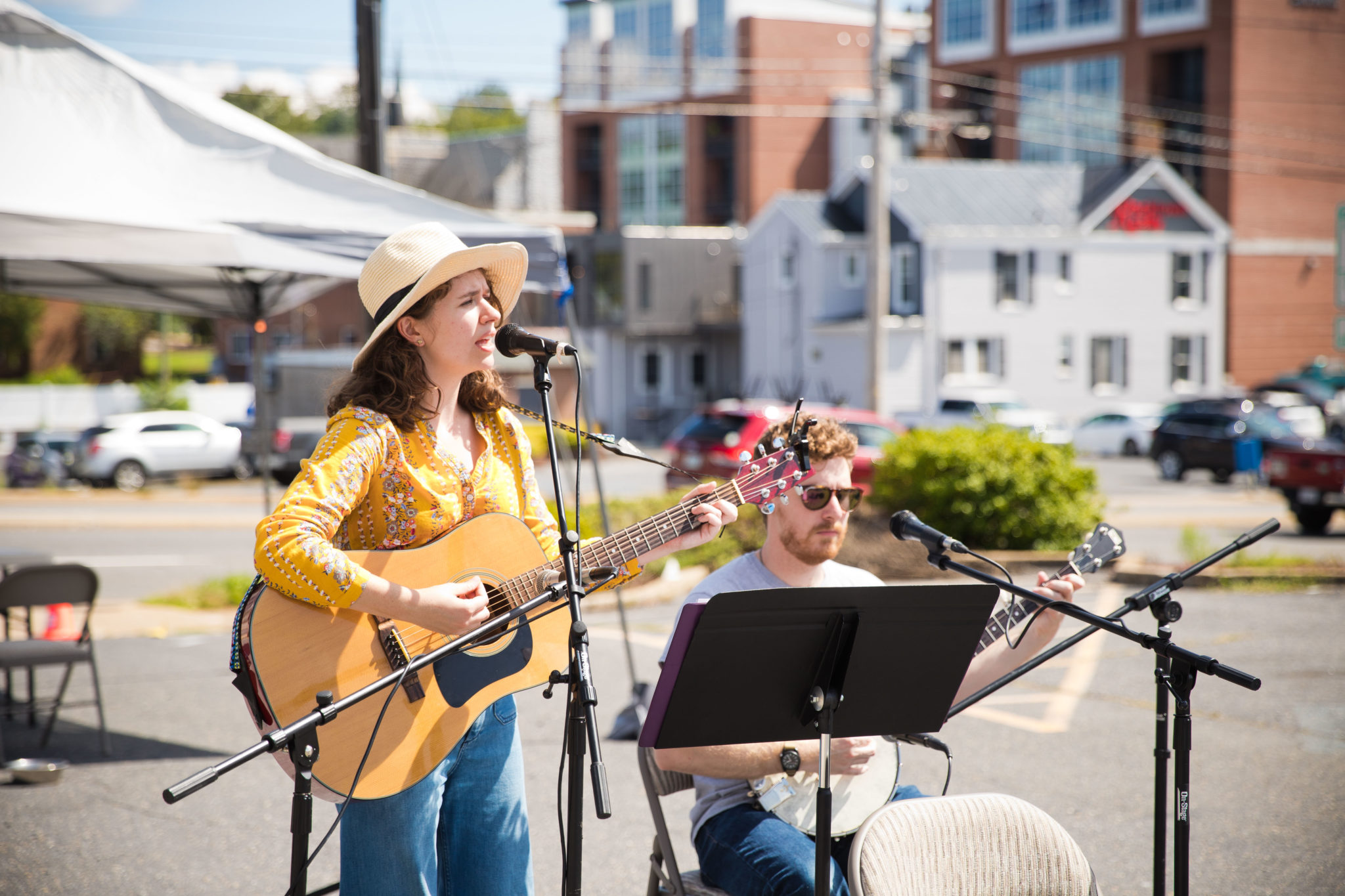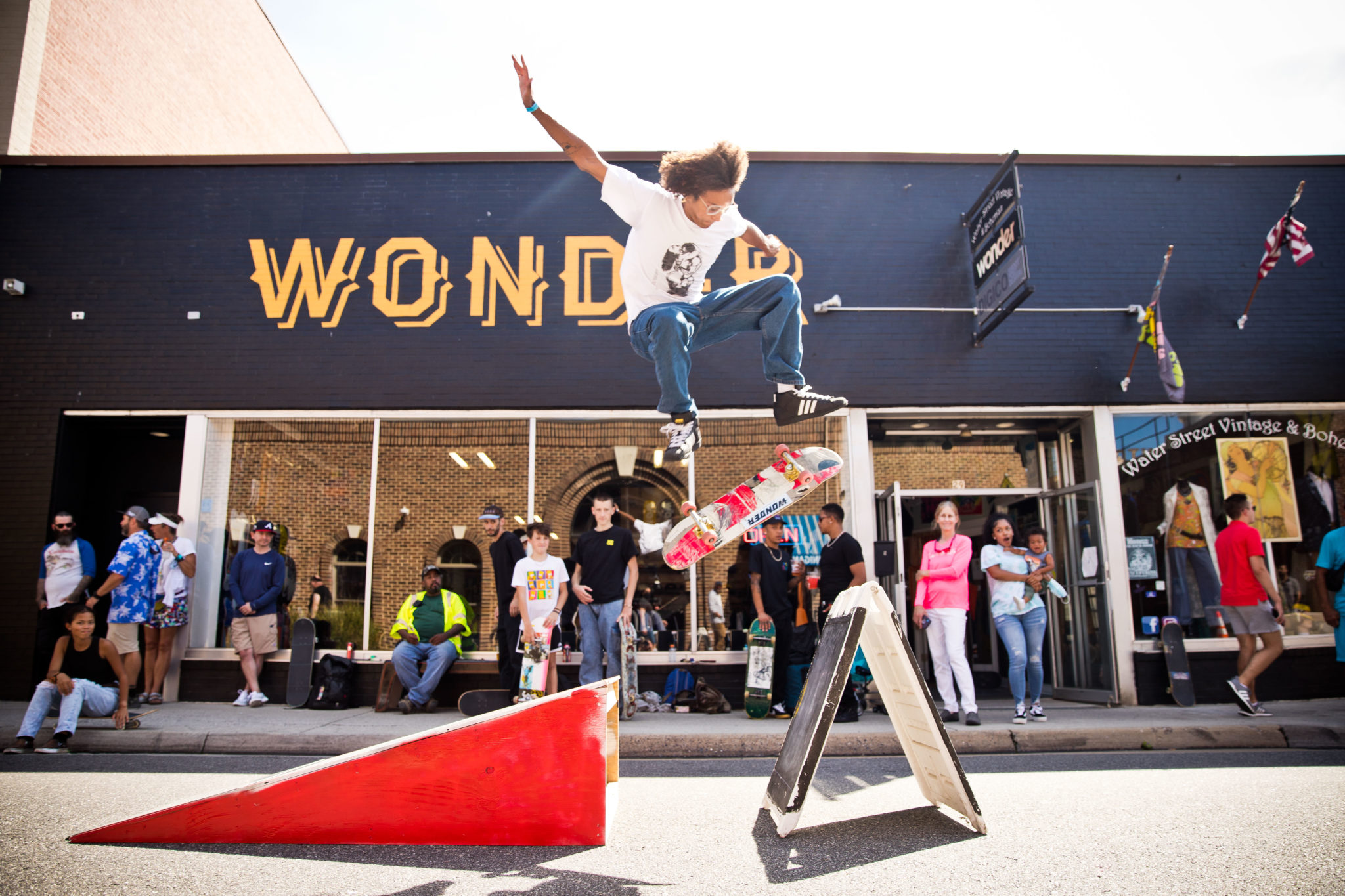 As community members flocked to Main Street on Saturday, music could be heard from every direction. There was live music at numerous restaurants and breweries, and DJ's were also playing at multiple locations. It seems as if everywhere you looked, something new and exciting was happening (check out the skateboarders in front of Wonder, for example). Talented local artists and musicians came together to make this truly the Best.Weekend.Ever. See full list of who performed here
"But Eleanor, you're missing something!"
Let's see…we got activities for the kids, art, live music…what more could you have asked for? 
Oh, how could I forget? The FOOD! If you attended last weekend's events, I'm sure you are still recovering from the food coma it left (no, just me?). Every restaurant brought their A-game on Saturday, and it was a great opportunity for community members to visit their favorite businesses. Besides the amazing food around, the Sip & Stroll event, in which adults can purchase alcohol from participating locations and enjoy it while strolling within designated parts of downtown, was one my 21+ friends didn't want to miss.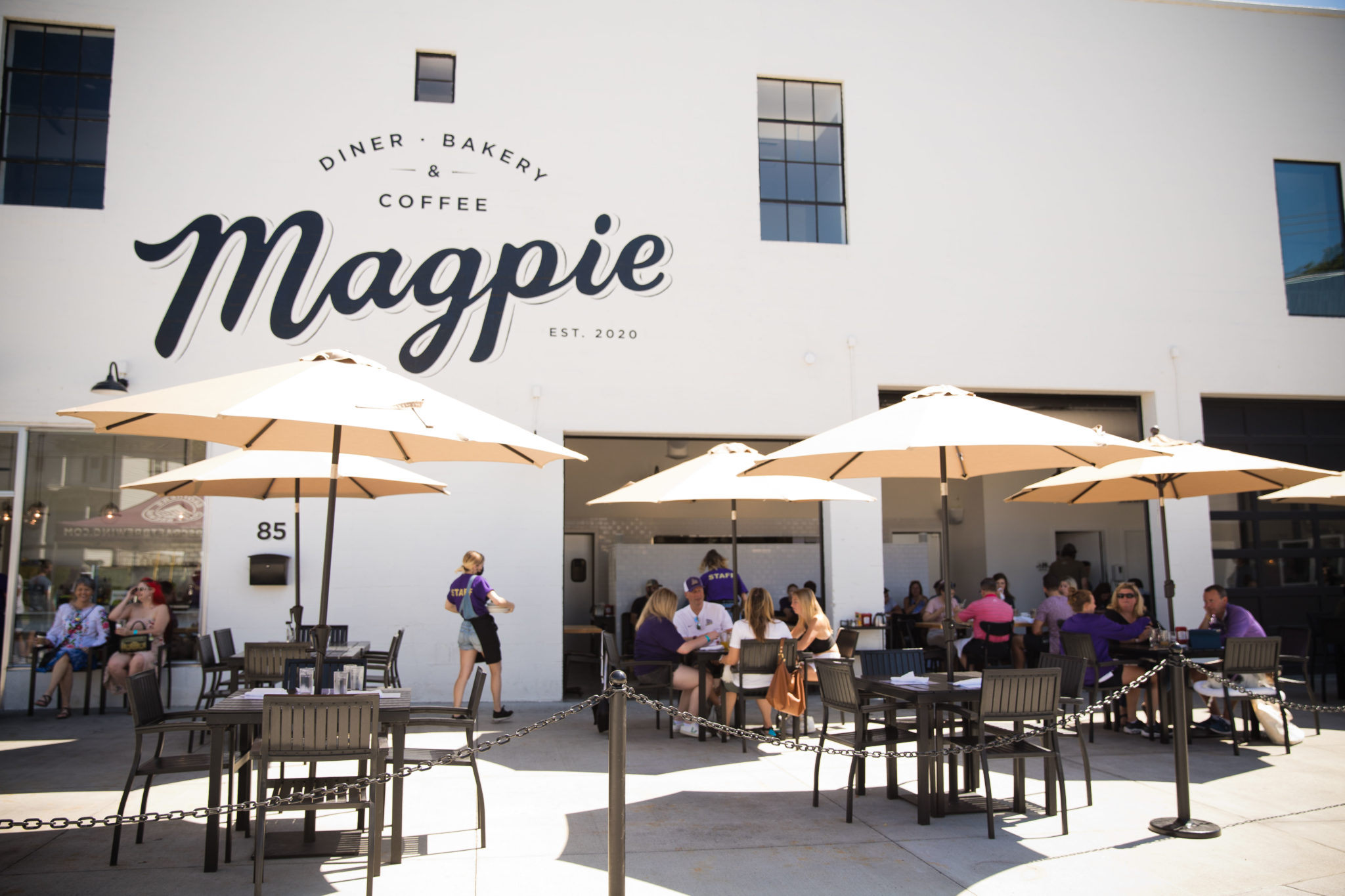 Talk about fun for all ages! Labor day weekend was the best opportunity to get together as a community and support local businesses after the financial hit some took during 2020. As we proceed with fall and the weather begins to cool down, we hope that Best.Weekend.Ever was a memorable event to end the summer season on. I am already looking forward to next year! This is Eleanor signing off on what was truly the Best.Weekend.EVERRRR!!!
Check out this YouTube video #InternKate created for a closer look at Best.Weekend.Ever!