After months of construction, Village Juice and Kitchen has finally made its way to downtown Harrisonburg! Yesterday, Kate and I had the privilege of witnessing the grand opening of the restaurant on Monday, Nov. 8, complete with a ribbon-cutting event. 
For Bill and Tina Johnson, owners of Village Juice and Kitchen, the opening was the product of months of planning and developing.
"It all feels surreal," Bill said.
The couple got the keys back in January 2021, on Tina's birthday, and started construction in July. They said that the process couldn't have gone more smoothly, thanks to Evermore Construction, who rebuilt the area for the restaurant. 
"We had great teamwork, open communication, and ability to work together," Tina said, when asked how it all worked out so quickly.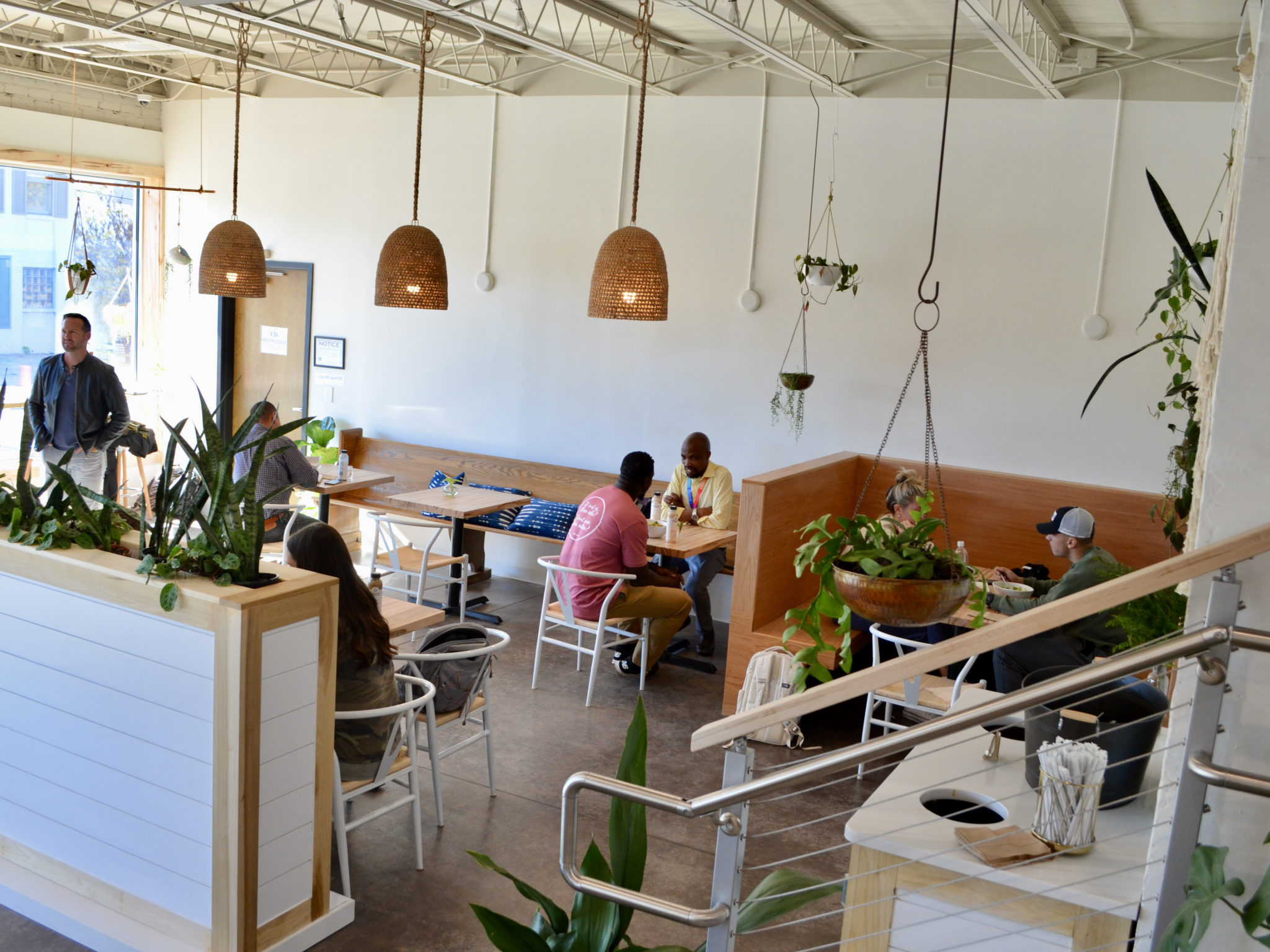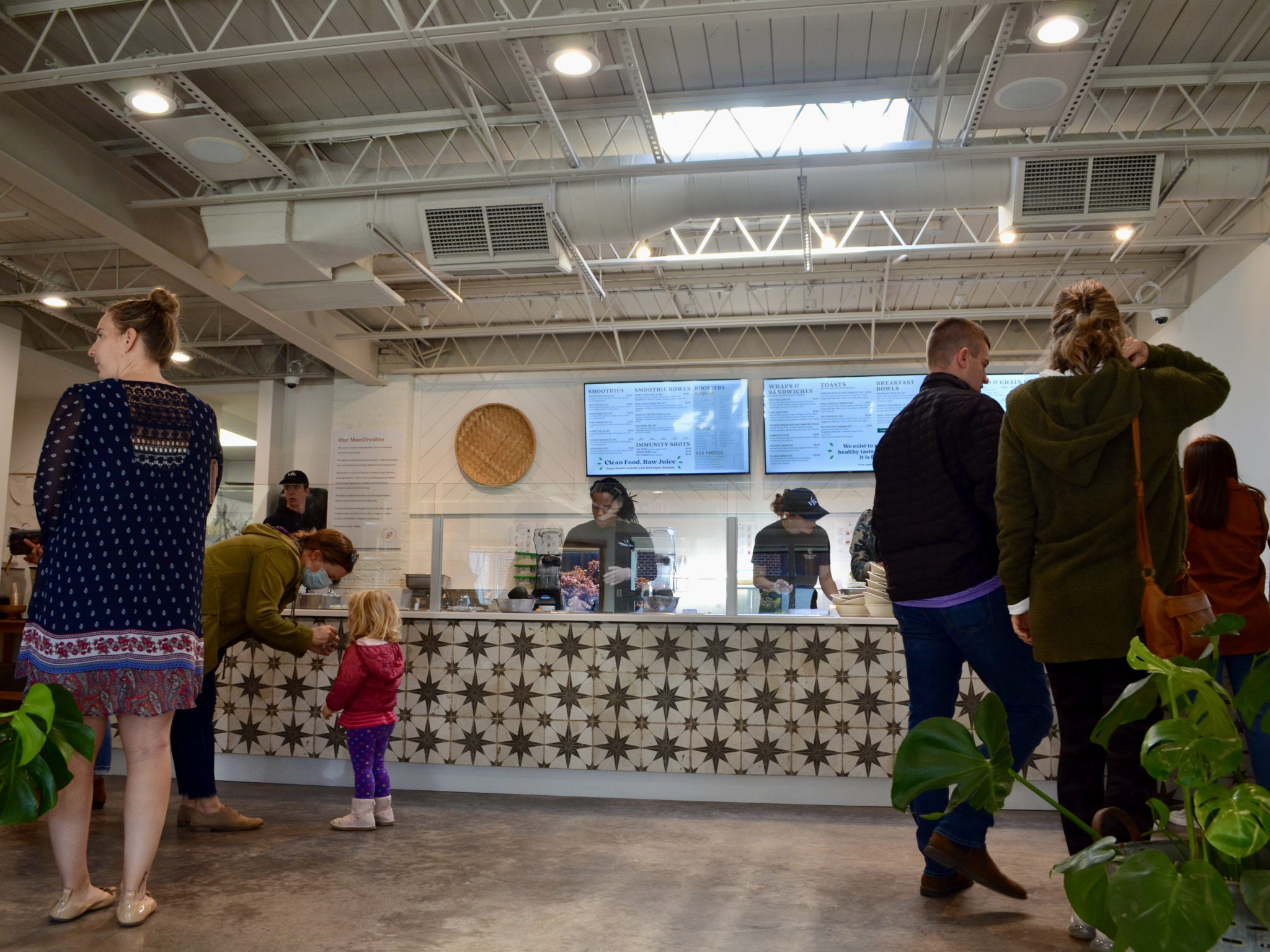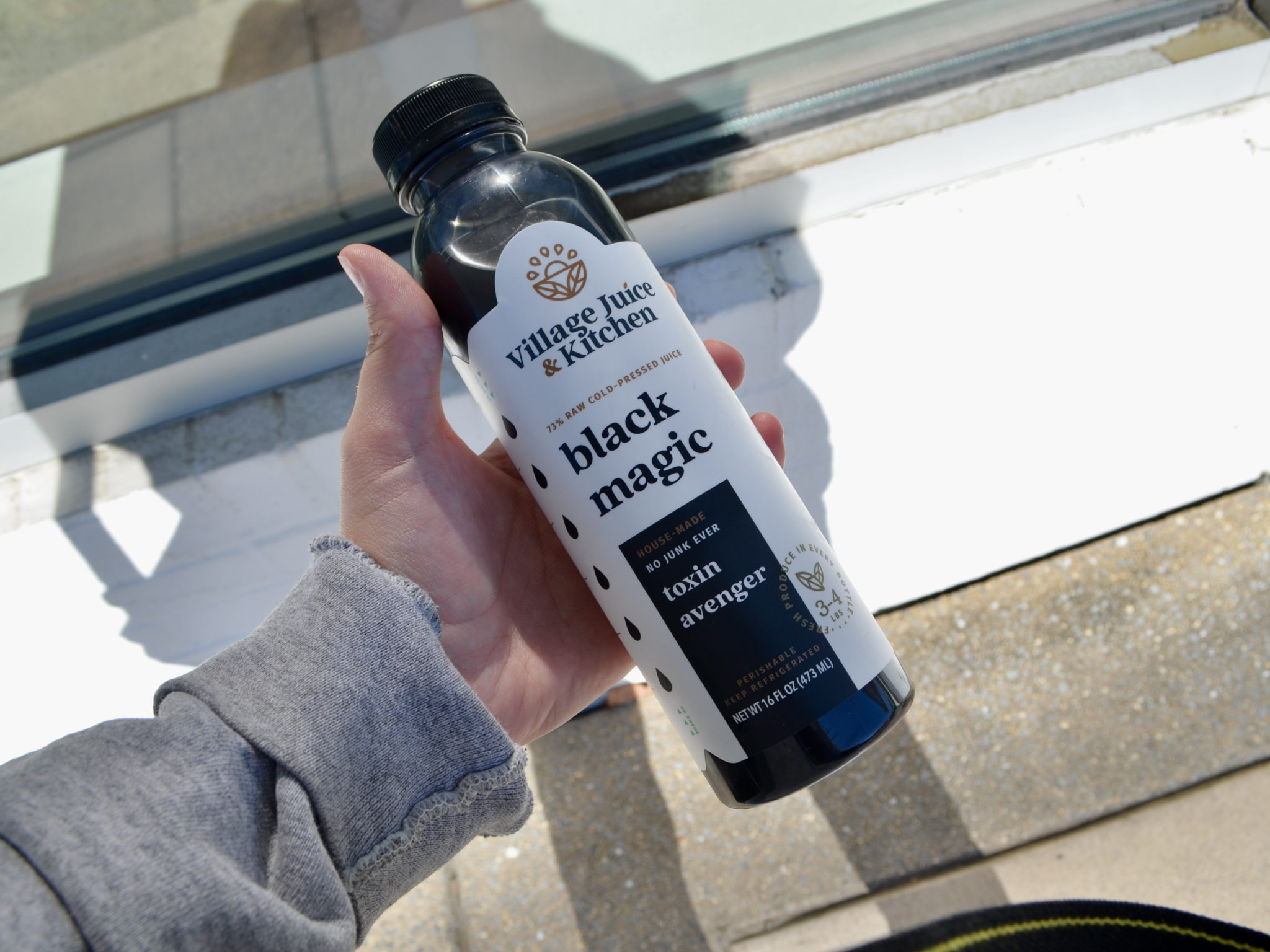 Village Juice and Kitchen has been anticipated by various people in the Harrisonburg community, myself included. While they have a full breakfast, lunch and dinner menu, equipped with various health-packed foods, I was especially anticipating having a juice store so close. I tried their "Black Magic" juice, with apple, ginger, and detoxifying charcoal (it looks intimidating but it's amazing!). The restaurant also has gluten-free, sugar-free, and, in the words of Bill, "everything-free" options as a staple in their design, providing only the best for their customers.
"We hope this place gives people a full, healthy menu," Bill said. 
The Johnsons also said they want to support local agriculture and grocery stores, by buying their ingredients locally. They plan to put this at the forefront with spring coming in a few months.
"We already have some local partners so that's been really cool," Tina said. 
With its modern, yet cozy indoor design, I'm sure Village Juice and Kitchen is going to be a go-to for many in the Harriosnbrug community. You just feel healthy by walking inside! It's a place where people could study, meet up with friends, or plan a lunch date. Plan to check out Village Juice and Kitchen soon at 126 West Bruce Street!