EVENT SCHEDULE
Saturday, June 18, 2022 | 1 – 7:30 PM
MUST-SEE ACTIVITIES
8 AM – 1 PM

Harrisonburg Farmers Market
Turner Pavilion

11 AM – 4 PM

Art Market
Arts Incarnate

1 – 4 PM

Farm to City Pop-Up
KIDS ZONE

1 – 5 PM

Community Mural Painting
Jimmy Madison's Parking Lot (near KIDS ZONE)

1 – 5 PM

Balloon Animals and Arts & Crafts
KIDS ZONE

3 – 6 PM

World Refugee Day Celebration
Turner Pavilion

1 – 7:30 PM

Yard Games and Health Screening
Sentara Healthy Zone

1 – 7:30 PM

Pop-Up Pride Celebration
Liberty Park

1 – 7:30 PM

Dog Days of Summer
Pale Fire Roundabout

1 – 7:30 PM

Splash Pad and Touch-a-Truck
Public Safety Building

1 – 7:30 PM

Live Music
Court Square Stage, Cross Keys Stage & Janney Financial Stage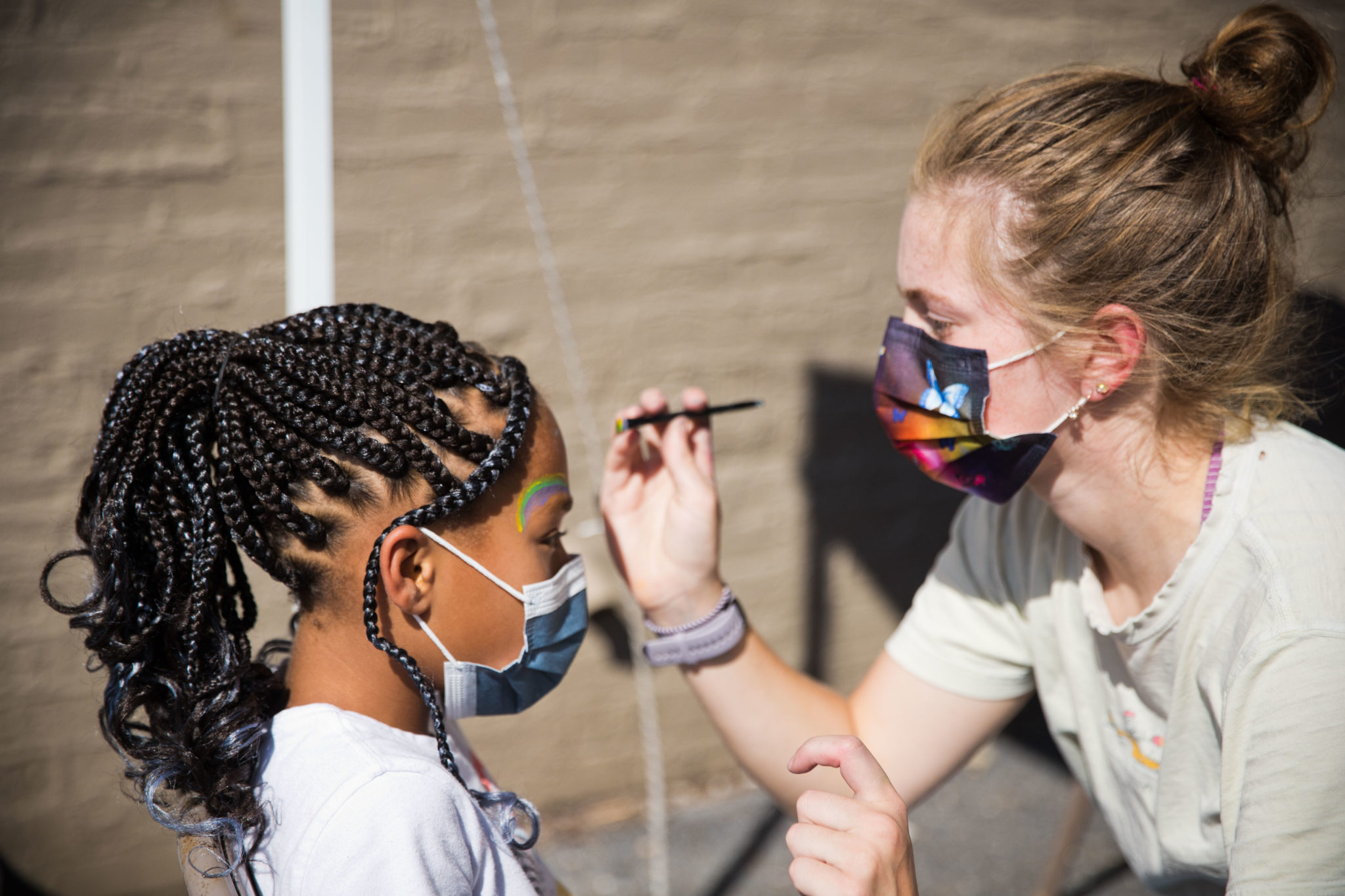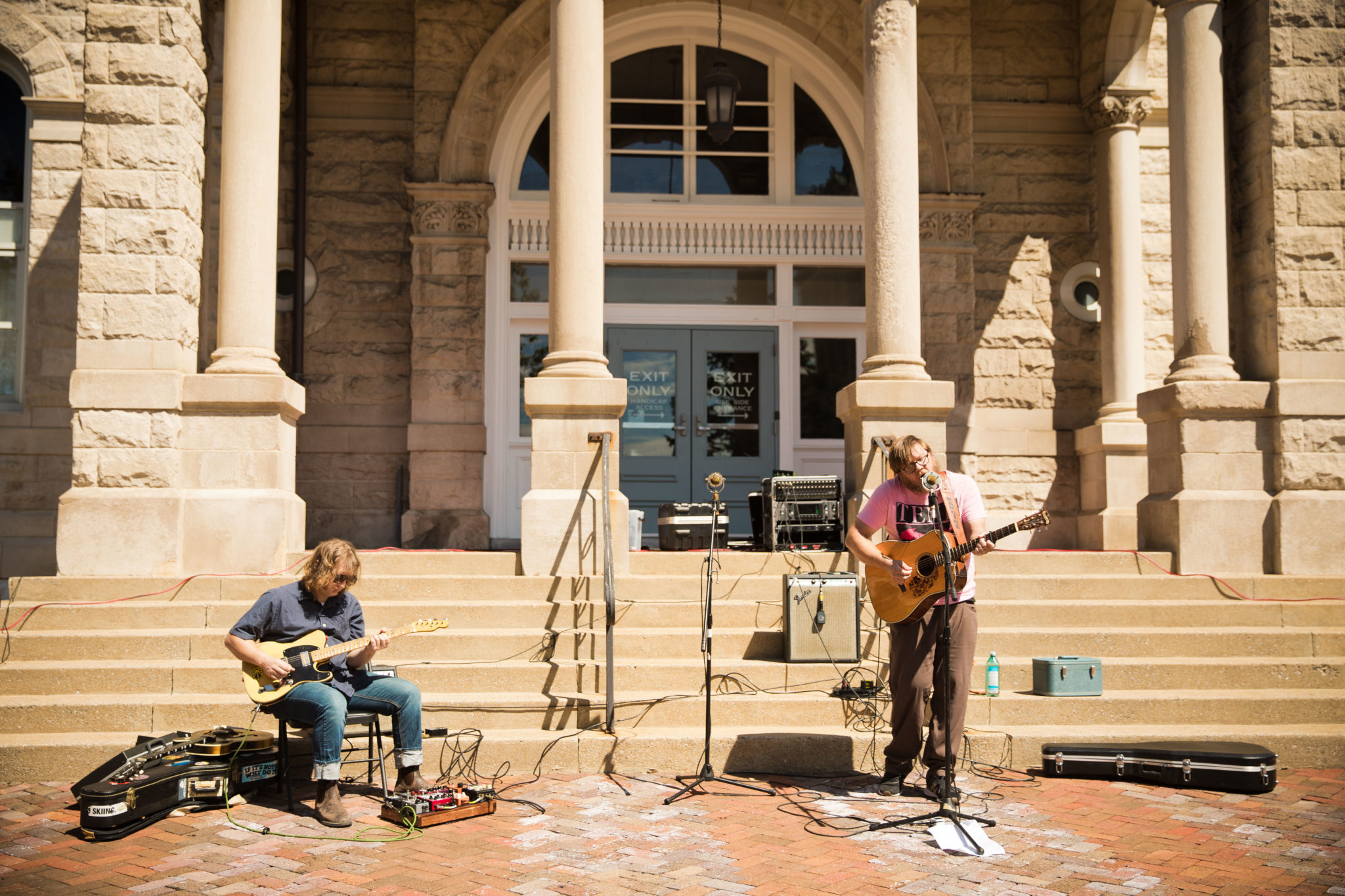 WORKSHOPS WITH PREREGISTRATION REQUIRED
Make-Your-Own Birdhouse Woodworking Workshop
Friday, June 17, 2022 | 5:30 – 8 PM | The Depot | $35 per ticket or 2 for $65
Create your own bluebird house using locally-sourced, urban wood at this interactive (and kid-friendly) workshop.
Each ticket gives you everything you need to build one birdhouse (couples, kids and parents, and small groups may share one ticket/kit). Plus, everyone will get Kline's ice cream!
Plein Air Painting Workshop
Saturday, June 18, 2022 | 3 – 5 PM & 5:30 – 7:30 PM | Court Square | $30/ student
Harrisonburg artist and instructor Erin Murray will be hosting plein air painting sessions designed for those who are curious about trying plein air painting and have beginner through advanced experience levels.
Message Erin Murray on Facebook or send an email to erinemurrayart@gmail.com to register for a session.
MORE ACTIVITIES ON SATURDAY, JUNE 18, 2022
Up with Upcycling at Friendly City Food Co-Op (11 AM – 12 PM)
Lids cannot be recycled, so they are perfect for upcycling. The Friendly City Food Co-Op will be making art with an assortment of lids. There will also be a creative challenge posed and anyone who comes up with a solution will receive a prize!
Vendor Market and Music at Dart (12 – 7:15 PM)
Vendors from 12 – 5 PM:
Reclothe VA – Great selection of pre-loved and vintage clothing and accessories
Turn & Twist – Embroidered pockets and embellished tees
Eirotropot – Original screen printed work
Paper Snacks Studio is offering a visible mending pop-up. Hooray for extending the life of clothing! Collect and bring 1-2 clothing items with small stains, rips, or other mendable defects. Select and purchase a design from Candace's mending flash sheet and she'll alter your clothing on the spot.
Live Music from Walkie Talkie 6:30 – 7:15 PM.
Best.Weekend.Ever. at Court Square Theater (12 – 9:30 PM)
12 PM – Rocktown Improv (Suggested $5 donation)
1:30 PM – Charlie Chaplin Movies (Suggested $5 donation)
3 PM – Pride Film Festival: "Hedwig & The Angry Inch" (Ticket required)
7:30 PM – The Stephanie Nakasian Band (Ticket required)
Book Notes Kids' Concert and Story Time (1 – 2:30 PM)
Come enjoy an instrument show & tell, hear classically-trained musicians from the Shenandoah Valley Bach Festival perform live, and meet JMU's Furious Flower Poetry Center founder Dr. Joanne Gabbin, as she reads her children's book "I Bet She Called Me Sugar Plum." Free for children of all ages and their caregivers.
Free Make Your Own Lip Scrub (1 – 3:30 PM)
East Market Street
Join us outside withSimplicity's NEW location on East Market Street for a fun, "Make Your Own Lip Scrub" station that's fun for all ages. They'll provide the container and ingredients…you provide the creativity.
Farm to City Pop-Up (1 - 4 PM)
KIDS Zone
Meet a real-life cow and other farmyard friends! Pose with a tractor and combine! Get your hands dirty with soil and roll around in corn kernels at this fun zone provided by Explore More!
Community Mural Painting (1 - 5 PM)
Jimmy Madison's Parking Lot (near KIDS ZONE)
Add your unique thumbprint to a community pointillism-style mural featuring the surrounding mountains.
Balloon Animals and Arts & Crafts (1 - 6 PM)
KIDS Zone
Featuring Face painting, DIY Slime, Tote Bag Painting, Sand Art, Balloon Twister, and Art with Mrs. Jaynie!
Yard Games and Health screening (1 - 7:30 PM)
Get health screenings and enjoy some sports activities on Court Square!
Sidewalk Sale & Promotions (1 - 7:30 PM)
Downtown Harrisonburg
Don't forget to stop in our wide variety of locally-owned and independent downtown retailers as you adventure across our 40-block event footprint. Many shops are offering special promotions, sidewalk sales, and more fun!
Pop-Up Pride Celebration (1 - 7:30 PM)
Featuring activities led by the Friendly City Safe Space!
Airbrushed Tattoos (1-4 PM)
Get photo booth ready with FREE colorful airbrush tattoos from Air Illusions!
Sip & Stroll (1 - 7:30 PM)
Downtown Harrisonburg
Adults aged 21+ can purchase a beer, wine or cocktail at a participating brewery, cidery, or restaurant and enjoy it while strolling within the downtown event footprint with the purchase of a wristband.
Tarot Cards, Herbal Tea & Live Music
Horizon Gifts will have 10 outside vendors in their parking lot along with live music from Trouthmouth and Rebecca Porter, Tarot Card reading, and Herbal Tea Tasting inside.
Balloon Arch Selfie Station (1-7:30 PM)
Don't miss this colorful photo-op sponsored by Matchbox Realty!
Splash Pad & Touch-a-Truck (1 - 7:30 PM)
Cool down with sprinklers and more at the Harrisonburg Fire Department's Splash Pad. Budding firefighters can also explore a real firetruck!
Live Music (1 - 7:30 PM)
Downtown Harrisonburg
Grab a Sip & Stroll drink and discover some great local music on our various stages! Visit our live music page for details.
Tie Dyed Socks (1 PM)
Show off your colors at this tye-dye station in the Matchbox Realty parking lot!
Salsa Lessons (1:30 – 2:30 PM)
Learn some salsa moves and practice your new skills behind the Turner Pavilion.
Pink Ambition Pole Fitness Demos (2 – 4 PM)
Pink Ambition will have a pole set up on Court Square and will demonstrate tricks of all levels. For those that want to give it a try, they will be teaching a beginner trick to give a taste of what pole is all about and also be holding a raffle for a chance to win a private lesson!
Tobini Roaming Magician (1 – 7:30 PM)
Court Square & Main Street
Presto! Make sure you find the mysterious Tobini, our Best.Weekend.Ever. roaming magician around Court Square and Main Street.
Dog Days of Summer (1 - 8 PM)
It's the Best.Weekend.Ever…FOR DOGS! Four-legged furry friends are the star of the show with treats, "doggie" pools, activities, merch, and a photo booth. Vendors include Anicira, Blue Ridge Dog, Scotty's Italian Ice, and Hops Kitchen.
Plein Air Painting Workshop (3 - 5 PM & 5:30 - 7:30 PM)
Are you eager to get outside and enjoy the beautiful weather this spring and summer? Interested in learning some new art skills while enjoying the downtown scenery and the company of a few other adventurous students? Beginner through Advanced-level artists are welcome to a fun outdoor art experience! Harrisonburg artist and instructor Erin Murray will be hosting plein air painting sessions designed for those who are curious about trying plein air painting and have beginner through advanced experience levels. Sessions will take place on Court Square (downtown Harrisonburg). Sessions are 2 hours long and will include group and individual instruction and all necessary supplies.
World Refugee Day Celebration at Turner Pavilion (3 - 6 PM)
Family fun is sure to be had at Church World Services' World Refugee Day celebration at Turner Pavilion. A celebration for refugees and immigrants, shining a spotlight on the many accomplishments and stories that make this community strong and diverse. Enjoy music, cultural activities, recognition ceremony, kids activities, food, and fun.
Live Music: The Backroad Hitchhikers (4:30 – 10 PM)
Live music in the parking lot with The Backroad Hitchhikers from 4:30 – 7:30 PM, followed by an indoor show from 8 – 10 PM.
Best.Weekend.Ever. After Party (8 PM – 12 AM)
HarriSYNTHburg Volume IV, synth music showcase with BODY DRAMA, LEMONSQUARE, ONOKIO, PANDASTAR, JAGUARDINI, and NOAH SEE