What sounds better to you?
Rising before the sun, bundling up grumpy, turkey-stuffed family members, and standing in line outside a big box store on Black Friday where there are limited quantities of "block buster" deals that come with the risk of getting trampled when the doors open; or
Starting your day by having brunch, picking up a hand-crafted warm beverage to accompany you on a stroll through independently owned downtown businesses where a friendly, not frenzied, atmosphere greets you as you discover unique gifts on Black Friday and Small Business Saturday.
Shopping for the holidays doesn't have to be a stressful and daunting task. It can be a special experience in the heart of downtown. There's an added benefit of knowing that you are making a difference and you never know who you'll see.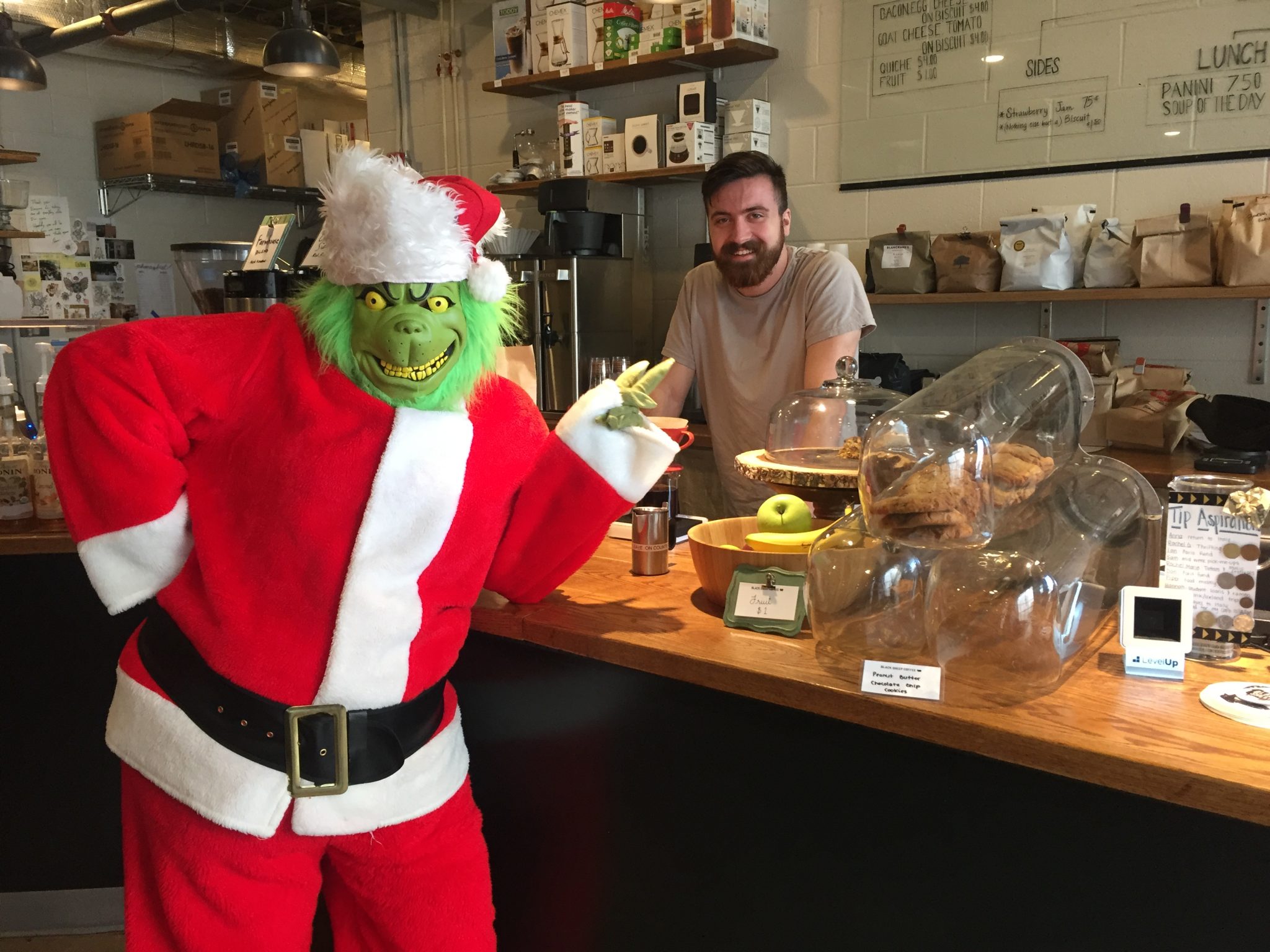 Need more reasons to shop small? 
1.Buying local is an investment in your own community. When you spend $100 at local, independent businesses, $68 dollars gets returned to Harrisonburg. When we spend $100 at national businesses, only $43 gets returned to the city. When you buy anything online, $0 gets returned. We're investing in our schools, roads, and other services we use daily with every local purchase.
2. Small businesses are the backbone of our economy. According to Forbes, there are 28 million small businesses, which account for 54% of all U.S. sales. Small businesses accounted for 65% of all net new jobs in the last 17 years, too.
3. Do you recognize any of the people in this photo? When you shop small, you're supporting your neighbor and friends!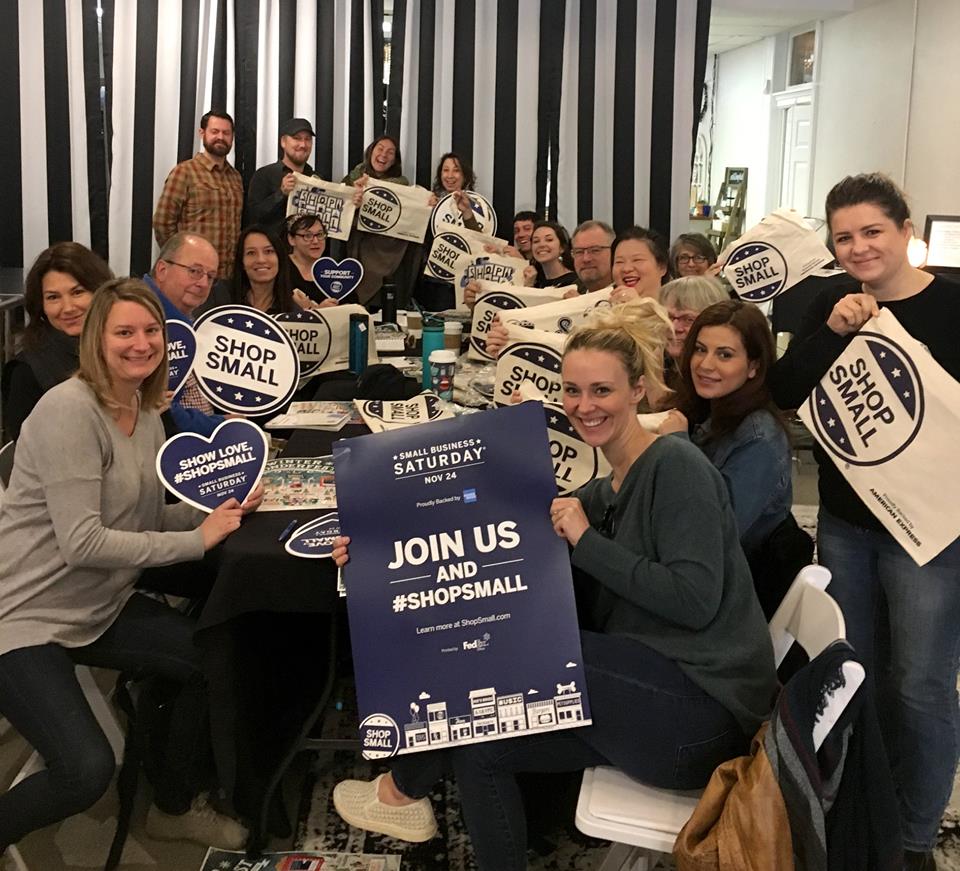 4. Independent businesses buy local, too! They use local designers, printers, accountants, lawyers, etc. Each purchase of a national corporation is coordinated by its headquarters.
5. Independent businesses support nonprofits like HDR, other local charities, and our schools through financial and in-kind donations. Who do you think sponsors all of our awesome downtown events?
Are you ready to shop? Here's what's happening!
*All promotions are for Nov. 23 and 24th unless otherwise noted. 
The following businesses will be closed on Black Friday and Small Business Saturday: 
Bittersweet Bakery
Shenandoah Yoga will be closed on Nov. 23 and 24th, but look for their online specials throughout that weekend. You can save 20% off regular 4-class and 8-class passes and gift cards, as well as prenatal 4-class passes and gift cards. The online sale will be active during both Black Friday and Small Business Saturday.