Harrisonburg Downtown Renaissance presents

Saturday, June 17, 2023 from 12 – 6 PM
Downtown Harrisonburg
Harrisonburg Downtown Renaissance is bringing back its summer festival on Saturday, June 17, 2023, from 12 – 6 PM all across Downtown Harrisonburg.
This will have a variety of activities and entertainment spread throughout the district for all ages. There will be live music, magicians, community art projects, arts and crafts activities, walking tours, food specials at restaurants, food trucks, sidewalk sales, touch-a-truck, Sip & Stroll, and more!
Thank you to our Presenting Sponsors
Get Best.Weekend.Ever. Updates on Facebook
Join HDR's Best.Weekend.Ever. Facebook group for updates and announcements about the event in real-time.
Best.Weekend.Ever. Volunteers
Best.Weekend.Ever. is one of our largest festivals in Downtown Harrisonburg – so there are plenty of opportunities to get involved. Lend a hand with event planning, set-up, information booth and prize wheel, activity management, and more. Looking for a group volunteer opportunity or want to plan and execute an activity during this festival? We'd love to set up a time to talk with you!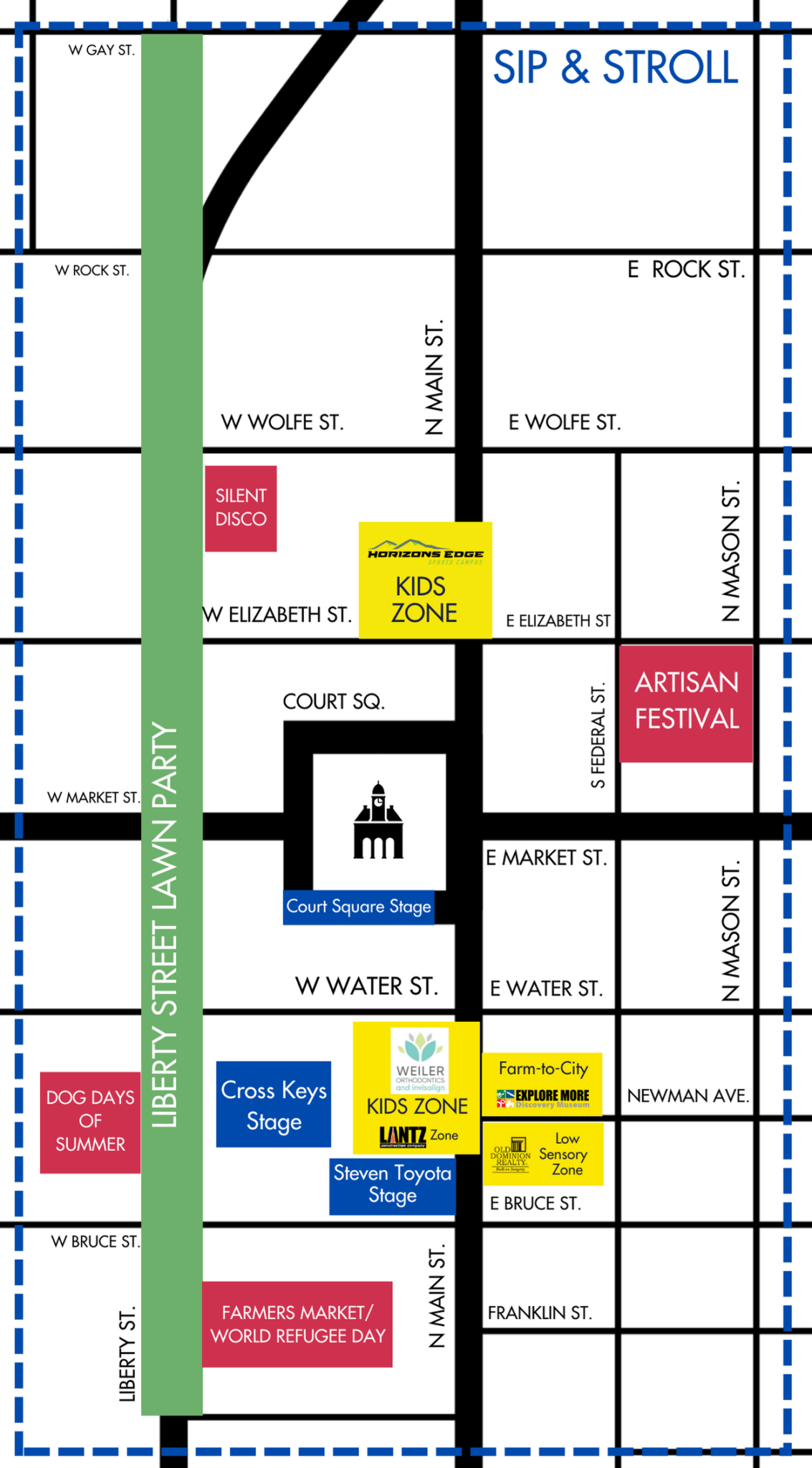 MUST SEE ACTIVITIES
SATURDAY, JUNE 17
Tap + for more information
Art Incarnate's Third Annual Artisan Festival (11 AM - 4 PM)
Join Arts Incarnate for its third annual Artisan Festival! The event will be hosted, once again, at 75 N. Mason Street (right across from the Elizabeth Street parking garage). With live music, food, and artisan craft and art vendors you won't want to miss!
Silent Disco (12 - 3 PM)
Look for the banners near Liberty Park, in the parking lot by the music mural.
Enjoy a fun dance party where you get to choose the tunes!
Farm-to-City (12 - 4 PM)
Look for farm animals, combines, etc. in the parking lot area
Explore a real-life combine, ambulance, tractor, and farm animals
KIDS ZONE Activities (12 - 5 PM)
While Best.Weekend.Ever. is an event for all ages, we have a variety of activities specifically geared toward kids and families. Make sure to check out the two KIDS ZONES while you are at the festival for crafts, games, art, free museum admission, farm animals, play zones, and more.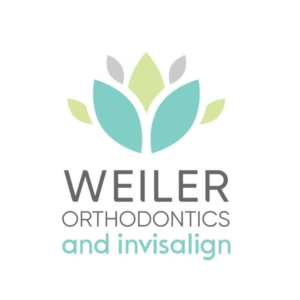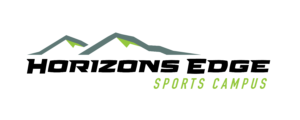 Lantz Construction Play Zone (12 - 5 PM)
Dig your fingers into the sand and get building with the Lantz Construction Play Zone!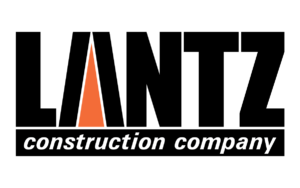 Low Sensory Zone (12 - 5 PM)
Find this area on the Third Floor of the Explore More Museum
We realize that for some children, big events can be overstimulating. Please feel free to take a break and enjoy more solitude play in the low sensory zone located at the Explore More Discovery Museum's third floor.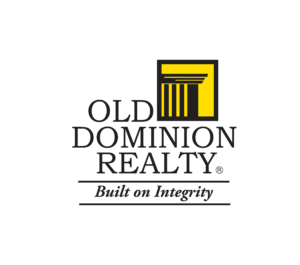 Live Music (12 - 6 PM)
Grab a Sip & Stroll drink and discover some great local music on our three stages.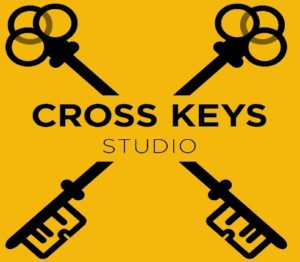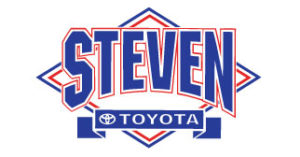 Sip & Stroll (12 - 6 PM)
Sip & Stroll is an element to our events that replaces the usual beer garden. Adults aged 21+ can purchase a beer, wine or cocktail at a participating brewery, cidery, or restaurant and enjoy it while strolling within the downtown event footprint.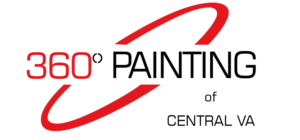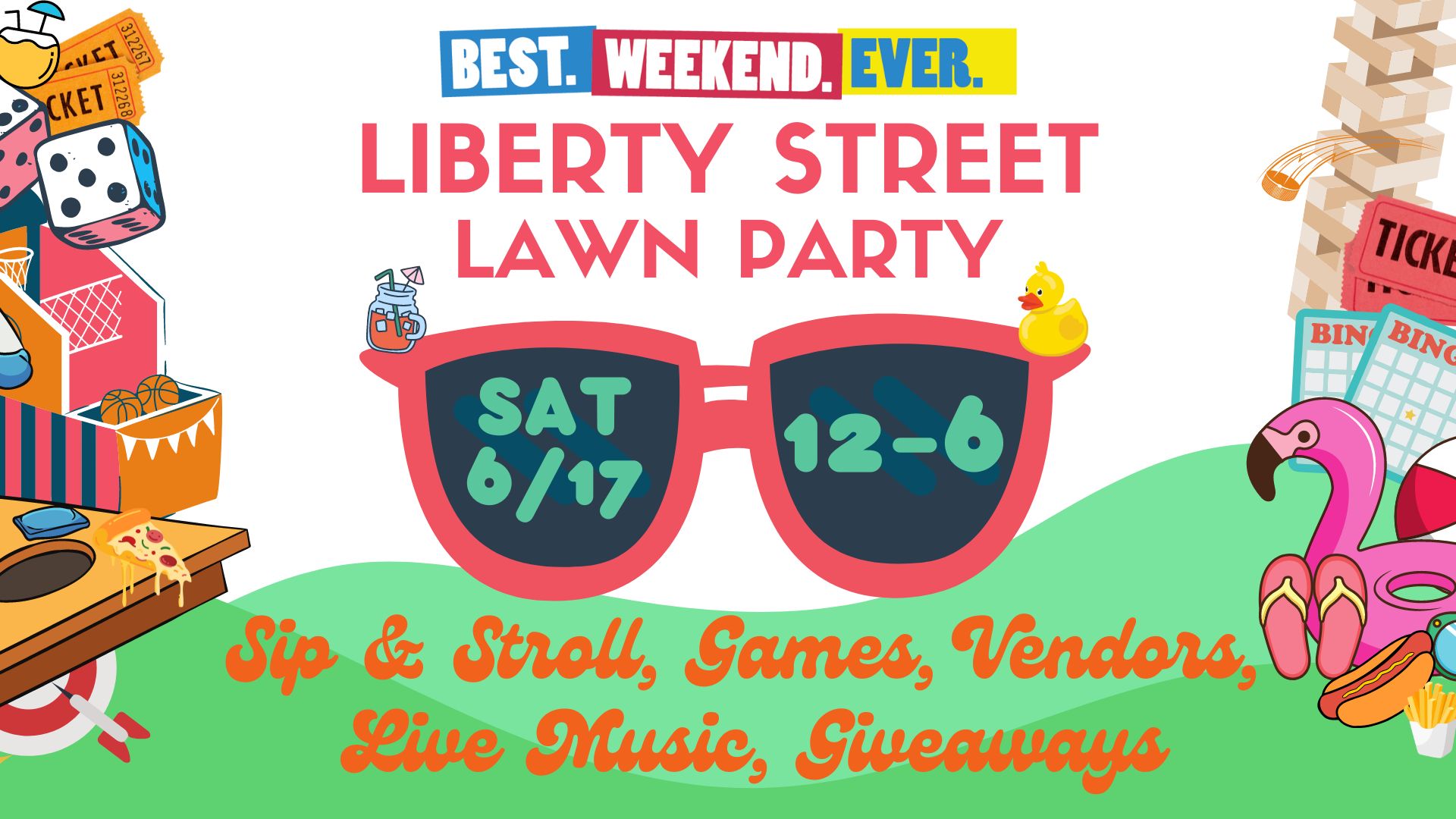 Liberty Street Lawn Party (12 - 6 PM)
Look for a variety of activities all down Liberty Street

It's BEST.WEEKEND.EVER. & Liberty Street is celebrating with a LAWN PARTY in Downtown Harrisonburg Saturday, June 17, 12 – 6 PM! Sip & Stroll your way down Liberty Street and discover pop-up vendors, live music, and lawn games at participating businesses.
SIP & STROLL 12 – 6 PM
 Grab a drink and walk downtown!
 Must be 21+ to consume alcohol. Nonalcoholic options available.
GIVEAWAYS
Grab a BINGO sheet at participating businesses and enter to win merch or gift cards from those downtown businesses!
 Earn stamps by following the prompts on the BINGO board.
 Five stamps in a row (horizontal, vertical, or diagonal) is a BINGO.
 Earn 1 entry into the giveaway for every activity you do. Earn 10 bonus entries for a BINGO.
 Turn in your card at a participating Liberty Street location for your chance to win a prize!
PARTICIPATING BUSINESSES & ACTIVITIES
 DART Resale & Trade
 Mashita
 Pale Fire Brewing
 Sage Bird Ciderworks
Aristocat Cafe – temporary tattoos courtesy of Liberty Street Tattoos
Dog Days of Summer (12 - 6 PM)
Look for activities in the Pale Fire roundabout across from the Harrisonburg Farmer's Market.
It's the Best.Weekend.Ever…FOR DOGS! Find plenty of activities for all ages around downtown, but there's only one place where four-legged furry friends are the star of the show.
 We'll have "doggie" pools, free tennis balls, an agility course, and misting station plus…
 Food from The Corndog Company and IceStickles shave ice.
 A summery shandy Pale Fire beer and a seasonal sangria. You can also participate in the downtown Sip & Stroll (12-6pm) and BYO from another nearby restaurant.
 A pup costume contest and photo booth with Amelia Schmid. [details to come]
 Toys, accessories, and treats from Blue Ridge Dog, or pup bandanas from Dogwood Goods.
Anicira on site with cornhole for humans plus canvas painting, doggie pool bobbing for treats, and agility games for dogs.
 A surprise visitor to be announced soon!
World Refugee Day (3 - 6 PM)
At the Harrisonburg Farmer's Market (Turner Pavilion)
This event will help focus community attention community attention on the contributions of refugees in the Shenandoah Valley, and there will be opportunities to support refugees. CWS Harrisonburg and Virginia's Immigrant Voices will celebrate World Refugee Day with music, cultural activities, food, storytelling, henna, facepainting, kids activities, and more at Turner Pavilion Downtown during the Best. Weekend. Ever!
Best.Weekend.Ever. Event Guides