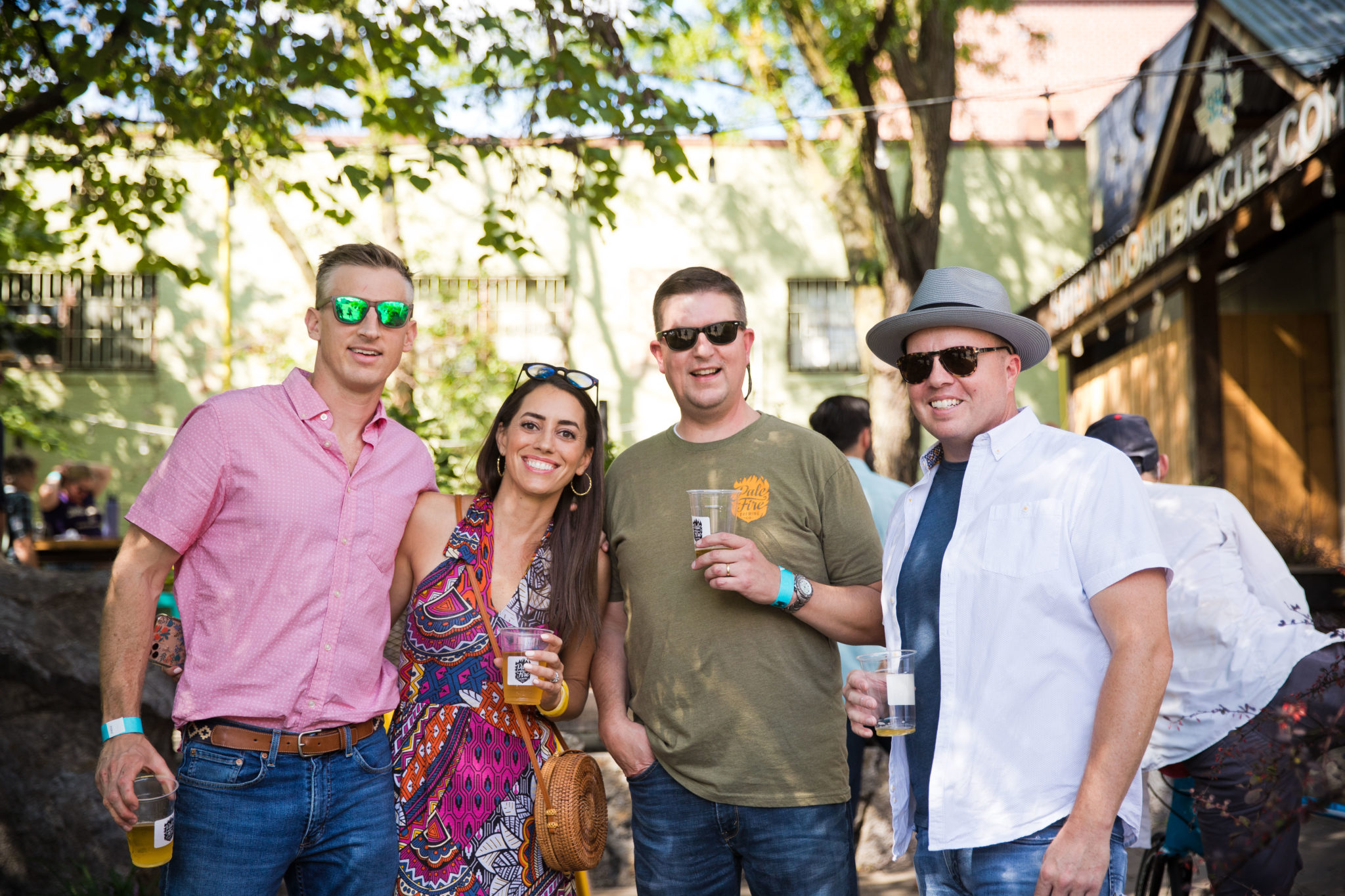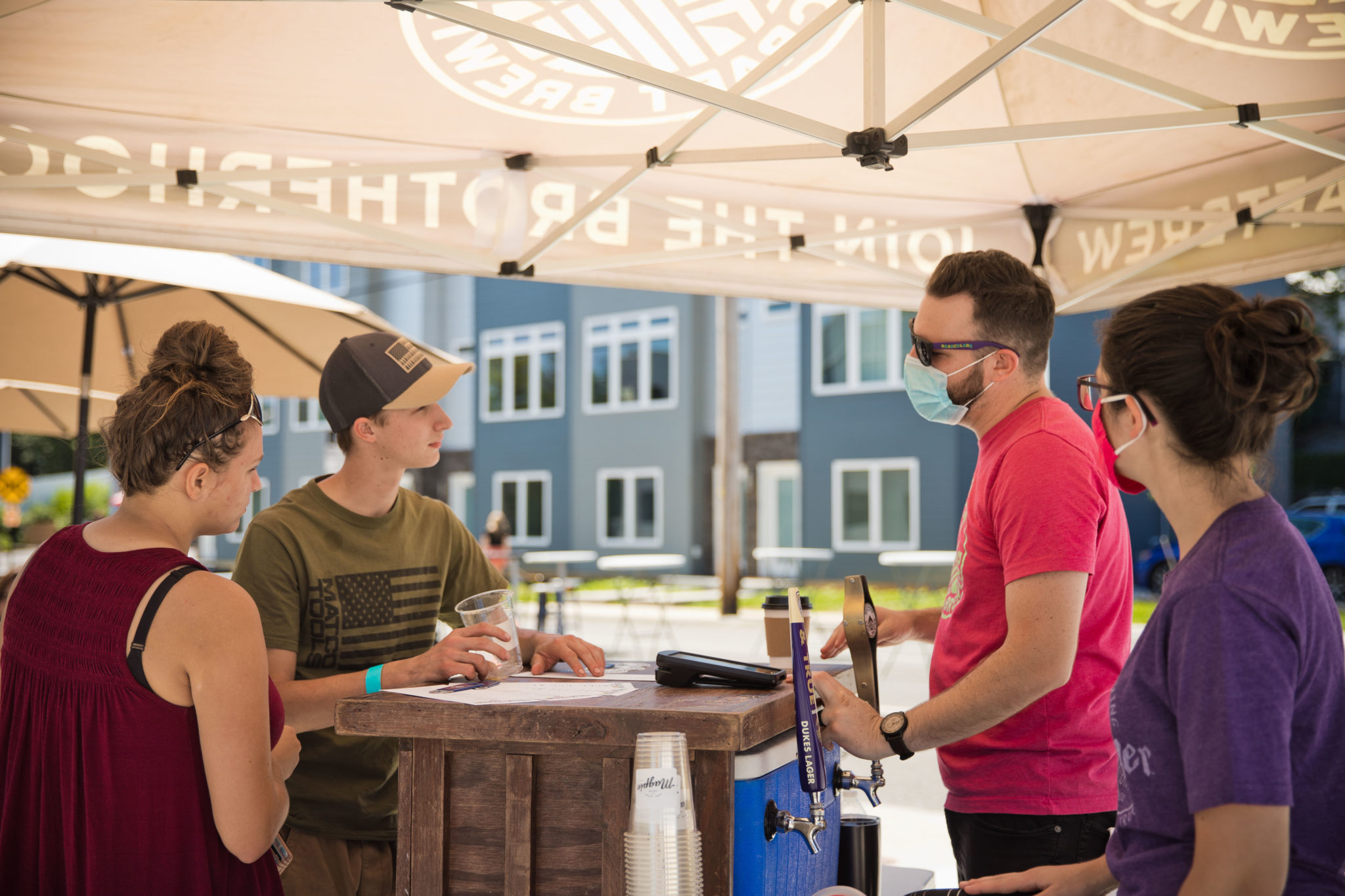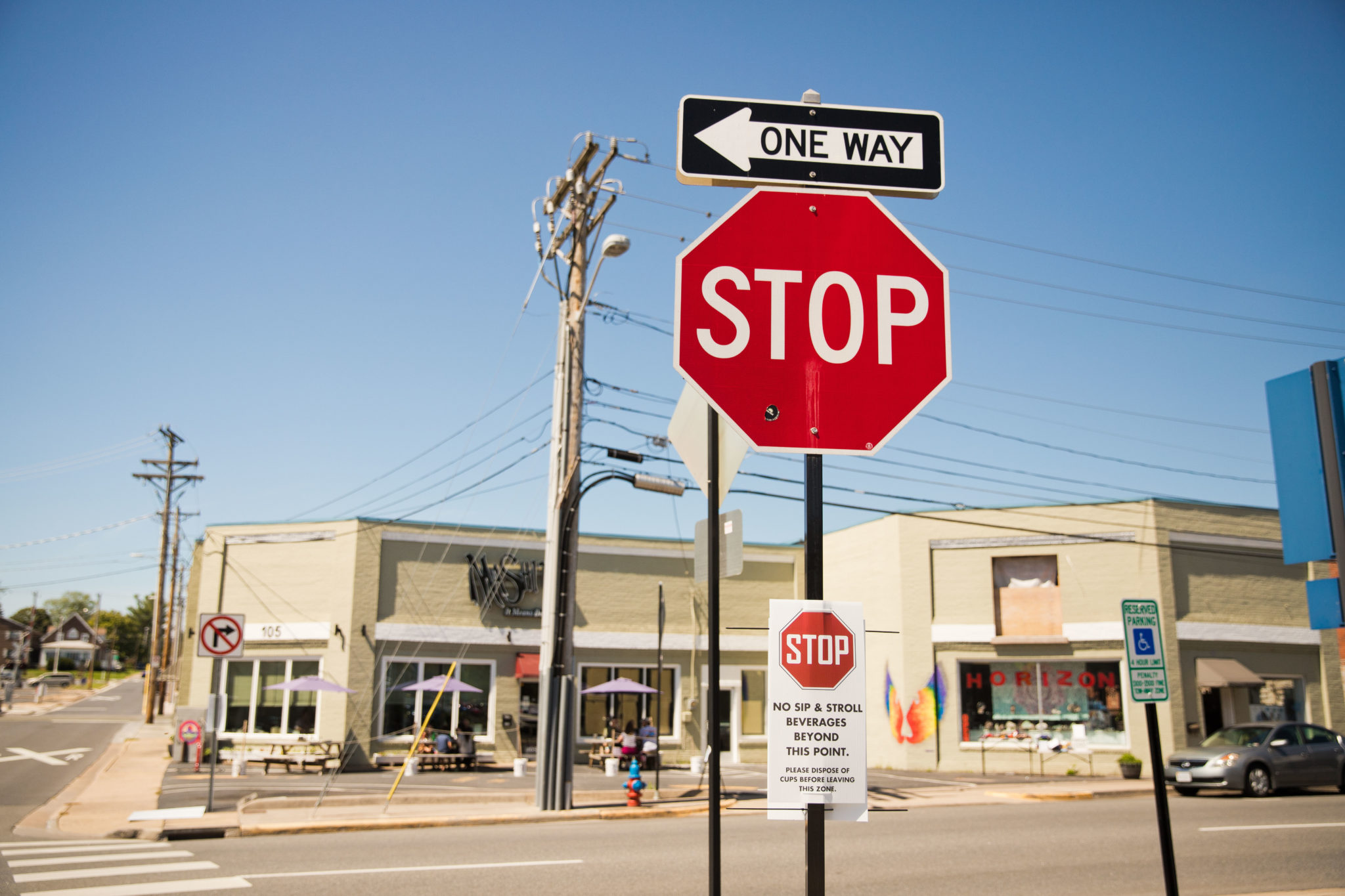 Sip & Stroll
is an element to our events that replaces the usual beer garden. Adults aged 21+ can purchase a beer, wine or cocktail at a participating brewery, cidery, or restaurant and enjoy it while strolling within the downtown event footprint.
This activity will create more space for people to spread out, enjoy the entertainment available downtown, and support local businesses.
HDR is collaborates closely with the Harrisonburg Police Department and ABC to develop Sip & Stoll zones and a security plan to maintain our community's safety.
Show your ID to purchase a $3 wristband from the HDR info booth or a participating establishment.
Sip & Stroll drinks are served at each establishment in plastic cups with their logo on them. You may not bring your own alcohol into the event.
While you may purchase alcohol in bottles, cans, or growlers downtown, they must remain sealed and cannot be used to refill Sip & Stroll cups or be consumed during the event.
Enjoy your drink within the event footprint. You must finish your drink before entering another establishment or leaving the event.
Enjoy festival music, food, and activities but do not overindulge. Arrange for a designated driver.
Last call will be at 5:30
 PM.
Drinks must be finished and cups discarded by 6 PM.
PARTICIPATING SIP & STROLL ESTABLISHMENTS
Details coming soon!
Magpie Diner*
Sage Bird Ciderworks*
Restless Moons*
Mashita*
Jack Brown's*
Capitol Waffle Shop
The Friendly Fermenter*
Three Notch'd Valley Collab House*
CubanBurger*
Beyond*
Finnigan's (3 – 6 PM)
Billy Jack's*
Magnolia's
Pale Fire*
Jimmy Madison's
Clementine*
Ruby's Arcade
*selling Sip & Stroll wristbands (also available at HDR info booth)
DON'T MISS OUT ON DRINK SPECIALS!
Many of downtown Harrisonburg's participating establishments are offering food and drink specials exclusive to Best.Weekend.Ever.! Visit our dining guide to learn more.