Best.Weekend.Ever. Dining Guide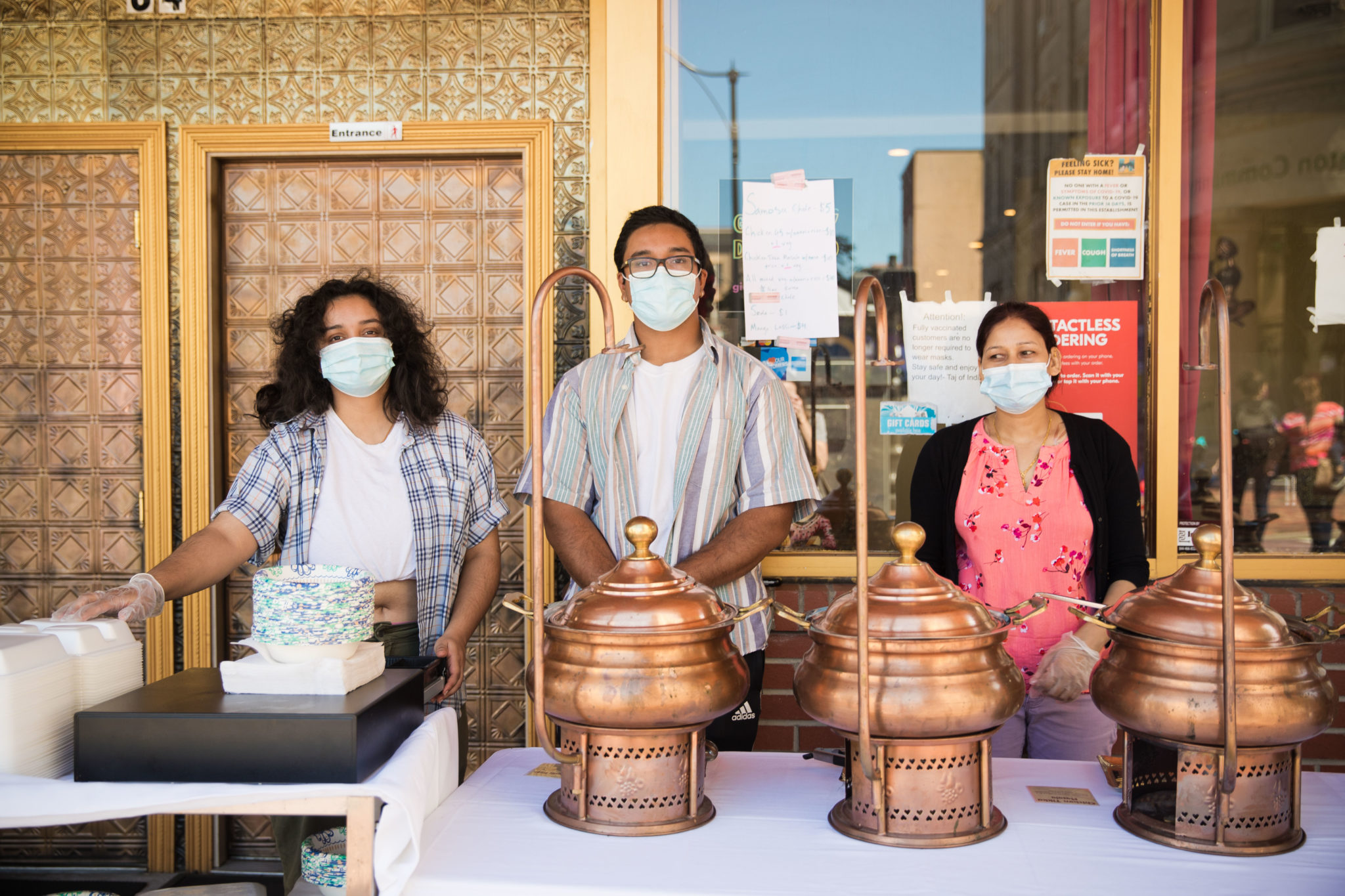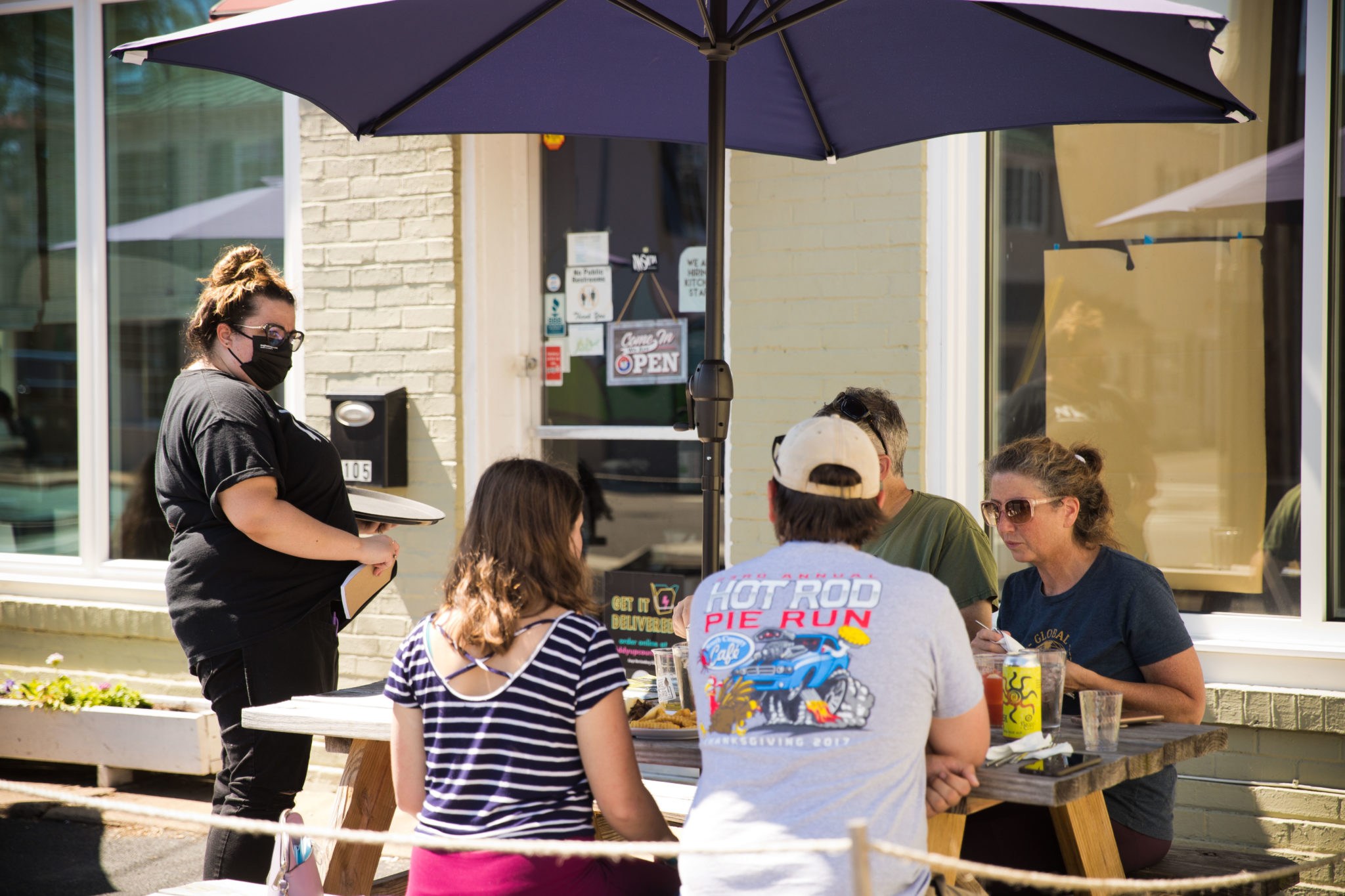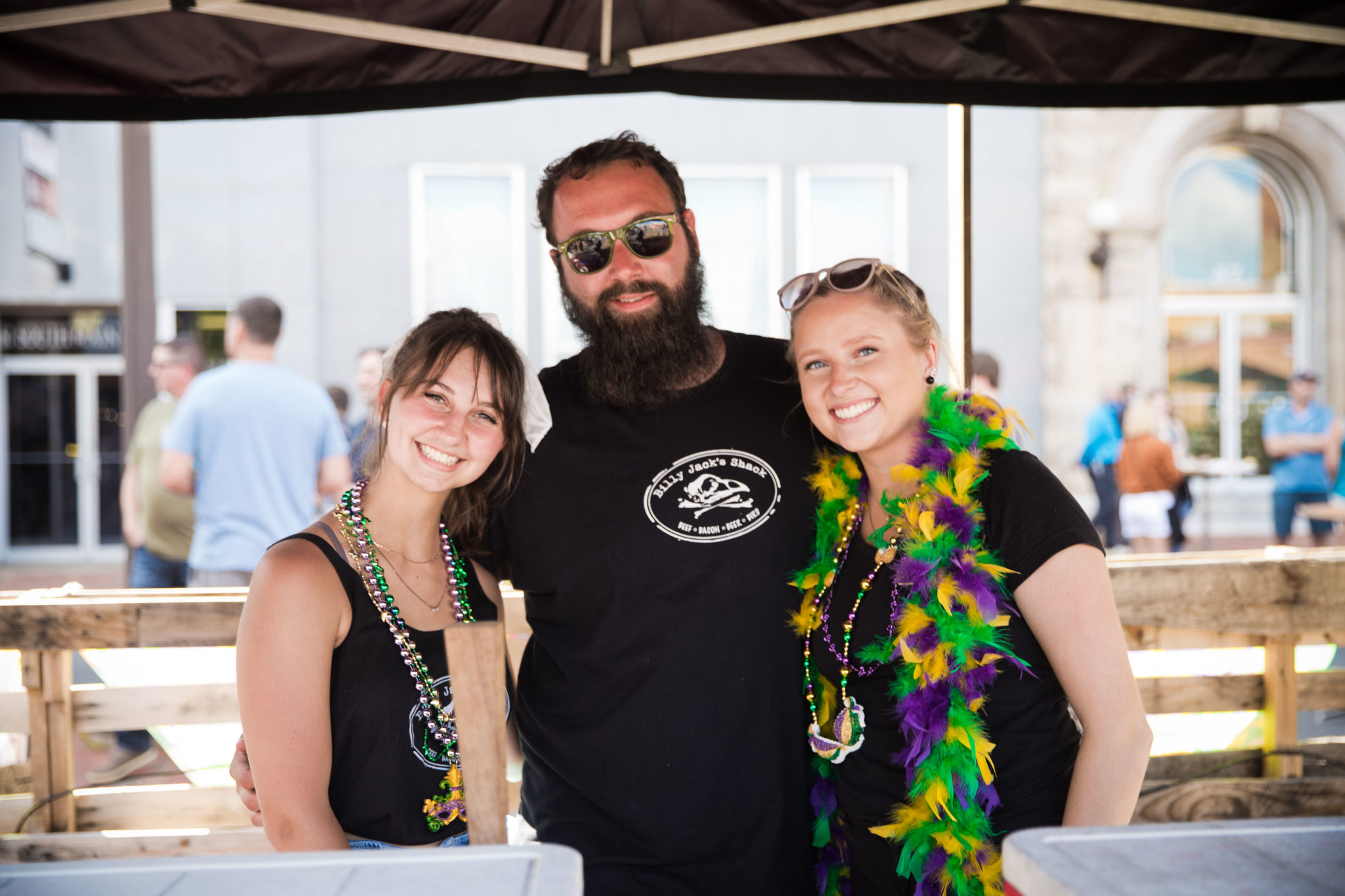 View Dining Options Available in Downtown Harrisonburg
Check out our directory for information on where to get food and drinks all across downtown.
Outdoor & Group Dining
Whether you just want to enjoy the weather outside or are trying to accommodate dining for a small group, downtown Harrisonburg has several options to satisfy your particular needs. Want a full list of outdoor dining locations? Visit our Outdoor Dining Directory for more dining locations with outdoor seating.
Did You Know?
You can bring in your takeout or get food from local restaurants delivered to any brewery or cidery in downtown Harrisonburg! View a list of downtown breweries in guide below.
Food & Drink Specials
Don't miss out on these food and drink specials, exclusively for Best.Weekend.Ever.!
FOOD SPECIALS
Aristocat Cafe – Watermelon Pudding – a special sweet treat
Arts Incarnate Third Annual Artisan Festival (11 AM – 4 PM) – $5 bbq meal. Includes pulled pork sandwich, chips, drink, and dessert. 11am-4pm or until sold out.
BEYOND –

Sushi specials

Magpie Diner

– Best.Nachos.Ever.  A build-you-own nacho bar and sweet treats from the bakery!
DRINK SPECIALS
Aristocat Cafe – non-alcoholic drinks including Rosie Lee's iced tea and lemonade blends – Raspberry Mint Lemonade and the Vineyard Sipper. Plus, Iced Raspberry Mocha and Cold Brew
BEYOND –

Thai Chili Mango Margarita & Lemongrass Gin Cocktail

CubanBurger –

Beer, Cider, Cocktails, non-alcoholic Beers, refreshing lemonades, and guava mint ginger ales! New Addition this summer- Strawberry Jalapeño Margarita! Grab to-go and a comfortable place to relax during the activities.

Finnigan's Cove Seafood Bar (3 – 6 PM)- Watermelon Margaritas
The Friendly Fermenter –

Lemongrass Cream Ale returning, "

Lawn

Dart

"

Jimmy Madison's – Mississippi Bourbon Punch $9 (Chardonnay, Henry Mckenna, Orange & Cranberry Juice, Lemon Lime Soda), Blushing Sour $10 (Henry Mckenna, Blackberry Juice, Bird Dog Blackberry, and Sours)
Magpie Diner –

We'll be serving our new summer cocktails, wine, beer, and zero-proof options

Pale Fire –

Summery shandy and a refreshing strawberry rosé sangria in addition to the standard lineup of beer, wine, cider, and cocktails

Sage Bird Ciderworks – Cider Slush, Nonalcoholic frozen lemonade, and NEW Butts Up! Raspberry Hop Session Cider
Three Notch'd Valley Collab House – new Collab with New Belgium "Hop Slide" dollar off pints during Sip & Stroll
Food Trucks & Pop-Up Dining (Saturday Only)
Downtown restaurants look a little busy? We have plenty of alternatives stationed around downtown Saturday, June 17 to keep you from getting hangry.
Details coming soon!
Ott Street Eats
Across from the Virginia Quilt Museum
Open until 6 PM! Try Downtown Harrisonburg's newest Food Truck!
Outskirts Food Truck
Sage Bird Ciderworks
This downtown food truck offers quick eats and Outta This World specials! Serving beef and veggie hot dogs, fries, vegetarian chili, and more!
Grilled Cheese Mania
Liberty Street (Union Station Lot)
Open limited hours on Saturday, June 17 from 12 – 4 PM.
Posh Fairy Floss Cotton Candy
South Side of Court Square near Spring House
Gourmet Cotton Candy, Handmade, 50+ Flavors
Scotty's Homemade Italian Ice
Location TBD
Real homemade Italian Ices in Harrisonburg, VA. Refreshing. Fun. Memorable.
Corn Dog Co.
Pale Fire's Dog Days of Summer
We have the best corndog you'll ever eat
COURT SQUARE FOOD COURT
Located on the North Side of Court Square across from First Presbyterian Church. Tap + for more details.
Mi Placita
We will be selling authentic Mexican food like
tortas

tacos

sopes

huaraches
Tony's Pizza Mobile
Fresh hand tossed pizza , Quesadillas , Fresh brewed iced tea ,drinks , cheesecake and cannolis .
Chaddies Food Truck
Philly cheesesteaks, cheese burgers, pulled pork barbecue, chicken tenders, chicken sandwiches, amazing yummy appetizers, homemade desserts, and much more.
Poppin Loco
Flavored popcorn, roasted assorted nuts, assorted candies, beverages
Just Fries
Hand cut boardwalk style French fries
Sunday Brunch
Come back and enjoy Sunday brunch in downtown Harrisonburg this weekend!