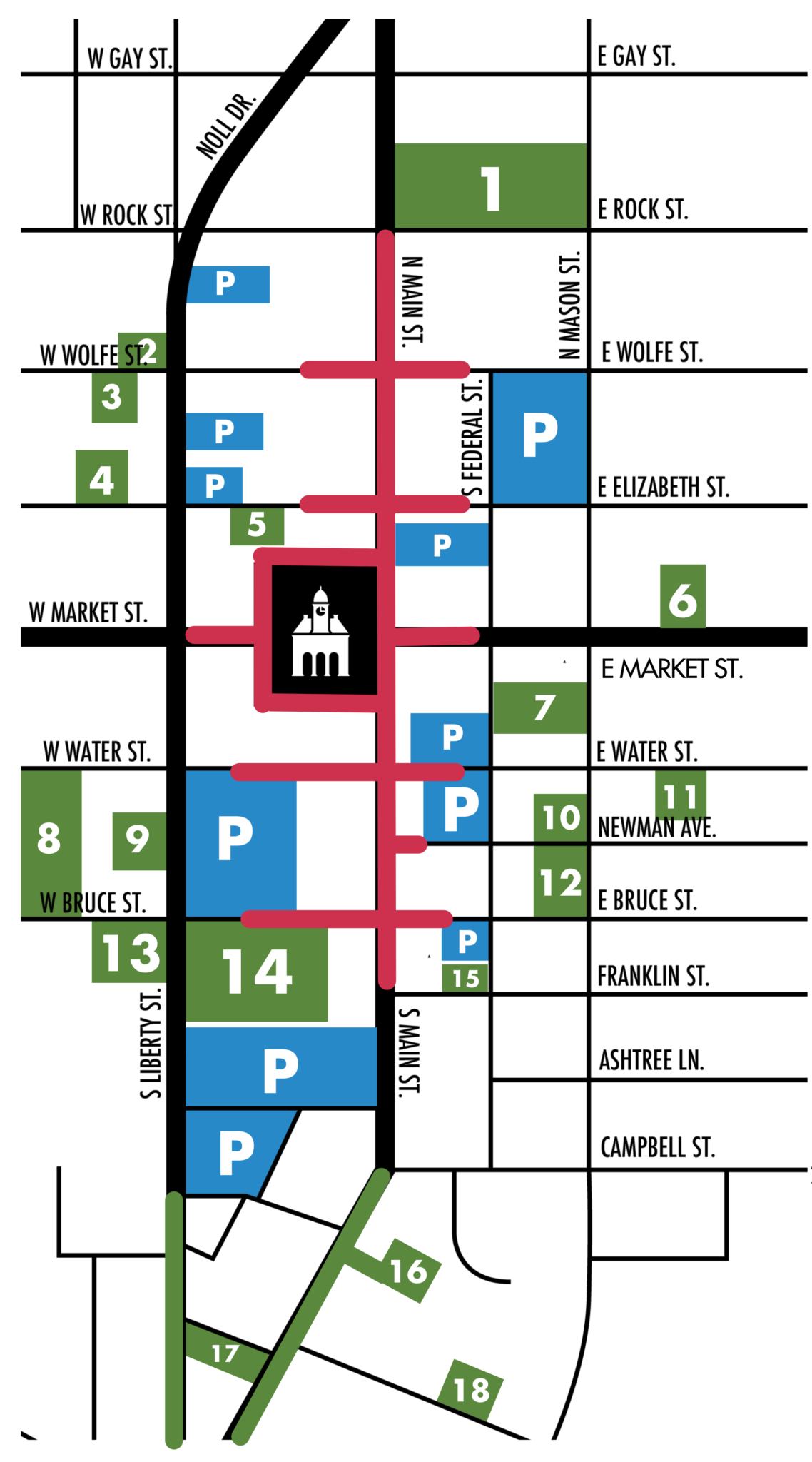 ROAD CLOSURES
Please note the street closures indicated with red lines. The following streets will be CLOSED on Saturday, June 18.
Court Square (10:00 AM – 8:00 PM)
Main Street between Franklin Street and Rock Street (12:00 PM – 8:00 PM)
There will be partial side street closures leading to Main Street throughout this corridor
GENERAL EVENT PARKING
There will be ample event parking in downtown Harrisonburg for Best.Weekend.Ever., including additional private lots open to the public on Saturday, June 18. Parking is accessible from Mason Street and Liberty Street.
Public parking is available all day in the municipal parking lots indicated in blue and in additional Saturday Event Parking lot spaces indicated in green. Street parking is also available on Main Street between Grattan Street and Campbell Street and Liberty Street between Grattan Street and Warren Street, indicated with green lines.
Guests will be able to park in hourly spots without time penalty, Please adhere to any posted tow-away zones, accessible parking spaces, and Restricted Parking areas. Special Event Parking signage will be posted to help visitors locate parking.
Green General Parking Lots: