Easter is the best holiday for a heaping dose of community. If you're spending your Easter downtown with us this year, there are many ways to make this Easter one to cherish. Grab your family and friends and enjoy a tasty, adventurous, relaxing, and memorable weekend at all your favorite downtown spots!
But First, Brunch
What better way to kick-off Easter Sunday than with a big plate of food and some cocktails to match? These are some local spots that have a yummy reputation when it comes to serving up some brunch on weekends, and a special Easter Brunch menu for your eyes only. (The photos to come will make you hungry!)

Join Hotel Madison's Montpelier Restaurant and Bar for Easter Brunch with hot & cold displays, a make-your-own Benedict station, carving stations, kids menus, and much more. Also find a fun Kids Activity Corner led by the Easter Bunny and Mickey and Minnie Mouse. Reservations are required! Save your spot and see their delectable Easter menu here. If you can't get enough of brunch at Montpelier, you're in luck — in addition to Easter, Sunday brunch will now be on their menu every week.
---
Bloody Mary

Huevos Rancheros
Food.Bar.Food is known for their cocktails, having won many awards declaring them the best. Paired with a delicious brunch dish like the Huevos Rancheros or the savory Chicken & Waffle, it's the perfect combination to start your day with. Your mouth will be watering from the moment you walk in the door.
---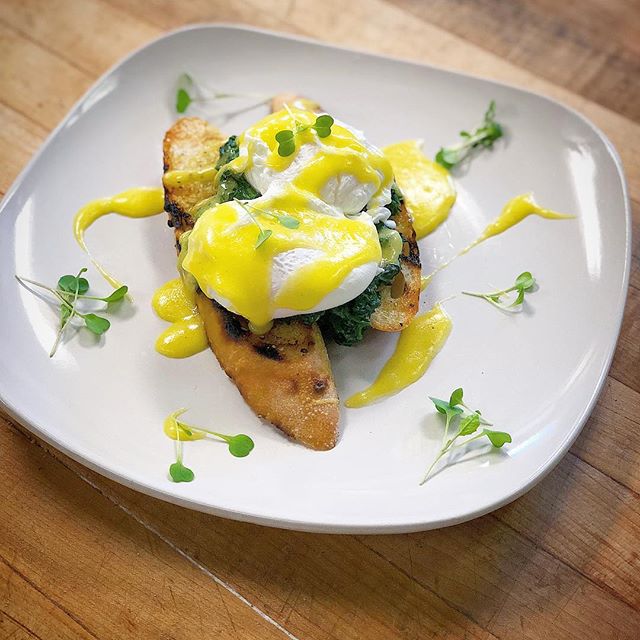 The Joshua Wilton House has an outstanding Sunday Brunch for all to enjoy from 10am – 1:30pm. They serve unique and delicious brunch plates with a presentation fit for a photo-shoot. It tastes even better than it looks!
---
Salmon Benedict

Honey Bear
Clementine Cafe serves a plethora of traditional brunch plates to choose from, with a special twist on each one. From 10am – 3pm every weekend, you can stop by and enjoy the fare no matter how late of a start you get.
---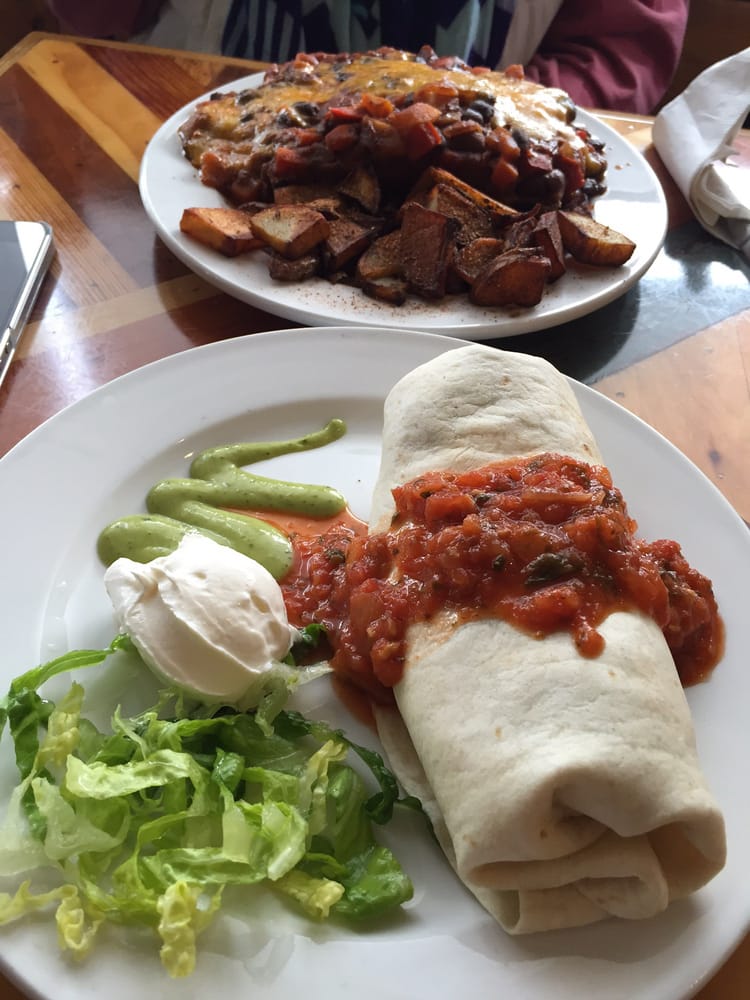 The Little Grill Collective, a worker-owned spot hidden downtown, is a true gem of Harrisonburg. They pride themselves on being a top vegetarian option for the people, and serving locally-sourced ingredients.
---
Downtown Fun
The food downtown is always a fan-favorite no matter where you choose to chow down. But why limit your Easter fun to just one brunch? If you're looking to get in the holiday spirit all week, you're in luck. The Friendly City Merchants and Hugo Kohl Jewelry will be hosting a basket raffle and a Golden Egg Hunt with plenty of Downtown treasures to be won! And for the kids, Westover Park will be hosting an Easter Egg hunt with a special appearance from the Bunny himself.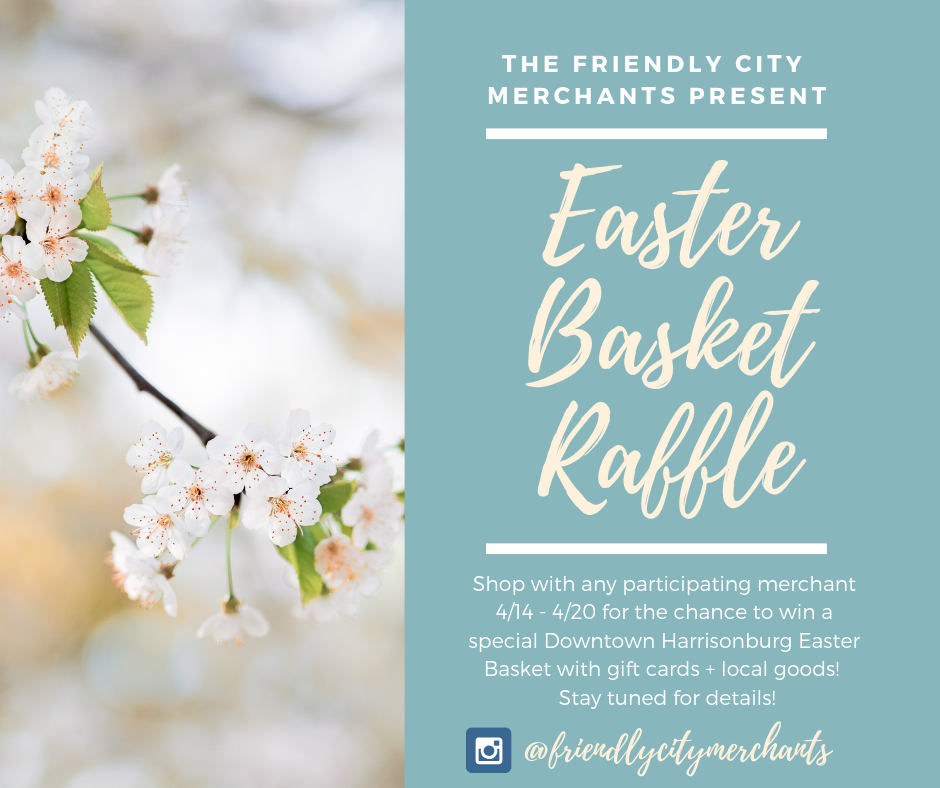 Shop with your favorite Downtown spots from 4/14-4/20 to earn entries towards the Friendly City Merchants' Easter Basket Raffle! All the Merchants have donated prizes for this magical basket, which contains over $350 worth of Downtown treats and treasures. Stay tuned to @friendlycitymerchants for more info!
---
Hugo Kohl will be hosting a Golden Egg Hunt across Downtown Harrisonburg with jewelry prizes! We can't let kids have ALL of the Easter fun now, can we? Keep an eye on Hugo Kohl's Instagram starting April 12th — they'll post clues as to where their golden eggs can be found. If you discover one, follow the instructions inside to claim your prize!
---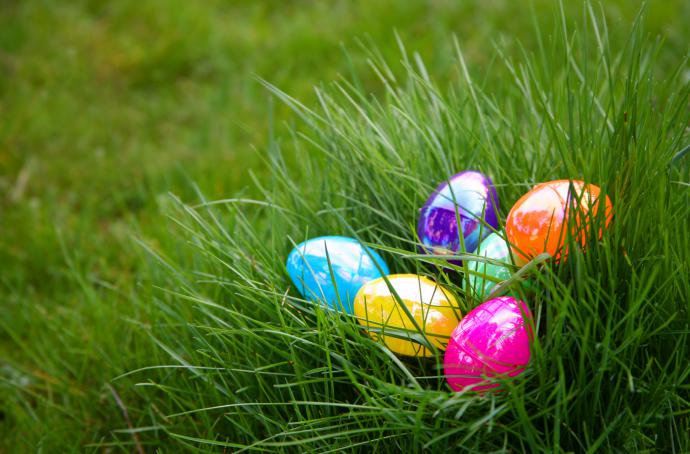 An Easter Egg Hunt will be taking over Westover Park at 10am on April 13th this year. This event is open to residents of Harrisonburg only. The Easter Bunny will be on location for pictures, so make sure to bring your cameras and get there early!
The First Presbyterian Church on Court Square will also be hosting an egg hunt on Saturday, April 20th for children ages Pre-K to 5th grade. They're also looking for volunteers to help hide the eggs beforehand and clean up afterwards! For more information and to RSVP, visit their Facebook event.
Downtown Harrisonburg is bound to be hopping this Easter, with delicious menus and fun-filled activities for everyone. We wish everyone a happy April and a great Easter holiday!