Since opening its doors at Agora Downtown Market in February 2017, Lineage has found an receptive and supportive local audience who share their appreciation for thoughtfully designed, well made products for everyday use. As the business grew, it found itself running out of space and needing more room for production of its house-made canvas and leather bags and growing retail offerings. Completing its expansion in early April, Lineage owner Paul Hansbarger is now able to better showcase his canvas and leather bags, and the extra space offers a larger collection of clothing, home goods, apothecary items, art, and unique gifts.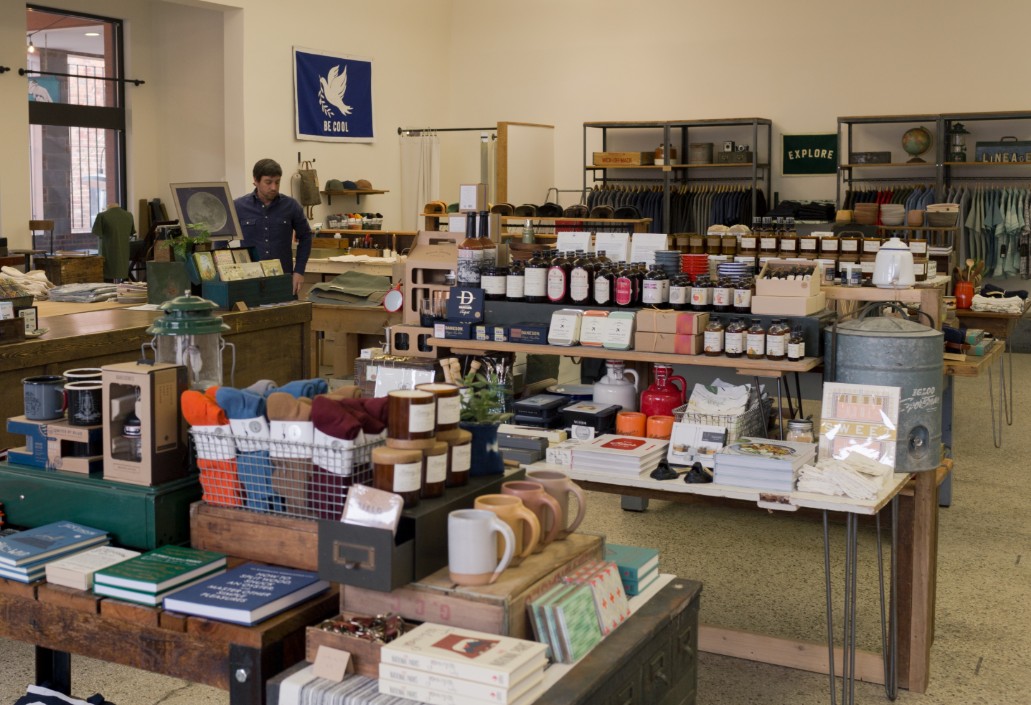 "One of the new additions I'm most excited about is our addition of men's clothing. While I've lived in Harrisonburg, I have always felt this was an underrepresented market. Our clothing selection focuses on durable, simple, everyday clothing. Several of the brands that we carry are ones that I've been a customer of for years and that I wear everyday. These are smaller companies with ethical and manufacturing standards that I can stand behind," says Harnsbarger.
In addition to carrying products from many local makers and craftspeople, Lineage was proud to work with local designers, woodworkers, and fabricators for designing and building their custom displays and fixtures for the shop's expandion. In the future, the larger workspace  with numerous work surfaces and tables will also allow Lineage to host hands-on workshops and pop-up events from like-minded makers and businesses. Stop by Agora Downtown Market today to explore their expanded shop and learn more about Lineage!