A seemingly empty first floor of MODdisplays building doesn't paint an accurate picture of the lively business that goes on inside. What many don't see is the hustle and bustle of the second floor, where the staff is hard at work – and having fun.
MODdisplays designs and creates trade show merchandise for vendors – things like event tents, retractable banners, branded backdrops, and all kinds of displays and stands. They boast an in-house design team and have a focus on providing the best service possible for customers while getting their items to them quickly and efficiently.
Ben Hughes and Andy Keeler founded MODdisplays in 2007. The pair graduated from JMU and were coworkers in Harrisonburg. Andy was redesigning the website for the company they worked for, and Ben was working in sales. They were inspired by innovations that they realized could take place within the process and wanted to focus on making creative configurations with a quicker turn-around time. By shipping directly to people no matter where they are located, they could streamline the process of ordering custom items for tradeshow customers.
MOD started in a small office space on Main Street in Downtown Harrisonburg, where Pendleton Community Bank currently resides. After they increased their staff, they moved in 2011 to the former Blakemore's Flower shop building on East Market Street – a charming historic building full of character and unique architecture.
The company now has 18 full time staff, about half of which are graphic designers and the rest work largely in sales.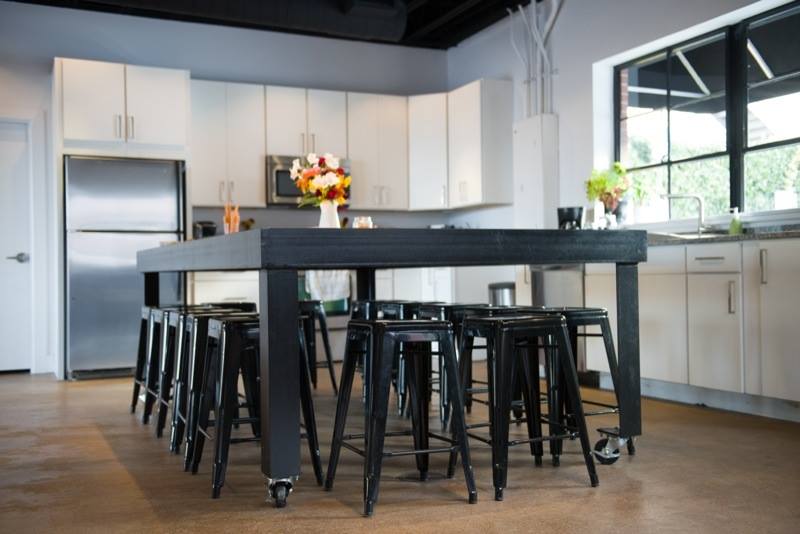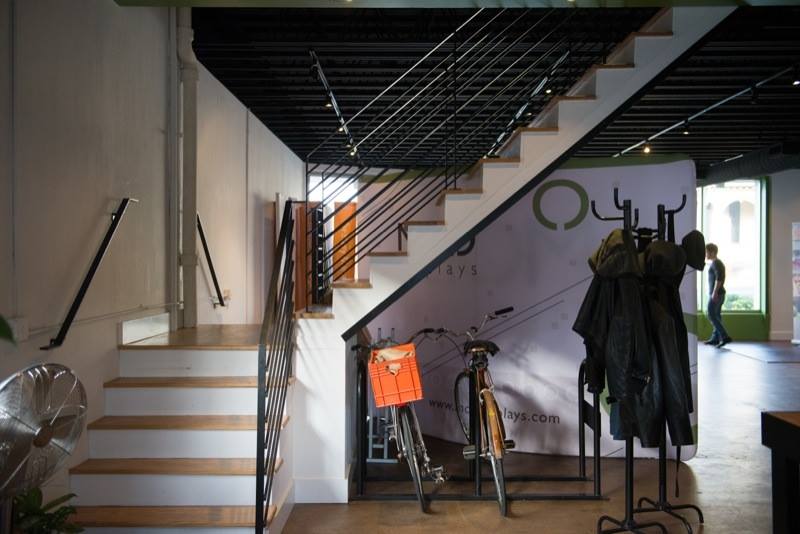 MODdisplay's kitchen area (featuring a table repurposed from its previous life in the former Blakemore's Flower Shop) and their first floor
The process starts with either the creation of a custom design or by using art that the customer currently utilizes.  MOD's in-house designers work with the customer to produce a design that works for them and will revise it until it meets the customer's specifications and standards.  After the design is finished, the product is produced and shipped. This part takes about 5 days, making the total process about 10 days to 2 weeks depending on the length of the design process.
They ensure that in the purchasing of a product, the customer will receive everything they need to be "show ready."  This means that it will include all parts necessary to set up and go out-of-the-box, and that there are no hidden fees or upcharges in the process.
"We want to make sure there's no hidden production costs… and have transparency with the products," said Nick Mohler, MOD's Director of Marketing.
But what truly sets MOD apart from other trade show display businesses is their $100 flat cost design.  Typically, this is a huge advantage for small businesses, where they might not have a larger budget for design fees.
Though the staff works hard to make the process run quickly for customers, they know how to play hard too.  The office culture is what Mohler says makes the job fun.
"It's lighthearted," Mohler said.  "And with all the deadlines associated with the business, it's really helpful to have that."
In between Photoshop prank battles, every Friday they have an all-staff breakfast, which is held around a large, repurposed table that was once a part of the flower shop. Part of the breakfast tradition also includes reading recent entries from a quote book of funny things that have been overheard around the office, where everyone guesses who said the anecdote in question.
The staff also has yearly traditions including a Pumpkin Derby, where they all create a vehicle out of a pumpkin and race them against each other.  In their annual March Madness bracket competition, the loser must wear a temporary cat tattoo to the office – although many members of the team hardly consider that a punishment!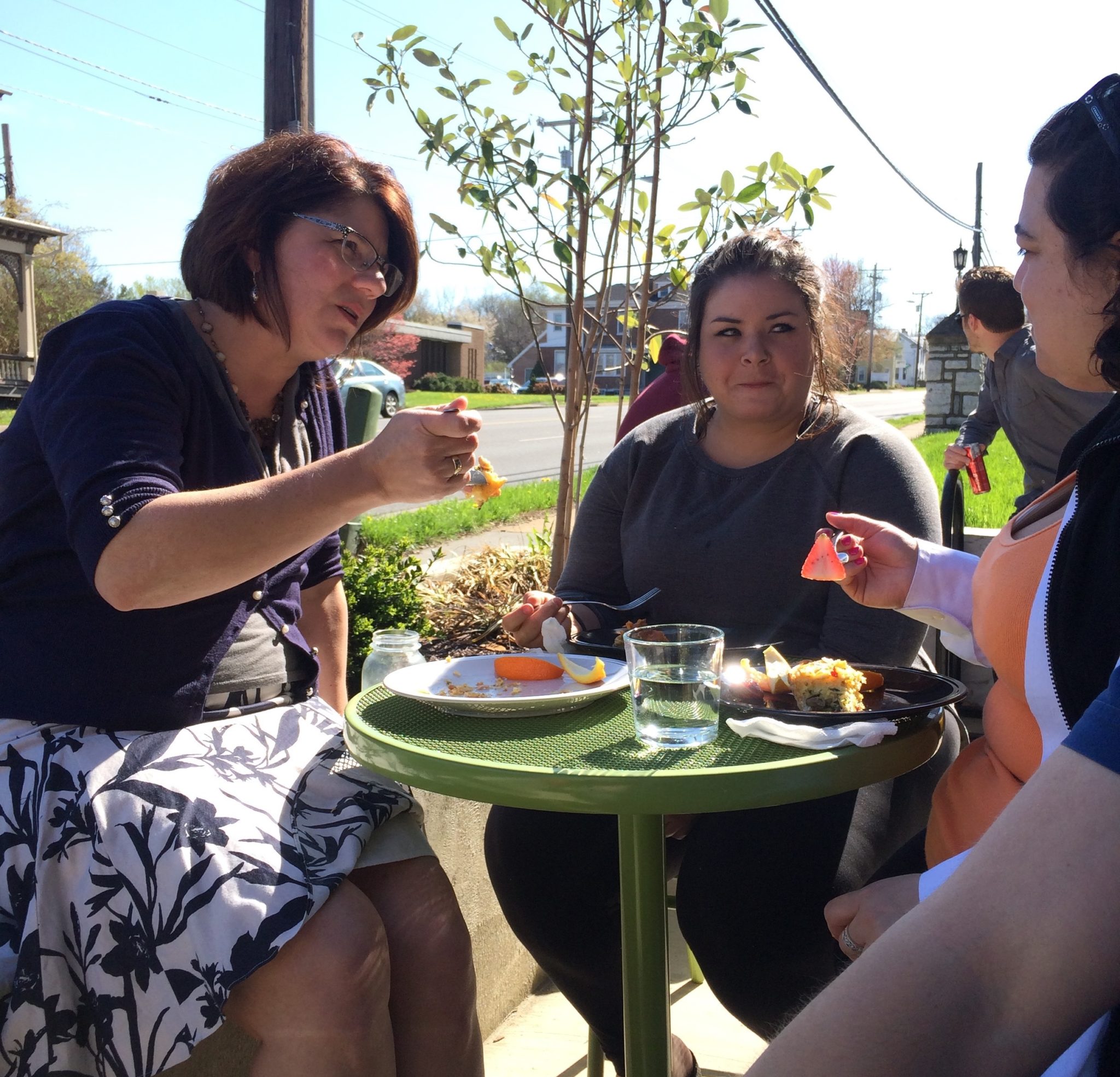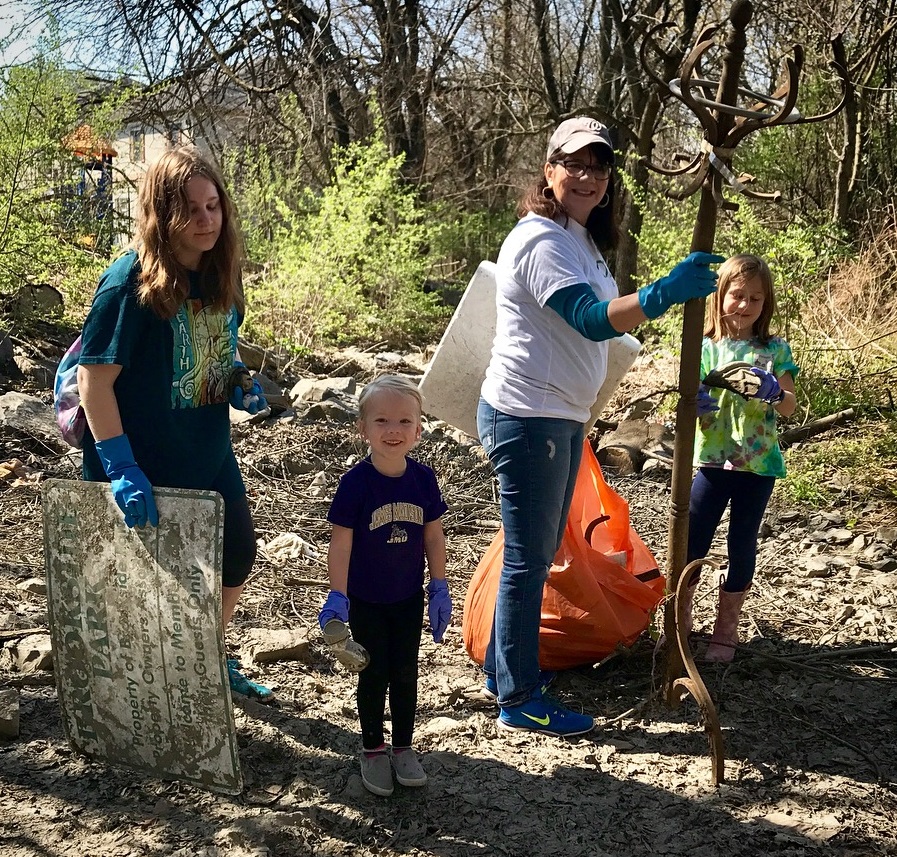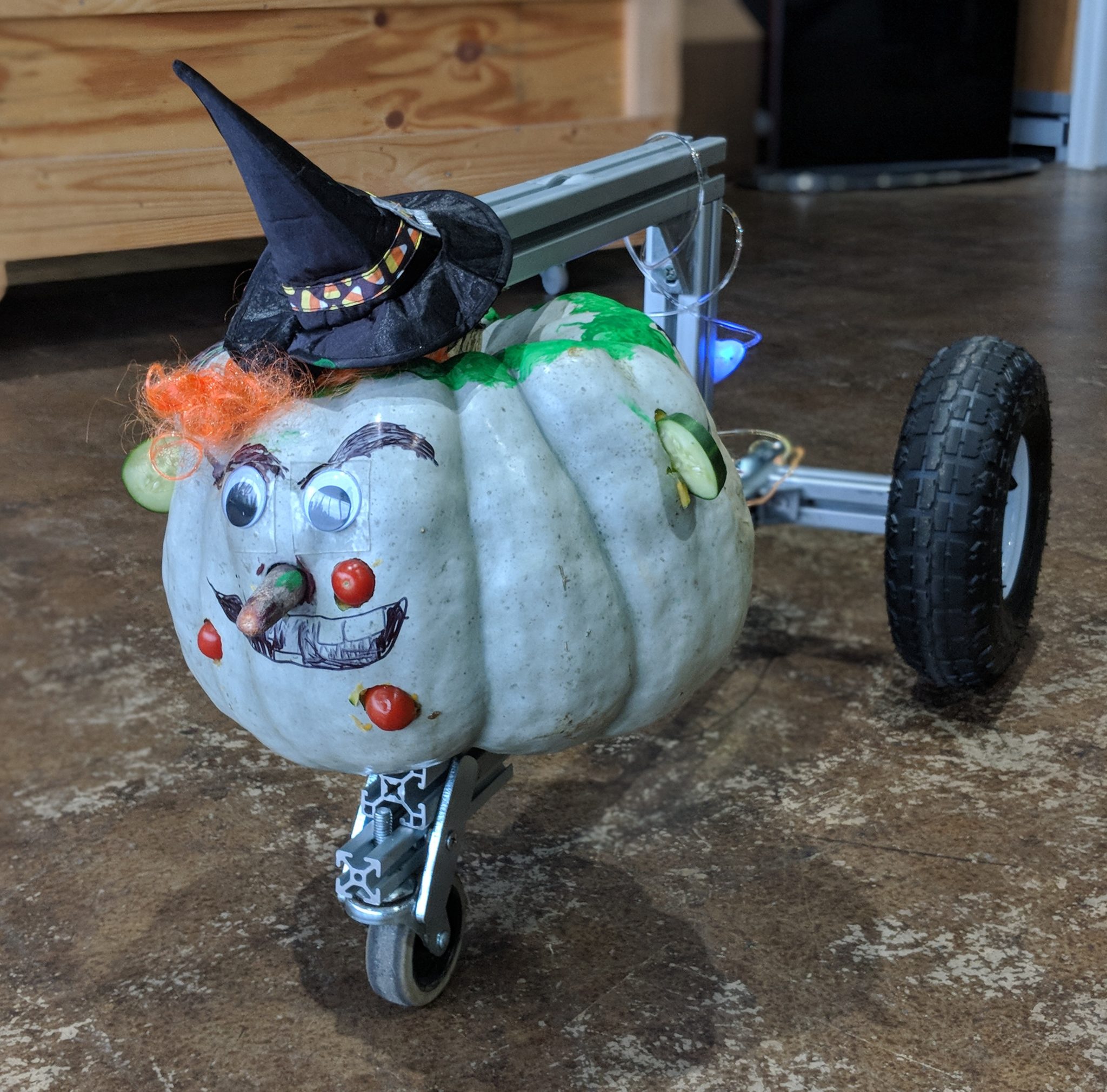 MODdisplays staff enjoying breakfast outside, volunteering for Blacks Run Cleanup Day, and an entry in their famous Pumpkin Derby
Because of MOD's ability to ship materials directly to buyers no matter where they are located, they don't have a need to be in a bigger city – and they don't want to. The team finds Harrisonburg a valuable place for business, especially for employees.  The easy access to downtown and its range of shops and restaurants is a huge perk, and some team members even ride their bikes to the office.
MOD also works in the community by sponsoring events for local nonprofits, and they volunteer for Black's Run Cleanup Day each year.   
So the next time you or someone you know needs an awesome tent for an event or a slick setup for a tradeshow or conference, give MOD a call! Don't let the quiet first floor of their building fool you – upstairs is an awesome team hard at work making great products, and having fun while doing it.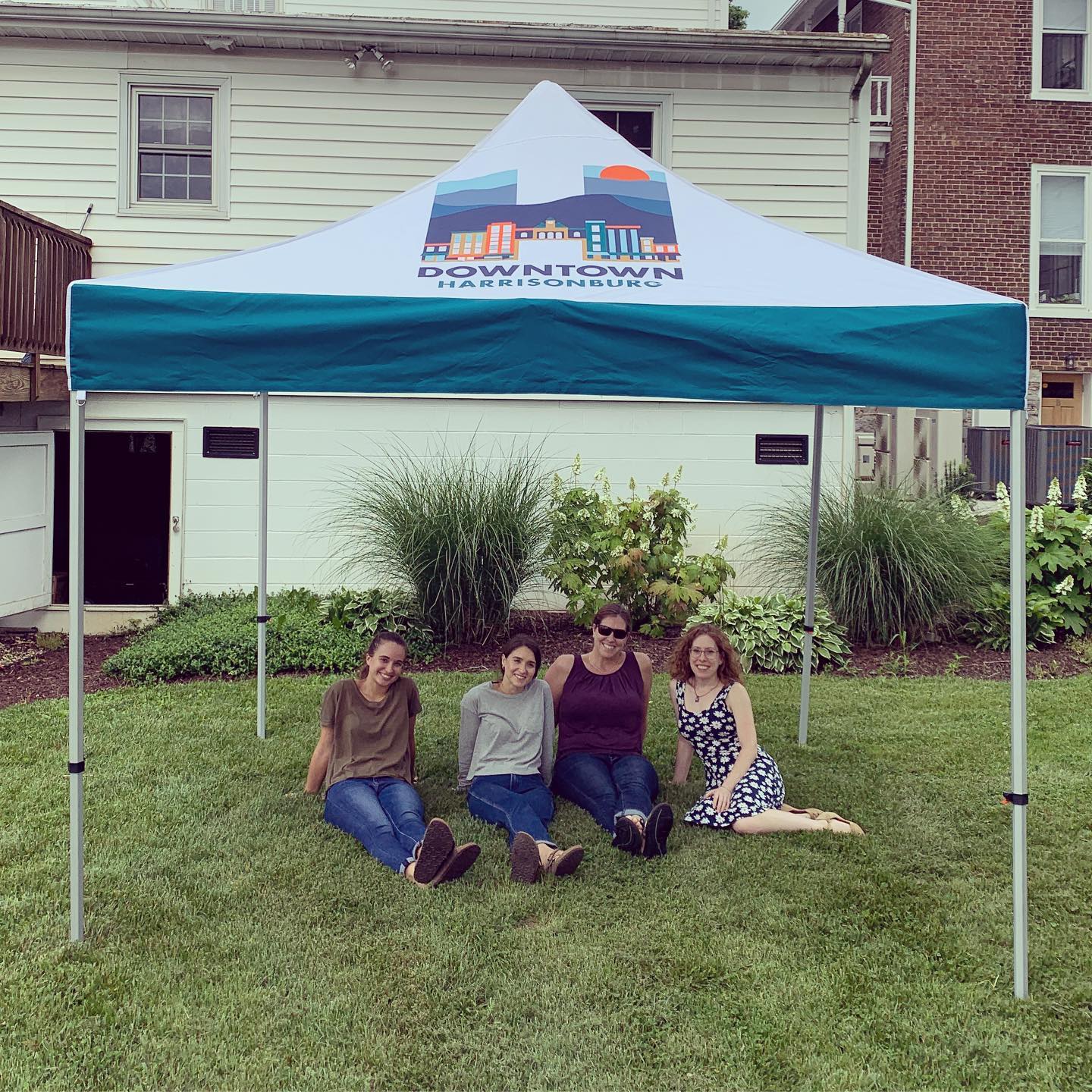 HDR staff posing under one of our awesome MODdisplays tents!