By David Tremain — Located inside Hotel Madison on the corner of Grace Street and Main Street, grace+main coffee shop welcomes JMU students and faculty and city residents to their morning cups of happiness.
The grace+main coffee shop opened its doors to the public September 2018. More recently, the coffee shop has undergone major renovations to meet customer requests.
"My favorite part about grace+main is the wide spectrum of people we serve," grace+main Manager Sam Denny said. "We see students studying in their sweatpants as well as business professionals grabbing a coffee after their stay at the hotel."
The grace+main coffee shop has earned its reputation as a great gathering spot in the Harrisonburg area. JMU students use the shop as a secret study spot because of its relaxing and aesthetically-pleasing atmosphere.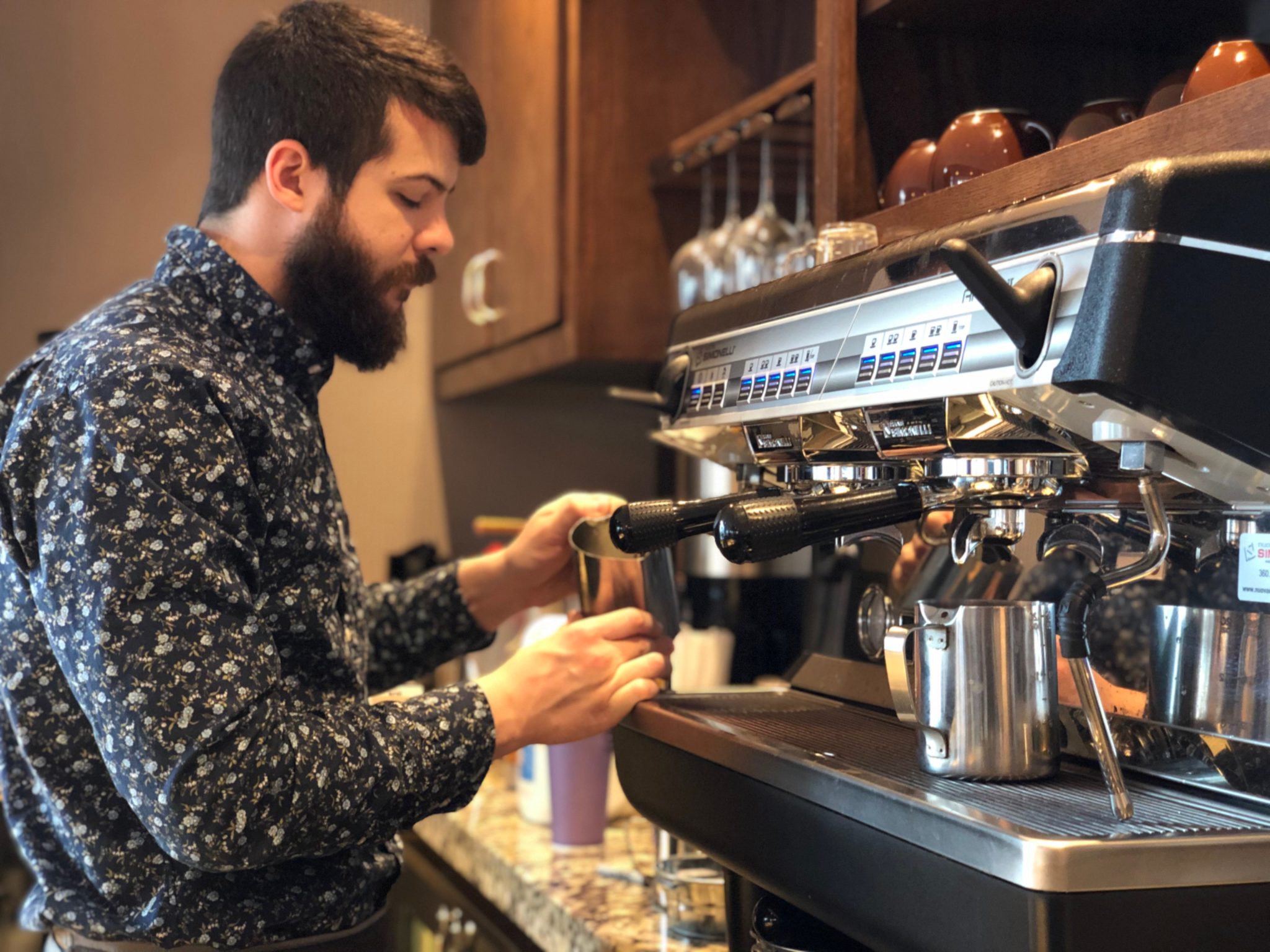 The shop's management has recently added Flex, a JMU purchase card program, as a means for students and faculty to make their purchases. JMU faculty and staff receive a 15 percent discount with proper JMU identification.
"Our goals are to deliver the highest quality coffee and pastries to customers while increasing daily revenue at a steady, measurable pace," Denny said.
The grace+main coffee shop employees proudly brew locally-roasted Chestnut Ridge coffee. Shop menu items include hot and cold coffees, teas and smoothies. The shop guarantees the freshest coffee from the friendliest baristas in a great location!
The shop creates fresh to-go foods that include sandwiches, muffins, parfaits and fruit cups every day.
Exciting things are in store for grace+main: the Holidays are just around the corner. Customers can count on many different, limited-time specials, such as the Blueberry Pancake latte or the White Chocolate Raspberry hot chocolate.
The shop's manager plans to grow its digital presence with an upcoming app that will allow customers to skip the line and pre-order their drinks for pick up. Once the app is "live," baristas and managers will be more than happy to assist customers in downloading it.
The grace+main coffee shop is open to the public Monday through Friday from 6:30 a.m. to 5:00 p.m., and Saturday and  Sunday from 6:30 a.m. to 2:00 p.m. For more information about the location, hours of operation, special events and specials, call 540-214-2280 or visit www.hotelmadison.com/dining/coffee-wine-bar.