Shop Small for the Holidays
Harrisonburg Downtown Renaissance welcomes you to our historic shopping district where you can shop for everyone on your list! You won't find big box stores, long lines at the register, or mass-produced items in Downtown Harrisonburg. Instead, our streets are lined with charming local, independent stores ranging from art and clothing to outdoor recreation.
Why shop small? You'll discover quality, one-of-kind, artisan items that you won't find anywhere else. You'll receive personalized attention from small business owners and employees who are knowledgeable about the products they sell. Most importantly, you'll make a significant impact on our community by investing your money locally. When you spend $100 at local, independent businesses, $68 dollars gets returned to Harrisonburg's economy. When you spend $100 at national businesses, only $43 gets returned to the city. When you buy a gift online, $0 gets returned. By shopping small, you're investing in our schools, roads, and other services we use daily.
Help us create a downtown that we all love by investing money in our community and joining us for a special holiday experience downtown this season.
"Every time you spend money, you're casting a vote for the kind of world you want." – Anna Lappe
View the Expanded Virtual Guide
Includes Clickable Links to Purchase!
Download the 2021 Downtown Holiday Gift Guide as a PDF
As seen in the Daily News Record!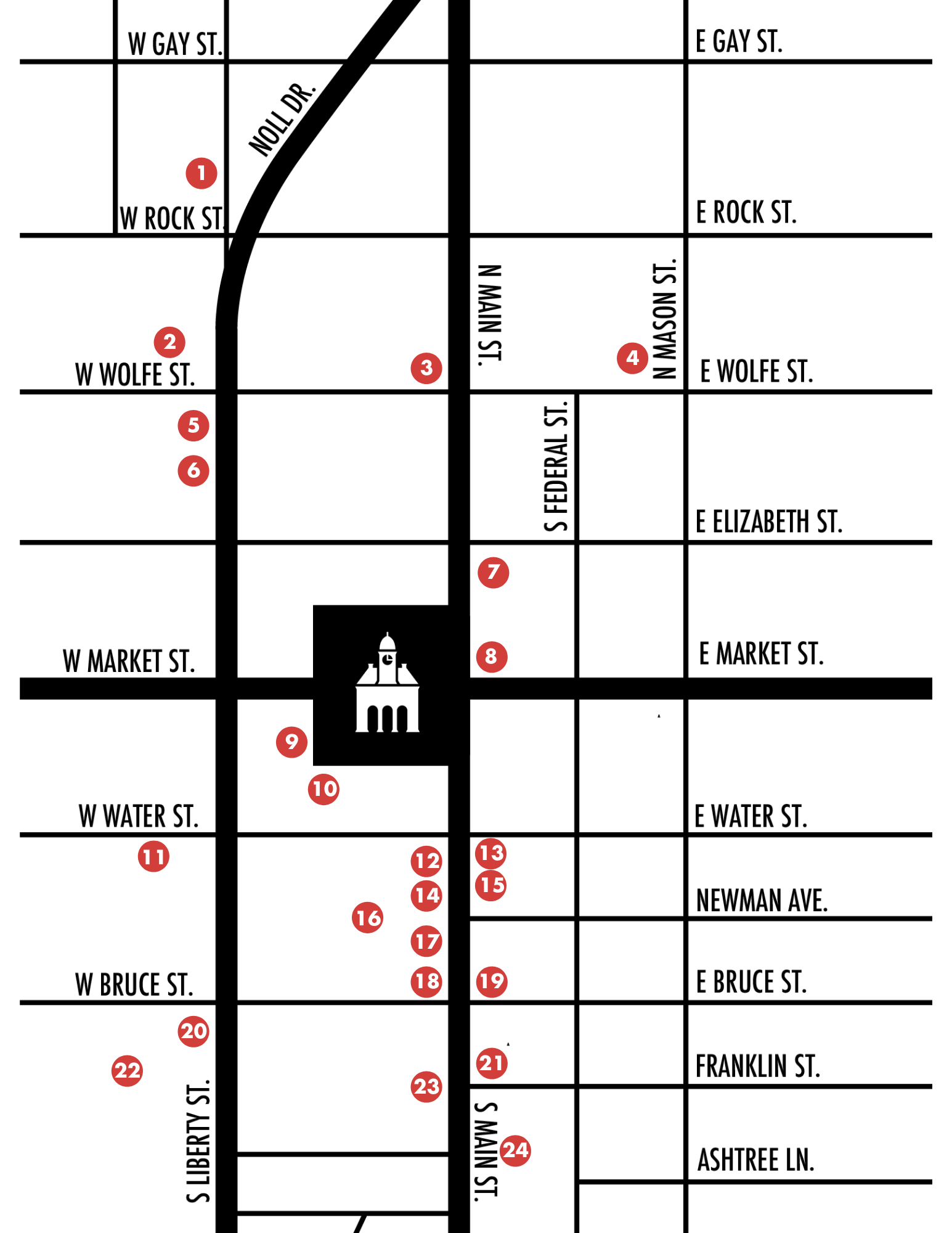 Holiday Gift Guide Shops
Sage Bird Ciderworks
Bittersweet Bakery
Glen's Fair Price
Friendly City Food Co-Op
The Frame Factory
Horizon Gifts
Walkabout Outfitter
Friendly City Dance Room
The Tuning Fork
James McHone Jewelry
Blue Ridge Dog
OASIS Fine Art & Craft
Shirley's Gourmet Popcorn
The Lady Jane
withSimplicity
Shenandoah Yoga
Agora Downtown Market

Alakazam Toys
Charlee Rose Boutique
Heartworn Vintage
Lineage
Rocktown Yarn

Ten Thousand Villages
Explore More Museum
Dart Resale & Trade
Hardesty-Higgins House
HUGO KOHL
Virginia Quilt Museum
Green Hummingbird
More Downtown Holiday Gift Guides
A new guide is featured every week! Check back soon for more gift ideas from businesses in Downtown Harrisonburg.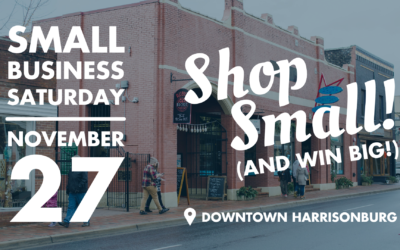 The holiday shopping season kicks off this week with Black Friday on November 26 and Small Business Saturday on November 27! Shopping at local, independent businesses, like the 50+ retailers in Downtown Harrisonburg, helps build up our community by keeping funds...
Explore 30+ unique locally owned businesses online & in-person Have you seen our print guide in the Daily News Record? Learn more about the shops and gifts included in this guide and shop online with the expanded virtual gift guide below! Need more gift ideas?...
Want more holiday fun? Make sure to check out these resources for more events and promotions in Downtown Harrisonburg this season:
Winter Wonderfest
The most magical day in Downtown Harrisonburg is back and bigger than ever! Join The Friendly City Merchants and Harrisonburg Downtown Renaissance Saturday, December 11, for Winter Wonderfest. Enjoy carriage rides, photos with Santa, carolers, holiday shopping, performances, a holiday movie, and more!
Shop Small & Win Big!
We're making shopping small even sweeter this holiday season! Save your holiday shopping receipts from Downtown Harrisonburg businesses, because each week in December we're drawing two lucky winners to win big in downtown gift certificates.
Handmade Holidays
Celebrate the holiday season in Downtown Harrisonburg! Make holiday decorations, gifts, and more at a variety of business locations throughout the month of December thanks to these workshops organized by the Friendly City Merchants group.
Thank you to our generous sponsors: