Not even one year old yet and Agora Downtown Market is already making its mark on downtown Harrisonburg. This open, indoor marketplace has cool vibes that is attracting locals, tourists, and students. Since opening in June 2017, Agora has expanded to include 11 businesses that range from clothing to coffee to candy and more – each business with its own story to tell. This blog is the first in a series that highlights the Isle Co and Create Downtown.
With Arts Council of the Valley's First Fridays happening today, it's the perfect time to shop and dine downtown while viewing beautiful art, and an even better time to see Agora Market at its peak. From 5-8pm, Love Letters to Downtown is happening here. Stop inside for a few minutes to write a note of appreciation to one of your favorite businesses before you browse and shop.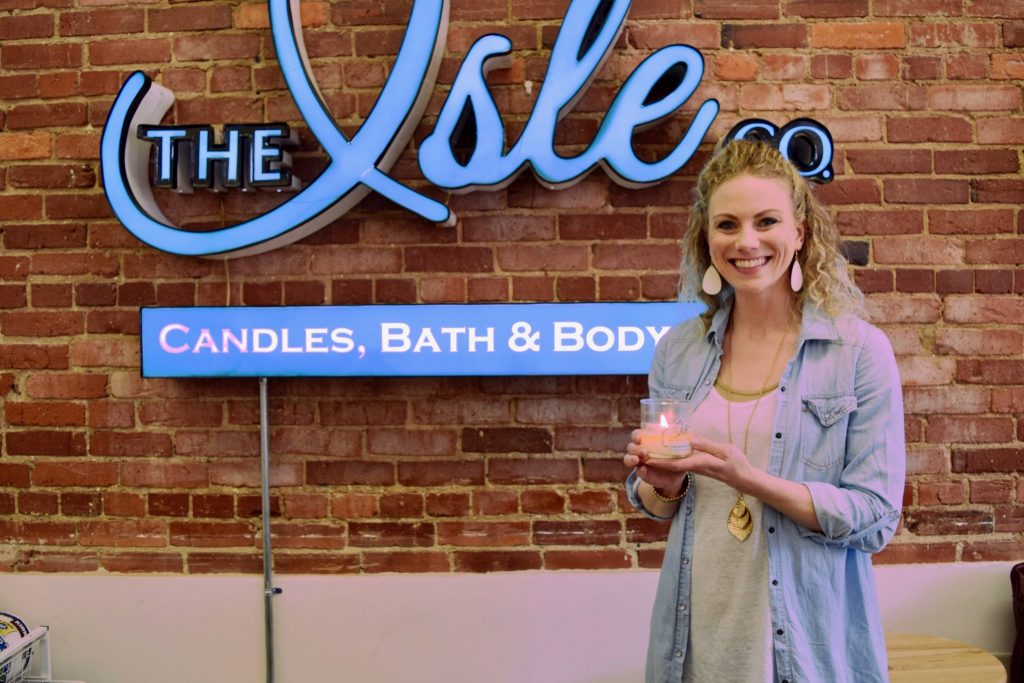 Co-owner Becca Miller Slye
THE ISLE CO. 
Over the last 10 years, The Isle Co. has built their family-owned business in South Carolina and Harrisonburg. They were the first to lease a space in Agora Market. The Isle Co. isn't your typical candle shop, but one that leaves an impression on you as soon as you walk through the doors. Their soy lotion candles allow customers to enjoy their scent of choice while using the lit candle as body lotion. How's that for unique?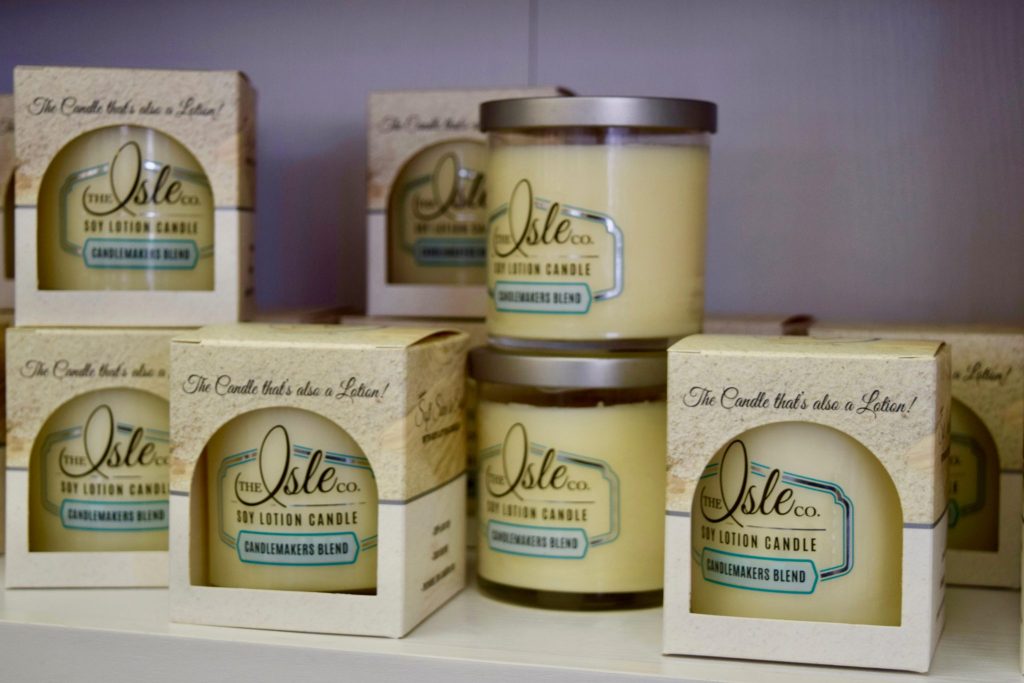 The Miller family is originally from the Shenandoah Valley, but parents and co-owners Bob and Kathy Miller headed down to Myrtle Beach after their three daughters moved from the area. And so, The Isle Co. began.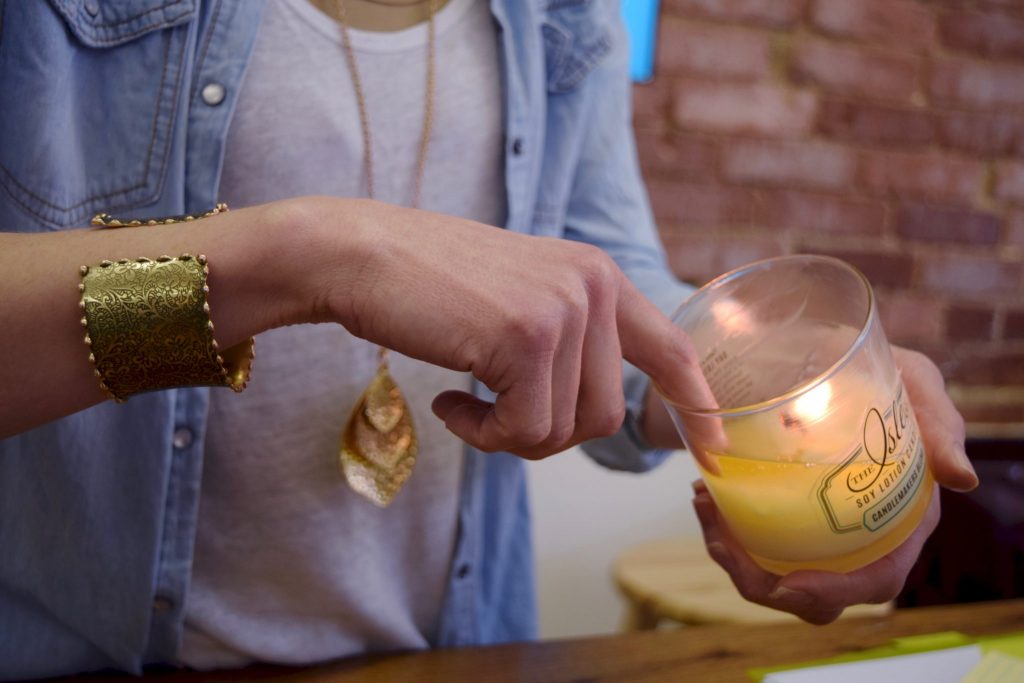 After their daughter Becca Miller Slye moved back to Harrisonburg, she joined the business and started selling their products at local fairs and festivals. They grew quickly and decided to open a second store in the Spotswood Valley Square. Last June, The Isle Co. decided to make the move into Agora Market, due to its convenient location downtown.
"Now that Agora Market is completely full, it feels cohesive and eclectic. There's something for everyone here, whether it's candles, candy, or hardware. We're able to take advantage of a much broader customer base and introduce our products in markets we wouldn't have been able to reach before," says Becca Slye, The Isle Co.'s co-owner.
One of their most unique products is called the "Memory Candle." The Isle Co. preserves flowers from your special event by placing the flowers into a hollowed out illuminated base, so you can always remember that special event! Their memory candle has been featured in Martha Stewart's Bridal Edition. This growing business has also received national recognition from HGTV and the Food Network. "It's awesome when all of your hard work is nationally recognized; it truly all feels worth it," says Becca.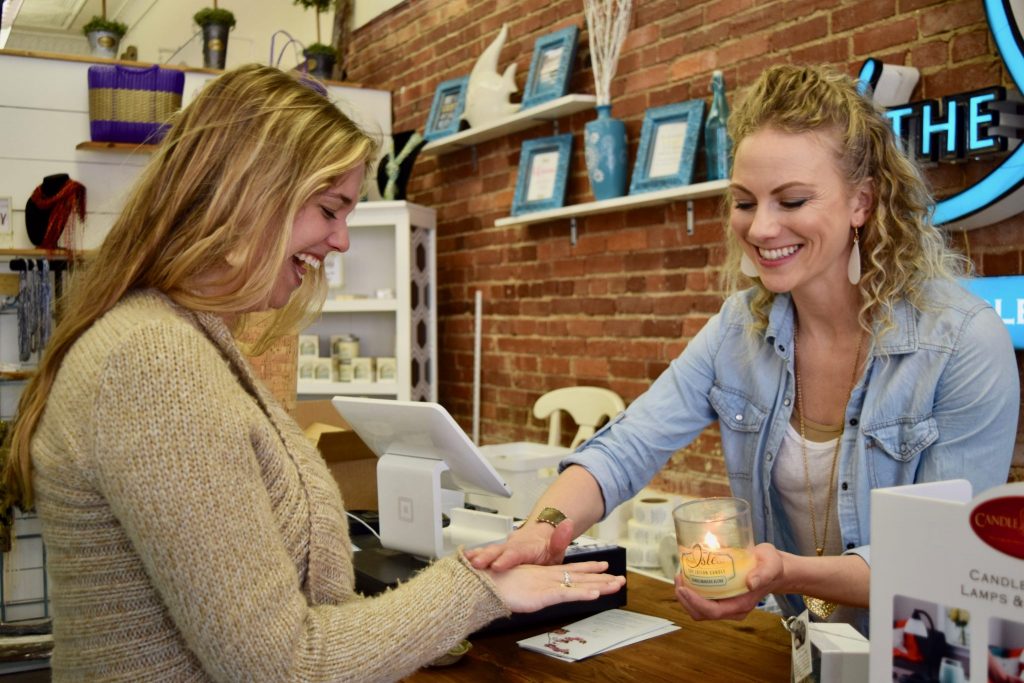 The Isle Co. offers several collections of lotion candles and melts, such as the bouquet collection, relax collection, and even a vineyard collection featuring scents reminiscent of your favorite wines. And to make your candles light up any room, choose an accessory like their nightlight warmers, so you can "take a dip" anytime.
CREATE DOWNTOWN 
Currently owned by The Isle Co.'s Kathy and Becca Miller, Create Downtown is Agora Market's newest and final addition. The new creative space was designed to give artisans a platform to highlight their specialty or craft through workshops and classes. Get a glimpse of the space tonight during First Fridays.
In the spirit of creativity, Create Downtown has also teamed up with HDR for its second "Love Letters to Downtown" event from 5-8pm on Friday. The event welcomes anyone who would like to write a note to a small business owner downtown who has made an impact on them in some way. Whether you had your first date at your favorite restaurant or connected with a business owner on a personal level while shopping, this is the perfect time to tell our great downtown businesses what they mean to you. The best part is that HDR will deliver your letter during National Small Business Appreciation Week from April 29th to May 5th. And, no need to bring paper or pens, HDR has you covered!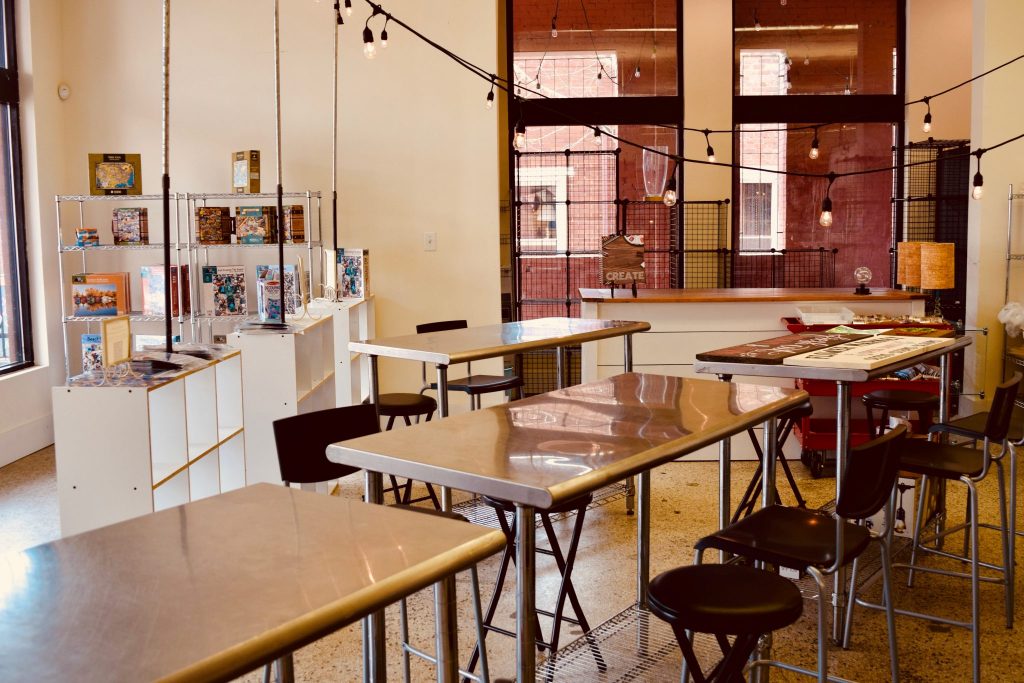 Susie Patrick is a Marketing Intern at Harrisonburg Downtown Renaissance and a senior at James Madison University, where she majors in Communication Studies. She graduates in May 2018.
Photos by Navya Dev Photography