If you have ever walked from Turner Pavilion to Court Square you have probably used the alleyway between Finnegan's Cove and Beyond. This is a main gateway to downtown from the heavily used Water Street parking deck.
The Project for Public Spaces says it best — "Public spaces are locations where community comes alive, where bonds among neighbors are strengthened and where a sense of belonging is fostered. They are locations that spark economic development and drive environmental sustainability. The future of our communities depends on great public places, on Placemaking."
Lauren Huber, Director of Resources for Harrisonburg Downtown Renaissance adds that this has long been on her list of projects to tackle in downtown, and with the success of the Friendly City Fortune new special projects were able to be added to HDR's workplan. "The vision for this space is to become a portion of the larger stream-walk that connects Turner Pavilion all the way down to Liberty Park. The alley update is just the first of hopefully many beautification projects using the urban wood renewal program in downtown and beautifying spaces that could use some love. And, is already sparking interest in the property owners to do more updates themselves, including adding outdoor dining."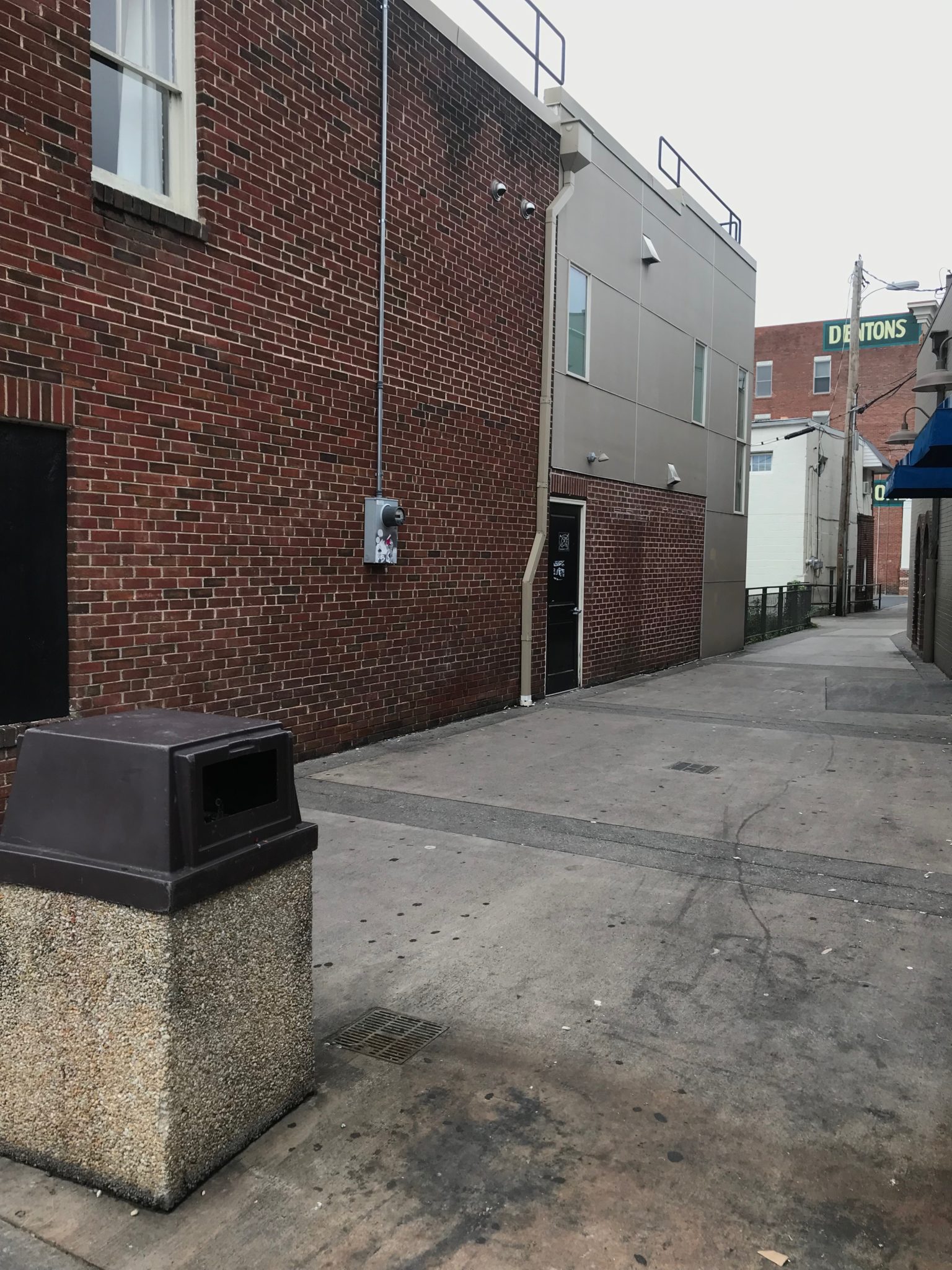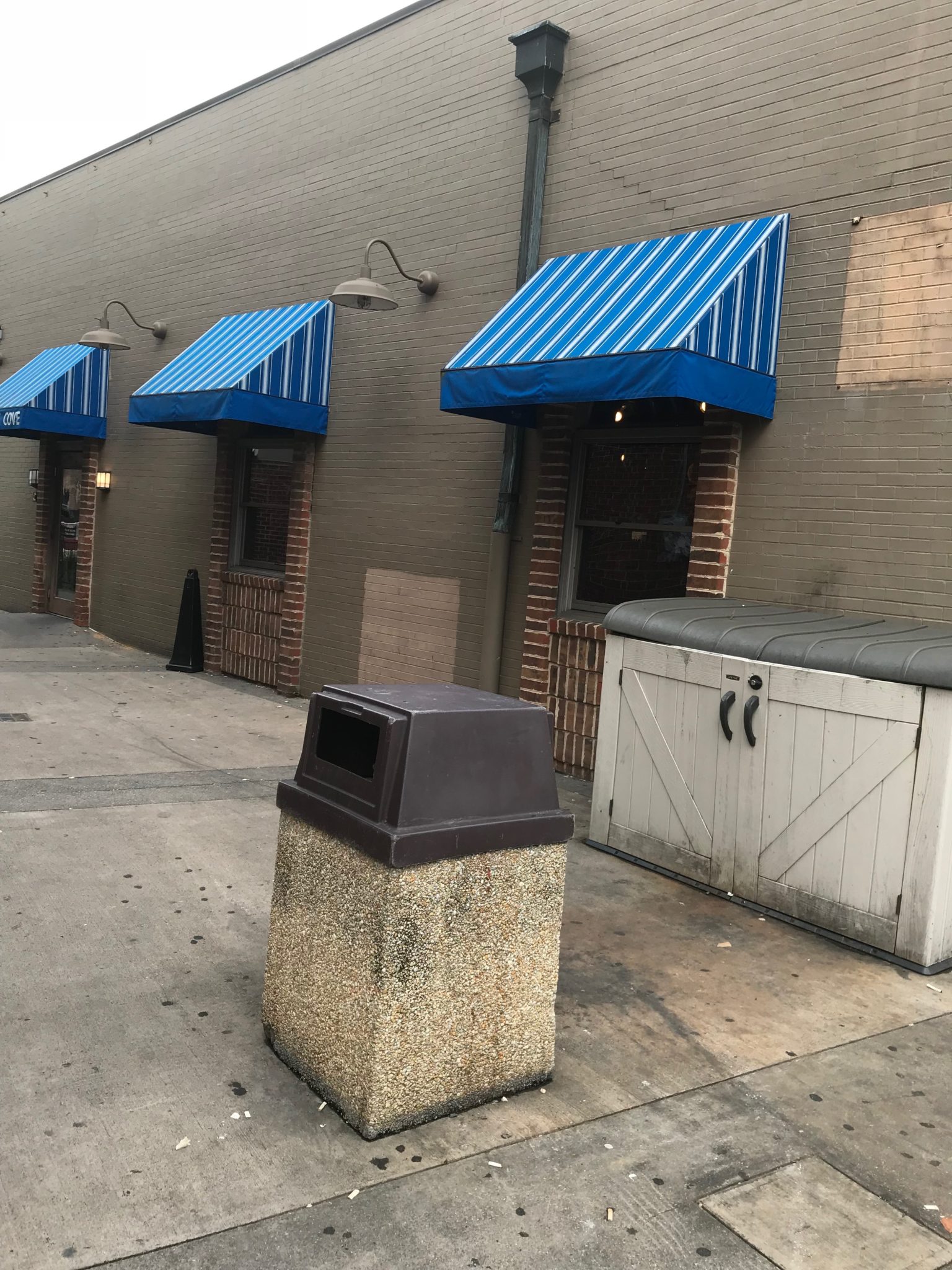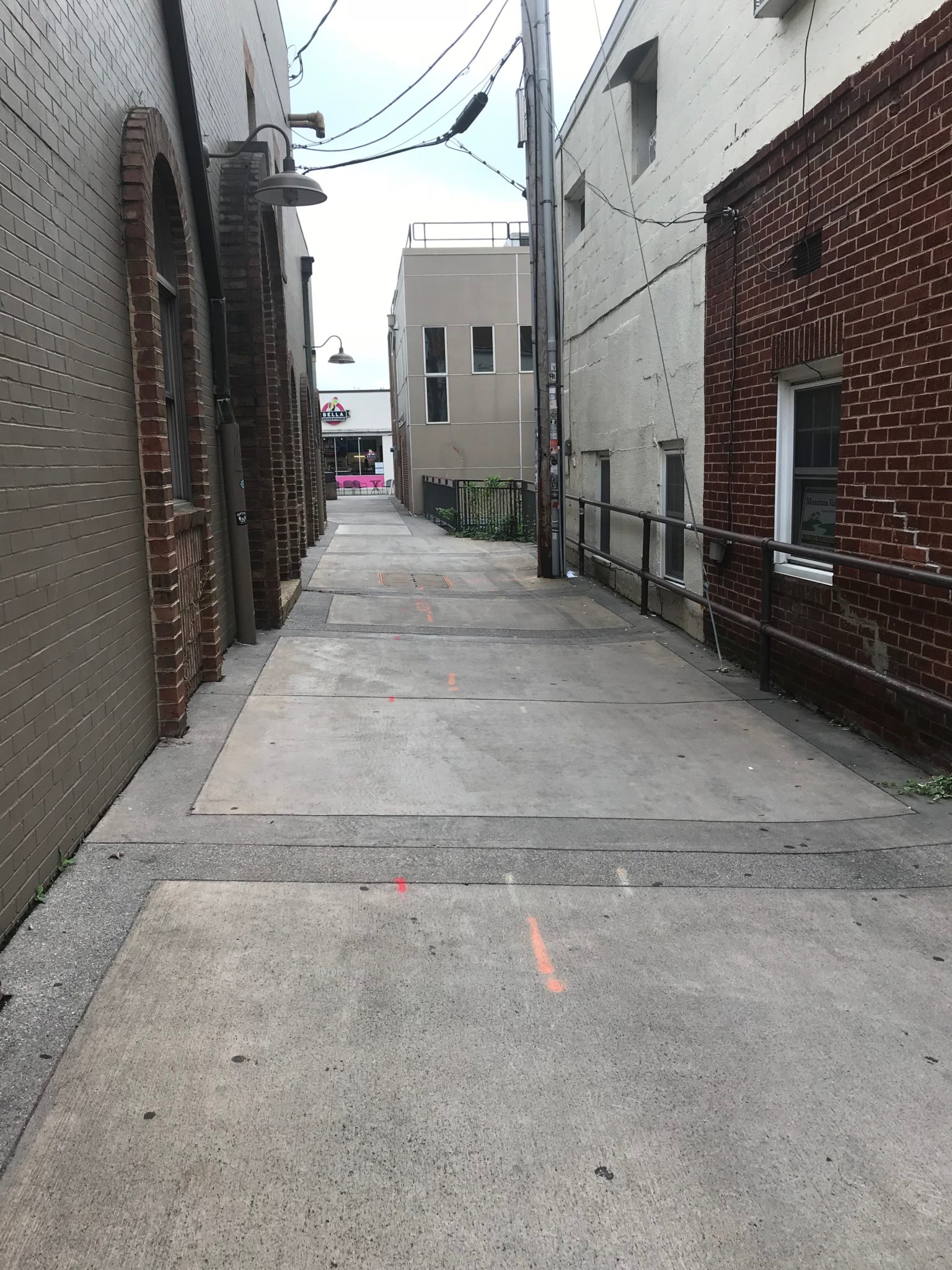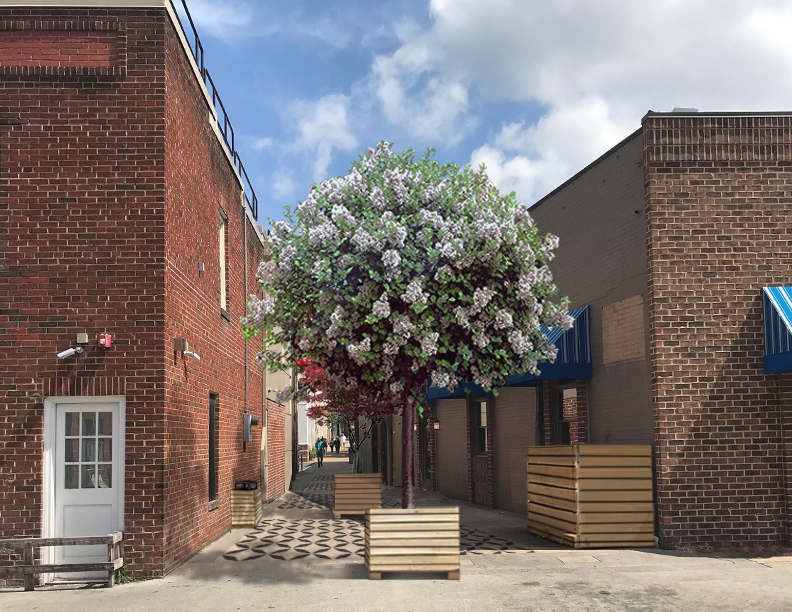 Expected to be completed during the week of September 23:
1. Monday, September 23-24: HDR has hired Blue Ridge Exterior Cleaning to powerwash the pavement to the best of their ability without affecting Blacks Run.
2. Wednesday, September 25: The pavement will be stained to create a continuous and creative design with the intent of masking any staining that is not able to be removed.
3. Thursday, September 26: Time to allow the stain to dray.
4. Friday, September 27: New garbage cans clad in local wood will replace the older stone trash cans. A screen created with local wood panels will be installed to hide the businesses' trash cans. Tree planters will be installed to add some greenery, and the trees will be strung with lights. All the planters, garbage cans, and the screen are made with local wood and fabricated by Rocktown Urban Wood.
We would like to thank the businesses and property owners along the alley, Beyond and Finnigan's Cove, as well as HDR's Community Engagement Committee and Design Committee who have helped make this happen — Thank you, Adam Steineger, Brad Wroblewski, Jen Sodikoff, Tyler Conley, and Matt Cuba!
We will be looking for volunteers to help with the concrete staining and potentially the tree planting days. Please email Lauren Huber if would like to help with this beautification project.