Valentine's Day is just around the corner! There are so many fun ways to celebrate this year in the Friendly City, including promotions, sales, sweets, gift sets, local restaurant specials, and events. Don't miss the chance to plan the perfect downtown date or to celebrate with your galentines and loved ones.
Build A Bouquet Galentine's Flower Tour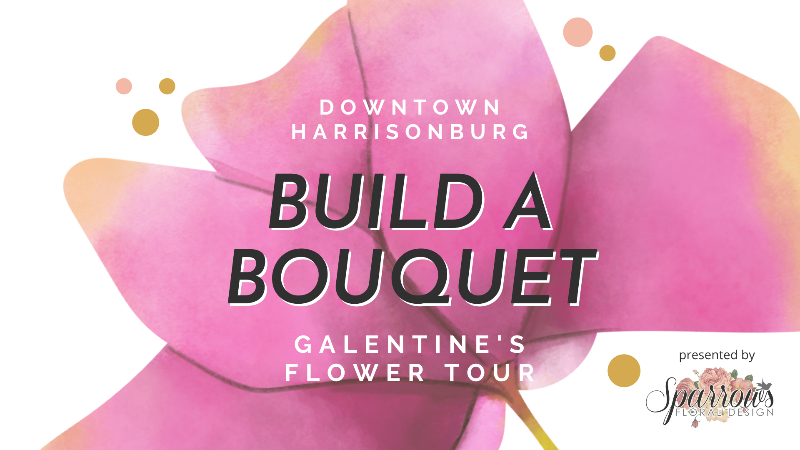 Celebrate your gal pals this Valentine's weekend with Build A Bouquet: Galentine's Flower Tour! Walk around downtown Harrisonburg to build your unique bouquet by picking up flowers, one local business at a time.
Tickets are $25 per bouquet and are now available on Eventbrite. Pick up your decorated jar from Sparrow's Floral Design and then follow the map to 12 businesses on Saturday, February 11, between 12 – 6 p.m. Once you're finished, grab lunch at one of our tasty downtown restaurants and finish the day with a treat from your favorite downtown bakery (see below for ideas)! Tickets are limited, so register soon!
Thank you Friendly City Merchants and Sparrow's Floral Design for making this event possible!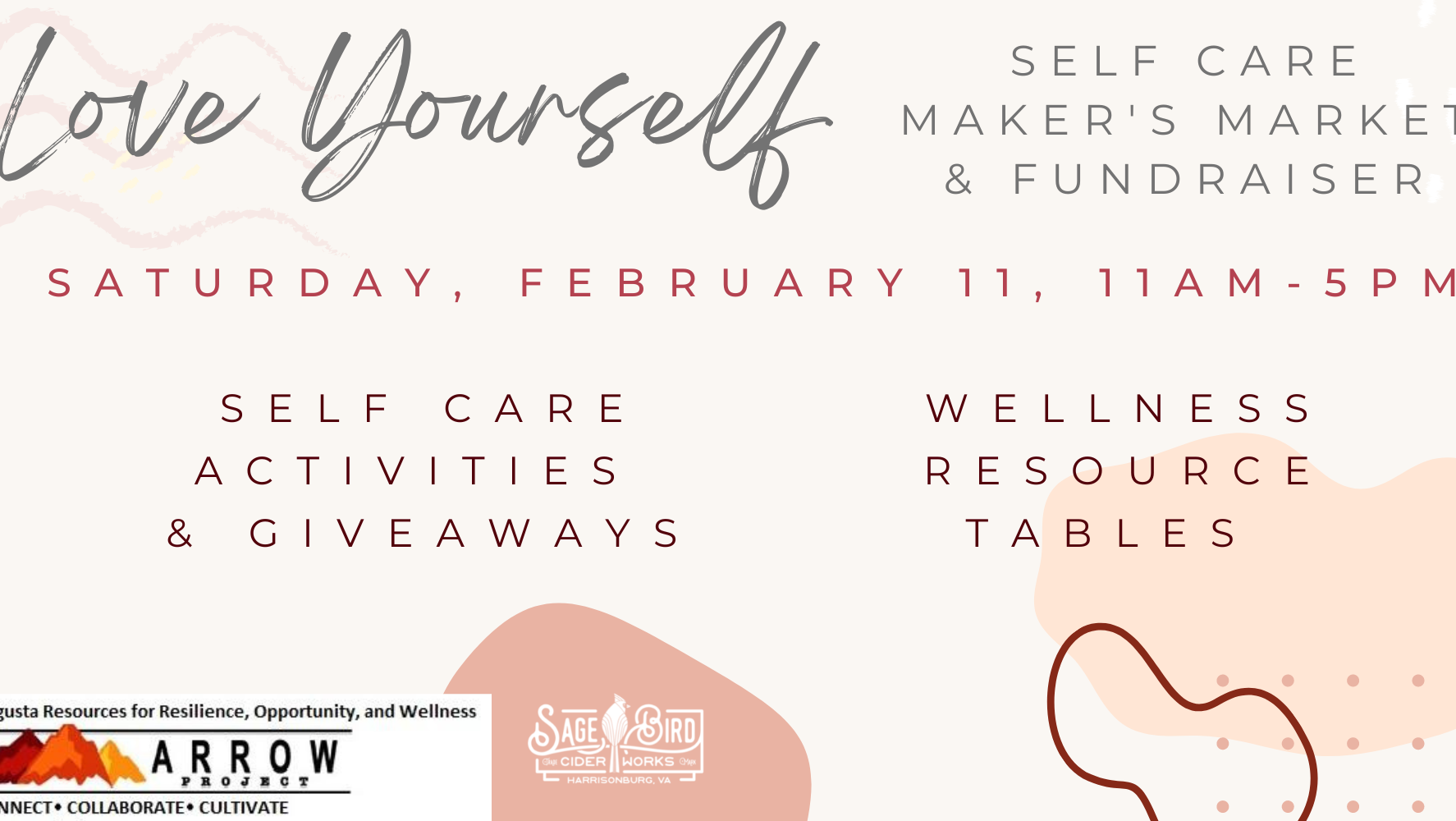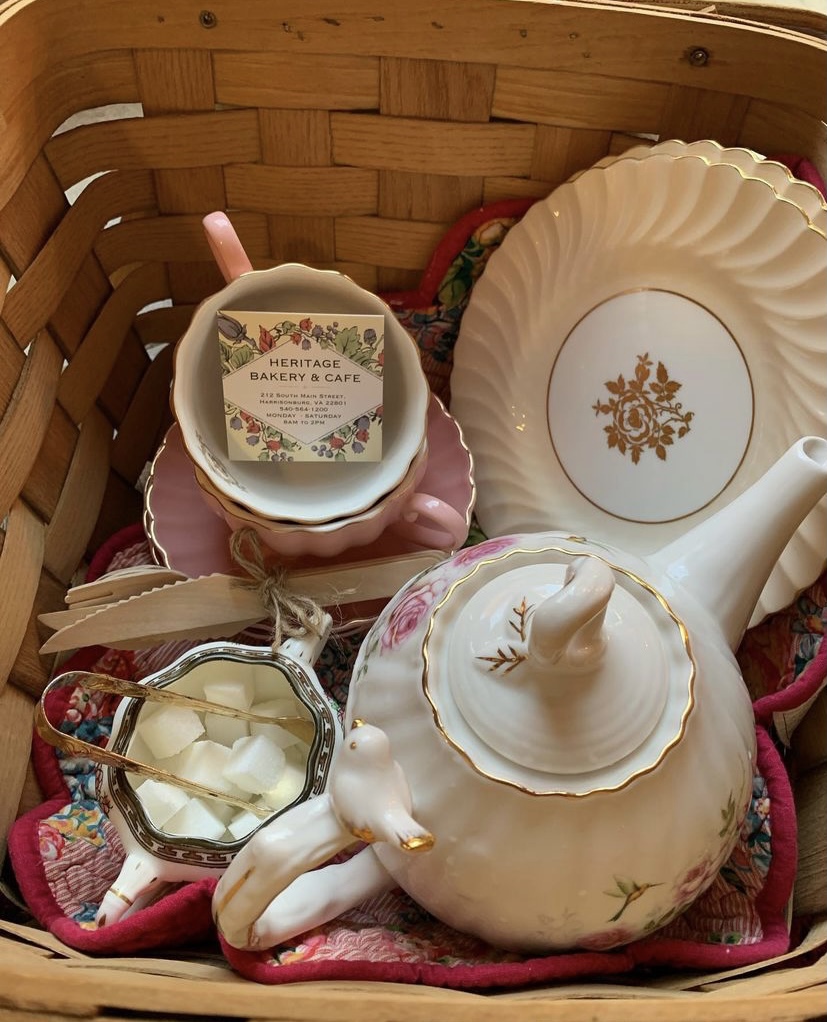 This Valentine's, Heritage Bakery & Cafe is offering picnic baskets with a full tea set snuggled inside along with a goodie box which includes a scone, three sweets and choice of one sandwich (curry chicken salad or cucumber cream cheese dill)
They'll bag up some of their looseleaf tea in compostable tea bags and have it ready to go inside your tea pot. Just add hot water! Your choices are Earl Grey, English breakfast, green, hibiscus, white peach or mint.
They have options to accommodate a gluten-free menu. The prices are fixed at: $15/ tea set for 1, $30/tea set for 2. 
(540) 564-1200 | 212 S Main St, Harrisonburg, VA 22801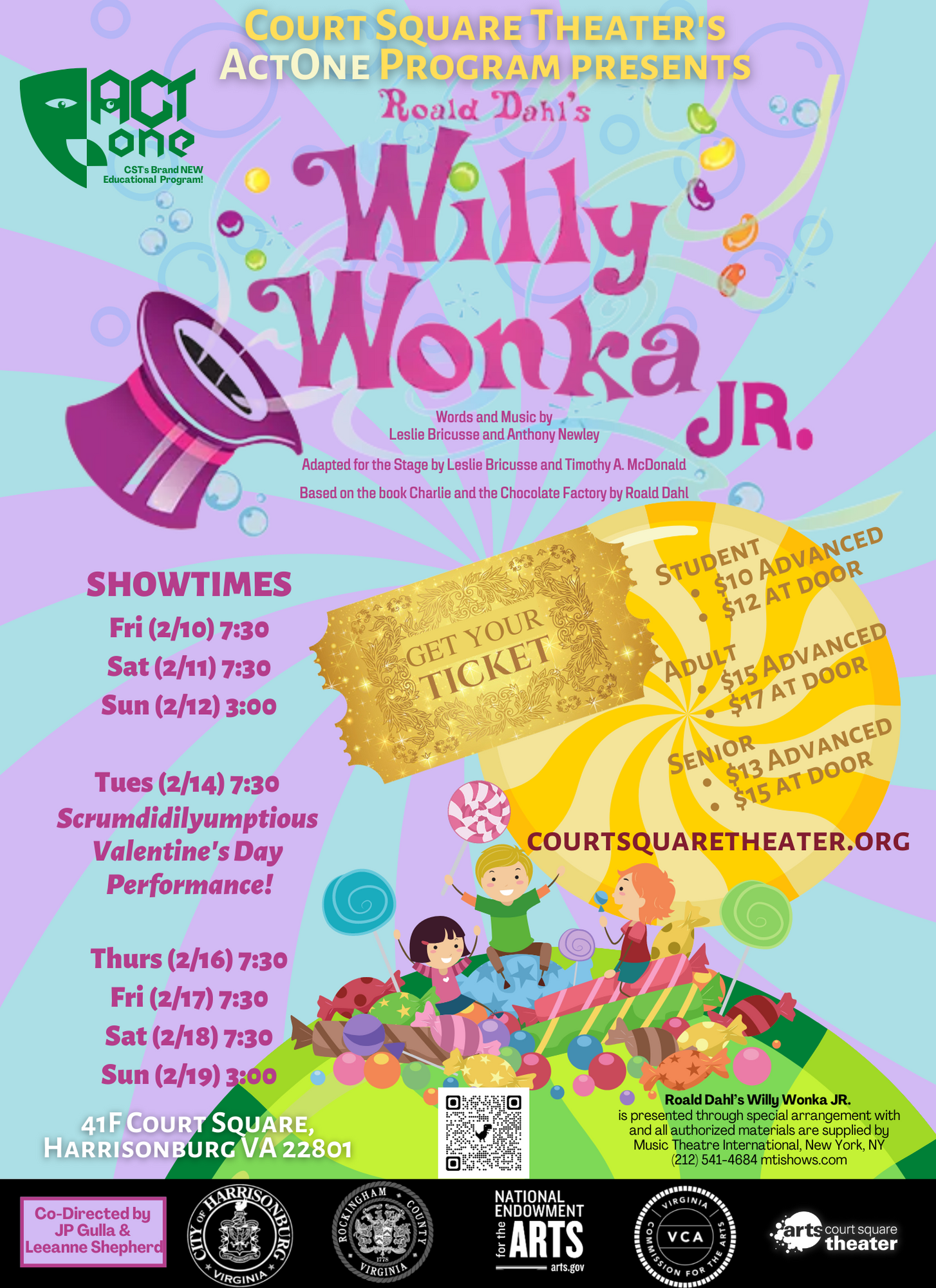 Court Square Theater is hosting the Scrumdidilyumptious Valentine's Day performance for Willy Wonka Junior on Tuesday, February 14 at 7:30 PM. Tickets are $15 advanced or $17 at the door, with discounts for Seniors ($13 advanced or $15 at the door) and Students ($10 advanced and $12 at the door) available. 
(540) 433-9189 | 41-F Court Square, Harrisonburg, VA 22801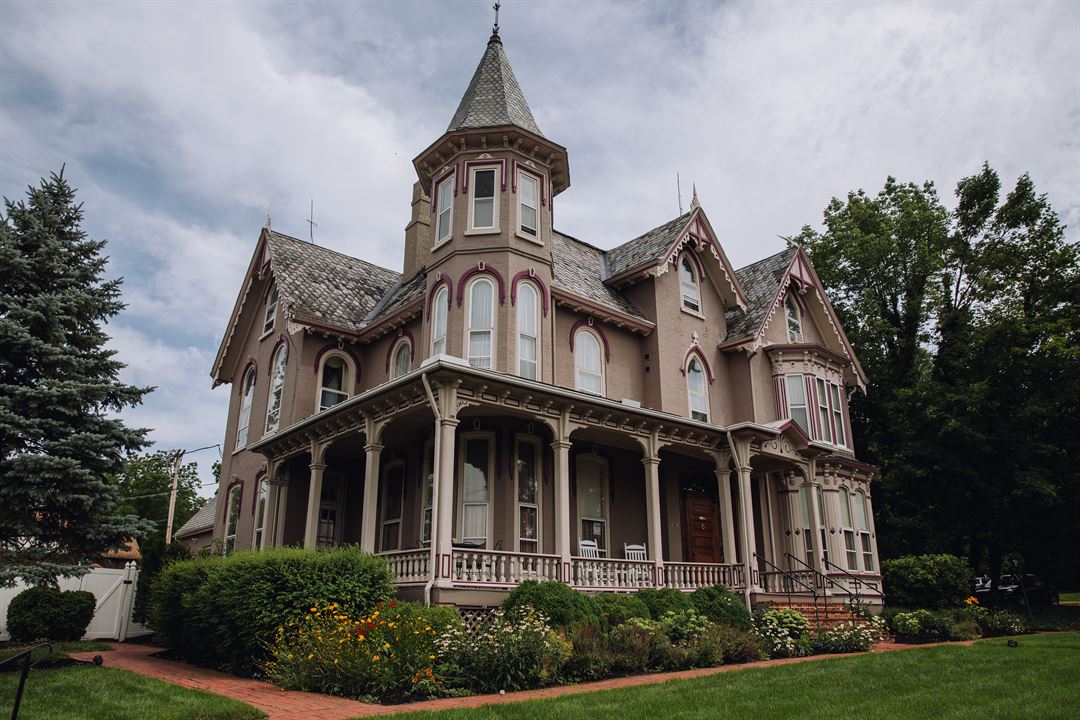 The Joshua Wilton House is offering a three course meal with optional wine pairings this Tuesday, February 14 from 4:30 PM to 8:30 PM. The meal is $80 to $85 per person, with entree options of Filet Oscar, Halibut, Lobster risotto, and Quail.
This event is by reservation only so call today to book your meal!
540.434.4464
The Golden Pony is hosting harriSYNTHburg VOL 8: Computer Love Valentine's Disco on Thursday, February 16. Tickets are $8, the door opens at 7:30 PM and the show starts at 8:30 PM. The live synth acts include, Jaguardini, Dameron and Primoridal Chris, and Et Aether. Bring a Dance Date or come alone and dance the night away!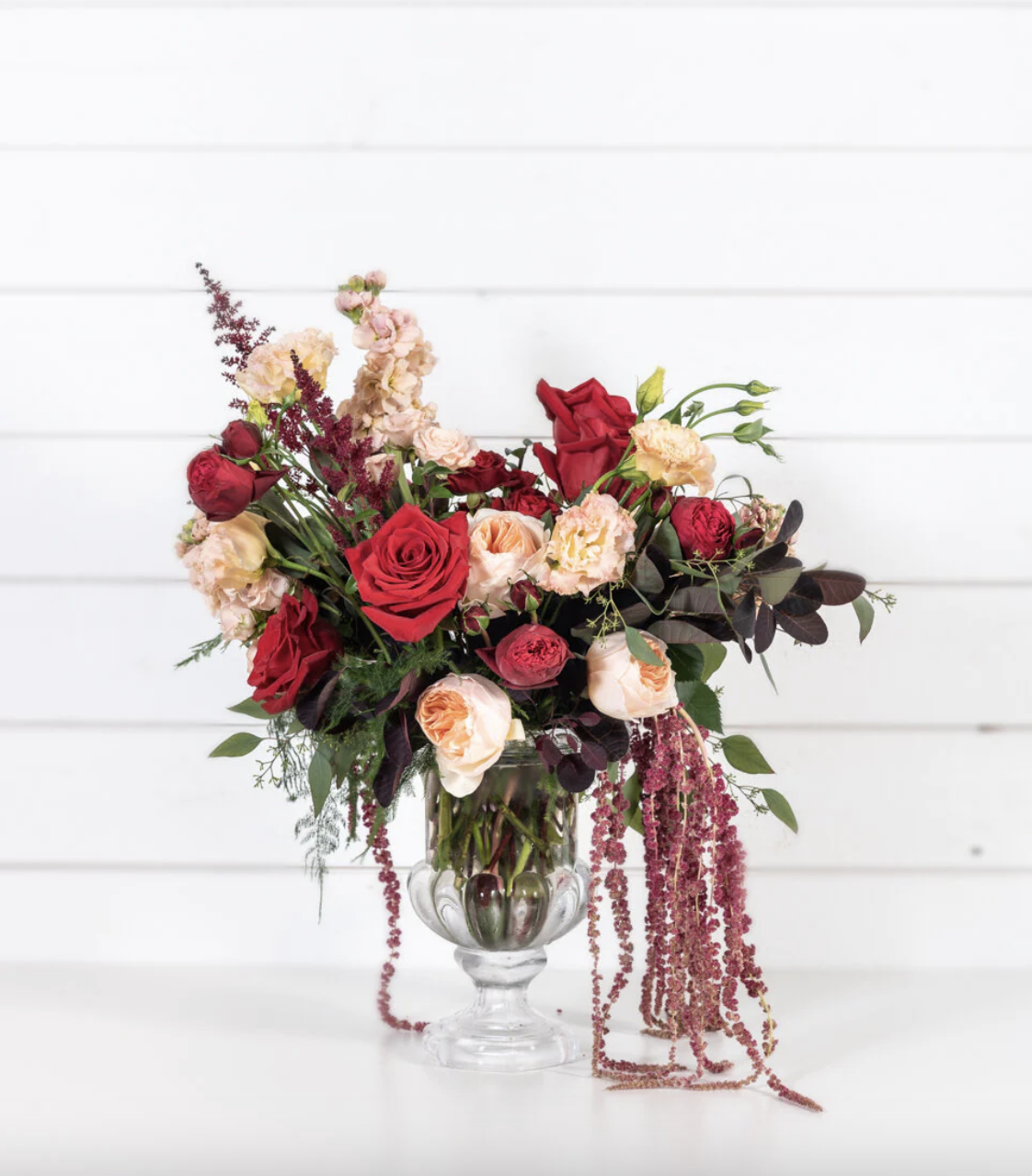 Sparrows Floral Design is offering Valentine's Day special floral designs for you and your loved ones. Bouquet prices range from $35 to $344 with many options available on their website. Sparrows also features Valentine's greeting cards to pair with your floral arrangement, and is partnered with several businesses to offer some sweet treats. Heritage Bakery & Cafe created an assorted treat box for $20, Apalache Chocolate bars are available for $8.50 each, and Laurie's Truffle Box contains 4 or 6 assorted flavors of truffles (made by a local shop in Staunton, VA). Visit their website today to browse options and purchase today!
(540) 209-8074 | 91 N Main St, Harrisonburg, VA 22802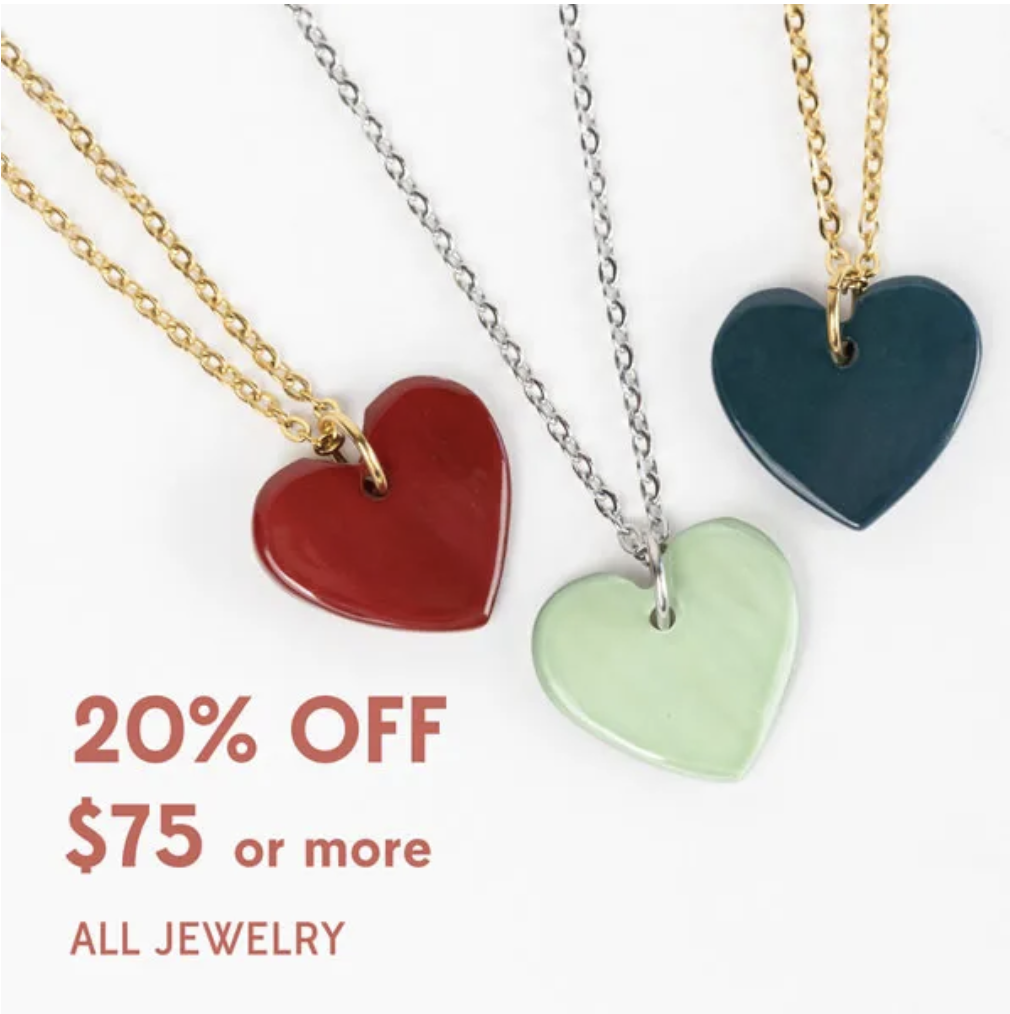 Ten Thousand Villages is having a sale this Valentine's! Offer lasts February 3 – 14! Includes 20 percent off a jewelry purchase of $75 or more.
They celebrated 12 years of being in Downtown Harrisonburg on February 5, be sure to stop in and shop this sale!
(540) 442-1010 | 181 S Main St, Harrisonburg, VA 22801
This Valentine's, Friendly City Food Co-op will be carrying Fair Trade Roses and other various items! In addition to roses, they are carrying chocolates galore, Azienda Fossa Mala Cabernet Sauvignon "Amore" Wine, Founders KBS Chocolate Cherry Barrel Aged Imperial Stout, Sagebird Raspberry Ridge Cider, Pacha Soap Co Bath Bombs, Sunbeam Rose shaped candles, and Booda Butter Products.
Check out their website or visit in-store to find out information on these Valentine's products!
(540) 801-8882 | 150 E Wolfe St, Harrisonburg, VA 22802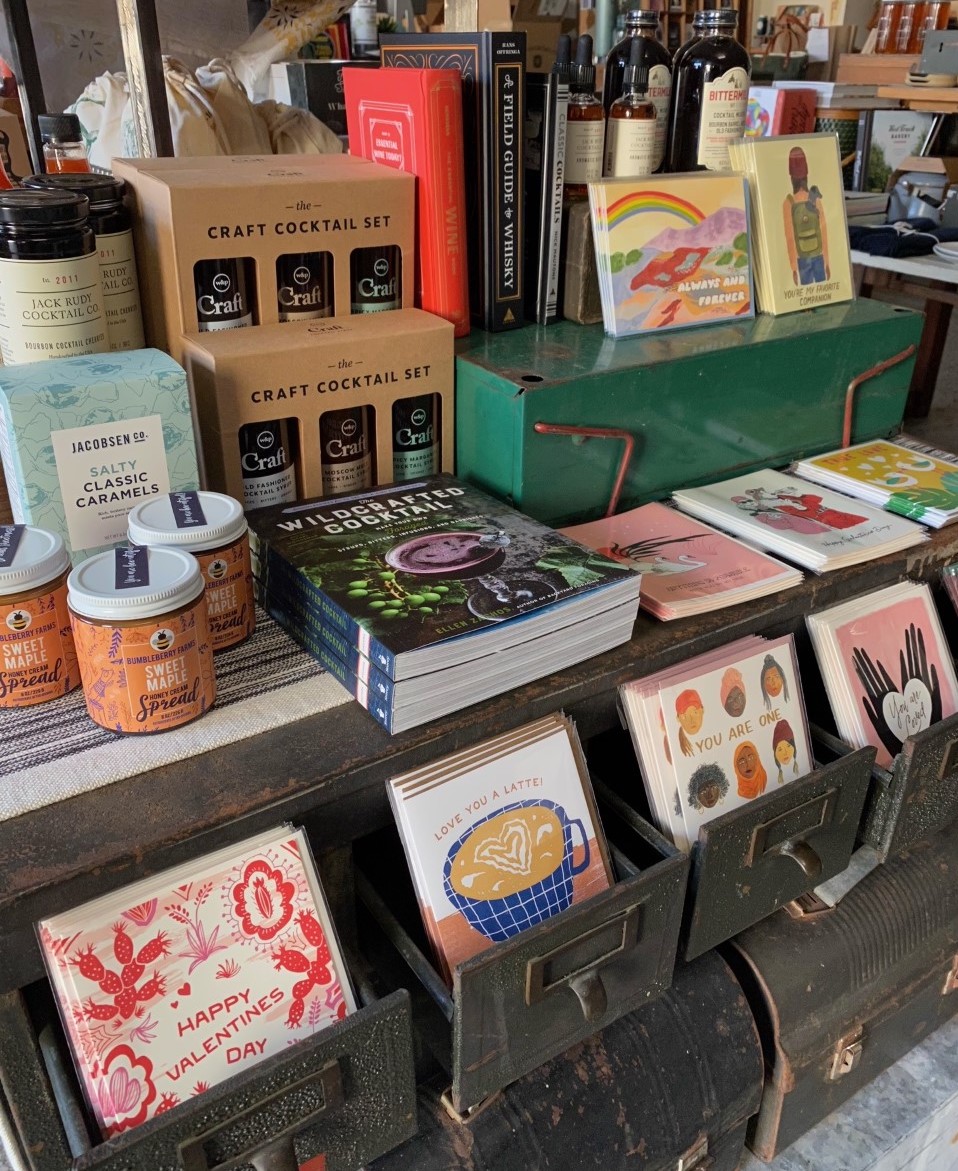 Lineage has put together a collection of their favorite gifts and cards for Valentine's and Galentine's Day – including many gifts under $25! Suggestions include their house-made candles, bath and body products, men's grooming goods, small batch candy, handmade ceramics, and more. In addition, they are offering gift boxes for customers to build their own gift box at no additional cost, both in-store and online.
(540) 744-2961 | 165 S Main St Suite 101, Harrisonburg, VA 22801
Restaurants & Reservations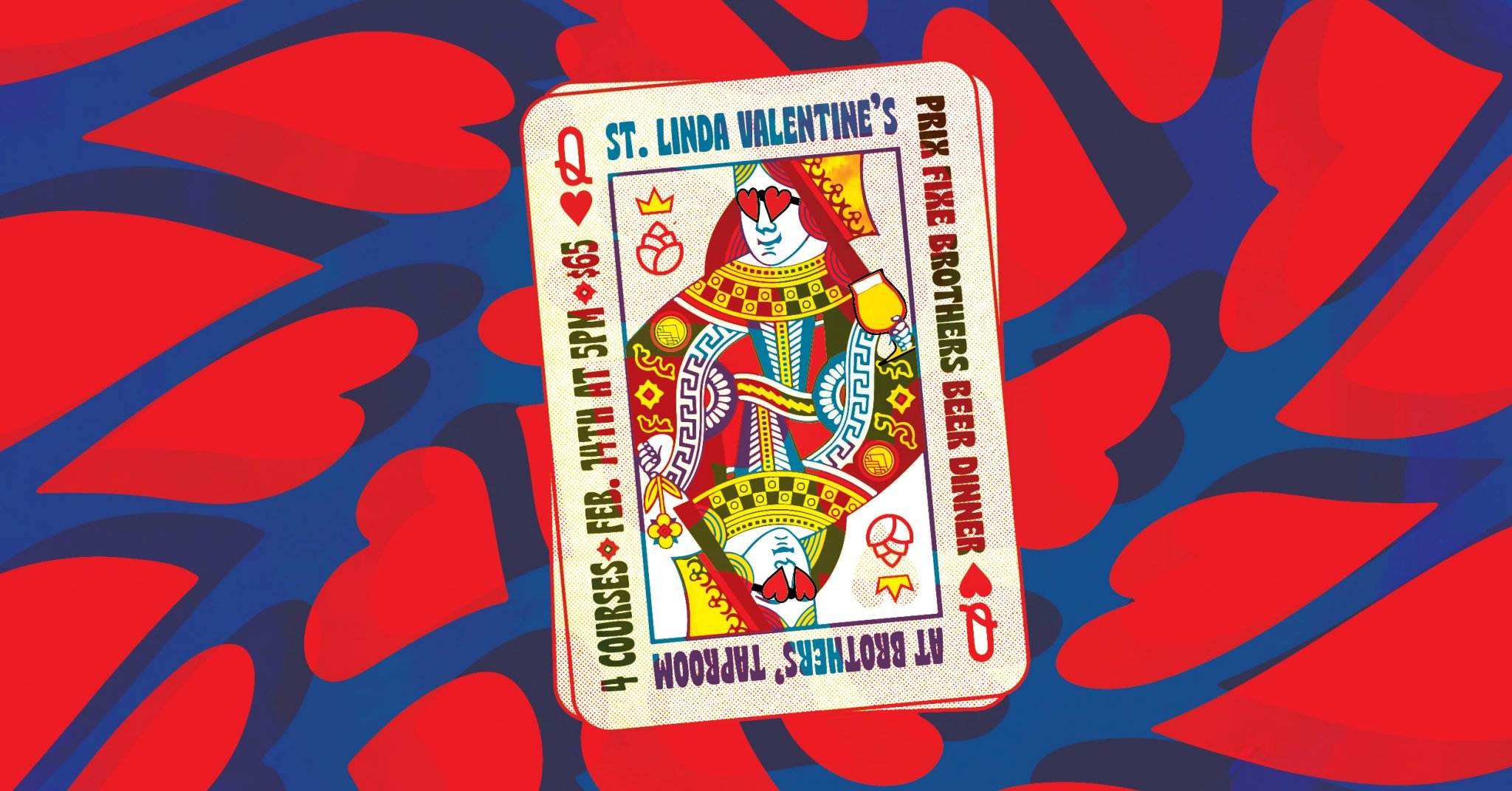 Brothers Craft Brewing is hosting Saint Linda Valentine's Brothers Beer Dinner. Tuesday, February 14 from 5 PM to 7:30 PM, join Brother Beer and Mama's Kitchen for a four course meal with local beer pairings! Tickets are for sale at the Taproom and on the Brother Beer website. At the conclusion of the dinner, the taproom will stay open to offer bar service to patrons, but do not forget about this fantastic event!
Local Chop & Grill House is offering a three course dining experience on Tuesday, February 14 from
5:00 PM to 9:00 PM. The experience is $60 with multiple options for each of the three courses, including sauces and sides options!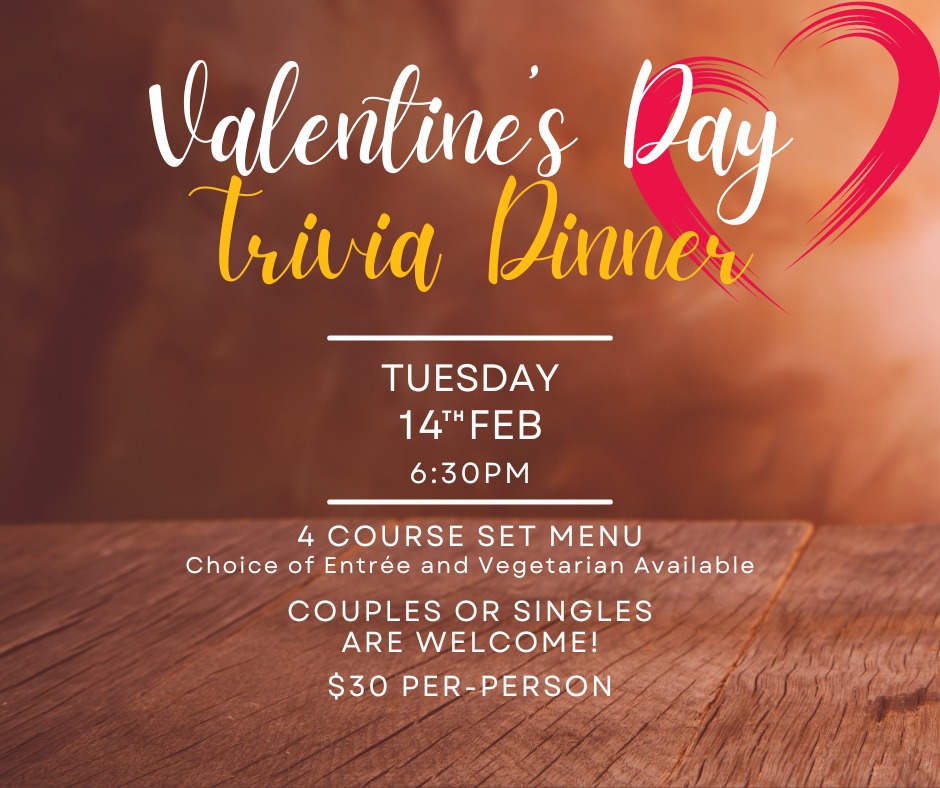 This Valentine's, The Friendly Fermenter is hosting a Valentine's Day Trivia Dinner on Tuesday, February 14 at 6:30 PM. This dinner features four courses on a set menu with an availability for choice of Entree and Vegetarian options. The dinner is set at $30 per person whether it be for singles or couples! Trivia is optional, but is only available for those who have purchased dinner tickets.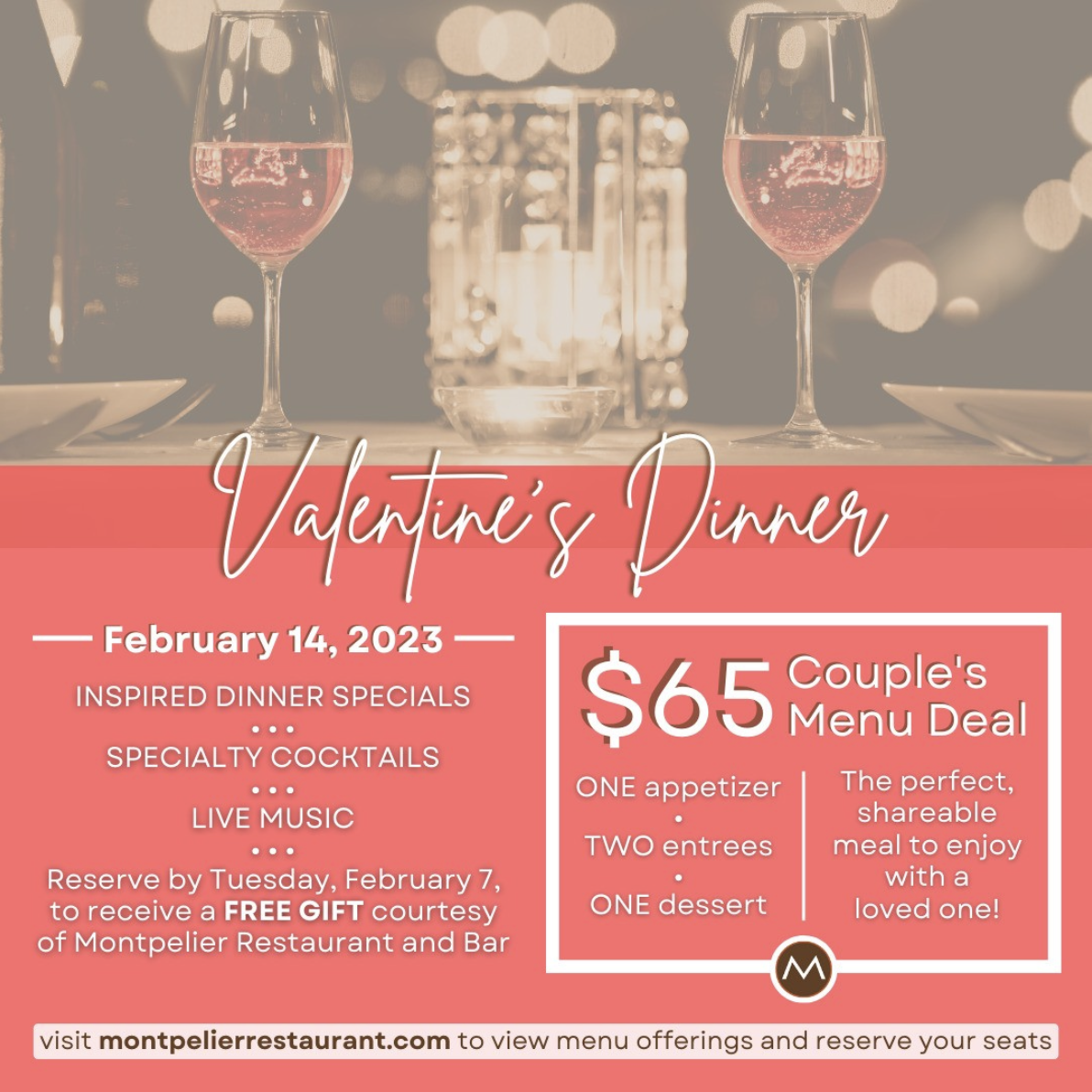 Montpelier Restaurant has a special dinner for two this Valentine's on Tuesday, February 14. This dinner features one appetizer, two entrees, and one dessert, perfect for two! This dinner also offers specialty cocktails and live music adding to the atmosphere. If you reserve by Tuesday, February 7, you will receive a free courtesy gift!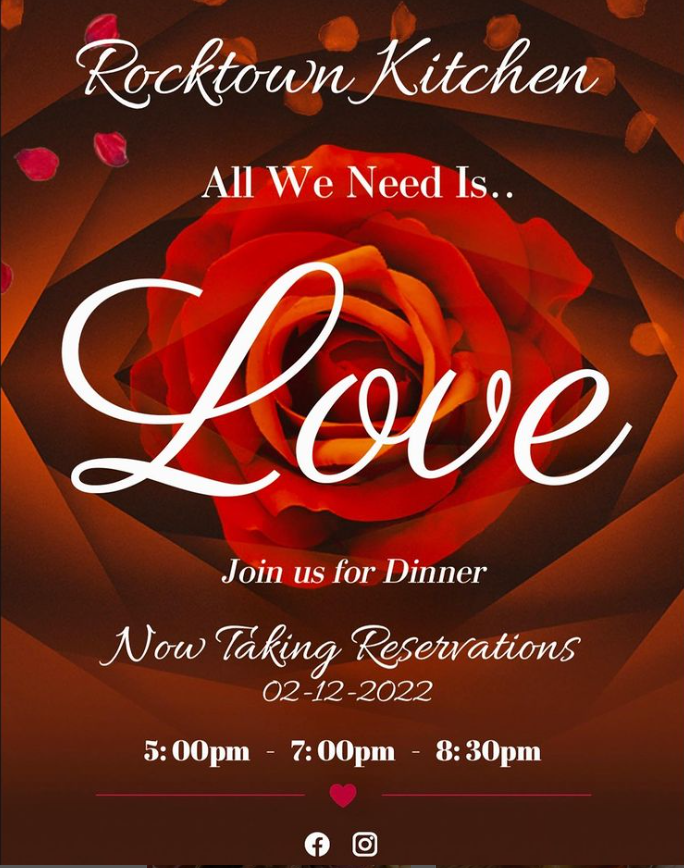 Rocktown Kitchen is taking reservations for Valentine's Day, Tuesday, February 14. Available times include: 5 PM, 6:30 PM, and 8:30 PM.
Call today to reserve a spot for you, your family, or other loved ones.
(540) 217-2425 | 217 S Liberty St #101, Harrisonburg, VA 22801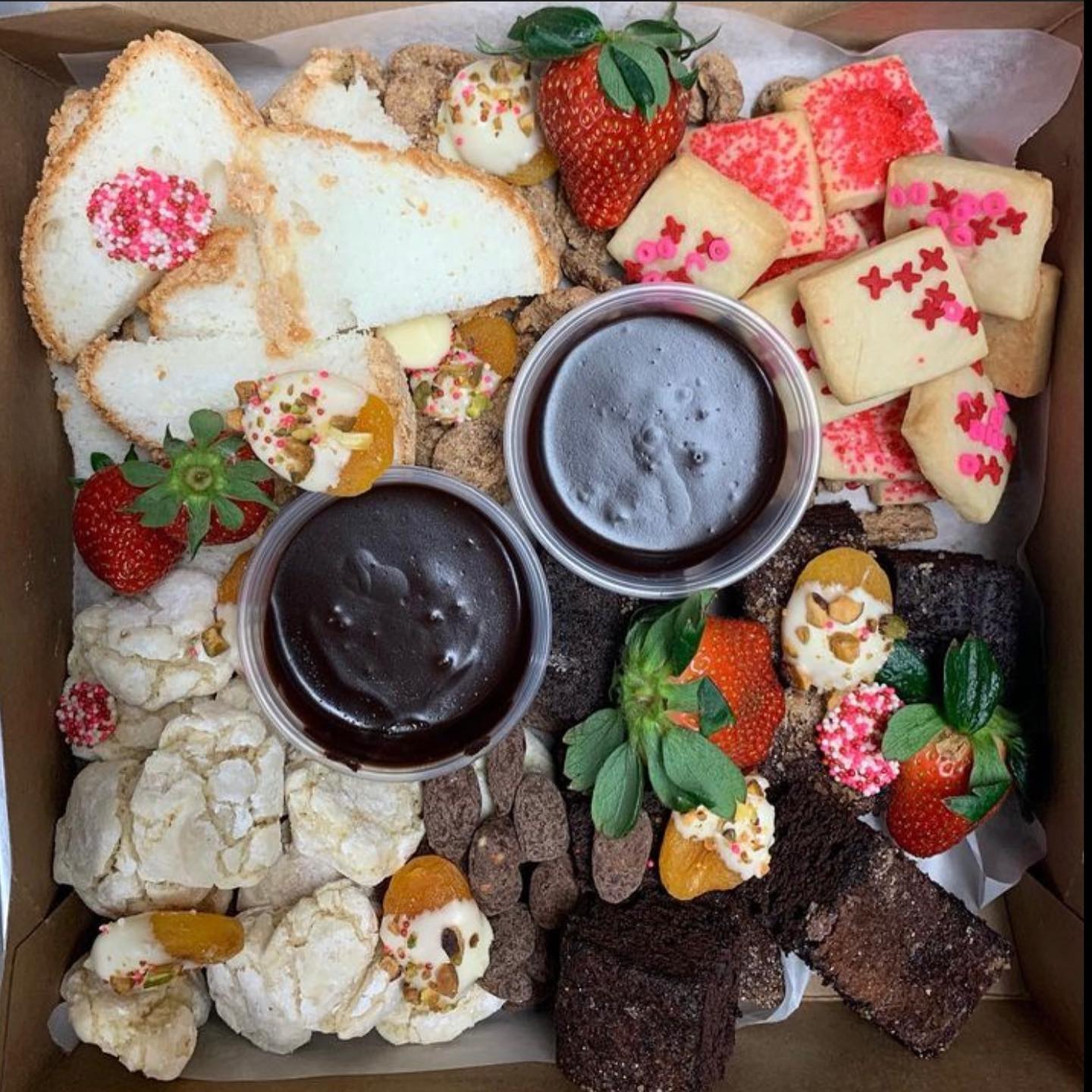 Bittersweet Bakery is accepting orders for pick-up all Valentine's weekend! Don't wait to purchase you and your Valentine's favorite treats, including sweetheart cakes for two ($22), chocolate dipped strawberries ($14 half dozen, $26 dozen), heart shaped iced sugar cookies ($5 each), French macarons ($14 half dozen, $26 dozen). In addition to these desserts and their regular assortment, Bittersweet is offering Anti-Valentine's Day Tarts ($4 each) with cheeky sayings on every one, and "Cake" Cuterie boxes for two ($29) with an assortment of cake, cookies, candies, and treats all served with chocolate fondue for dipping. 
Order online today!
(301) 616-5609 | 120 W Wolfe St #103, Harrisonburg, VA 22802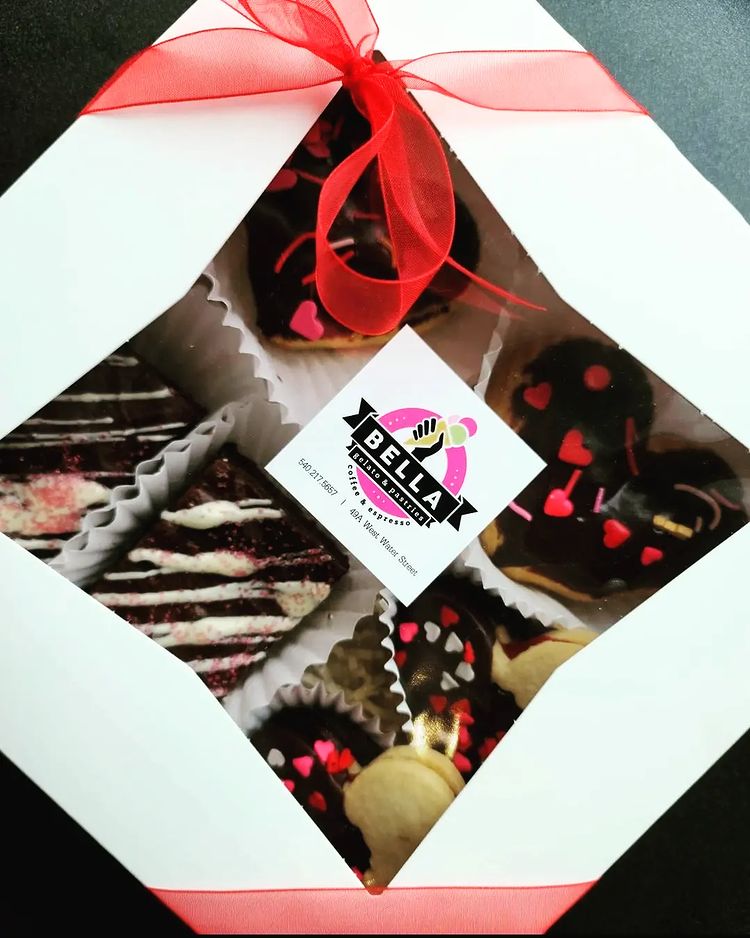 Bella Gelato & Pastries is offering custom-made Bella Valentine's Boxes this Valentine's week! 
Here is what is offered in the Bella Valentine's Box:
Box for a couple (pick 3). $30
Box for a family (pick 5). $55
– Macarons (2pcs)
– Brownies (2pcs)
– Creme Brulee (1pc)
–  Cupcakes (2pcs)
– Linzer cookies (3pcs)
– Chocolate covered oreos (3pcs)
– Heart-shaped Eclairs (2pcs)
All boxes will come with Shirley's festive popcorn sprinkled in the box and decorated with ribbon and crinkle paper. In addition to these boxes, they have mini layered cakes for $22 each. 
Call, email, or visit in-store to purchase your Bella Valentine's Box today!
(540) 217-5657 | kaila.bellabakery@gmail.com | 49 W Water St, Harrisonburg, VA 22801
El Paisano Bakery is taking orders for Valentine's Day treats including strawberries with chocolate, tres leches cakes, and cupcakes. Looking for something extra special, order a bouquet of conchas!
(540) 209-8892 | 56 E Wolfe Street, Harrisonburg, VA, 22802
Shirley's Gourmet Popcorn Company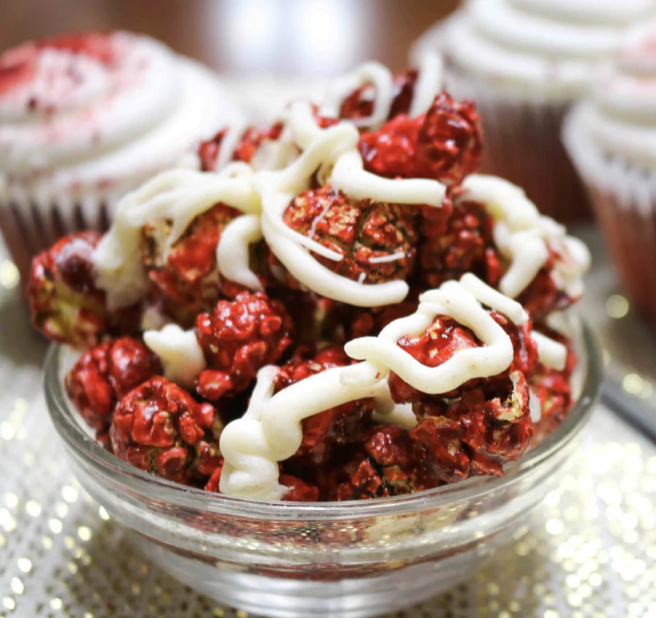 Shirley's Gourmet Popcorn Company is having a Valentine's Day special this year! This $75 deal includes Oreo White Chocolate, Red Velvet Cake, Red Hot Cinnamon,Dark Salted Caramelpopcorn flavors! This offer is offered online and in store, so be sure to visit their website for more information or pop in to order!
(540) 208-7601 | 102 S Main St, Harrisonburg, VA 22801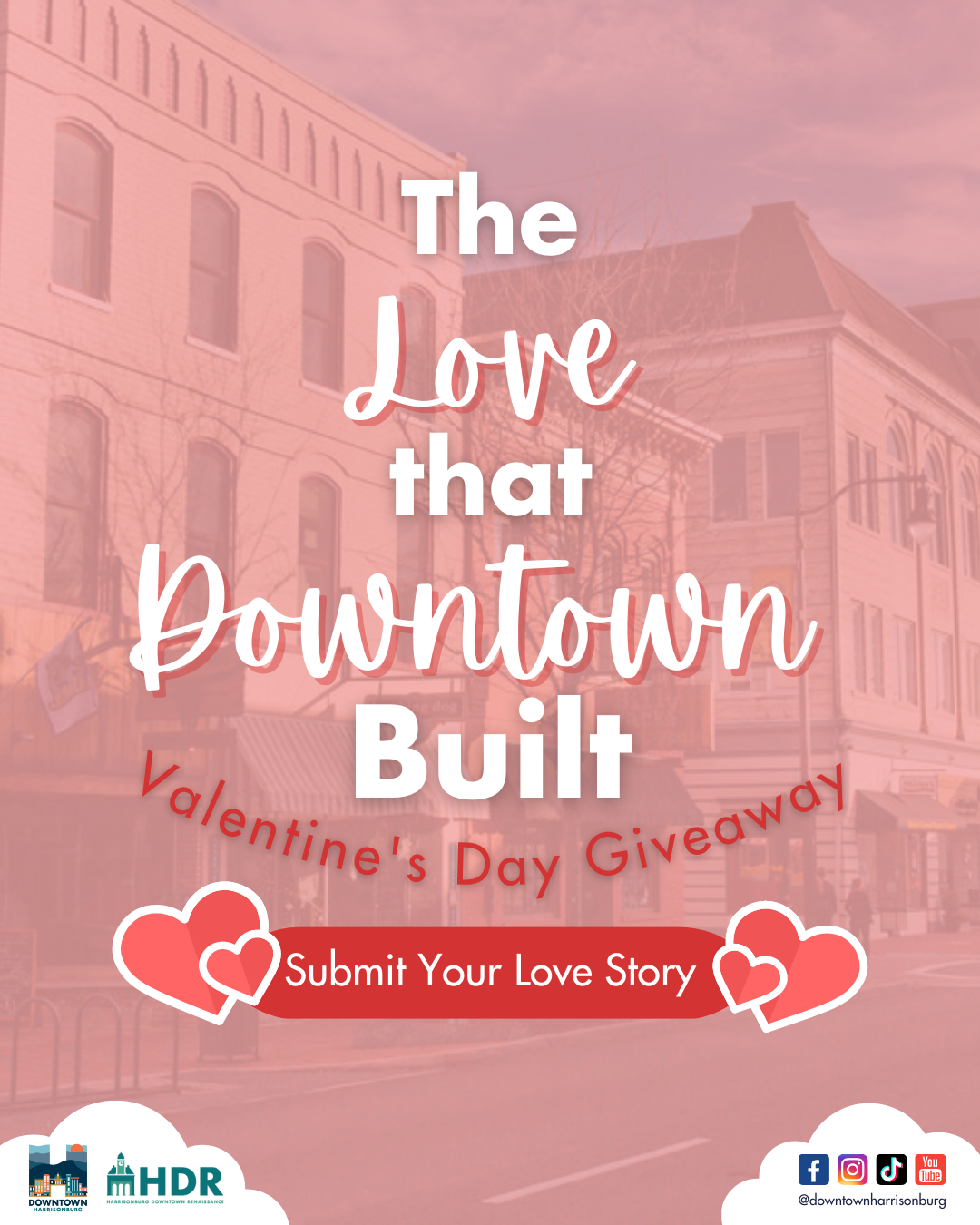 Love that Downtown Built Valentine's Giveaway!
Calling all lovebirds and romantics! Do you have a love story in which Downtown Harrisonburg played a role?
Did you meet your fiancé while working late at Finnigans Cove Seafood Bar and Grill?
Did you have your first date with your forever person at Court Square Theater?
Did you celebrate a special anniversary at the Joshua Wilton House?
Did you adopt your beloved fur baby after locking eyes in the Cat's Cradle window?
Did you get married at the Court House?
Did you take engagement photos in front of a downtown mural?
Did you meet a roommate who became your lifelong best friend at Urban Exchange?
Or maybe, you're like us, and your love story highlights all the little things that made you and continue to make you fall more in love with Downtown Harrisonburg.
We invite you to share your stories of love (romantic, platonic, family, etc.) with us in honor of Valentine's Day! We will be compiling these stories and sharing our favorites on Tuesday, February 14 on our blog and social media.
Submit your story using the link below and receive a Valentine from HDR as a thank you (while supplies last). One lucky submitter will also win a $25 Rocktown Kitchen gift card, for their next outing in Downtown Harrisonburg.