Beauty. Truth. Justice. Focusing on these three pivotal characteristics of art, the deeper mission of Arts Incarnate is allowing visitors to understand their connection with the artist's creativity through the lens of beauty, truth, and justice. Arts Incarnate was founded with the aim of a desire for The Church of the Incarnation to commission artists. 
Arts Incarnate is associated with the Church of the Incarnation, an Anglican church located on Liberty Street. Although Arts Incarnate is associated with a church, their commissioned artists do not need to be Christian. Their criteria for art for submission and commissioning is that the art must convey beauty, truth, or justice. Arts Incarnate and the Church of the Incarnation will be moving to their new location, 87 S Mason St, later this fall. The new location will feature a custom-built gallery for commissioned artists and the sanctuary will be repurposed as a music hall for concerts and the performing arts.
Historically, art has been part of churches for hundreds of years. The church has always needed art and artists have always needed the church. Being able to bring the two together in the community is very important to us,
stated Lindi. Integrating the historical tradition of commissioning artists, the Church of the Incarnation congregation wanted a space to support the artists of Harrisonburg and to help invigorate the flourishing arts scene downtown.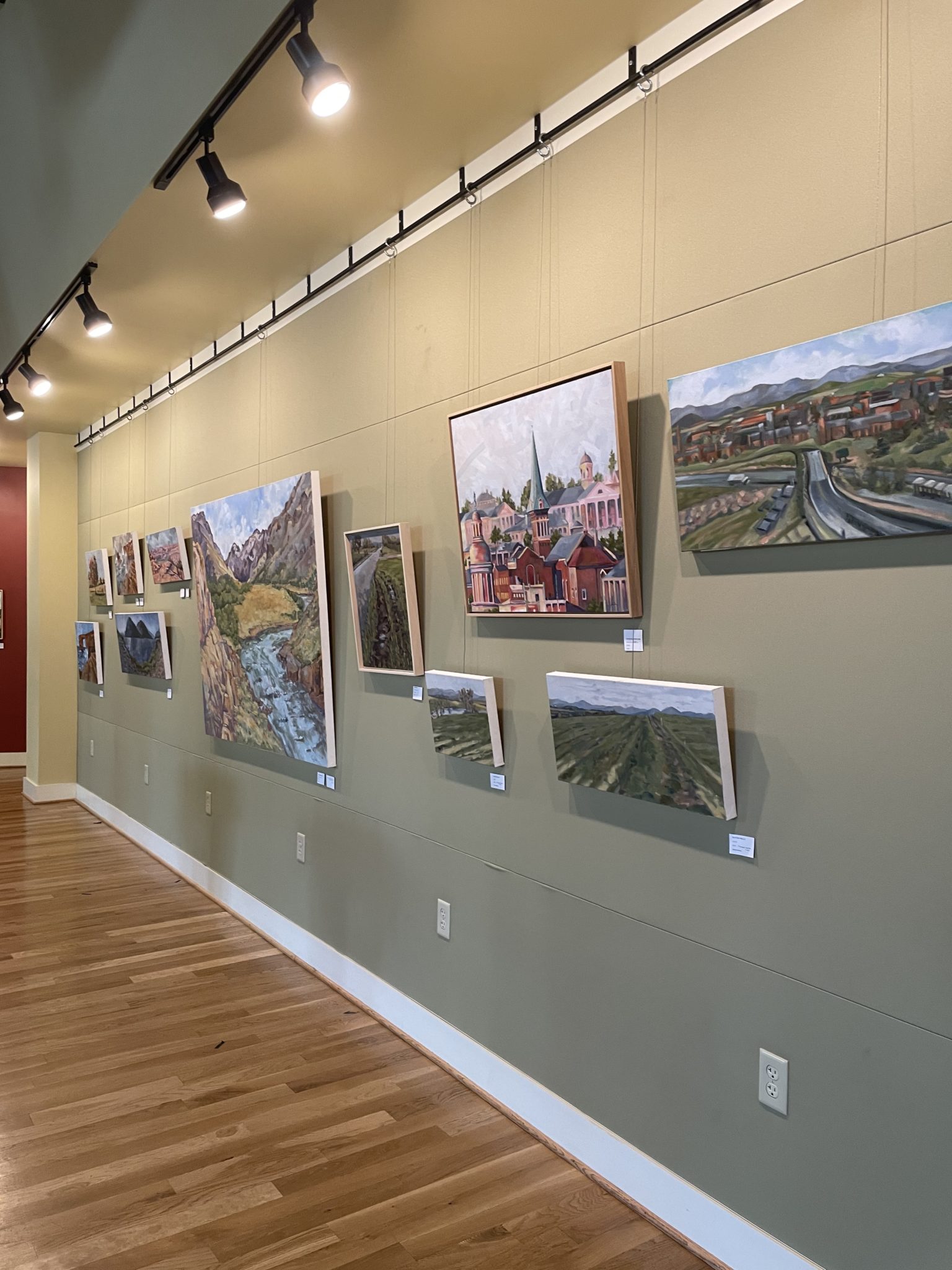 Beauty
Beauty is defined by anything that is beautiful or true.
"You can find beauty in anything."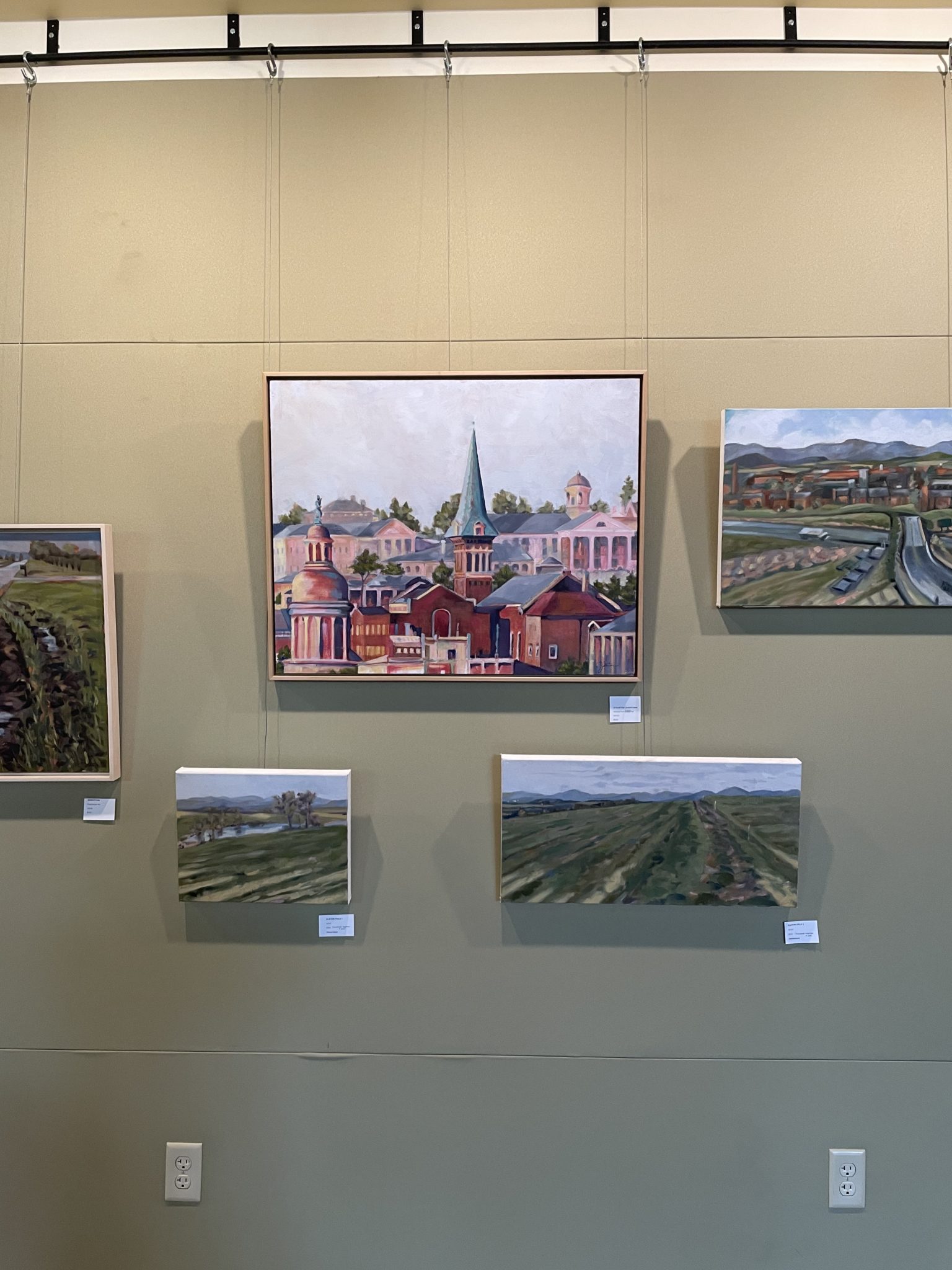 Truth
Truth is defined by proclaiming the truth, even if it is hard.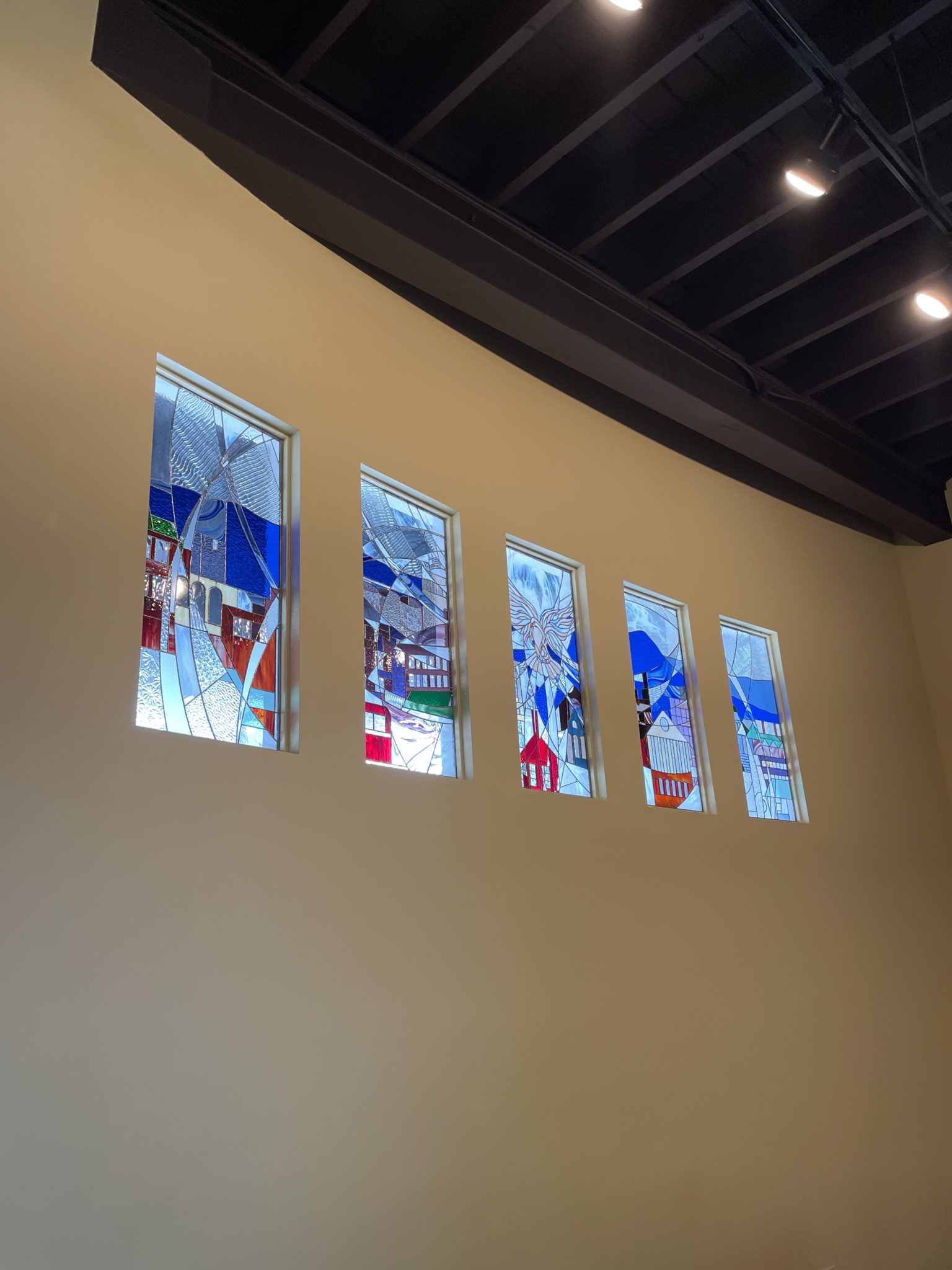 Justice
Justice is defined by whatever is just and pure. 
"There is so much injustice in this world, acknowledging the ugliness, allowing us to express it is a beautiful way to express justice through art," stated Lindi.
Arts Incarnate displays any medium of art such as painting, sculpting, seamstressing, jewelry, pottery, woodworking, sketching. They are not bound by any rules creatively.
Although they are relatively new, Lindi Jenkins, Arts and Music Outreach Coordinator hopes that Arts Incarnate can expand creatively by including performing arts such as singing, dancing, creative writing, and poetry. 
My hope is that (Arts Incarnate) is here to plant a flag, that we are here to support the arts and artists in Harrisonburg, to add to the flourishing art community.
Lindi explained that
art doesn't have to mean the same thing to everyone to be meaningful. Let the art meet you where you are. It is our desire for connection, our human desire for beauty, truth, and justice.
All artwork photographed is by Joetta Deaton.
Are you an artist or artisan?
Arts Incarnate invites you to showcase your art at the 1st Annual Artisan Festival. The Festival will take place Saturday, September 4, from 10 AM – 6 PM in the parking lot of 75 N. Mason Street in Harrisonburg (the old Carter Bank building). There is space for 50+ vendors at this location.
For more information, visit their website, follow them on Facebook and Instagram, or contact Lindi Jenkins at arts@theincarnation.org.