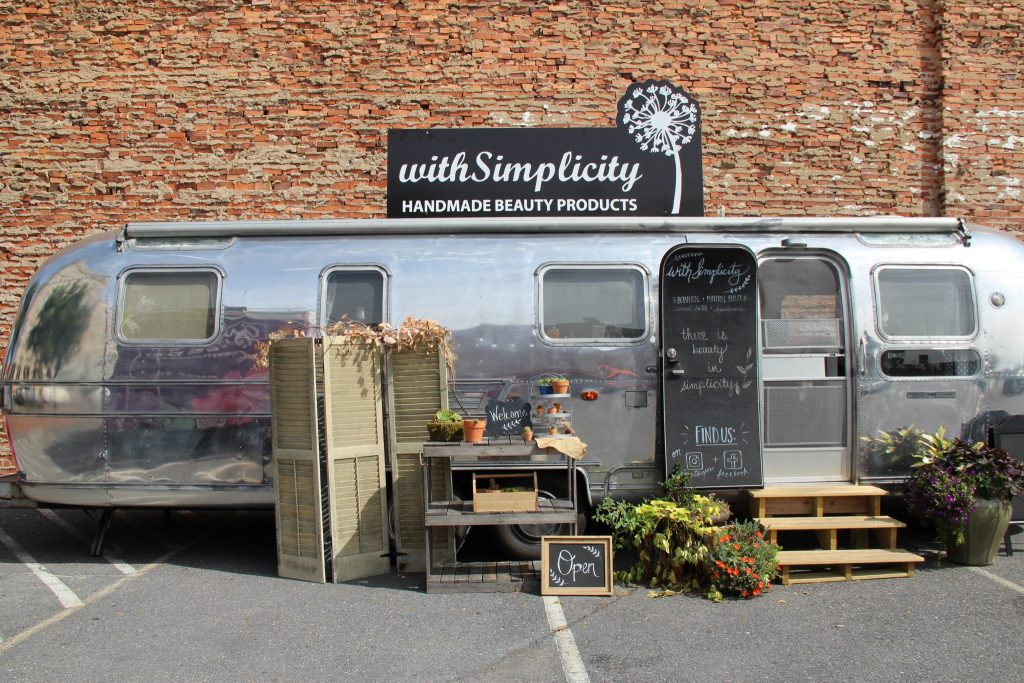 I'm drooling over the new 1975 Airstream Land Yacht downtown! Have you seen this vintage beauty sitting in the parking lot between Jack's Brown's Beer & Burger Joint and soon-to-open Taj of India? It's not your average airstream — it's a posh, new beauty boutique. Step inside and you'll immediately grasp the owner's vision, creativity, and the simplicity of her products.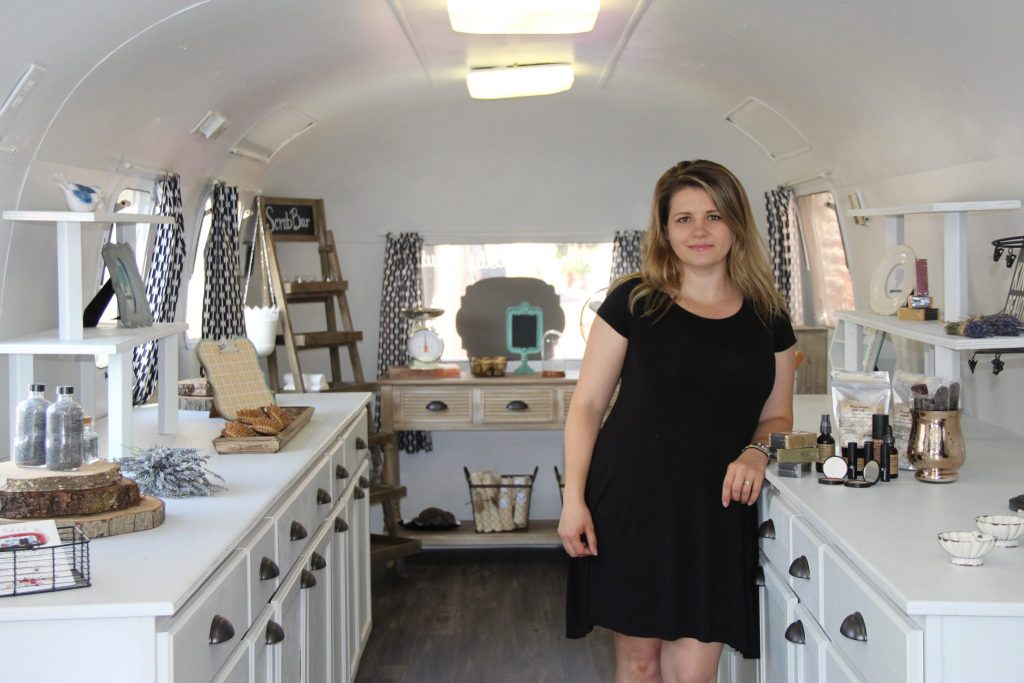 As a stay-at-home mom, owner Irina Dovganetskiy began experimenting with making her own chapstick, using natural and toxic-free ingredients. What started as a hobby spiraled into a full product line of handcrafted beauty products from lipstick to foundation.
From creating an Etsy shop to setting up at trade shows and farmers markets, Irina dreamed of opening her own shop. She wanted a place with that "boutique feel" and wished to belong to a community of small businesses. It had to be downtown.
Like many entrepreneurs, Irina searched for a small space that would allow her to test the market and grow as a business owner. Unfortunately, there are few vacant storefronts in downtown, and much of what is available is double the size of what small businesses are looking for when just starting out.
When Irina couldn't find what she was looking for, she created it. Exercising true ingenuity, she found an old airstream in North Carolina and traveled with her husband to pick it up. In three short months, they had gutted the inside, added some new coats of white paint, and built cabinets for storage and displays. It was transformed into the Airstream Beauty Boutique and found its home on Main Street in the heart of downtown.
Her products are sweet and simple. They are made in small batches, and are beautifully packaged. One of my favorites is the coconut cream edible lip scrub. It's organic, vegan, gluten free, and cruelty free. You'll also find body and face creams, mineral make-up, mascara, cosmetic brushes and sponges, and more. Irina also carries a line of men's products, including aftershave and beard oil. Soon, she will add nail polish and other beauty care products that are handmade with the same integrity.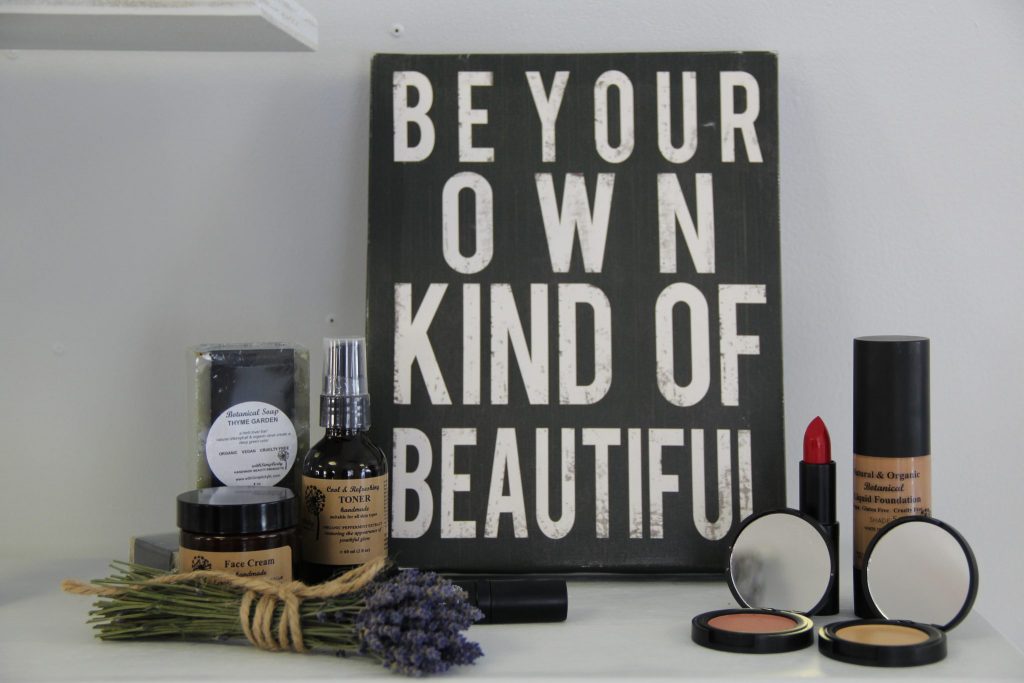 The Airstream Beauty Boutique's doors haven't even opened yet, and Irina is already getting overwhelming support from her downtown neighbors. The Lady Jane started selling her products months ago. Lady Jane owner Sara Christensen provided support, friendship, and advice to Irina throughout the process of opening her own boutique. Irina is also grateful for Angeliki Floros, the force behind Jess' Lunch, who shared her vision and helped her find a home for the airstream.
Irina's dream is coming to fruition as the grand opening celebration of the Airstream Beauty Boutique takes place tomorrow, August 5th from 6-9pm. Stop by for the opportunity to sample beauty products, and enjoy refreshments, giveaways and prizes! After meeting Irina, you'll see why her story is so inspirational.

Kim Kirk is the chief marketing officer at Harrisonburg Downtown Renaissance.