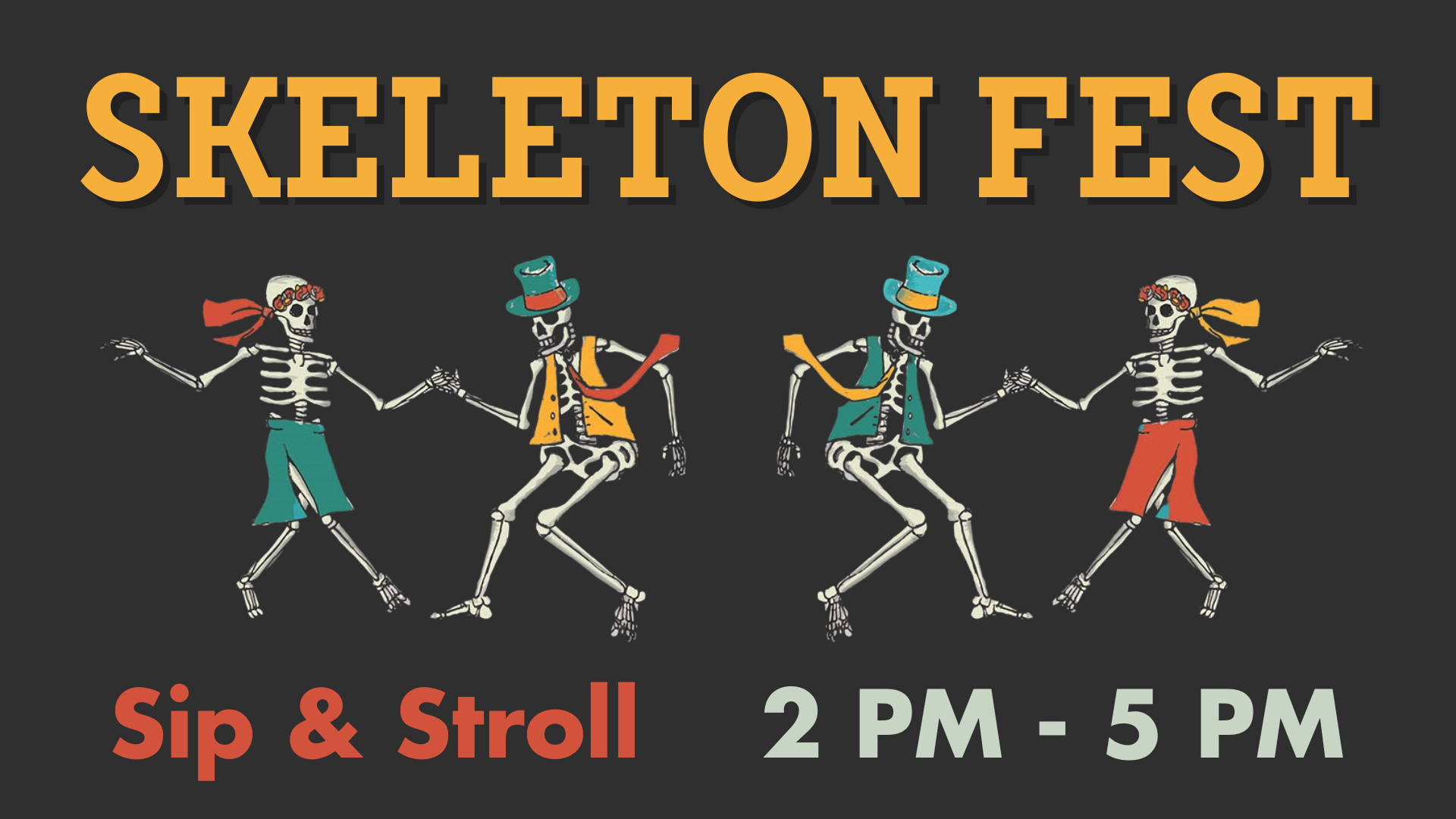 Sip & Stroll is an element of our events that replaces the usual beer garden. Adults aged 21+ can purchase a beer, wine, or cocktails at a participating brewery, cidery, or restaurant and enjoy it while strolling downtown.
This activity will create more space for people to spread out, enjoy the entertainment available downtown, and support local businesses that suffered a difficult financial year in 2020.
HDR is collaborating closely with the Harrisonburg Police Department and ABC to develop Sip & Stoll zones and a security plan to introduce this new activity to the community safely.

Show your ID and purchase a $3 wristband from the HDR info booth or a participating establishment.
Proceeds from wristband sales benefit Harrisonburg Downtown Renaissance and offset the cost of large community events like Skeleton Festival.
Sip & Stroll drinks are served at each establishment in cups with their logo on them. You may not bring your own alcohol into the event.
While you may purchase alcohol in bottles, cans, or growlers downtown, they must remain sealed and cannot be used to refill Sip & Stroll cups or be consumed during the event.
Enjoy your drink within the event zone. You must finish your drink before leaving the event.
Enjoy festival music, food, and activities but do not overindulge. Arrange for a designated driver.
Last call will be at 4:30 PM. Drinks must be finished and cups discarded by 5:00 PM.
PARTICIPATING SIP & STROLL ESTABLISHMENTS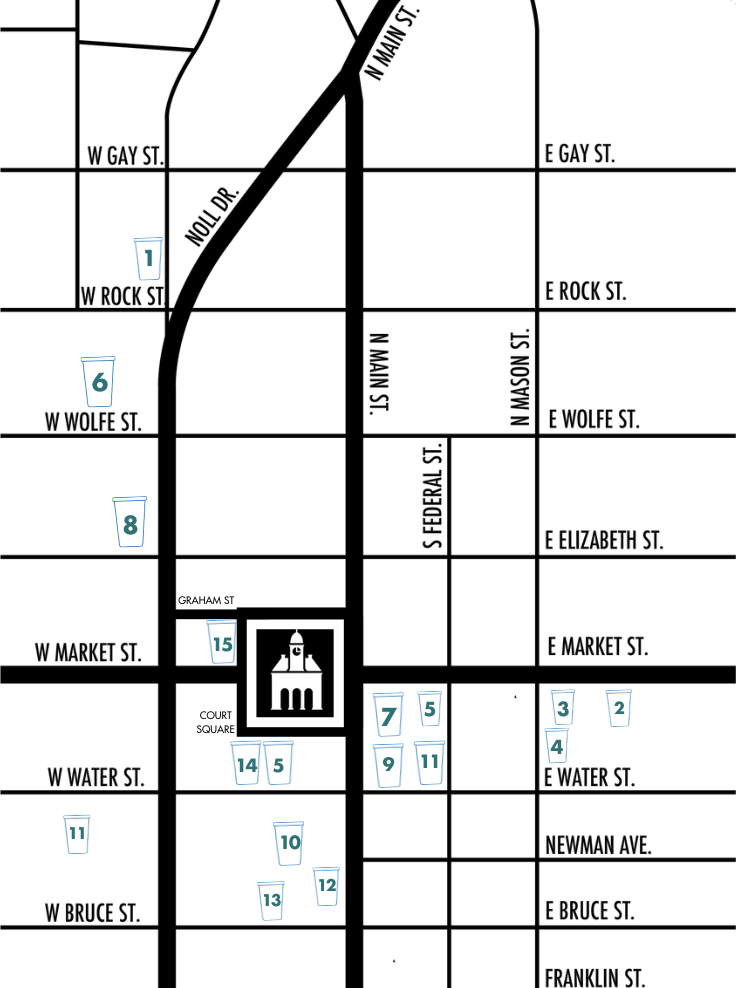 CONFIRMED PARTICIPANTS
Sage Bird Ciderworks*

Three Notch'd Collab House*

The Friendly Fermenter*

Capitol Waffle Shop*

Beyond*

Restless Moons*

Jack Brown's*

Mashita*

Billy Jack's*

Jimmy Madison's

Pale Fire Brewing Co.*

Clementine

Ruby's Arcade

Cuban Burger*
Capital Ale Houses
*selling wristbands
Visit the Mobile-Friendly Map
View the interactive Sip & Stroll tour on the Visit Harrisonburg widget.
SEASONAL SIP & STROLL DRINK SPECIALS
The Friendly Fermenter
Limited batch of Bourbon Barrel Imperial Stout on Coffee alongside English Brown Ale and 2 flavors of "Can't Believe it's Not Seltzer" – Apple Cider and Blueberry Lemon (both Gluten reduced!)
Capitol Waffle Shop
Pumpkin Spiced Mimosas
Jimmy Madison's
Witch's Brew: pear vodka, black raspberry, lime juice, ginger beer. Caramel Appletini: Caramel vodka, apple juice, cinnamon sugar rim
Three Notch'd Valley Collab House
Acronym: Pumpkin Spice Latte IPA and Sweet Potato's Casserole Brown Ale with Sweet Potato and Roasted Pecans
Sage Bird Ciderworks
NEW Apple Pie Cider Slush with a Halloween Straw
Restless Moons Brewing
Pumpkin Spice Coffee Bock
Jack Brown's and Billy Jack's
Fall seasonal drinks
Cuban Burger
Pumpkin Cider and Fall Beers
Pale Fire Brewing Co.
Brand new fall cocktail menu, including the Marigold with reposado tequila and house-made marigold syrup. Oktoberfest Festbier.
Clementine
Secret Potion
Ruby's Arcade
Ruby's Lady Luck
Capital Ale House
Left Hand Pumpkin Spice Latte, Blue Mountain Spooky, and Ithaca Country Pumpkin Ale
NON-ALCOHOLIC DRINK SPECIALS
(Sip & Stroll wristband NOT required)
Aristocat Cafe
Witches Brew (Taro Milk Tea) and Poison Apple (Apple Cider)
Grilled Cheese Mania Express
Spooky Cindy's Homemade Tea- Made with a special blend of tea leaves and our simple syrup in a spooky cup!
The Friendly Fermenter
"Caramel Apple" Wholy Water