Harrisonburg Downtown Renaissance presents
Harrisonburg Downtown Renaissance is bringing you the same Skeleton Fest activities in a virtual format – with a few added bonuses! Enter your costumes and decorated pumpkins for a chance to win Downtown Dollars. Plus later this month, see a special performance from Dance & Co. along with a roundup of Halloween activities from your favorite businesses right here on skeletonfestival.com.
This competition is open to all ages. All contest photos will be shared on Harrisonburg Downtown Renaissance's Facebook page. A judging committee will select the winners of the following categories. The People's Choice award will be selected from the photo that receives the most likes. Voting ends November 1, 2021 at 9 AM. Winners will be announced on social media on Monday, November 1 by 5 PM.
To enter, take a photo of your costume and upload it through the form below. Submissions are due by Friday, October 29 at 5 PM.
HDR reserves the right to disqualify contestants. Fraudulent activities and inappropriate submissions will be monitored and led to disqualification.
CATEGORIES & PRIZES
DIY Costumes – $50 Downtown Dollars
Store Bought Costume – $50 Downtown Dollars
Partner/ Group Costume – $50 Downtown Dollars
Pet Costume – $50 Downtown Dollars
People's Choice – $100 Downtown Dollars
This competition is open to all ages. All contest photos will be shared on Harrisonburg Downtown Renaissance's Instagram Story (@downtownharrisonburg). A winner be selected through a bracketed tournament on Instagram. When submissions close, all entries will be placed into a bracket. Each day, HDR's Instagram followers will vote on each round of matches until only one winner remains. Pumpkins may be carved, painted or decorated in any other manner.
To enter, take a photo of your pumpkin and upload it through the form below. Submissions are due by Friday, October 29 at 5 PM.
HDR reserves the right to disqualify contestants for. Fraudulent activities and inappropriate submissions will be monitored and led to disqualification.
First Prize – $100 Downtown Dollars
Explore the spooky side of Downtown Harrisonburg with this special mini-edition of the Haunted Harrisonburg tour – made virtual for 2021.
Special thank you to Lisa Ha for lending us these stories from her Haunted Harrisonburg Ghost Tour.
1. Muhlenberg Lutheran Church
2. The Hardesty-Higgins House
3. The Warren-Sipe House
1. Muhlenberg Lutheran Church
This building, which houses Bluetique clothing store, was built in 1889 for Muhlenberg Luterhan Church. Like many other large historic buildings downtown, it served as a Civil War clinic. You might be tempted to think the ghost that lives inside is from that time period. But you'll have to fast-forward to the 1941, when Evelyn and Glen Stiteler opened Glen's Fair Price Store. 
Glen's Fair Price has gone through many evolutions over the decades, selling items from collectible figurines to pets to cameras and Halloween costumes. In 2004 after Glen and Evelyn died, his children, Gary and Melinda, decided it was time to move the store to a bigger space. That's when the otherworldly visits began.
"While we were moving everything out, we would be in the basement and you'd hear walking upstairs," Gary Stiteler, Glen's son, said. "When we'd slip upstairs no one was up there."
Melinda Bare, Glen's daughter, says they'd send employees over to fetch items from the old store, and they'd come back with reports of someone running up and down the steps, lights flickering on and off, and the occasional item flying off the shelf. "It didn't scare us," says Melinda, "Because we knew it was just Dad. But the workers, it sure scared them!"
The biggest sign from their parents came when they had hired a painter to touch up the inside of the current space of Glen's Fair Price Store. Melinda says at this time the space was completely empty:
"The painter came over and said 'who set that cologne on the sink over there in the bathroom?' and we said 'we don't know what you're talking about.' When we got over here we found a bottle of Giorgio Beverly Hills perfume, which was my mother's favorite perfume. She wore it every day she was alive." Gary and Melinda took it as a sign that their mother approved of their move to the new building.
2. The Hardesty-Higgins House
The Hardesty-Higgins House is the second oldest house in downtown Harrisonburg. Construction began in 1848 by Dr. Henry Higgins, a pharmacist, and was completed in 1853 by Isaac Hardesty, the first mayor of Harrisonburg. After the Civil War it served as an inn, and then was the showroom for Virginia Craftsman furniture until the 1980s. The city purchased and renovated it in 2004. And it used to house Harrisonburg Downtown Renaissance in addition to the tourism office.
My office was upstairs. And sometimes, when I would lock up at night, I would drive by later and discover a light on in the attic. The interesting thing about this is that the attic is the only room in the house that hasn't been remodeled. It's still in it's 1850s state. My first year giving tours I would joke that maybe the ghosts lived up there for that reason. Back then I would give three tours back-to-back. One night I told the story about the light being on in the attic, then took the group out on their tour. An hour later I picked up a new group and told the same story, then started walking to our next destination when a little boy said, "hey look! The lights are on in the attic!"
Well we all whipped around and sure enough! The lights were on in the empty attic in the locked building, when they hadn't been an hour prior. 
Years later one of my colleagues told me that she was walking into the conference room of the house and saw the ghost of Isaac Hardesty. She knew it was him because his portrait hangs on the fireplace mantle of the conference room. So she walked into the conference room, sees Mr. Hardesty's painting hanging above the fireplace — and turns her head to see his ghost standing in a corner. I'm at least glad he's moved out of the attic.
3. The Warren-Sipe House
The Virginia Quilt Museum, formally known as the Warren-Sipe House, was built in 1856 as a wedding gift for local lawyer, Edward "Tif" Warren, and his bride, Virginia Magruder, by Tif's uncle. Pretty generous uncle. Especially since this house was considered a mansion, along with many others along "mansion row," where you now stand. Unfortunately, the whole family didn't get to enjoy it for long. Tif Warren served as a colonel in the Civil War and was killed by a bullet to the head while fighting in the Battle of the Wilderness in 1864. 
During the Civil War, the house was used pretty heavily as a rudimentary hospital. It was during this time that Joseph Latimer, a 19-year-old VMI graduate nicknamed the "Boy Major," was injured in the Battle of Gettysburg. He had to have his arm amputated and was sent to the Warren Sipe House to recover. Unfortunately gangrene set in, and Joseph Lattimer died in the house.
There have been several sightings of the ghost of Joseph Lattimer in the house. We believe it is Joseph and not Tif due to the small stature of the ghost, which fits Joseph's description. He walks the same path, going from one of the rooms upstairs and then slowly wandering down the steps. 
We know from a psychic who did a reading of the house several years ago that Joseph's presence is fading, meaning he's slowly working his way to the Other Side. Since the time that Haunted Harrisonburg Ghost Tours was established in 2007, though, we've had a few sightings of Joseph's ghost, some even on the tour! 
The Shenandoah Dance Company
The Shenandoah Dance Company's pre-professional audition-based performance group dances to the Stranger Things Theme Song!
Great work, Dance & Co!
Choreographer: Emily Robinson
Videographer & Editor: Kate Harwood
WHAT'S HAPPENING DOWNTOWN?
With spooky season upon us, enjoy all that downtown has to offer so you can truly get in the holiday spirit! 
Let's rave! Join the Friendly City Dance Room for 4 awesome dance parties with costumes, refreshments, drinks, and fun!
Dancing&Drinks By The Fire Fusion event Country Edition at Brother's Craft Brewing, 6-9 PM October 29 (free).
black&red party at Friendly City Dance Room, October 29, 9:30 PM -12 AM!
Salsaween (Dia De Los Muertos Party) with Salsaburg October 30, 5-11 PM at CrossKeys Vineyards, tickets are required in advance contact CrossKeys for tickets.
Halloween Costume Party October 31, 7-11 PM fun for all, with all the popular hits being played!
Oct. 29, 7 – 9 p.m., head to Duke's for a Fall night full of Sangria and pumpkin carving! Tickets are $5 and more information can be found here.
Massanutten Regional Library will be offering Halloween candy to all children on Saturday, Oct. 30, 12-4 p.m. in the children's room! They will also be holding a "pumpkin book patch" activity in the children's room starting Oct. 15 and lasting through Oct. 30. The library will also hold a Book Sale Oct. 20-23. Find more information on their website.
As a way to get in the holiday spirit(s), enjoy an outdoor showing of "Hocus Pocus" at Sage Bird Ciderworks on Friday, Oct. 29 at 8 p.m.! RSVP on their Facebook. 
This Saturday, October 30 is Halloween at the Harrisonburg Farmer's Market! They will be hosting a trick or treat, costume contest, a giveaway drawing, and live music by Café con Leche all alongside our usual market festivities.
Harrisonburg Mayor's Bike Ride will include costumes to celebrate the spooky season! This is a fun and short (sub 5 mile) ride aimed at everyone but especially welcoming to families and children. Harrisonburg Mayor Deanna Reed will lead the ride and help us continue an annual tradition of a Mayor's Bike Ride in our community. Meet at 10 AM in front of Harrisonburg City Hall 409 S Main St, Harrisonburg, VA.
In true Halloween fashion, Restless Moons will be continuing their Fall tradition of campy horror film showings at their B Movie Monday events! Every Monday until Halloween, a different film will be shown. Find out which films are coming up next here.
The Broad Porch Coffee and Toxic Coffin collab is officially here! The companies have teamed up to offer an exclusive Halloween coffee blend for the season that is sure to spook your socks off. The blend will be available through the Toxic Coffin site, with a small number available in Broad Porch itself. 
Pale Fire will be hosting Clayton Ware & The Spectacular Spookies Oct. 22 at 7 p.m. This event is free and welcomes all ages! Find more information on our site.
Rocktown Yarn is having a FREE Halloween Kids Craft event on Saturday, Oct. 30. Their Halloween Crochet Stuffie class is also live, and will be held on Saturday, Oct. 23 at 1 p.m. Get tickets for these events here.
In light of Rubicon's "Trick or Trash" 2021 event (an educational program designed to help reduce waste around Halloween time), TARE will be implementing a Halloween recycling program and hold a Trick or Trash box in their shop! Find more information here.
The Golden Pony will be holding a few events for the holiday season, including the Country Creep Show on Oct. 21 at 7:30 p.m. Check out this and more eventshere. 
MACROCK will be having events throughout the month, including their Scary Music Night Oct. 22. Check out a full list of what's going on on their Facebook.
On Oct. 23 from 10 a.m. to 12 p.m., head to Maker City to make some spooky decorations with Explore More Discovery Museum! Use their supplies and equipment to design and create a Ghost Garland, Creepy Spider, and other "spine-tingling crafts"! More information can be found here.
Sharpen your carving skills by entering the Friendly City Food Co-Op's Freaky Fruit & Violent Veggies Photo Contest. Purchase at least one piece of produce and turn it into a Halloween-inspired fright for a chance to win gift cards. Learn more here.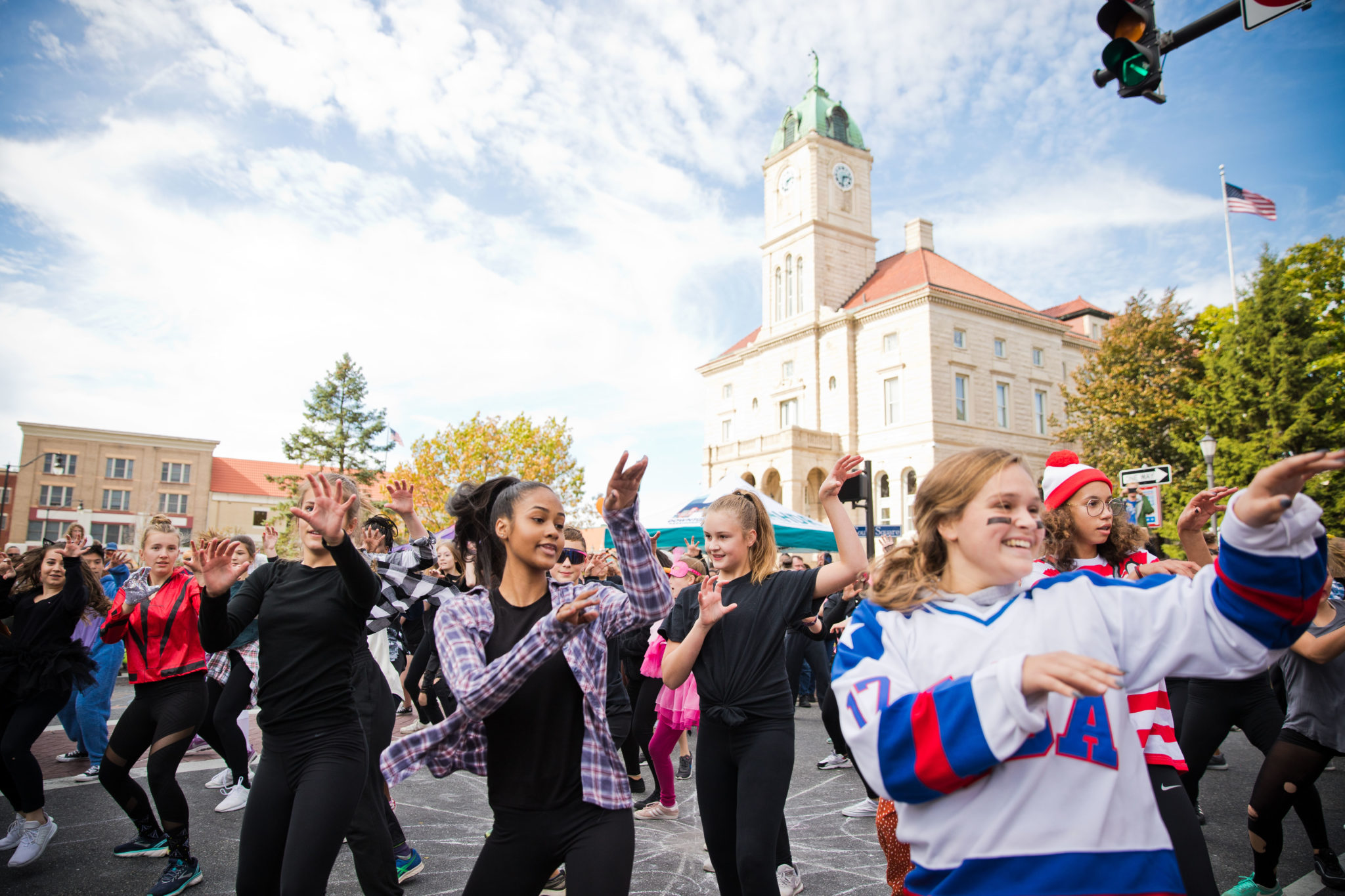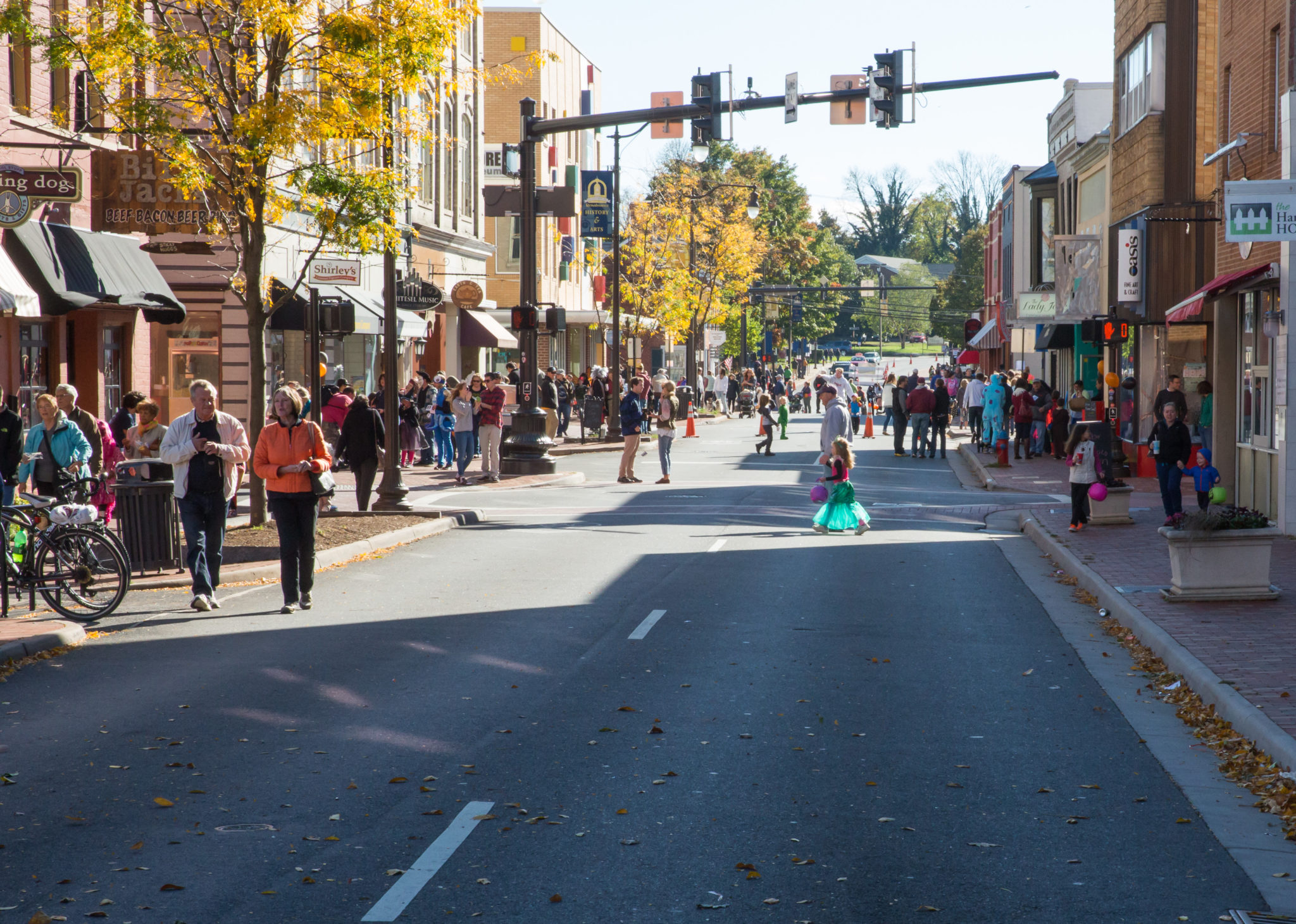 Update on In-Person Activities
We have made the difficult decision to cancel in-person Skeleton Fest this year. While we have been slowly reintroducing events into our programming this year, we have been doing so cautiously and with modifications for public safety. At this time, our area is projected to hit its peak with Covid rates the weekend of this event, area hospitals are strained, and our target audience for the event are those under the age of 12 who are not eligible for a vaccine yet. This is not the right time to hold Skeleton Fest.
We believe the joy and togetherness of community events are important for quality of life and mental health. We also know that pandemics are multi-year events and we need to make adjustments so we can find safe ways to live that don't require canceling everything. We hope to offer some virtual programming to help celebrate fall with our community, keep an eye on our social media for more details on contests and games.
As we optimistically look ahead – We are going to put extra planning into our holiday celebration – WinterWonderfest on December 11 – which will be past the peak for our area. Mark your calendars and stay tuned for more details. Please refer to this social media post about free and convenient vaccination clinics nearby so this is the last event we cancel!