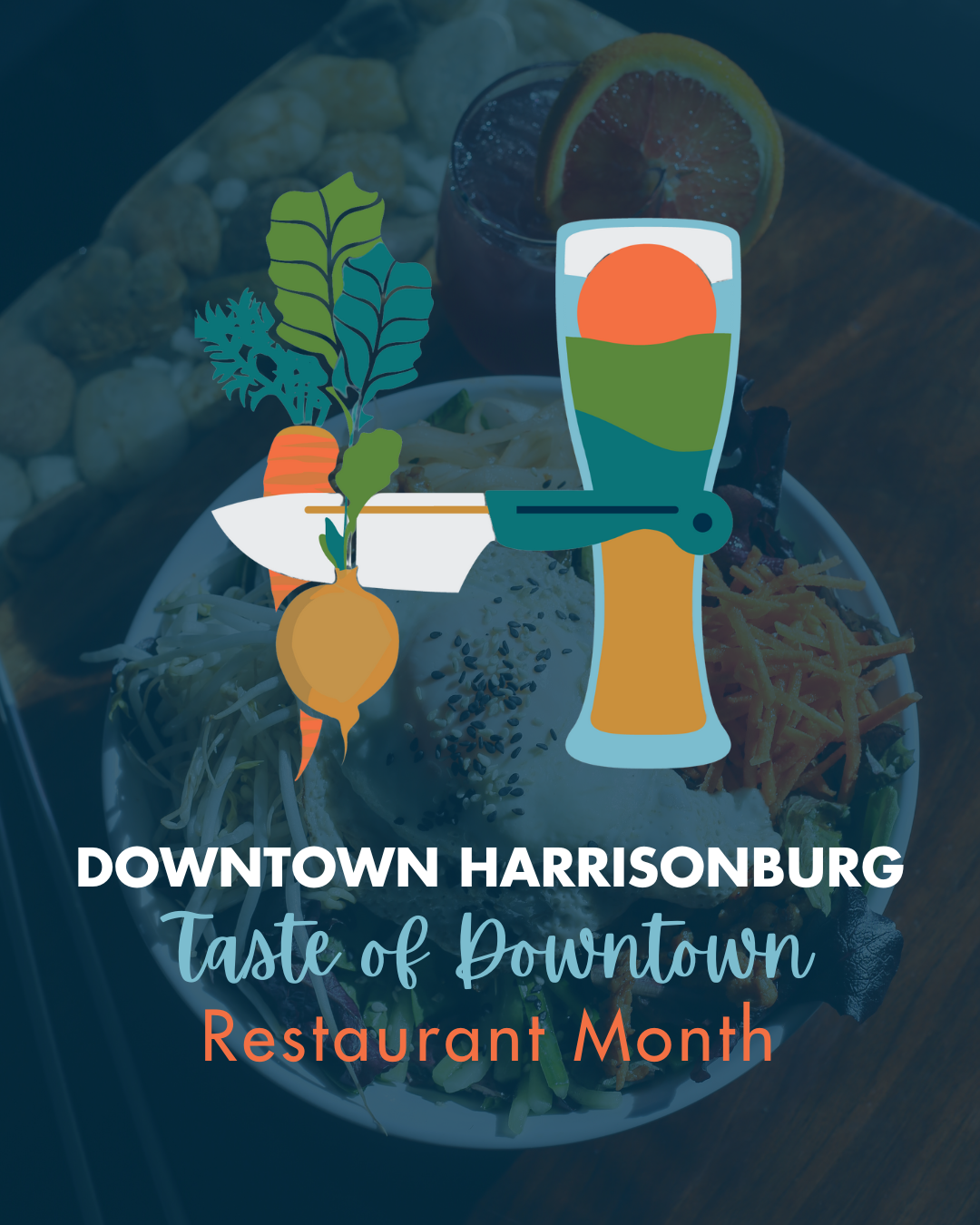 Taste of Downtown Restaurant Month Sip & Stroll
Friday, March 31, 2023, from 4 – 8 PM
Adults aged 21+ can enjoy purchasing a beer, wine, or cocktail at a participating brewery, cidery, or restaurant and enjoy it while strolling downtown as we close out our month-long celebration of Virginia's First Culinary District.
Show your ID and purchase a $3 wristband from the HDR info booth or a participating establishment.
Proceeds from wristband sales benefit Harrisonburg Downtown Renaissance and offset the cost of large community events and promotions like Taste of Downtown Restaurant Month.
Sip & Stroll drinks are served at each establishment in cups with their logo on them. You may not bring your own alcohol into the event.
While you may purchase alcohol in bottles, cans, or growlers downtown, they must remain sealed and cannot be used to refill Sip & Stroll cups or be consumed during the event.
Enjoy your drink within the event zone. You must finish your drink before leaving the event.
Enjoy food and activities but do not overindulge. Arrange for a designated driver.
Last call will be at 7:30 PM. Drinks must be finished and cups discarded by 8:00 PM.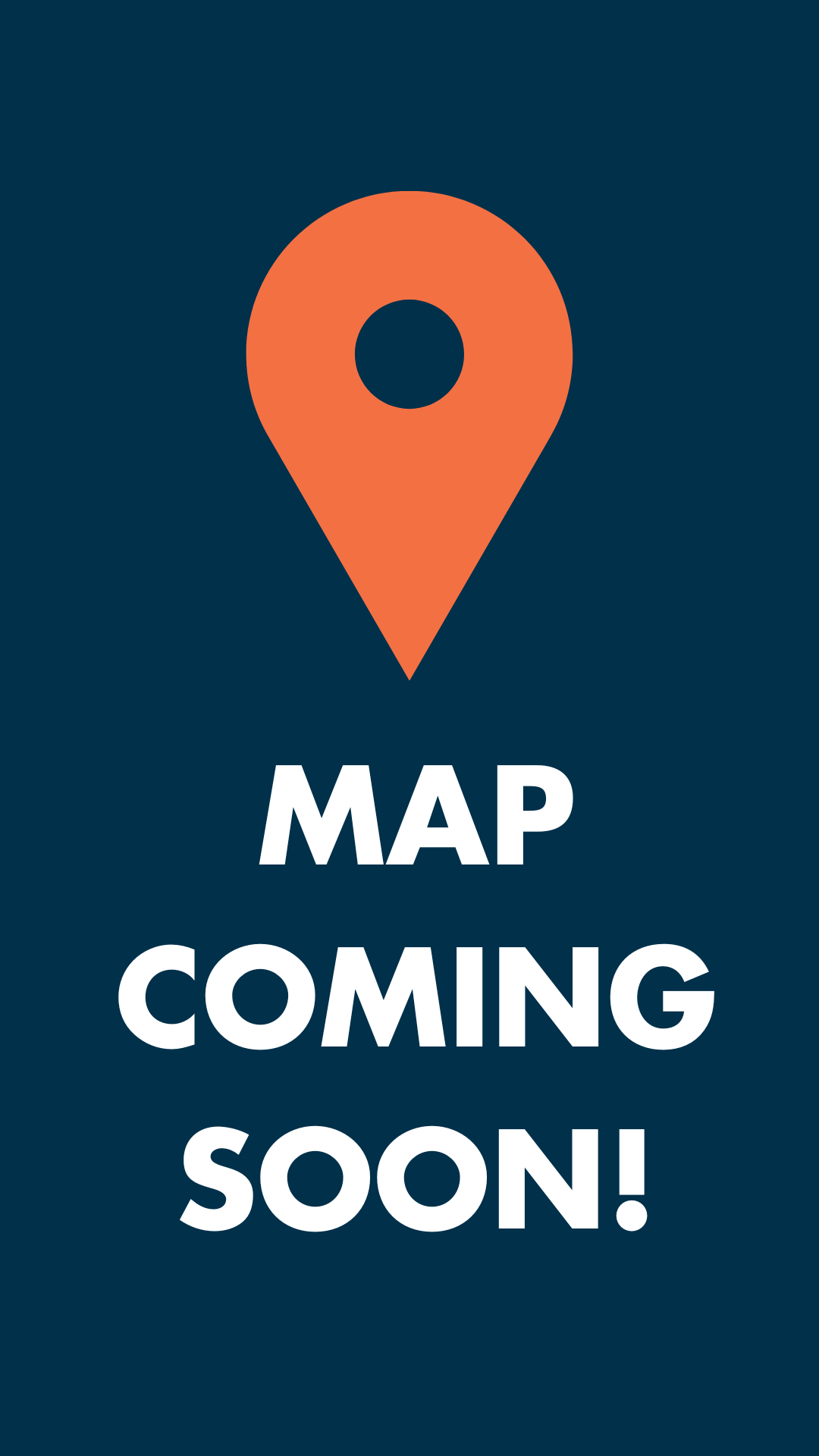 PARTICIPATING SIP & STROLL ESTABLISHMENTS
1. Magpie Diner*
2. Sage Bird Ciderworks*
3. Restless Moons*
4. Mashita*
5. Capital Ale House
6. Jack Brown's*
7. Jimmy Madison's
8. The Friendly Fermenter*
9. Cuban Burger*
10. Billy Jack's*
11. Pale Fire
*establishments with stars are selling wristbands
Sip & Stroll wristbands are also available for purchase at the HDR Info Booth on Court Square.
Harrison-BURGERS
It's your last chance to try these Taste of Downtown Restaurant burger specials. Come back on March 27 to see the winners.
Traditional Burgers (meat patty with toppings)
Billy Jack's "The Billy Krystal" – Angus Patty on a toasted Brioche Bun, topped with American Cheese, Pickle Slices, Diced Onions, and Mustard.
Cuban Burger's "Borracha Burger" – The traditional Cuban Burger patty with beer cheese and jalapeño
Jack Brown's "The When in Roam" – Burger topped with chipotle pimento cheese, American cheese, sweet jalapeño bacon jam, and crispy fried onions
Montpelier Restaurant & Bar's "Madison Melt" – 6oz dry-aged beef burger topped with pimento cheese, spicy jalapeño jelly, and bacon. Served on a brioche bun.
Texas Inn's "The HarrisonBurger" – Hot dog toppings on a cheeseburger! A Texas Inn burger topped with their secret recipe chili, coleslaw, mustard, and onions.
Veggie Burgers (vegan and/or vegetarian-friendly)
Friendly City Food Co-op's The Harris-Unburger – A gyro-inspired black bean veggie "unburger" in a pita pocket! Ingredients: Housemade Black Bean Burger Patties (black beans, onion, pimentos, garlic, chipotle chiles, roasted cashews, feta, panko bread crumbs, egg, mayonnaise, salt & pepper.) Cucumber, Pickled Red Onions, Feta Cheese, Housemade Tzatziki Sauce, Pepperoncinis, Pita Pocket
Village Juice & Kitchen's Housemade Black Bean Burger – Housemade black bean burger, avocado mash, romaine, slice of local heirloom tomato, red onion on a toasted bun. Suggested add on: Our housemade Spicy Cashew Cheese
Special Burgers (untraditional twist on the burger prompt)
The Friendly Fermenter's Pepperoni Rolls – Authentic rolls, straight from Southwestern PA mountains! Dinner style rolls, stuffed with pepperoni & pepper jack cheese (our little spin on this classic), brushed with olive oil and dusted with parmesan cheese. Then, after toasting, garnished with parsley flakes and served with organic marinara sauce.
Outskirts Food Truck's Outta this World Cookout Dog – Get the ultimate cookout meal all in one with the OUTTA THIS WORLD Cookout Dog: All beef hotdog (or vegetarian hot dog), topped with Gardein "Beef" Crumbles, shredded cheddar cheese, diced tomato, diced onions, ketchup, mustard, and barbecue potato chips! Gluten free bun available for an entirely gluten free meal
Pale Fire's Cheeseburger Pizza – Detroit-style pizza with ground beef, caramelized onions, iceberg lettuce, and a special sauce (serves 2)
More Food & Drink Specials
Friendly Fermenter
"Townie" American Pale ale will be released for this event
Jimmy Madison's
'The Blushing Sour" – Blackberries, Henry McKenna Bourbon, Simple Syrup, and Sours 
Magpie Diner
Magpie will be featuring its new spring cocktail menu and a variety of snack cones–paper cones filled with fun snacks for munching and sharing while you sip and stroll around downtown. Think curried popcorn snack mix, vanilla braid bites, and more!
Restless Moons Brewing
Harrisonburger Pilsner, flagship beer