With Mother's Day coming up on Sunday, it's time to start planning how you'll spend the day with your mother, stepmother, grandmother, or your mother figure. Because let's be honest, your mom does a LOT. Luckily, downtown Harrisonburg is filled with independent retailers and restaurants that are guaranteed to offer your mom the perfect experience on Sunday.
Dining Experience
Pick your dining spot. Spoil your mom at her favorite downtown restaurant or take her to a restaurant she's never tried before. And with Mother's Day being so close, you'll want to make a reservation before it's too late.
About one year old, Rocktown Kitchen is downtown Harrisonburg's newest casual yet upscale dining restaurant. With locally sourced menu items, Chef Kristo truly brings guests a farm-to-table experience. For Mother's Day, Rocktown Kitchen will offer a special menu for brunch, featuring dishes such as the Crab Omelet, Chicken & Waffles, and The Duchess (a sweet potato pancake with roasted apples, cured ham steak, and granola & yogurt). Spots are limited. Make a reservation by calling (540) 217-2425.
The Artful Dodger Coffeehouse & Cocktail Lounge
Treat your mom to brunch at The Artful Dodger. On both Saturday and Sunday, from 10am-3pm, The Dodger will host a Mother's Day Brunch.The best part? Moms eat FREE! There's no doubt your mom will love their "pot 'o' tots" or one of their fresh mimosas! Join the Facebook event for more details.
Clementine is a great spot for the entire family to find something they love on the menu. With beautiful artwork from First Fridays last week, you're bound to find something that catches your eye while dining for brunch or dinner on Sunday. Try their Breakfast Burrito or French Toast if you want something more breakfast-like. But if you want some later afternoon fare, Clementine also serves Crab Dip, Chicken Wings, wraps, burgers, and more from 10am-3pm on Sunday.
On Sunday, Heritage Bakery and Café will host a Mother's Day Tea, which allows for each person in your part to choose one of four tea packages. The four packages feature a range of items including scones, finger sandwiches, and of course, a pot of tea. Their outdoor patio is the perfect spot to celebrate with the weather getting warmer. To reserve your spot, call Heritage at (540) 564-1200 or email heritagebakes@gmail.com.
The Perfect Gift
Choose a gift. You don't want to show up to brunch, lunch, or dinner empty-handed, do you? Downtown is the perfect place to purchase a unique gift. And if you prefer to keep it simple, cards or flowers will be perfect.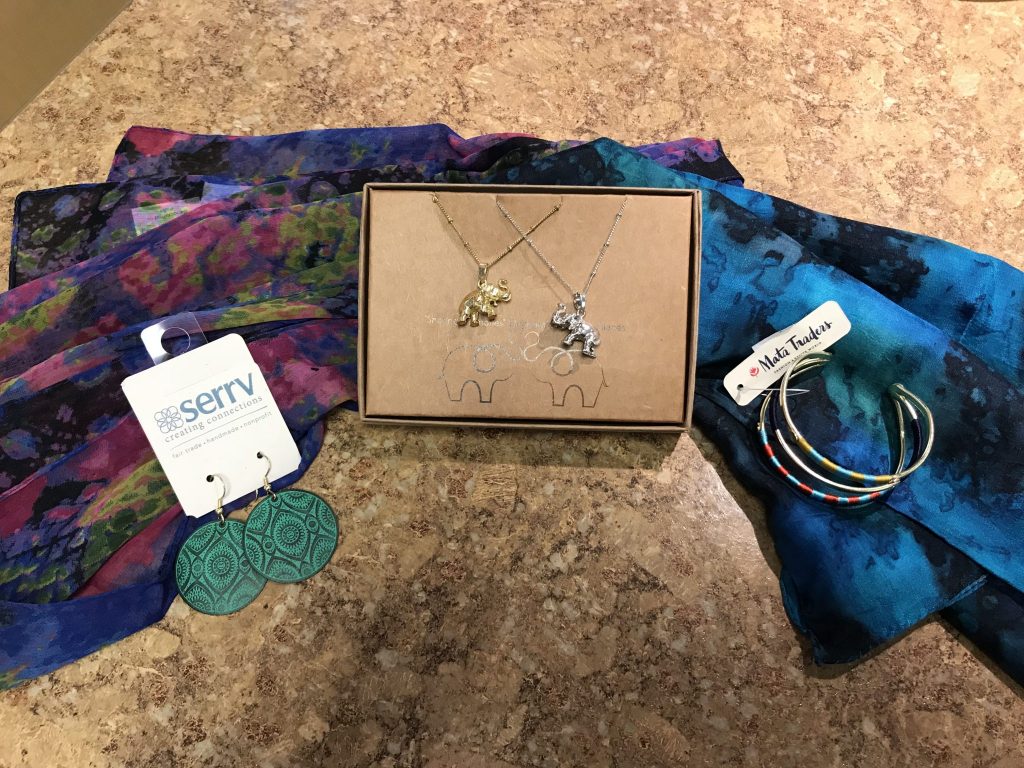 One of downtown Harrisonburg's fair trade shops, Ten Thousand Villages, is offering a Buy One, Get One 50% off special for all jewelry and scarves for Mother's Day. With their new spring collection out, and plenty of bright and summer colors, you'll find a piece of jewelry or scarf that your mom would adore. If you want to get her both, you can mix and match.
The Yellow Button just placed an order for another round of the "Mama" necklaces by Able. These necklaces are sweet and to the point, and would be perfect to pair with a card or "Rewined" candle. While you're shopping, a pair of earrings or bag might catch your eye too!
From now until Mother's Day, Sparrow's Flowers is taking orders for flowers! You can pick up your order at their new location at 38 E Market St. Or, if you want to surprise your mom, GiddyUP Courier, downtown Harrisonburg's local bicycle delivery company, will be delivering flowers to the downtown area.
This charming downtown shop offers vintage-inspired gifts and unique pieces crafted by local artisans. Get your mother a pair of earrings, a "recipe box," piece of art, or other decoration for your home. Plus, among their collection of specialized greeting cards, The Lady Jane offers a variety of unique Mother's Day cards.
In between Jack Brown's and Billy Jack's is Laughing Dog T-Shirts & Gifts. Inside, you'll find a selection of jewelry and unique cards, along with custom printed apparel. The cards range from funny to pop-out to colorful, so you'll be able to find the perfect one to suit your mom for Mother's Day.
Why not splurge this Mother's Day and get your mama a fine piece of jewelry from Hugo Kohl?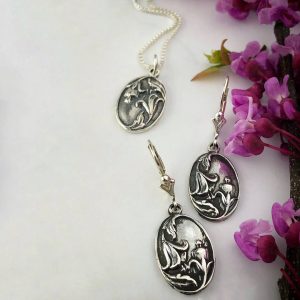 Yoga, Pilates & Massage
There's plenty of opportunities downtown for you to get your mom a massage, a yoga class, or a pilates class. Give your mom a gift card to places like Shenanoah Yoga, Ice House Studios (The Center or Breathe), Restorative Massage, or Carol Yoder.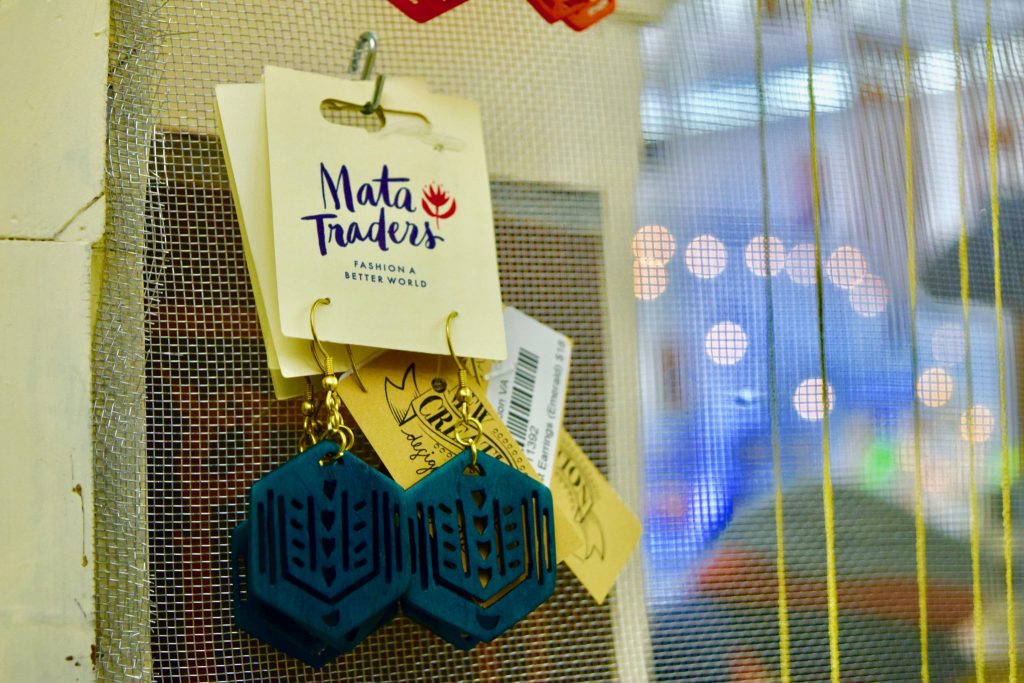 If you're still not convinced on what to get your mom, head down to Agora Market. With 12 shops, Agora is your one-stop-shop for Mother's Day. Walk in and pick up a soy lotion candle from The Isle Co., and then grab a piece of jewelry from New Creation, Flawsome Threads, or The Wooden Trout Art Gallery. Heartworn Vintage also has a selection of jewelry pieces and fun outfits. If your mom has a sweet tooth, Mandy's Candy is a great spot to pick out some of her favorites. With the warmer weather right now, this is the perfect time to grab your mom a pair of sneakers and sunglasses from Bluestone Running for the Run, Sweat & Beers run on May 25th she's been training for. If your mom's a coffee-lover, think about getting her a small roasted batch of coffee beans or gift card from Broad Porch Coffee Co. Has your mom been wanting anything around the house to get done? Randy's Hardware is the perfect spot to pick up paint or tools to help her fix what she needs. Pick up a custom-made waxed canvas bag or Mason Shaker Barware Kit for your mom at Lineage. And lastly, Agora's newest business Bring Your Own has sustainable gifts for kitchen, beauty, and more that your mom would love.
Besides these suggestions, there are plenty of places downtown for the perfect restaurant to take your mom and tons of options for gifts. Happy Mother's Day!

Susie Patrick is a Marketing Intern at Harrisonburg Downtown Renaissance and just graduated with a Bachelor of Arts degree in Communication Studies from James Madison University.