#EverydayHVA is proudly supported by Larson Wealth Management!
How many times a week would you normally go out for a cup of coffee, a happy hour special, or a weekend shopping spree in Downtown Harrisonburg? We all miss our favorite #EverydayHVA routines, but we have a solution for you! Calculate the amount of times you would purchase an item, meal, or use any other service downtown in a month and use that money to help support your favorite business by buying a gift card or product online (or giving a donation if they're an organization or nonprofit). Let's support our friends downtown and one another during these challenging times! Plus, you'll be able to use all your gift cards to treat yourself once we're all able to rejoin each other downtown, and keep track of your support with awesome coloring pages from local artist Hannah Johnson!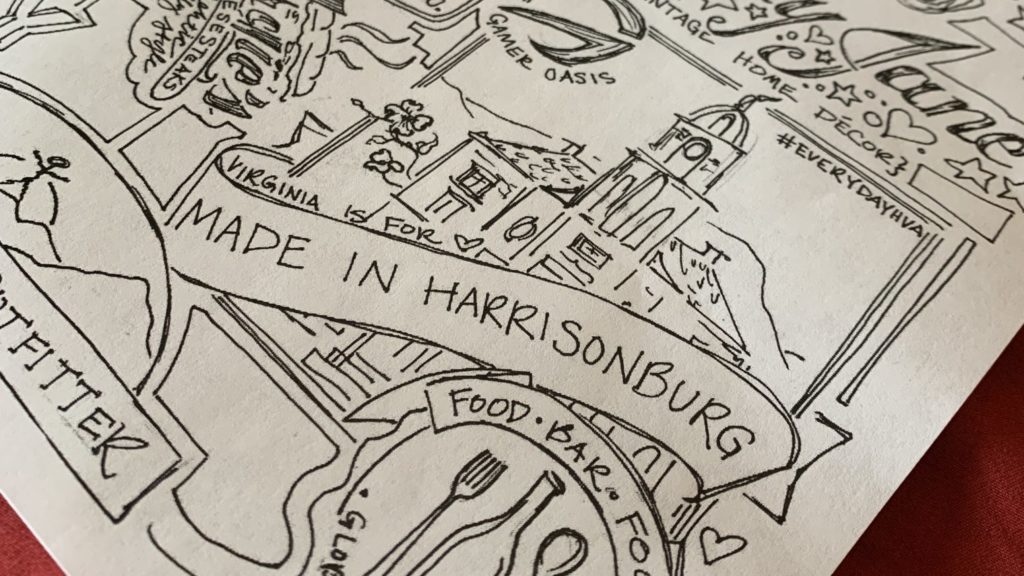 Want a chance to win one of four weekly $25 gift card prizes to the downtown business of your choice, just for supporting your favorite local spots? Follow the steps below!
Decide which business(es) you'd like to pay it forward to this week, and visit our directory for more information on how to purchase gift cards or items from them online (or donate, if they're an organization or nonprofit).
Send a screenshot of your receipt(s) showing $25 or more in purchases or donations to Downtown Harrisonburg businesses to 

downtownharrisonburg@gmail.com

. 

We'll reply with a PDF of Hannah's coloring pages for you to fill in as well! Every time you support a downtown business during the COVID pandemic, color in their logo. Have fun and be creative!

Once a week we'll draw four winners who've sent in receipts totaling at least $25 to get a $25 bonus gift card to anywhere in Downtown that they choose.* Winners will be drawn each Monday for the previous Monday-Sunday period.
Share the love! Post about each business that you'd normally visit as part of your #EverydayHVA routine and why you love them. Tag that business so they can see your kind words and tag us at @downtownharrisonburg as well. We'll share our favorites!
BONUS DRAWING: On the last day of each month, we'll also draw a random winner who's posted a photo of their downtown coloring pages for a bonus $25 gift card! Capture your art and post it on Facebook or Instagram with the hashtag #EverydayHVA and tag @hhkatherineart and @downtownharrisonburg. We'll share our favorites! Make sure your profile is public so we can see your post.
* We'll do our best to send winners a gift card to their downtown business of choice, but that business must be able to offer gift cards for sale online or over the phone using a credit card. If the business in question does not offer gift card shipping, the gift card winner will be responsible for picking it up once they're safely able to return downtown.