Main Street organizations like Harrisonburg Downtown Renaissance have an essential role to play in supporting businesses during this difficult period. As such, we'll be posting and updating small business resources on this page as they become available. HDR staff is here for you! Together, we will make sure the heart and soul of our community – Downtown Harrisonburg – is here when we come back. Please reach out if you need anything – we'll be actively supporting businesses and our community throughout COVID-19.
If you're a downtown business owner and you'd like to get resources and updates like this regularly sent to you via email, please sign up for HDR's all-business emails. See an example all-business email and learn how to sign up here.
CUSTOMER SURVEY RESULTS ARE IN: HDR asked customers to share their thoughts on supporting local safely at both Phase 1 and Phase 3 of the pandemic. Over 1,700 people responded to let us know what would make them feel more comfortable when dining, shopping, exercising, worshiping downtown. Our hope is that this information will help businesses plan how and when to reopen, and formulate a plan for welcoming people safely back downtown.
COVID-19 Financial Resources for Small Businesses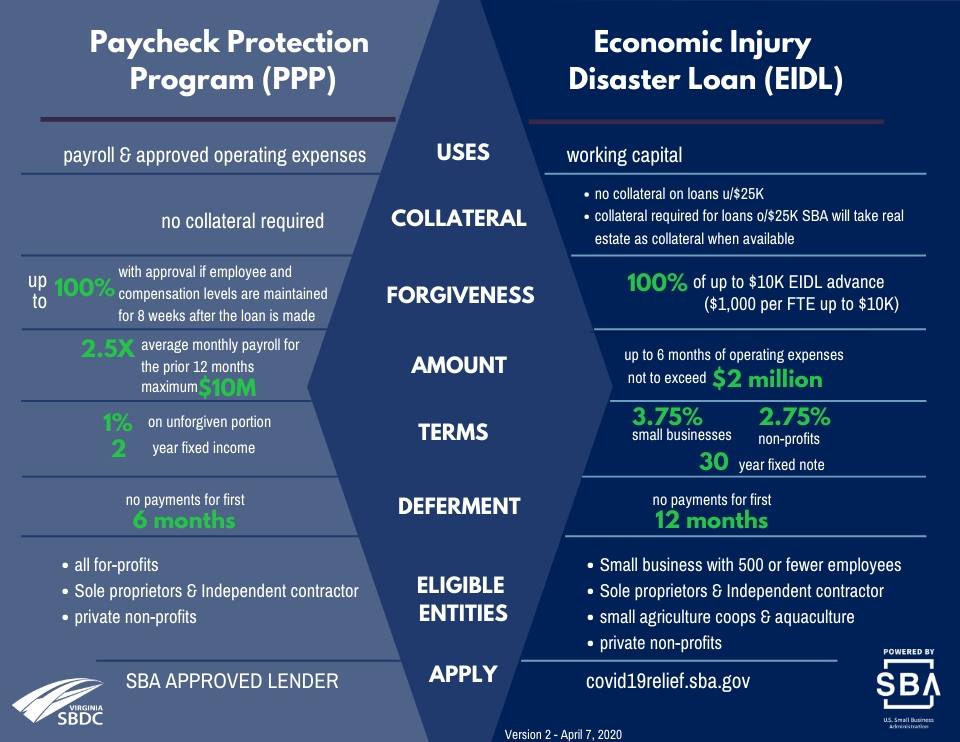 Community & Technical Assistance for Small Businesses
Assistance and Resources for Employees