Shopping & Promotions
Along with vendors spread throughout downtown, you can also stop in our wide variety of locally-owned and independent downtown retailers as you adventure across our 40-block event footprint. Many shops are offering special promotions, sales, and more fun!
While many retailers will allow Sip & Stroll beverages on-premises, please be respectful of any signage requesting the disposal of drinks or placing a lid on your cup before entering.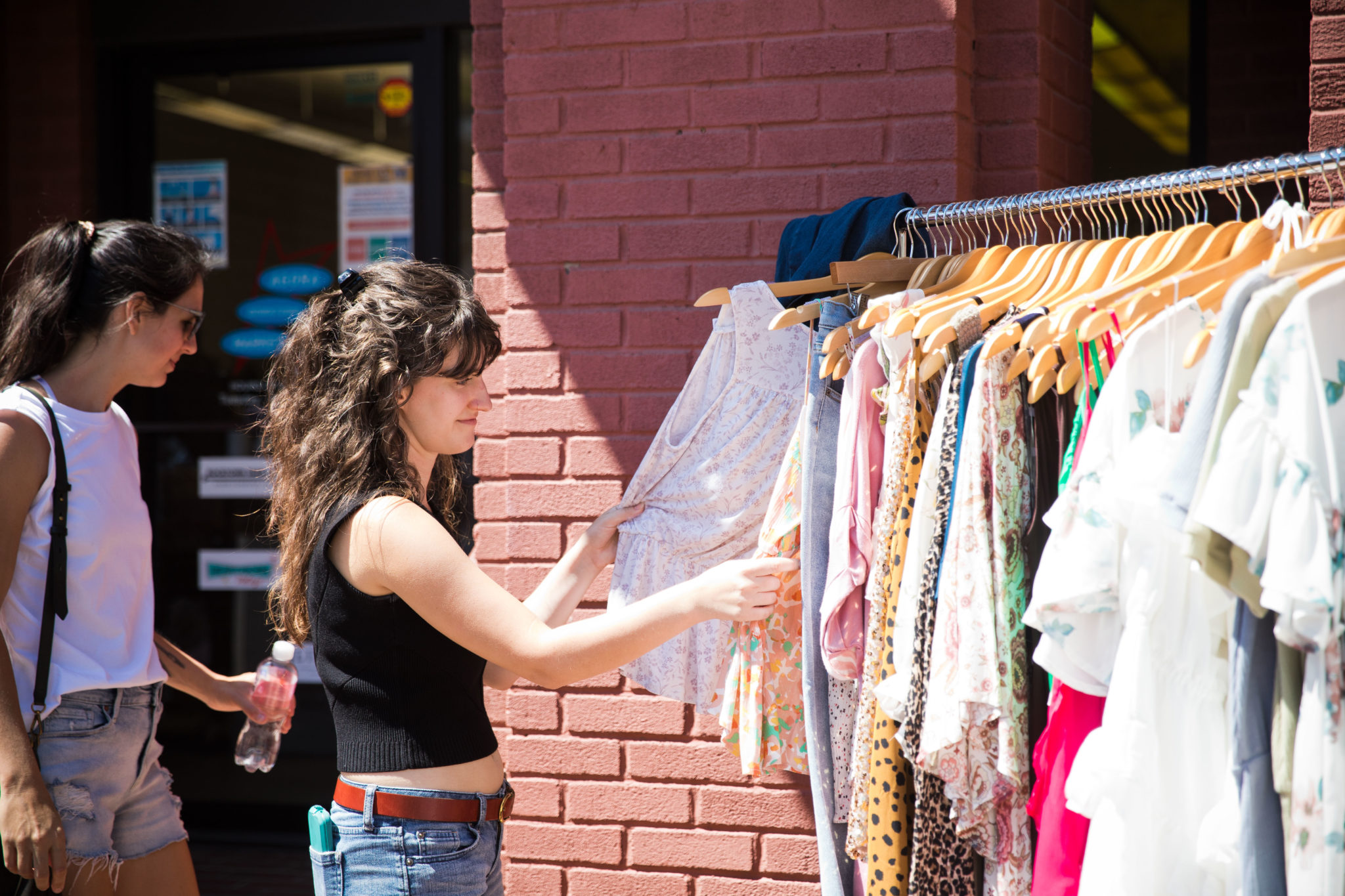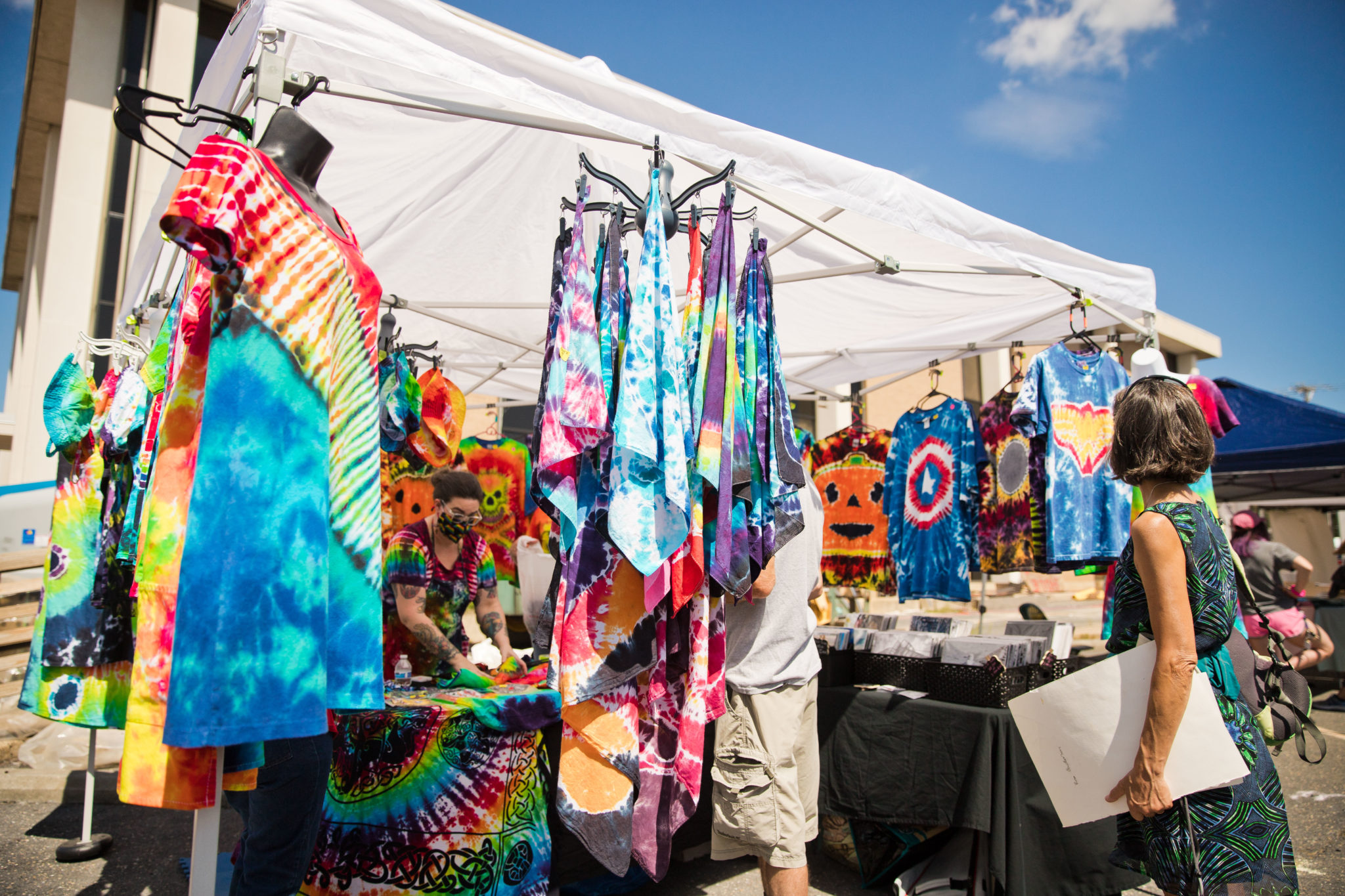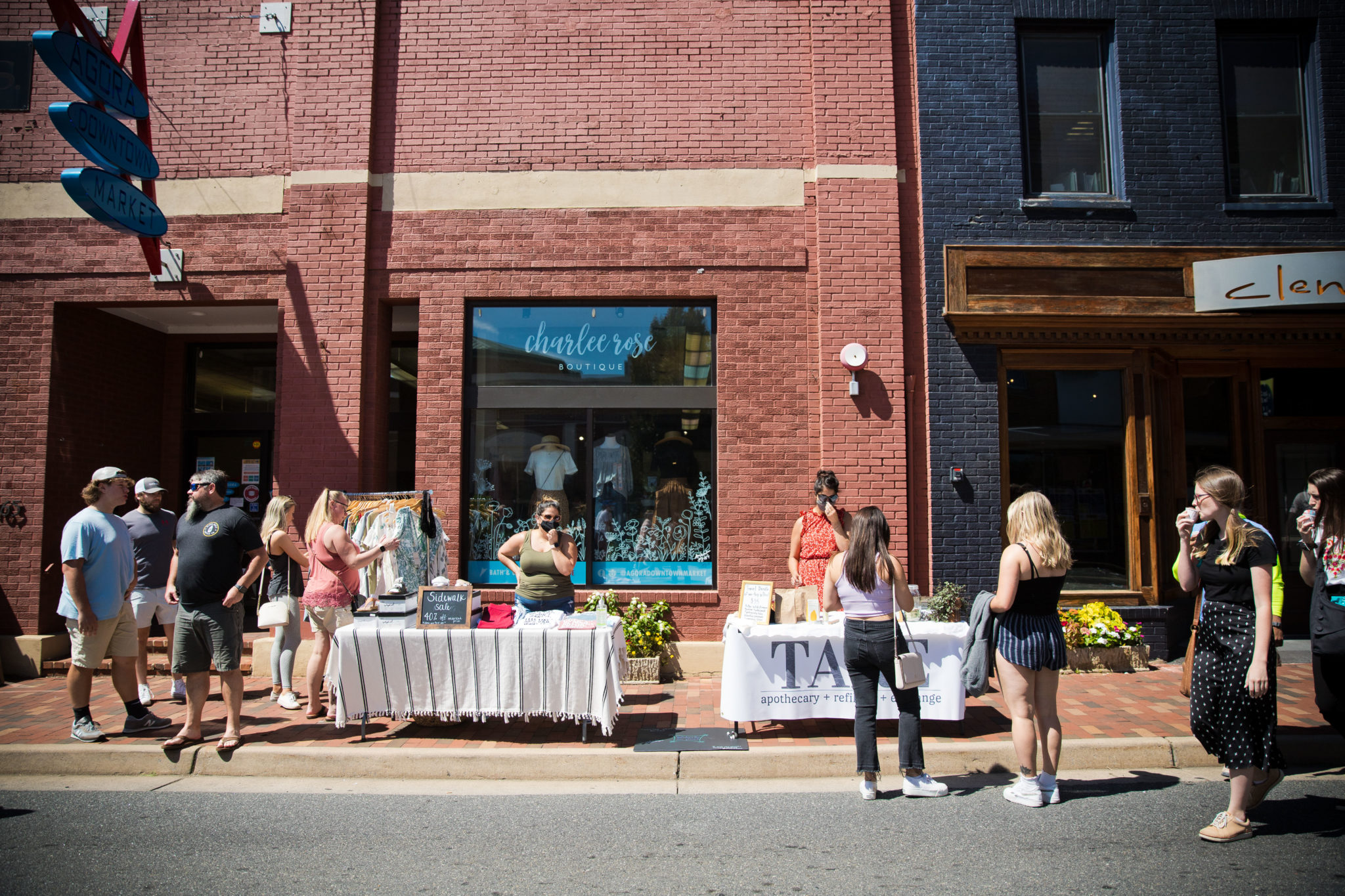 DOWNTOWN BUSINESS PROMOTIONS
Central Library Book Sale (12 - 4 PM)
Central Library
Come check out the amazing selections of titles, priced at just $1 each for adult books and only $.25 for each children's book! Cash and credit cards are accepted – and with titles this great – you'll leave with an armful of affordable books! Bring your own bags or totes in case it's more than an armful! All proceeds from MRL book sales directly benefit MRL's nonprofit mission, and ultimately, YOU our patrons! Thank you for your support!
Sugaring Station (12 - 6 PM)
withSimplicity
Stop by and sign-up for a slot – limited spots available Sugaring Services Available: Lip: $15 (15 min), Underarms: $25 (15 min), Half-Arms: $35 (30 min), Eyebrows: $20 (30 min). Pre-pay to hold your time slot at the shop and then walk around and enjoy the fetival until your appointment.
Frame Your Photo Booth Photo (12 - 4 PM)
The Frame Factory & Gallery
Discounts on premade frames! Anyone that gets a photo taken by Amelia Schmid, at her photo booth at Pale Fire, gets a coupon for a discount on a premade frame (4×6, 5×7, 8×10, etc).
20% Off Future Purchase (12 - 5 PM)
Sparrow's Floral Design
Sparrow's will be giving out 20% coupons with any purchases over $20 on Saturday during their operating hours (12 – 5 PM).
10% off VA is for Lovers T-shirt
Rocktown Gift Shoppe (Visitors Center)
Enjoy 10% off VA is for Lovers T-shirt!
COURT SQUARE VENDORS
Tap + for more details
Walton Wear Tie Dyes
Tie dyed tee shirts and other clothing
SKS Artworks
Get yourself painted with henna tattoos by SKS Artworks.
Firefly Emporium
Tie dyed tee shirts and other clothing
Sixteenth Avenue Co
Lots of handmade jewelry, mainly earrings but a few bracelets and necklaces too! We love to make whimsical things that inspire joy whenever you wear them but are also classy and neutral enough to wear every day.
D.L Shipp Farm
Jams, Jelly, Pickles, Plants, Fairy Gardens, Stickers, Buttons, T-Shirts, Prints, Paintings, Slime.
UpCycle Designs by Carol
Jewelry, barrettes, key rings, belts, wall art and other items created from reclaimed bicycle parts, denim, corks and other upcycled and repurposed materials
Mimi's Space Candy & Treats, LLC
Freeze dried candy & treats and fresh hand spun cotton candy; all of which are prepackaged under Virgina Cottage Law
Art Incarnate's Third Annual Artisan Festival (11 AM - 4 PM)
The Church of the Incarnation
Join Arts Incarnate for its third annual Artisan Festival! The event will b hosted once again at 75 N. Mason Street (right across from the Elizabeth Street parking garage). With live music, food, and artisan craft and art vendors you won't want to miss!
Dog Days of Summer Vendors (12 - 6 PM)
Pale Fire
Need something for the pooch? Check out the vendors at Dog Day's of Summer alongside other dog-friendly activities.
Art Market at Mashita
Mashita
Check out the vendors set up for the Liberty Street Lawn Party at Mashita! It's an easy way to collect a BINGO stamp to win prizes.
Shops at Agora Pop-Up Vendors (12 - 6 PM)
Shops at Agora
The Shops at Agora will be celebrating BWE 2023 with extra vendors! Check out pop-ups with BMC Bakes, Made with Love by Ellie, and Tembeti Art!
OASIS Fine Art & Craft Vendors
OASIS Fine Art & Craft
BPaul Creations will be there with handcrafted sterling silver jewelry. Paradox Flow Art will be there with her experimental fluid acrylic artwork.
Horizon Gifts Vendor Market
Horizon Gifts
There will be a variety of vendors set up in the Horizon Gift parking lot, just steps away from Court Square off West Market Street.