Shopping & Promotions
Don't forget to stop in our wide variety of locally-owned and independent downtown retailers as you adventure across our 40-block event footprint. Many shops are offering special promotions, sidewalk sales, and more fun!
While many retailers will allow Sip & Stroll beverages on-premises, please be respectful of any signage requesting the disposal of drinks or placing a lid on your cup before entering.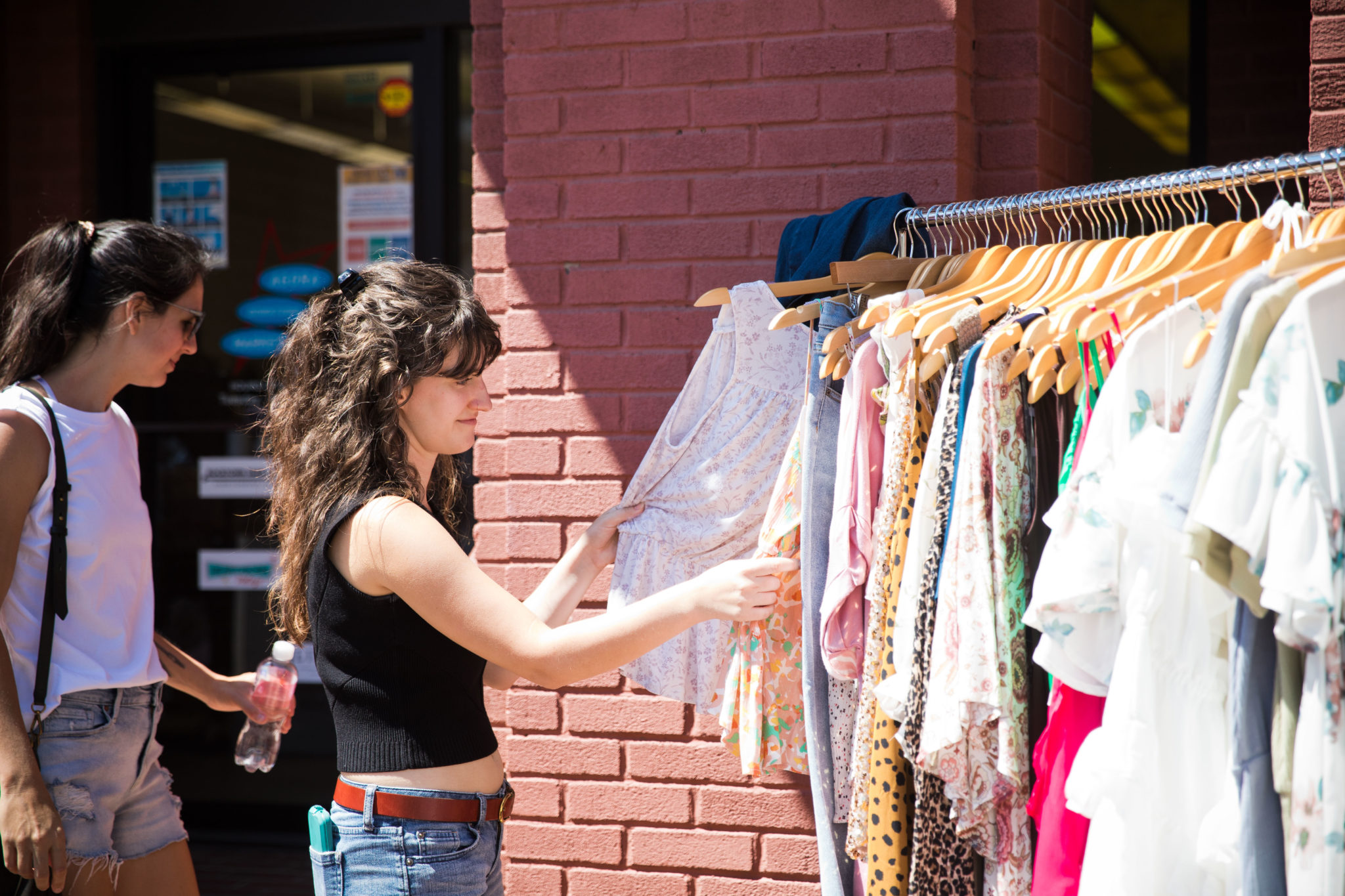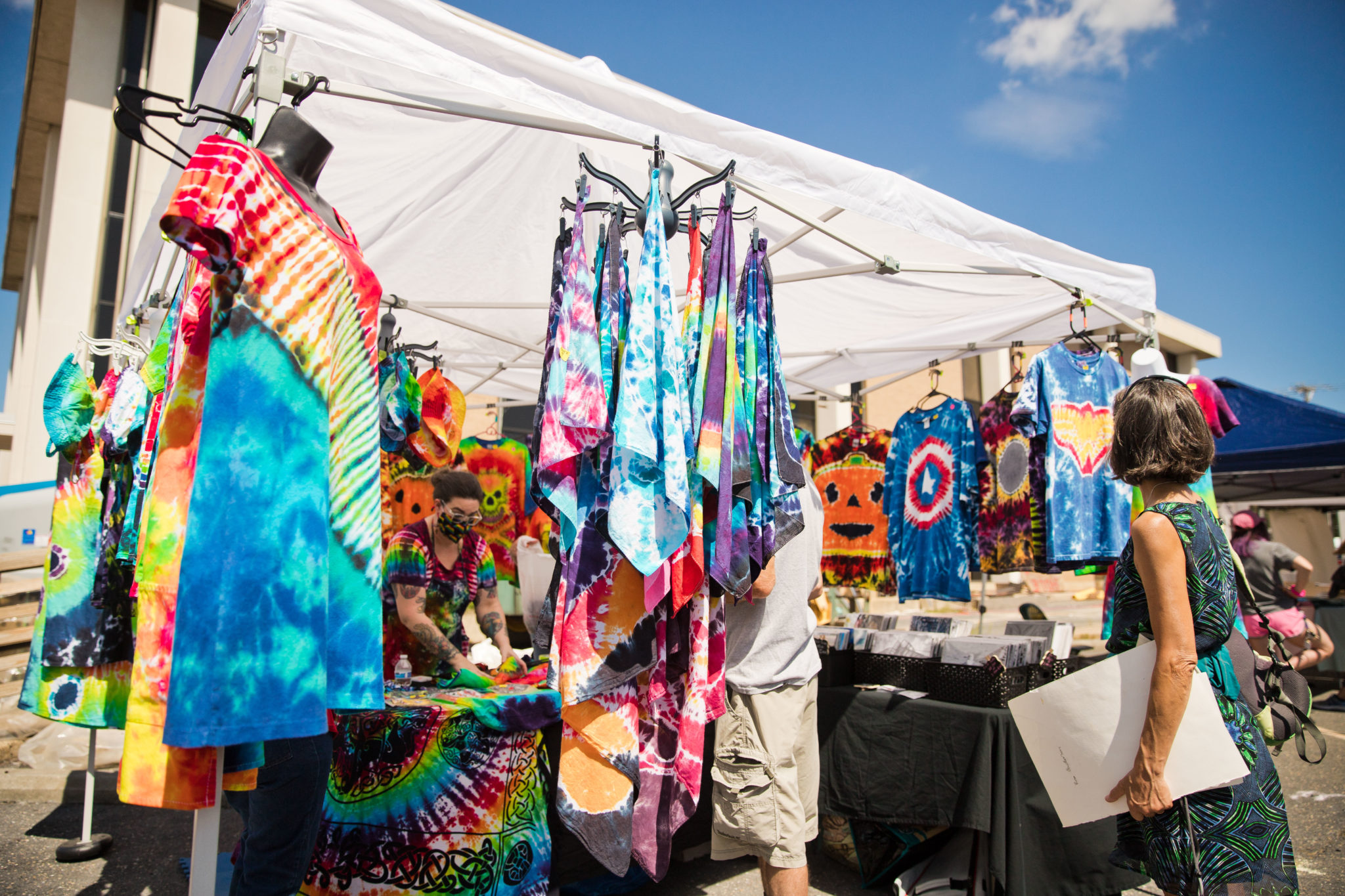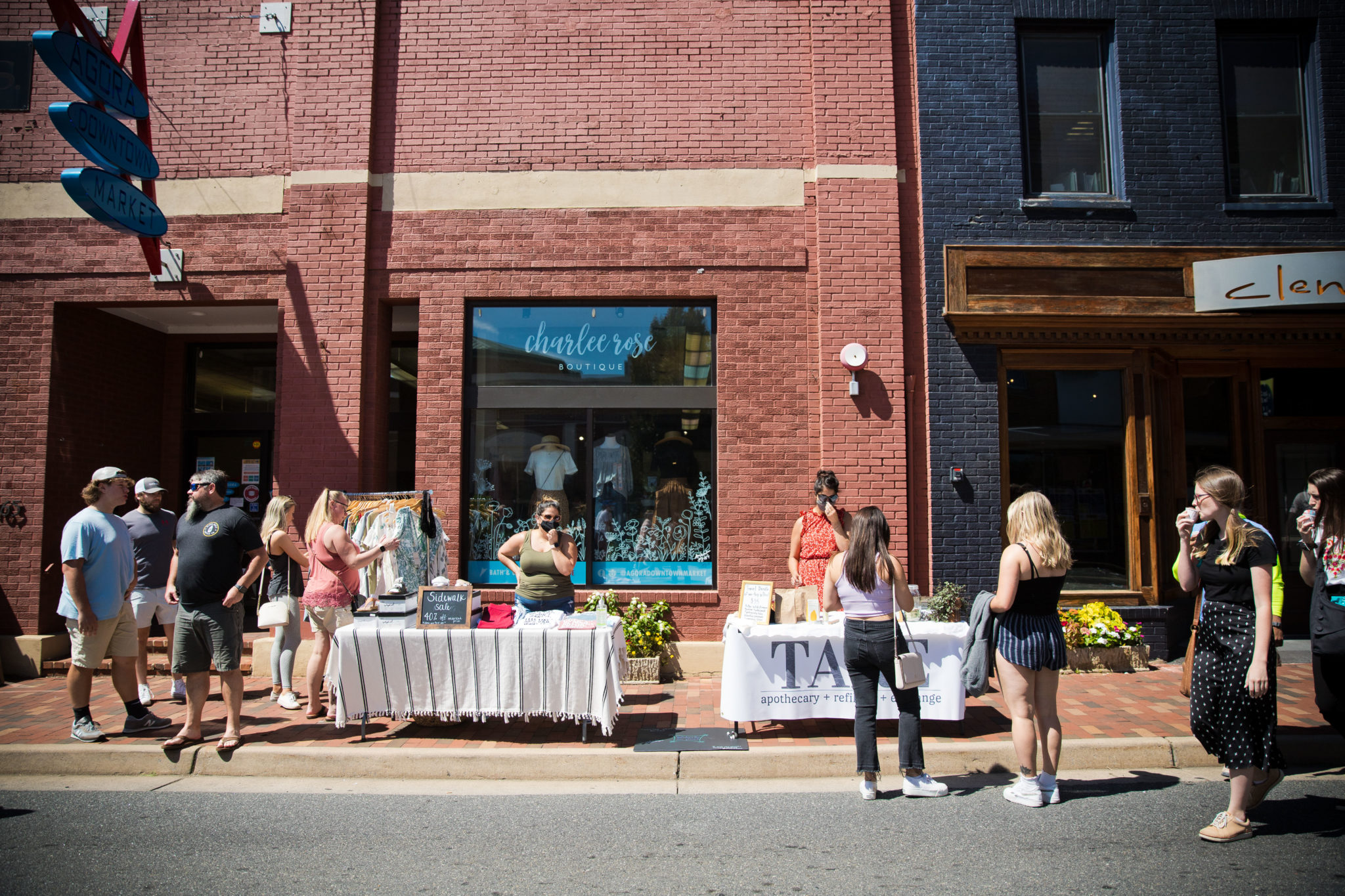 PARTICIPATING RETAILERS
Charlee Rose Boutique
Walkabout Outfitters
OASIS Fine Art & Craft
Green Hummingbird
Horizon Gifts
Shenandoah Hemp Supply
Lineage
Sparrows Flowers
Dart Resale and Trade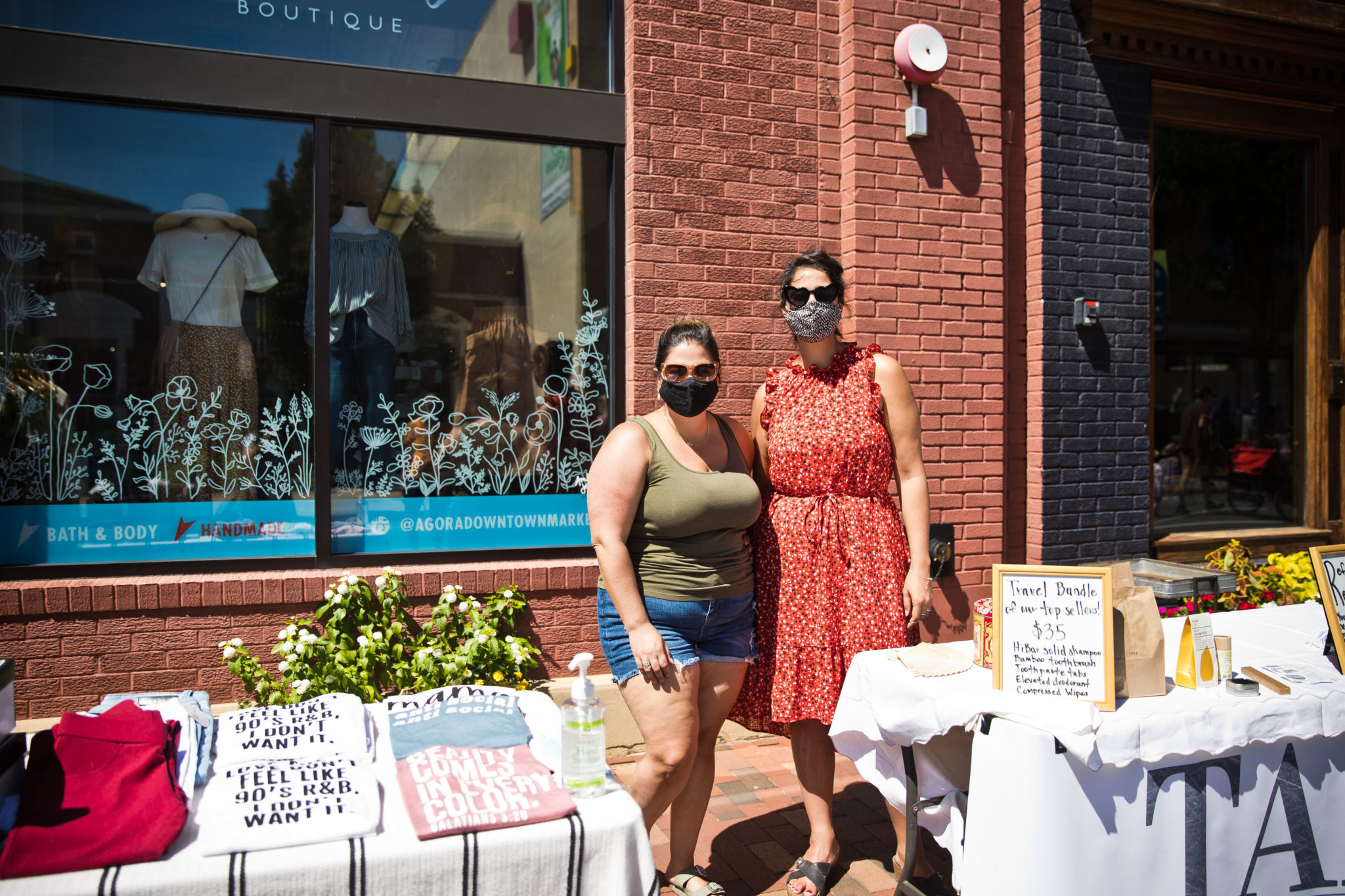 Free Make Your Own Lip Scrub with withSimpliticy (1 – 3:30 PM)
Join withSimplicity outside their NEW location on East Market Street for a fun, "Make Your Own Lip Scrub" station that's fun for all ages. They'll provide the container and ingredients…you provide the creativity.
Tarot Card Readings & Herbal Tea Tasting at Horizon Gifts (1 – 7:30 PM)
Horizon Gifts will have 10 outside vendors in their parking lot along with live music from Trouthmouth and Rebecca Porter, Tarot Card reading, and Herbal Tea Tasting inside.
Store-wide Sale at Green Hummingbird (until 7 PM)
All items will be 10%-30% off throughout the store!
Walkabout Outfitter Raffle
Prize package includes: $20 Gift Certificate, Walkabout Outfitter Hat and two pint glasses.
Cat Café (9 AM – 6 PM)
$20 donation towards Cat's Cradle's spay/neuter and medical programs will get you 15 min in a cat room with coffee and snacks. Merchandise is also available.
Pink Ambition Pole Fitness Demos (2 – 4 PM)
Pink Ambition will have a pole set up on Court Square and will demonstrate tricks of all levels. For those that want to give it a try, they will be teaching a beginner trick to give a taste of what pole is all about and also be holding a raffle for a chance to win a private lesson!
Up with Upcycling at Friendly City Food Co-Op (11 AM – 12 PM)
Lids cannot be recycled, so they are perfect for upcycling. The Friendly City Food Co-Op will be making art with an assortment of lids. There will also be a creative challenge posed and anyone who comes up with a solution will receive a prize!
Snack Break with Shirley's! (1 – 7:30 PM)
Stop in to sample any of Shirley's 14 flavors carried in the store. They will have snack breaks – any flavor popcorn and a drink for $3.
Downtown Harrisonburg Merch (1 – 7:30 PM)
HDR Info Booth (Court Square)
Purchase one of our new Downtown Harrisonburg t-shirts or Downtown That Love Built tank tops! $25 each.
Pop-Up Vendors at Sparrows Flowers (1 – 7:30 PM)
Plant Life Indoors will be set up outside and Friendly City Food Co-op will have a table inside the shop with owner information, brochures and t-shirts, and snacks!
Vendor Market and Music at Dart (12 – 7 PM)
Vendors from 12 – 5 PM:
Reclothe VA – Great selection of pre-loved and vintage clothing and accessories
Turn & Twist – Embroidered pockets and embellished tees
Eirotropot – Original screen printed work
Paper Snacks Studio is offering a visible mending pop-up. Hooray for extending the life of clothing! Collect and bring 1-2 clothing items with small stains, rips, or other mendable defects. Select and purchase a design from Candace's mending flash sheet and she'll alter your clothing on the spot.
Live Music from Punkle Bengine at 6:00!